This Free Baby Raglan Pattern is sponsored by Infiknit Fabrics! Check out these custom fabrics online and in the Infiknit Fabrics Facebook Group!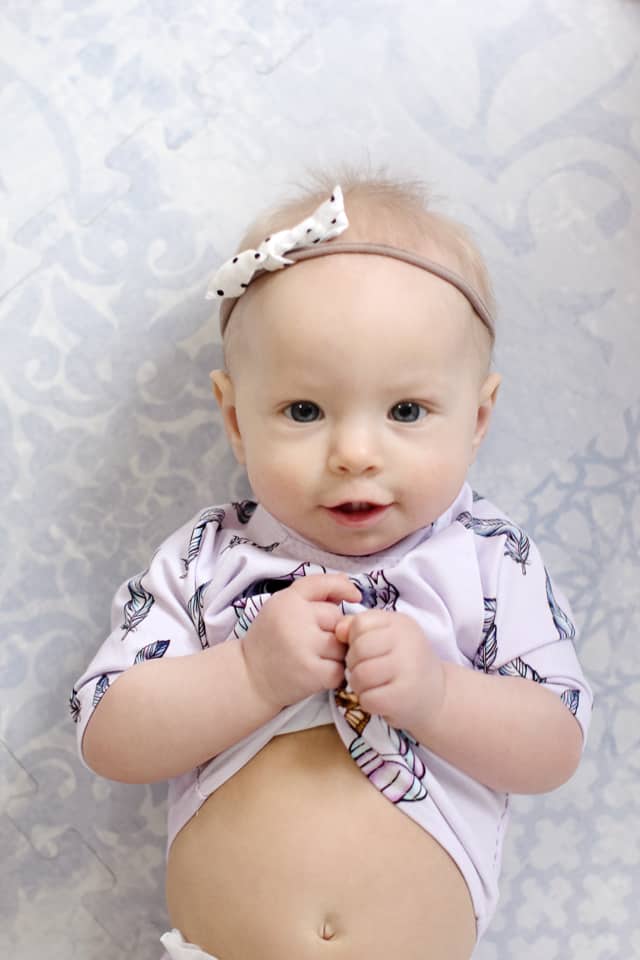 I've been meaning to make a baby raglan sleeve pattern for years and this project finally gave me the kick in the pants I needed to do it! I knew it would be perfect for  these Infiknit Fabrics panels!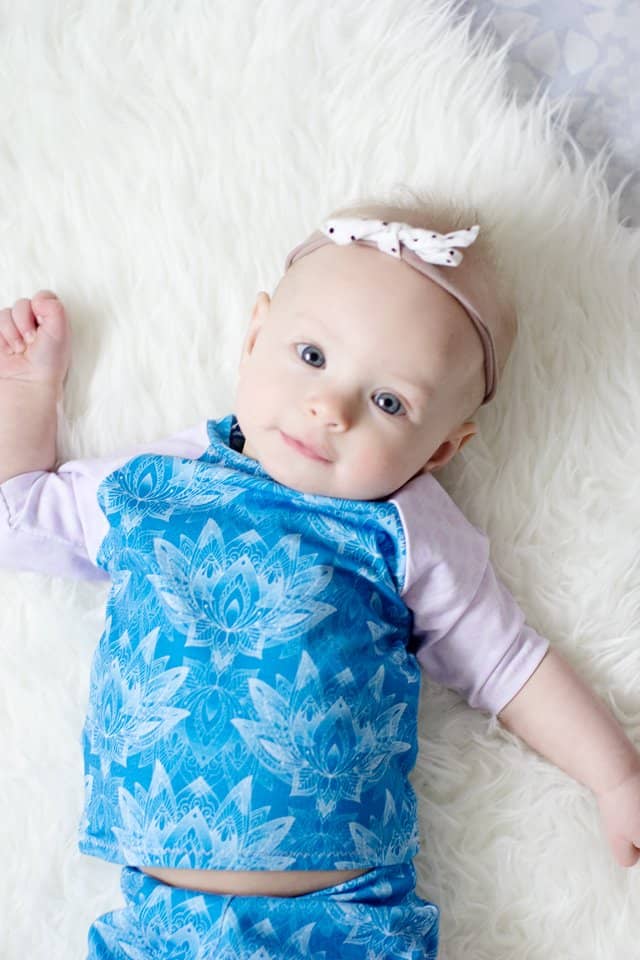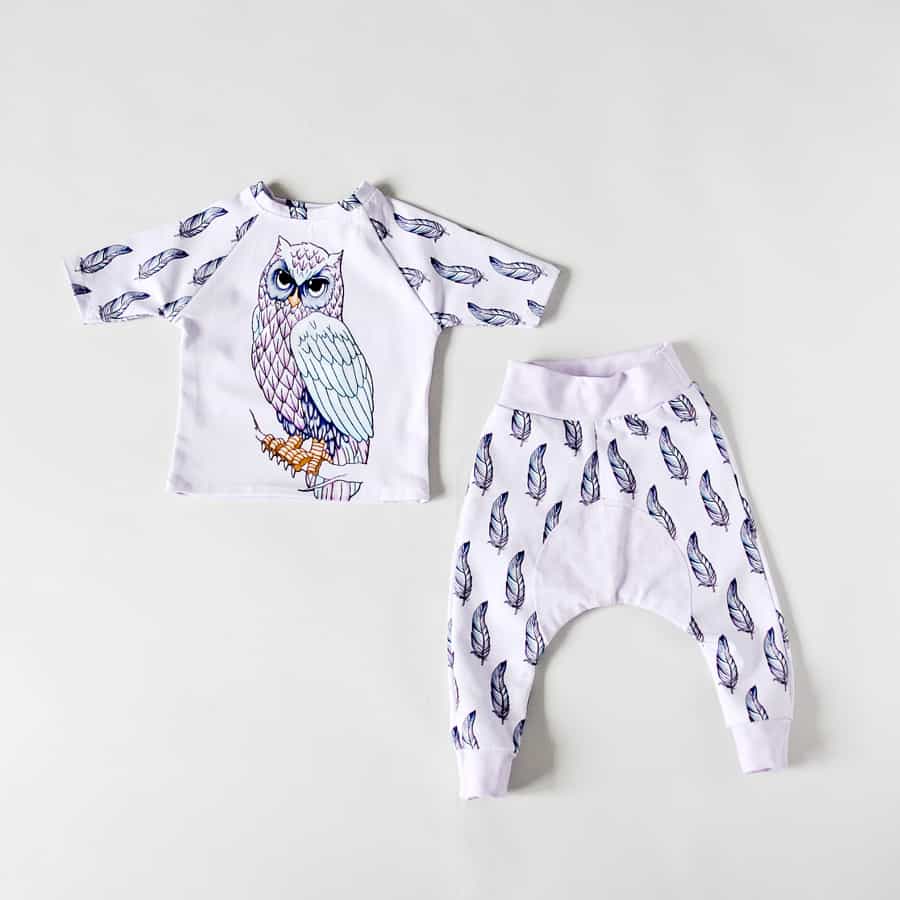 Aren't they adorable? I love a good panel project and these panels have beautiful coordinates to go with them!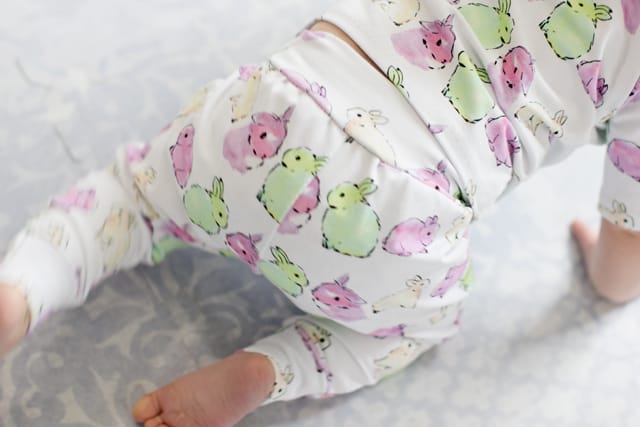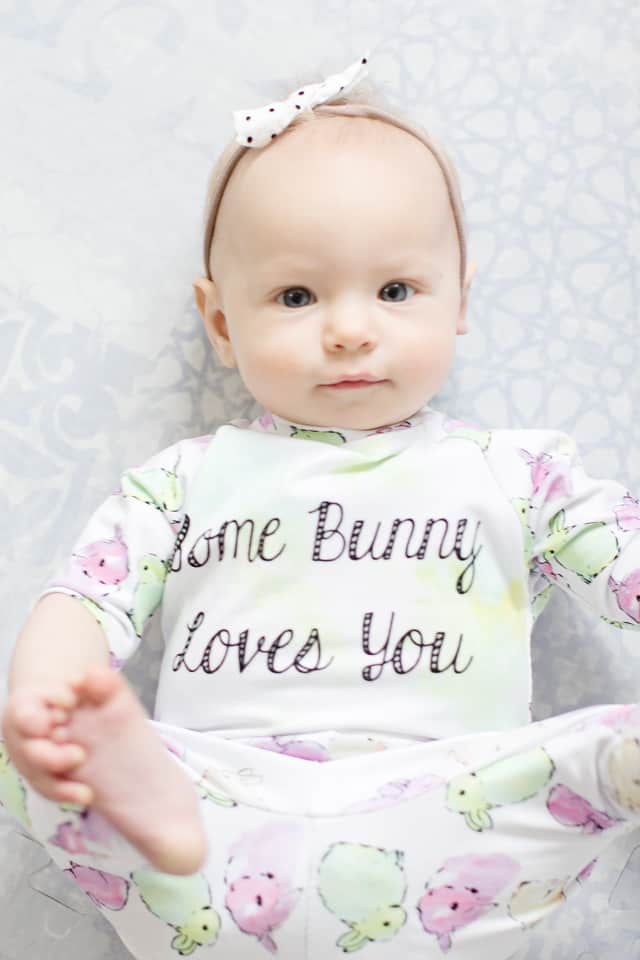 Infiknit Fabrics is a Canada based fabric company (they ship to CA + US!) with custom fabrics! Round 4 is going on now and includes some adorable prints, such as the "Some Bunny Loves Me" panel, a cute little caterpillar, roses and more!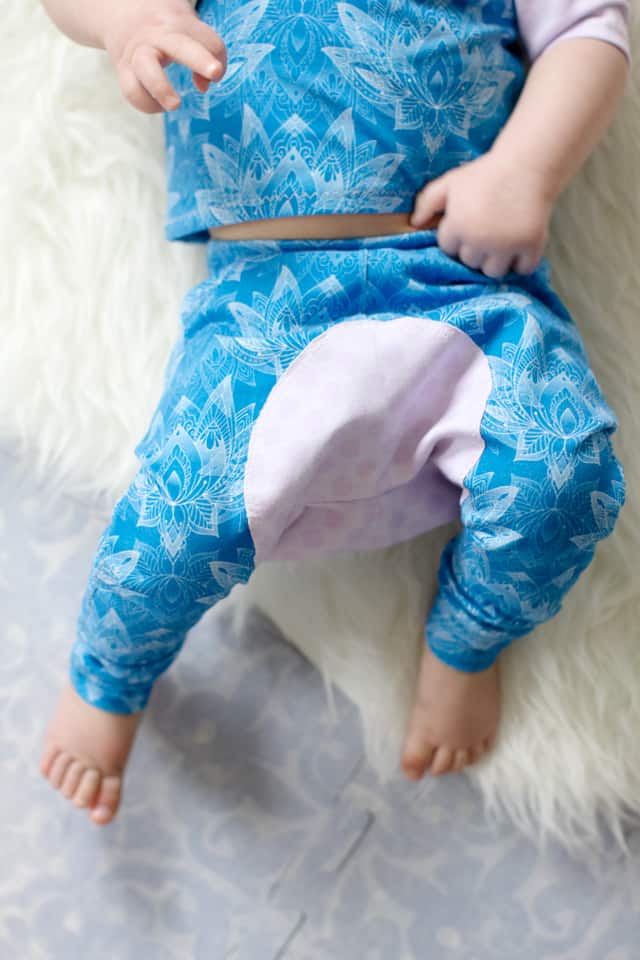 My absolute favorite is the Owl panel with coordinating feather fabric. It's super pretty and makes a really fun, quick project! There is also a polka dot coordinate that I used for two of these tops! I used my Arlo shorts and pants pattern to complete the outfit.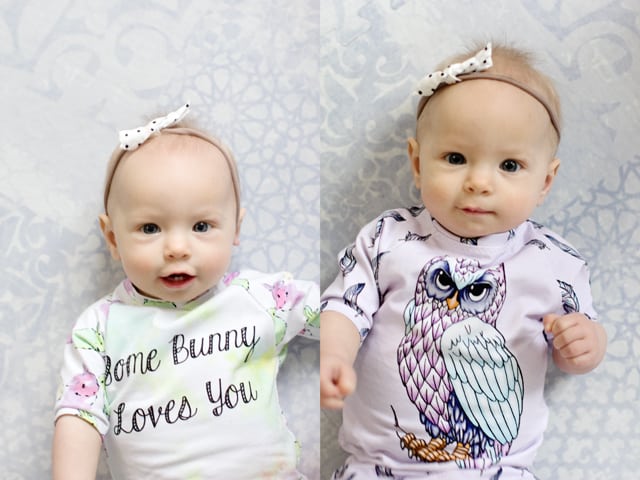 My daughter is 9 months but tiny so I sewed the 6 month Arlo pants and have a 6-12M download available for the Raglan top!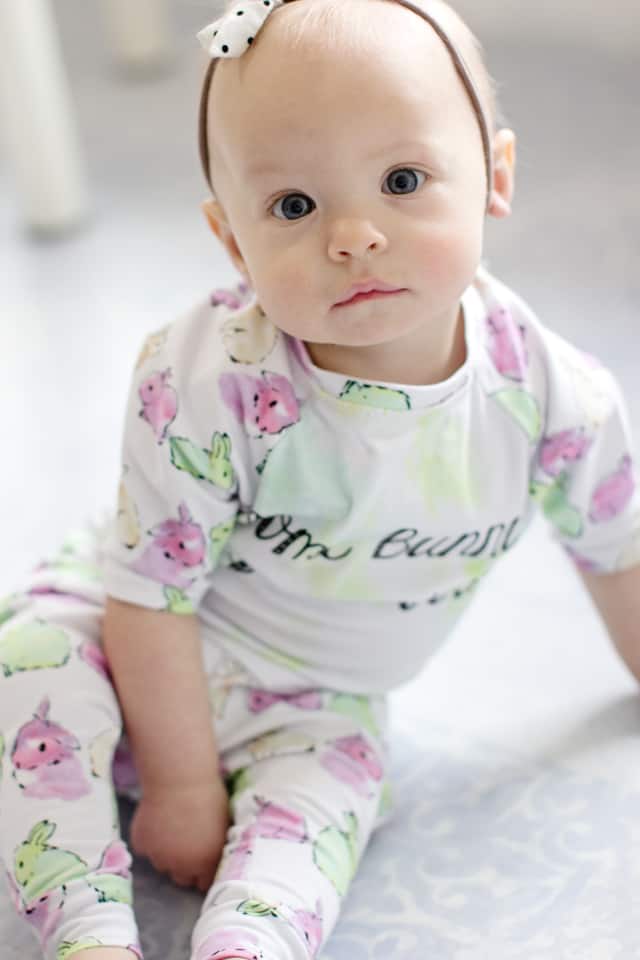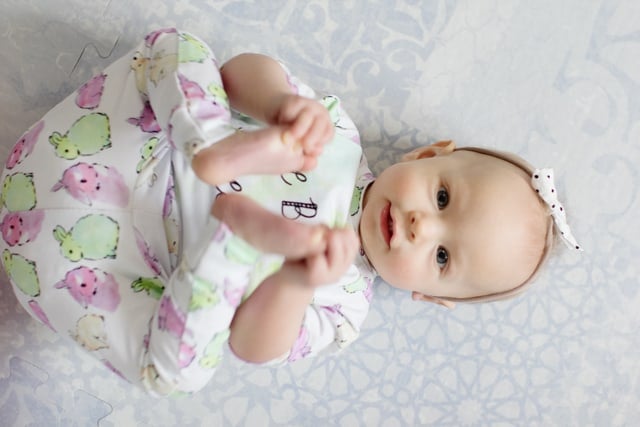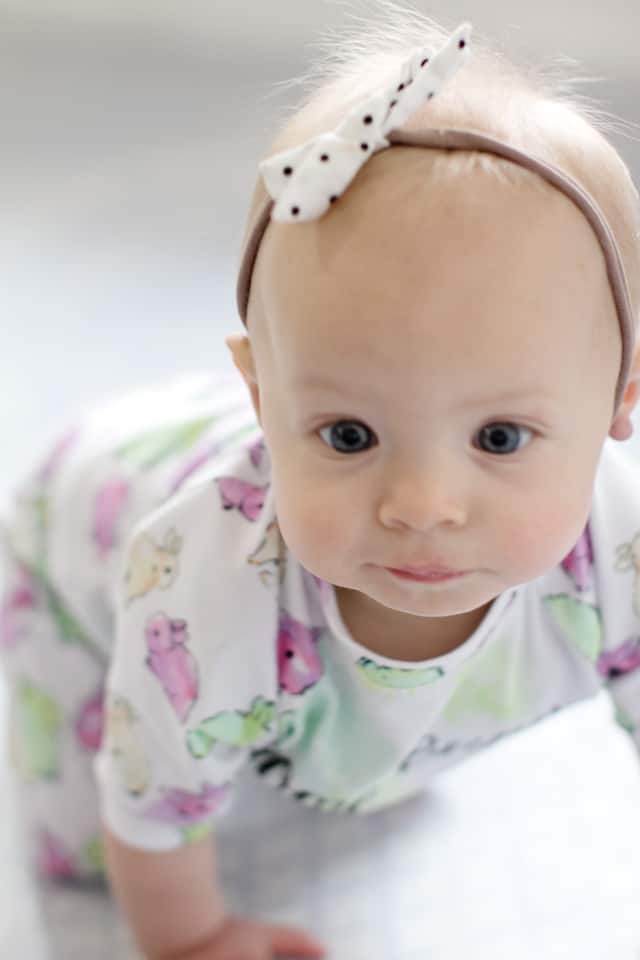 All the heart eyes for these cozy little outfits, I love cuddling babies. Especially babies in knit fabrics! I used the Cotton Lycra but it is also available on Double Brushed Poly which I am really intrigued by!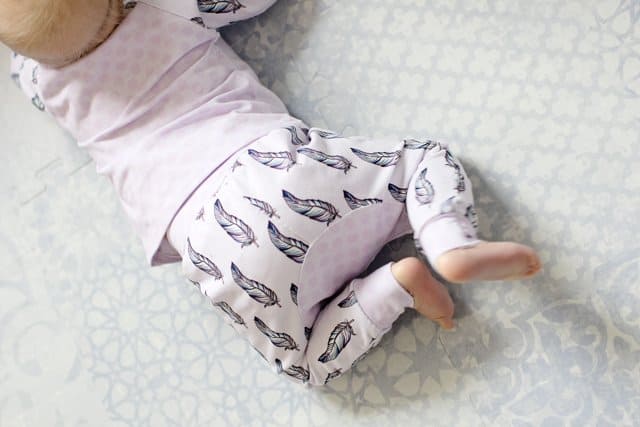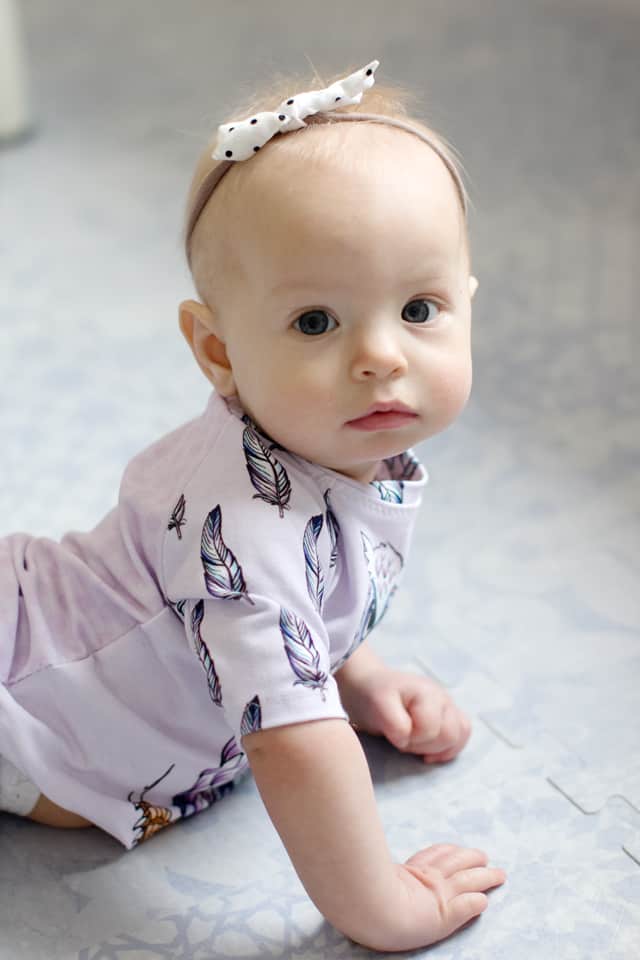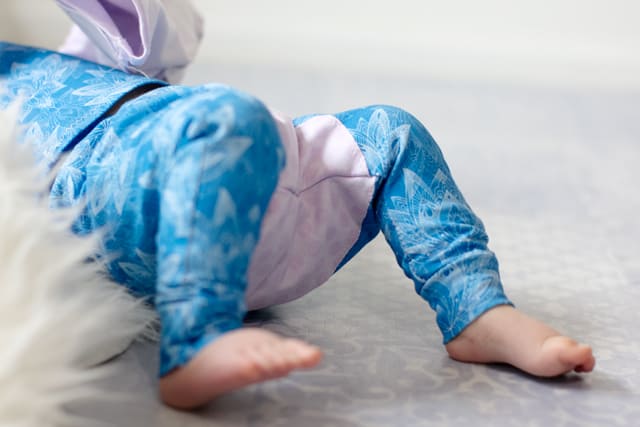 I also used this pretty blue Lotus fabric and there are more to look through at the Infiknit website!
Materials:
–Adorable fabrics!
-Raglan Pattern (6-12M) Download, see below
-Coordinating thread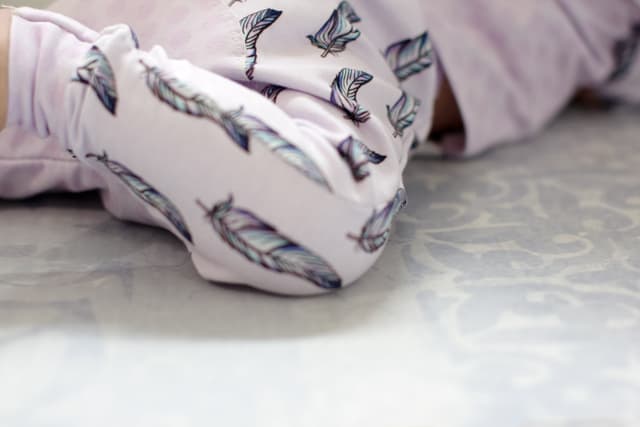 FREE Baby Raglan Pattern Instructions
Cut the following pieces:
-1 front raglan
-1 back raglan
-2 sleeves
-1 neckband (1 3/4″ by 11″)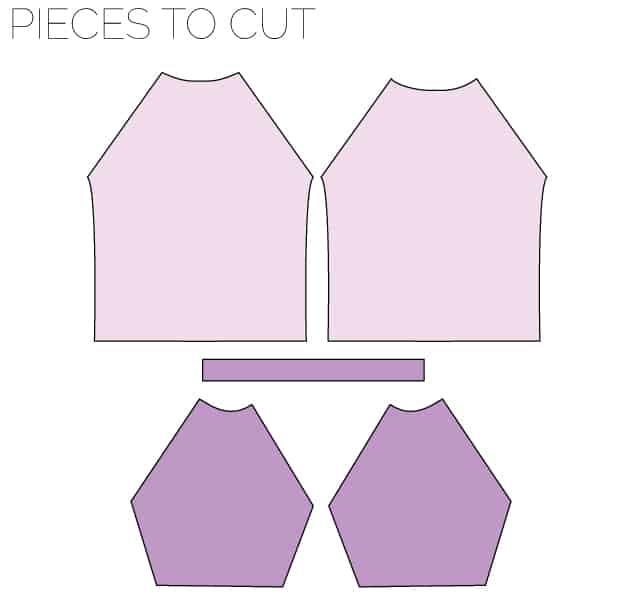 Sew the sleeves to the front bodice piece with right sides together.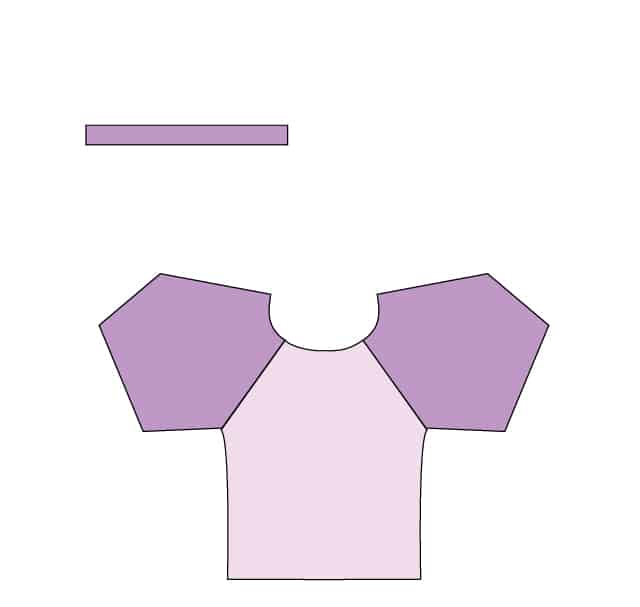 Add the back bodice piece to one sleeve side.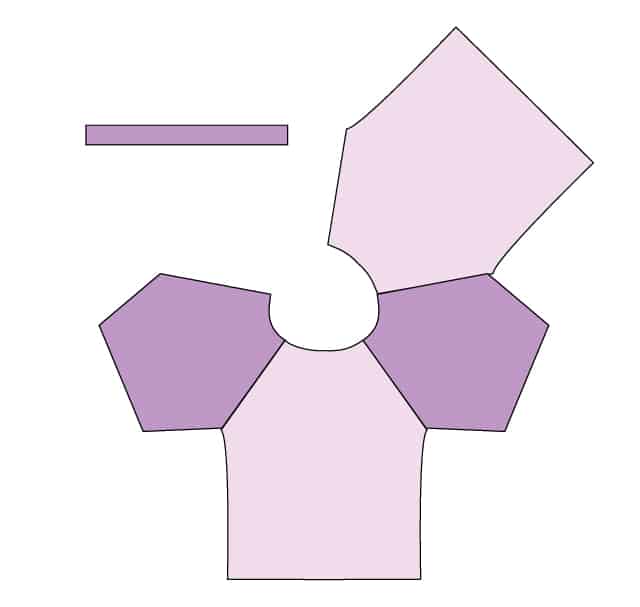 Since we're dealing with tiny little baby pieces we will insert the neckband right now before finishing the shirt pieces. Fold the neckband piece in half with wrong sides together.
Pin to the neckline at one of the sleeves, matching the raw edges.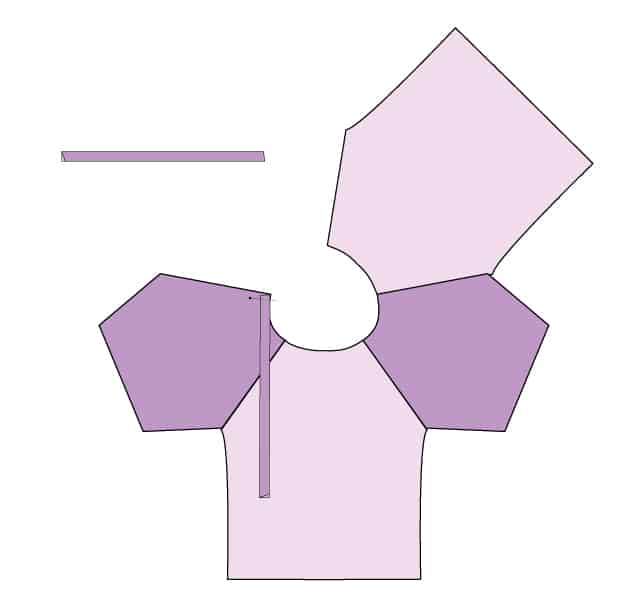 Stretch the neckband around the neckline and pin in place.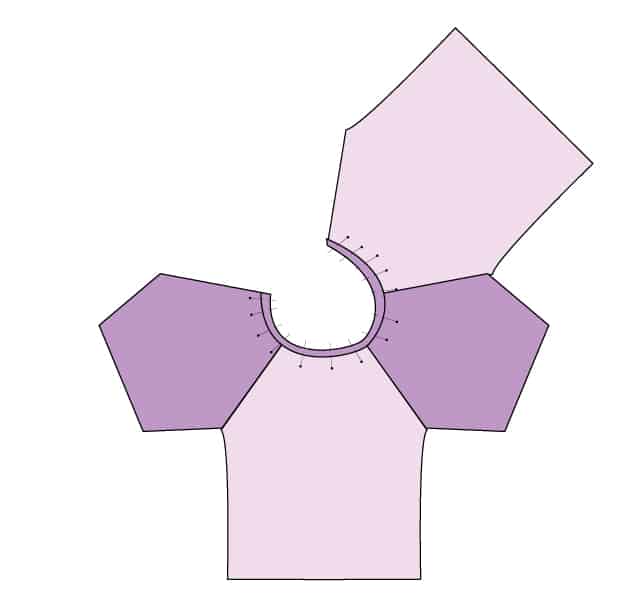 Sew.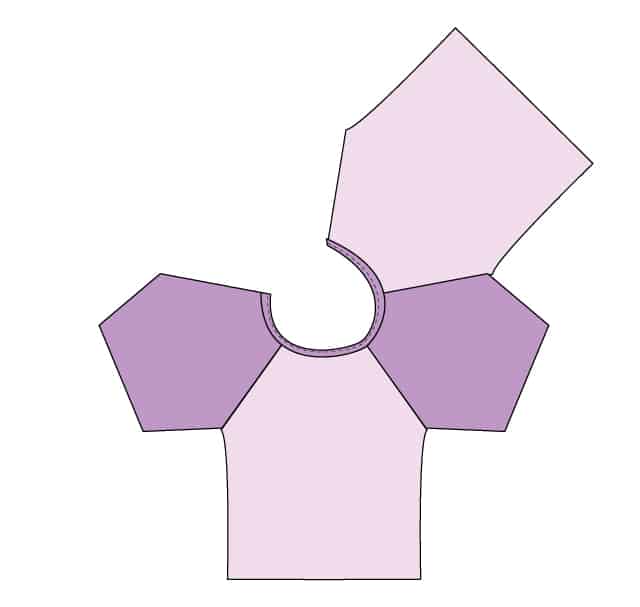 Fold under 1/2″ on each sleeve and sew.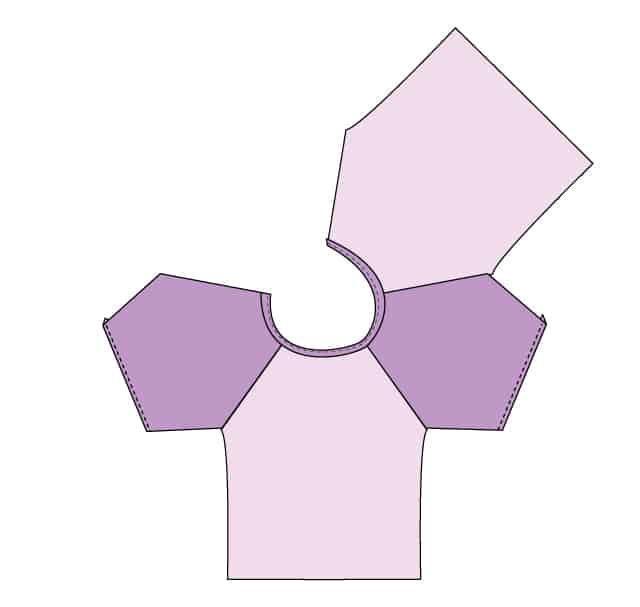 Finish neckline seam by sewing the final seam between the back and sleeve.
Fold shirt down and match side seams. Sew the sleeves from the sleeve hem to the shirt hem.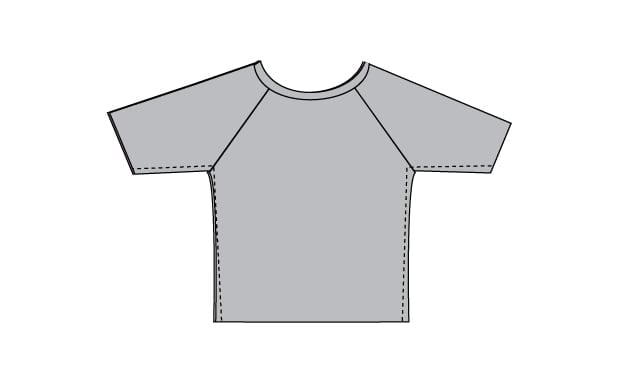 Fold under 1/2″ at the hem and topstitch. All done!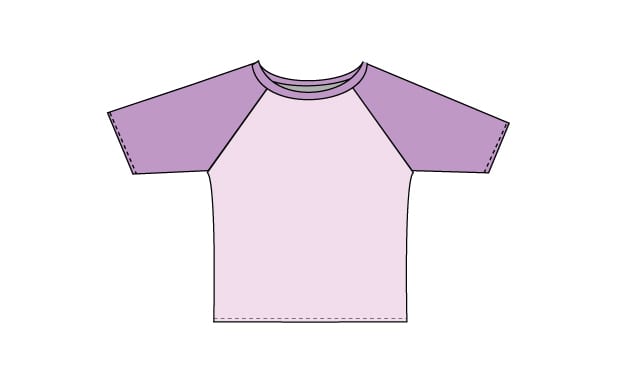 Too cute! I love cuddling this baby in super soft knits!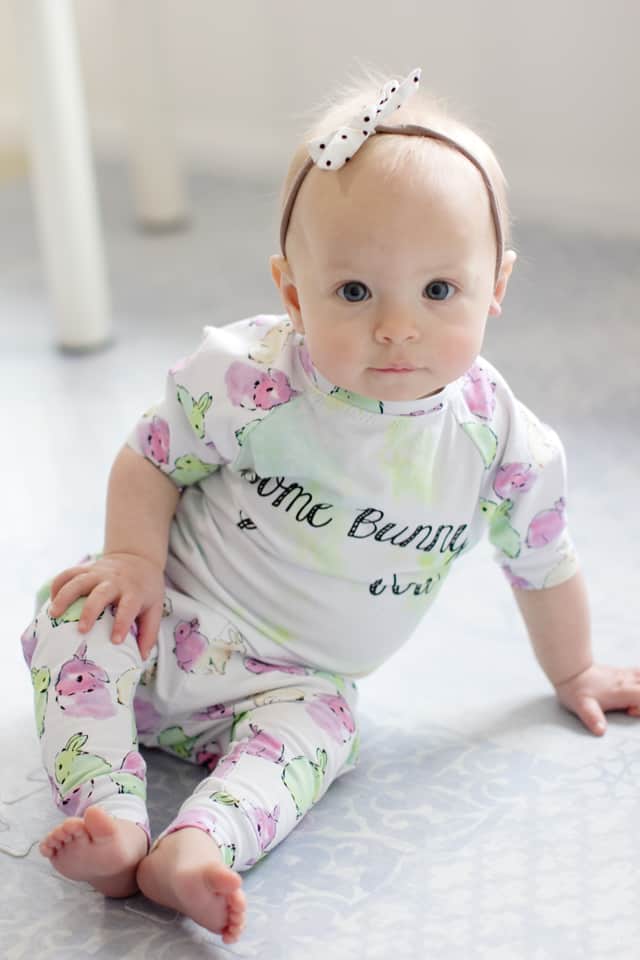 Check out Infiknit Fabrics on Facebook and in their Facebook Group!