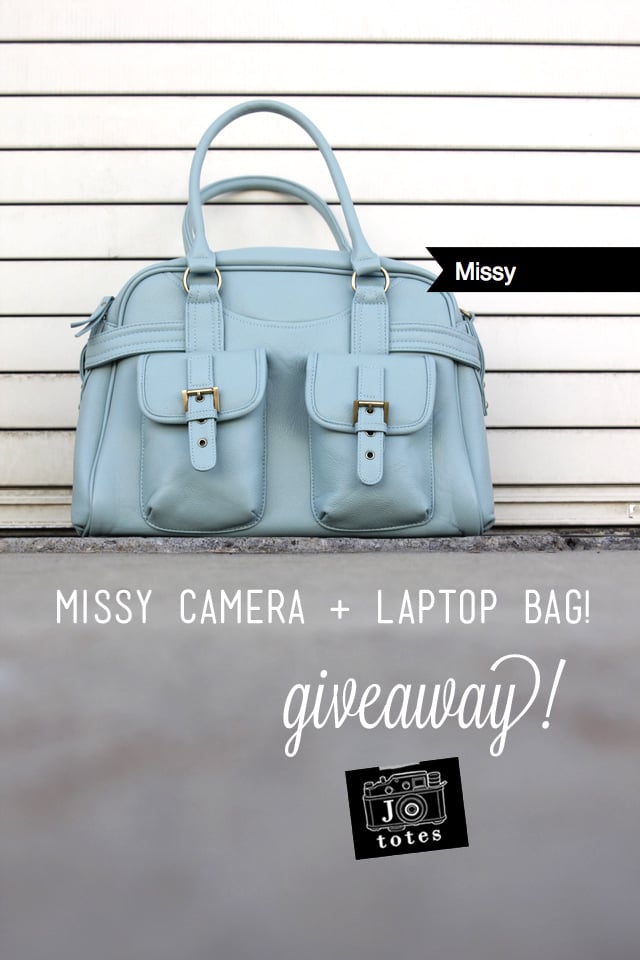 A little over a year ago, JoTotes sent me the Betsy bag. And ever since then we have been like two peas in a pod! I love that bag! I carry it all the time. It's so nice to have a real camera bag instead of trying to pad a regular bag enough to keep my camera body, lenses and accessories safe.

JoTotes recently came out with this new bag—the Missy! I fell in love instantly. This bag is excellent because it has a cute vintage flair with a pocket for a laptop!! It fits up to a 15″ Macbook plus has ample space for my Canon and two lenses and accessories. This is a big bag, and it's so perfect! And I love the color!

Since I do a lot of blogging in public places (since our tiny home with a screaming toddler isn't always very conducive to getting things done, go figure), I often carry my camera and laptop around. Before I'd carry them in different bags, which was awkward and difficult. But now I can just put them in one! Then if I have errands to run after or before, I don't have to worry about leaving my camera or laptop in the car, they just come with me in my gorgeous bag.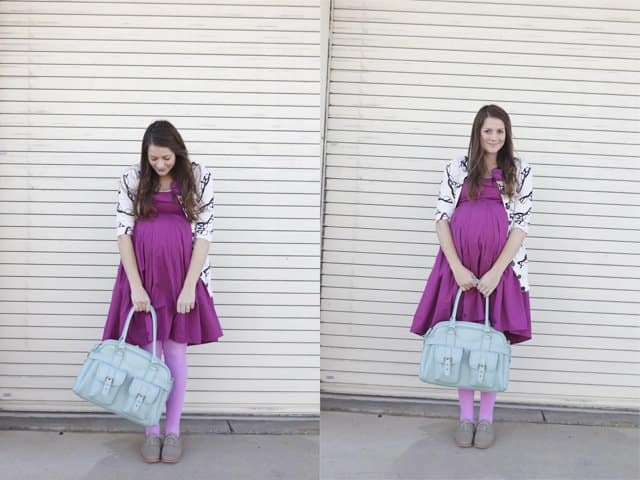 Needless to say me and Missy are BFF. I still love Betsy, though, for camera-only outings. They have a whole lot of other cute bags, too in some beautiful colors. With baby on the mind, I might just use this for diapers on the side, too. I think there is room for some of those, too. This bag is BIG! 

And guess what! JoTotes sent me TWO bags! That means one for YOU! Enter below! (US residents only, please!)

a Rafflecopter giveaway