I was pretty excited to get a package of fabric from Sara of Sew Sweetness. We've be online buddies for years and I even got to meet her (briefly) at Quilt Market last year. I've always admired Sara's taste in fabric, bags and quilts. She's amazing at what she does! Sara designed a line of fabric for Art Gallery called Jungle Avenue and the fabrics in this post are from it! I use one of the wovens to make a little zippy top. The fabric is called Greenhouse Lane and it  is really great quality, it feels different than a normal quilting cotton. It's not as stiff so it is great for apparel, too! I used a light pink zipper for the top. I think it's really cute! I might have to make a matching one for myself!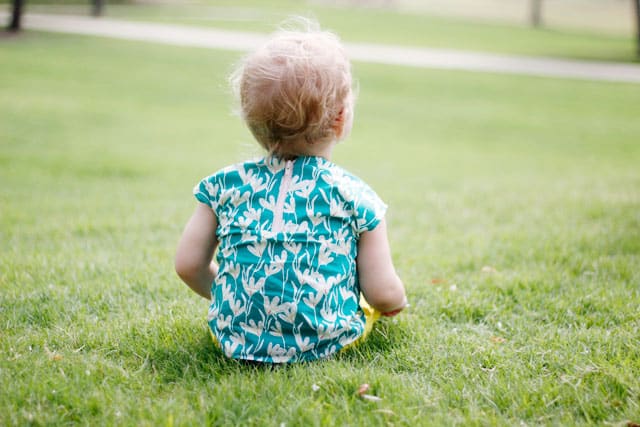 My girlie is 18 months old now and really hard to get a picture of! She is full on running in all the other photos, so I used the sitting ones.
I paired the top with some store bought bright yellow shorts. Such a summery outfit!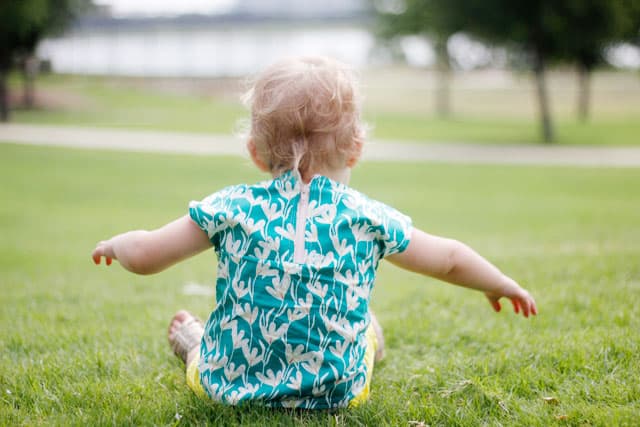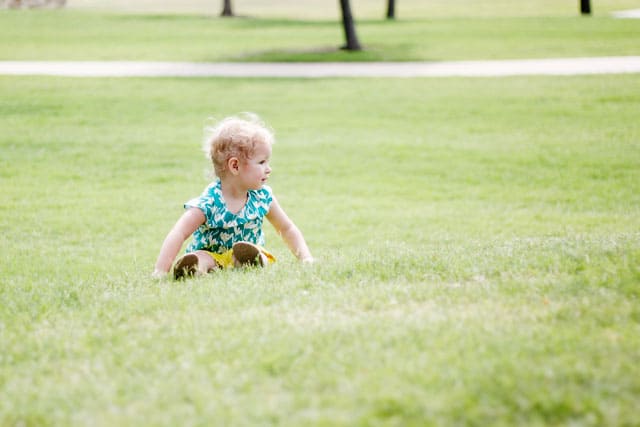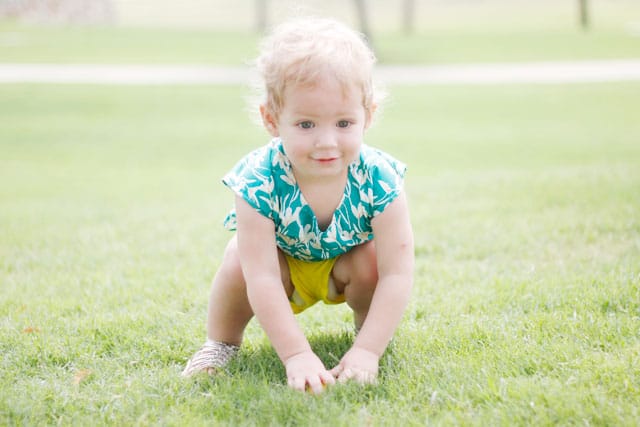 Sara also designed some of the fabric for knit! This is the polka dot one called Dotted Boulevard. This knit is AWESOME! Knits can be finicky sometimes but this one is great quality, super soft and was a breeze to sew with. Thumbs up!!
I made a Pippa peplum dress with the new add-on for a gathered skirt.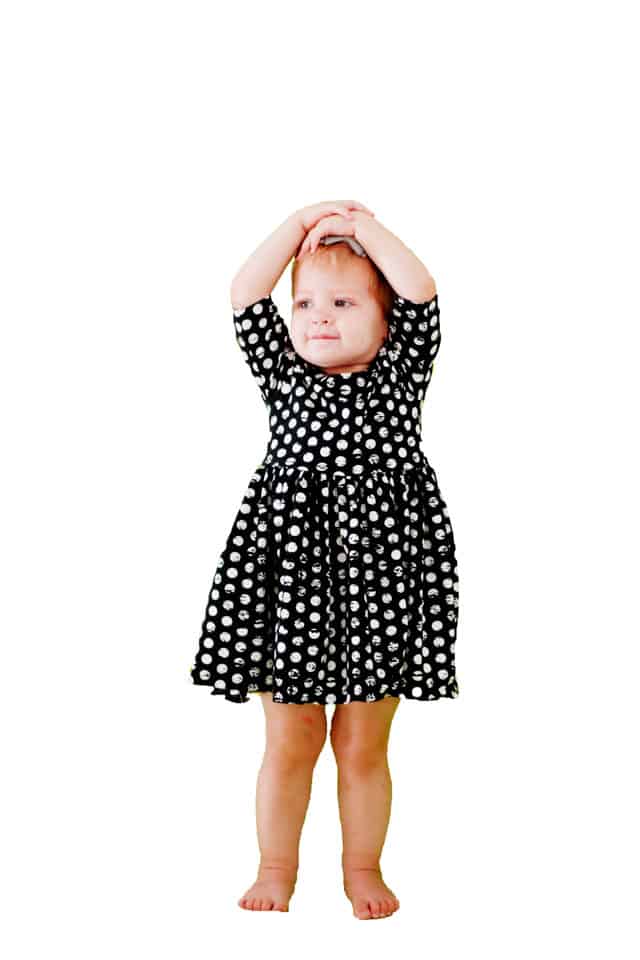 I love how fancy this dress looks even though it is a simple knit dress! I am in love with the fabric and the whole look!
Thanks Sara for including me in your fabric tour! Check out Sew Sweetness for more Jungle Avenue fun and find all the fabrics at Art Gallery's site!