Boxy bags are simple to make and you can really use them for anything! They would be a great makeup bag or lunch box too. But please pick one purpose for it. We don't want an old diaper clutch becoming a lunch box…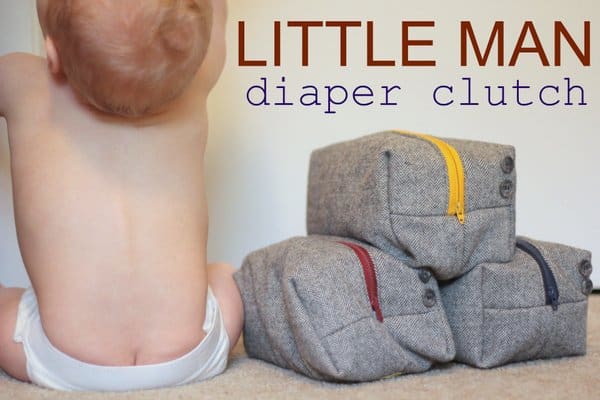 I picked up a beautiful suit for $4 on half price day. I almost felt bad cutting it up. I thought maybe I should get it altered for my husband. But I shut my eyes and snipped into it with my Ginghers. I had so much fun making the first clutch I knew we needed more. The zippers were also from a thrifty escapade at 25 cents a pop. Can't beat that for high quality vintage materials.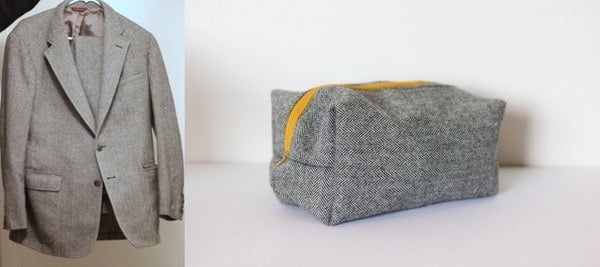 Prewash your suit. If you're like me you'll probably boil it as soon as you get home from the thrift store. Since my suit has synthetics in it, it didn't felt.
Step 1: Cut up your suit. You need 4 rectangles that are 12 inches wide and 9 inches tall. I self-lined the clutch and it turned out nice and sturdy. I tried one with a nylon interior(so it would be wipeable) but I prefer the self-lined one. It's so sturdy.
Step 2: To start the pouch, lay one layer of suit fabric down and place the zipper face down lined up at the top. Layer on another piece of fabric and pin them together in a sandwich. Sew at 1/4″ and it will look like this: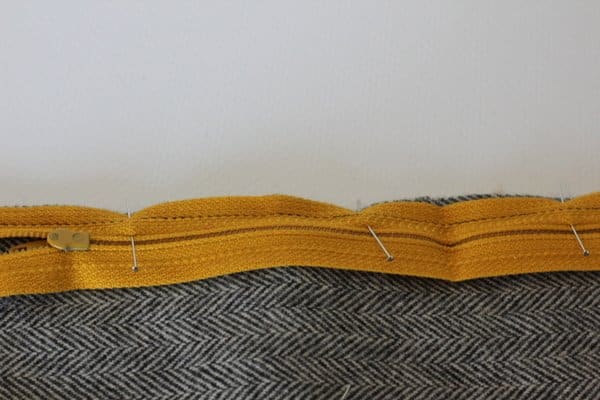 Step 3: Now flip the zipper up and make another sandwich with your remaining two layers, one on each side of the zipper. The fabric you've already sewn on will be in the middle.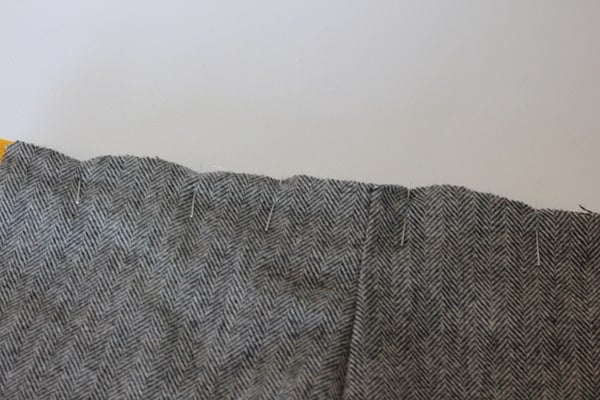 After you've sewn it up, it will look like this: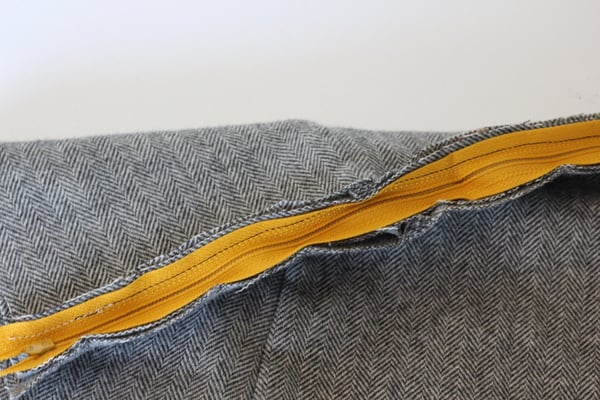 Step 4: Go ahead and clip the excess fabric back to the zipper. And then open your layers up and topstitch 1/8″ from the zipper. Don't skip the topstitching! I promise it's details like these that will make it look slick!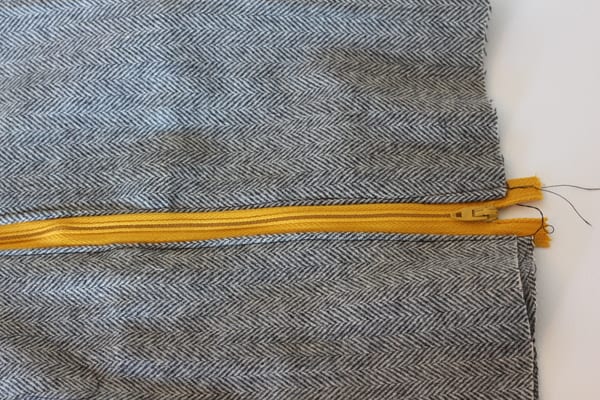 Step 5: Next step is to sew up the bottom. Turn your layers right sides together and stitch straight across. (Ignore that seam in the middle, that is just from the pant leg!)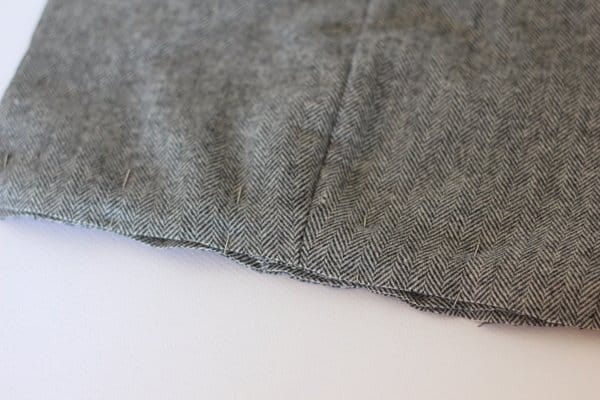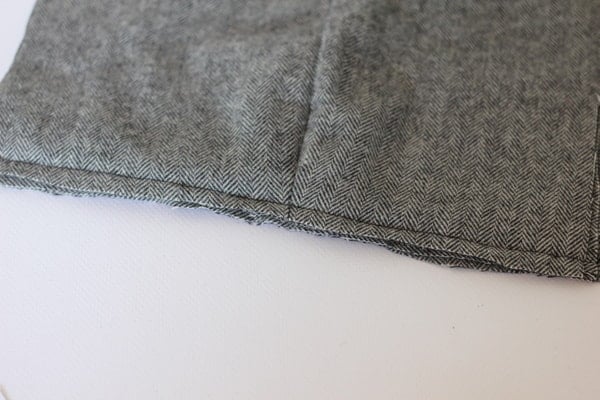 Step 6: Now fold you pouch like this. The zipper will be flat on the bottom seam you just made. Make sure to open the zipper, then pin the sides shut and sew them both up.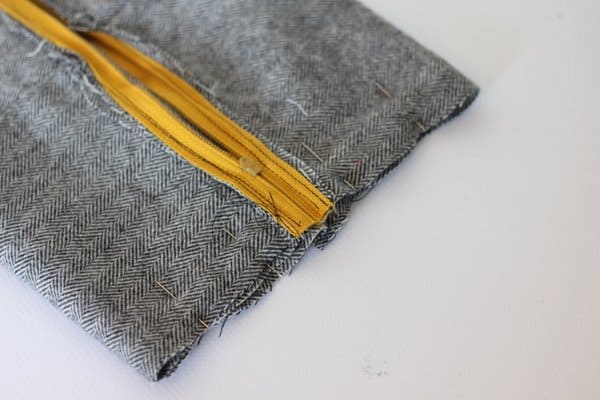 You essentially have a usable pouch right now, but to make it boxy and masculine, fold the corners into triangles like so: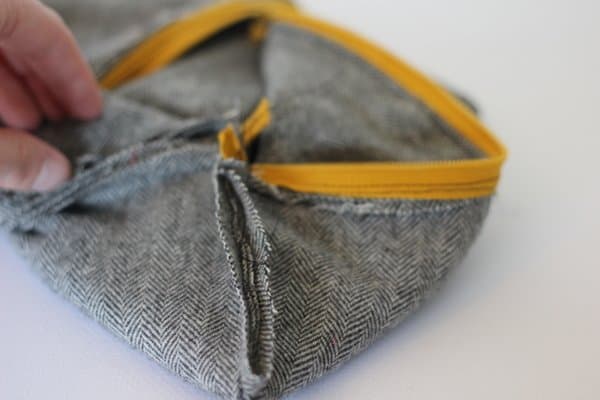 Step 7: The side seam will be right in the middle of the fold. You want to create a line parallel to the top of your bag. So pinch it down, then pin it down and measure up 1 1/2 to 2 inches from the point of the triangle.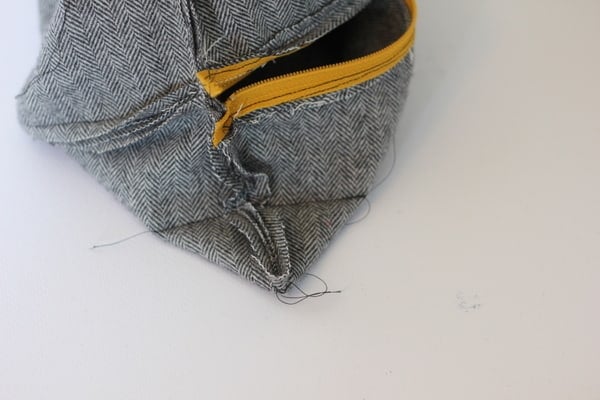 Step 8: Repeat for all the other corners and then clip them down. Finish seam allowances with serger or zig zag stitch.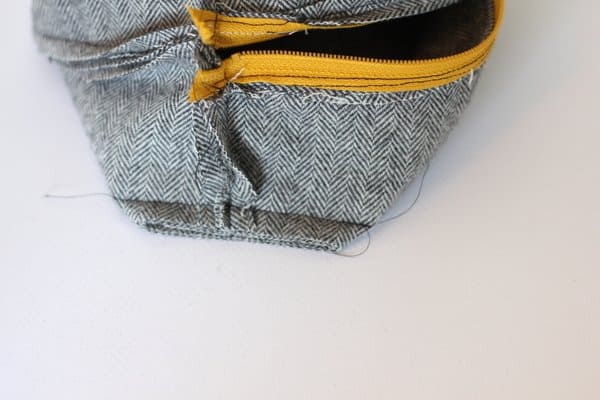 That's all! Turn your clutch right sides out and go change some poopy diapers! (Or hand it to the husband and get outta dodge!)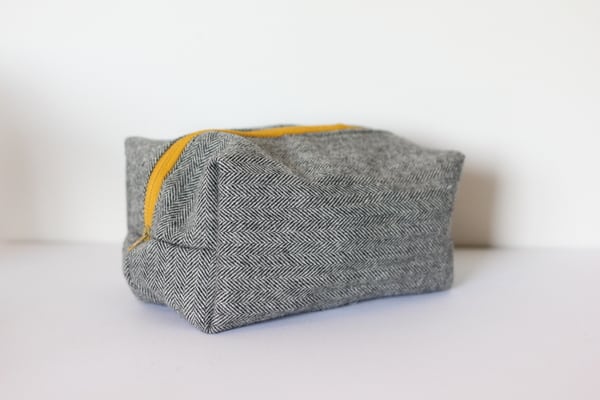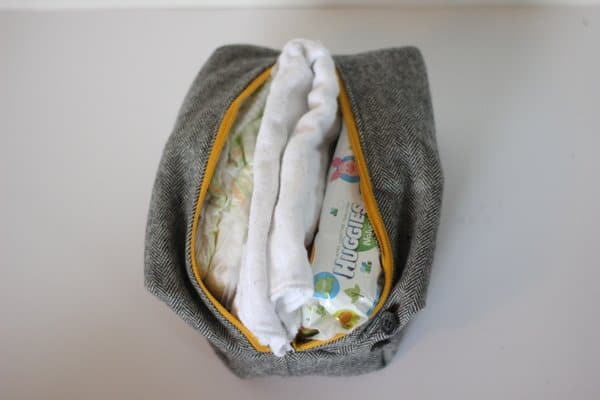 What would you put in yours?