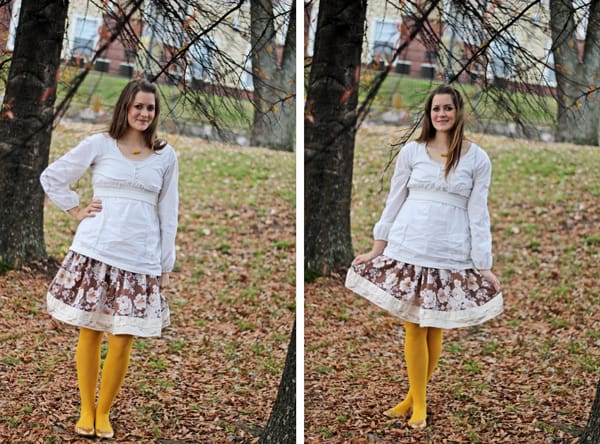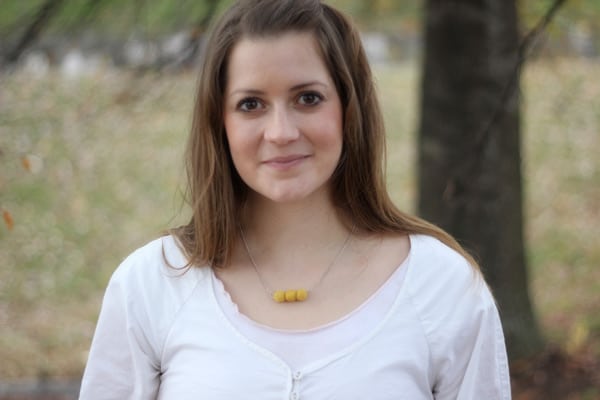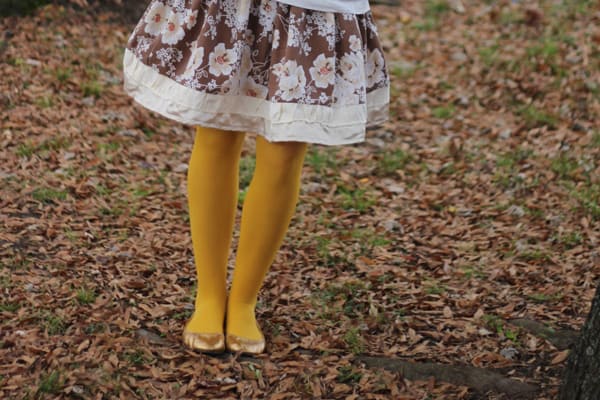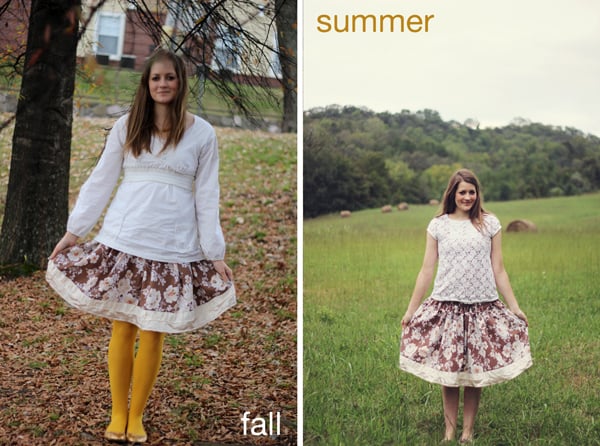 blouse: old navy; tights: target; felted necklace: c/o Good Natured
Besides my coats, my wardrobe pretty much stays the same all year round, give or take some layering tights and shirts. I really love this skirt! Obviously, I can't keep my hands off of it. I think the fabric (an old sheet) is perfect for the fall, against a little mustard. Why is mustard yellow so awesome?
I have a men's shirt redo to show you tomorrow. I'm putting the tutorial together as we speak! Uh, type! 
Oh yeah and it's the very last day to enter the Jo Totes giveaway. You don't wanna miss that!