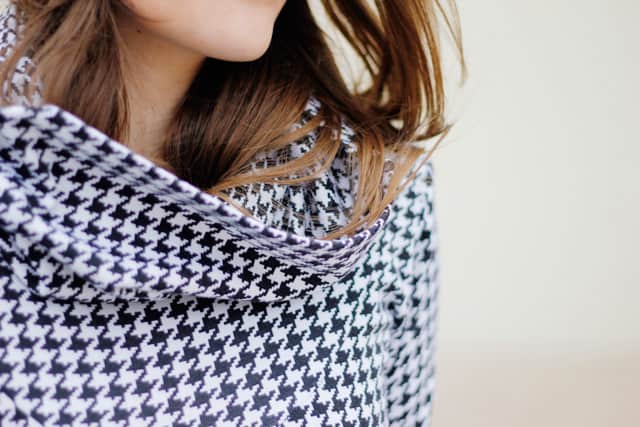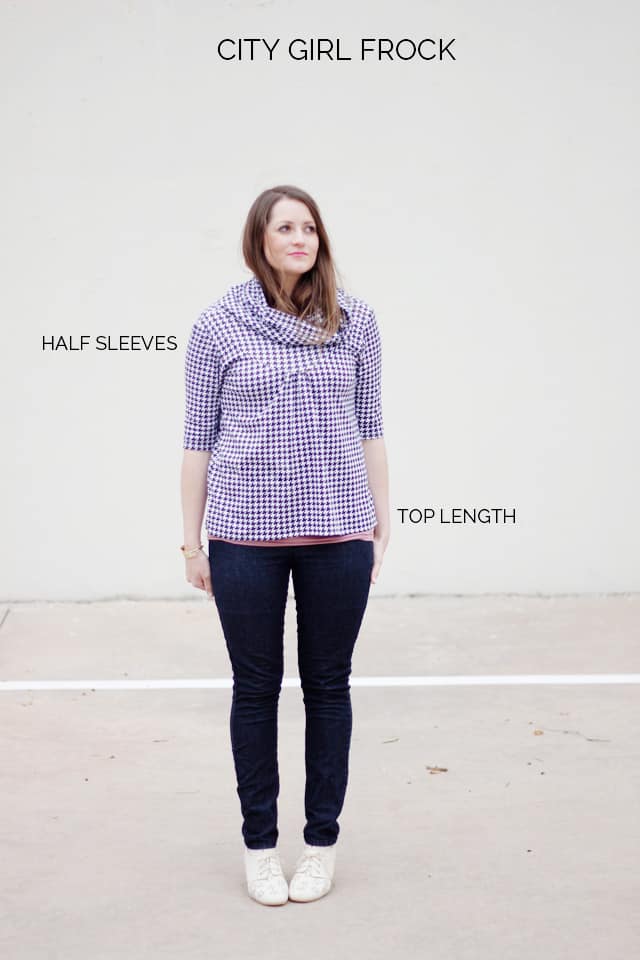 I'm excited to introduce you to my newest pattern! I've shared a little bit about it because it is a part of the Just Add Jeans collection by Pattern Anthology! (Watch our video HERE and purchase the collection HERE).
This is the CITY GIRL FROCK! The main feature is a cozy cowl collar. The dress is also yoked with a little bit of gathering at the front. It's a swingy style, not too fitted with 3 lengths. You can make it in a top, like this houndstooth version. The houndstooth is a ponte de roma from Girl Charlee, it also comes in brown.
My favorite length is the tunic length. I made this pink tunic in soft pink spandex. It's so nice! There are also 2 sleeves included, half or 3/4 length! It's a great transitional piece for those days that are not quite summer but not quite winter.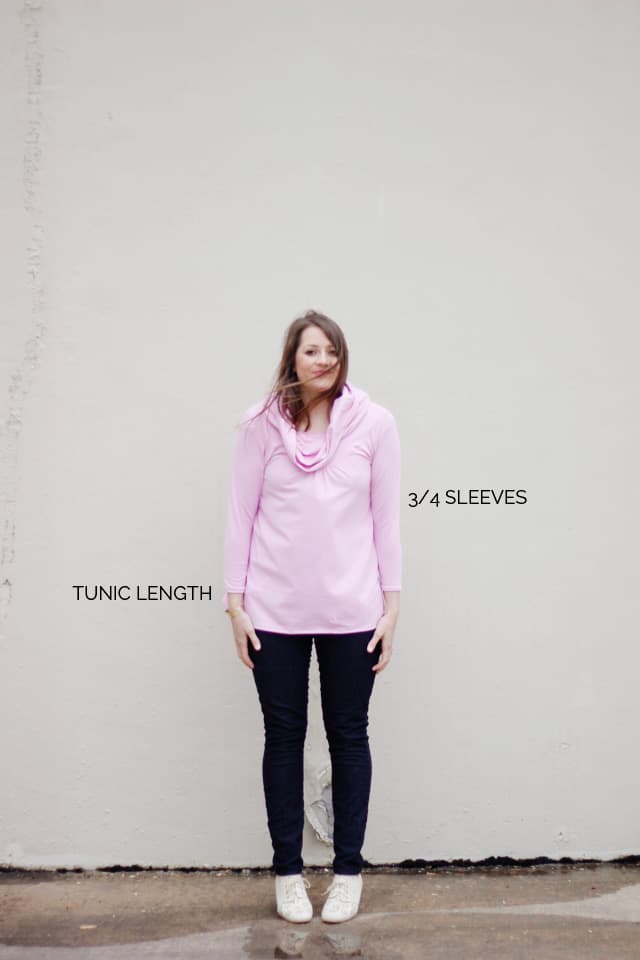 I think the tunic length is most flattering on me. It's also super cozy! Can I say that word enough? COZY.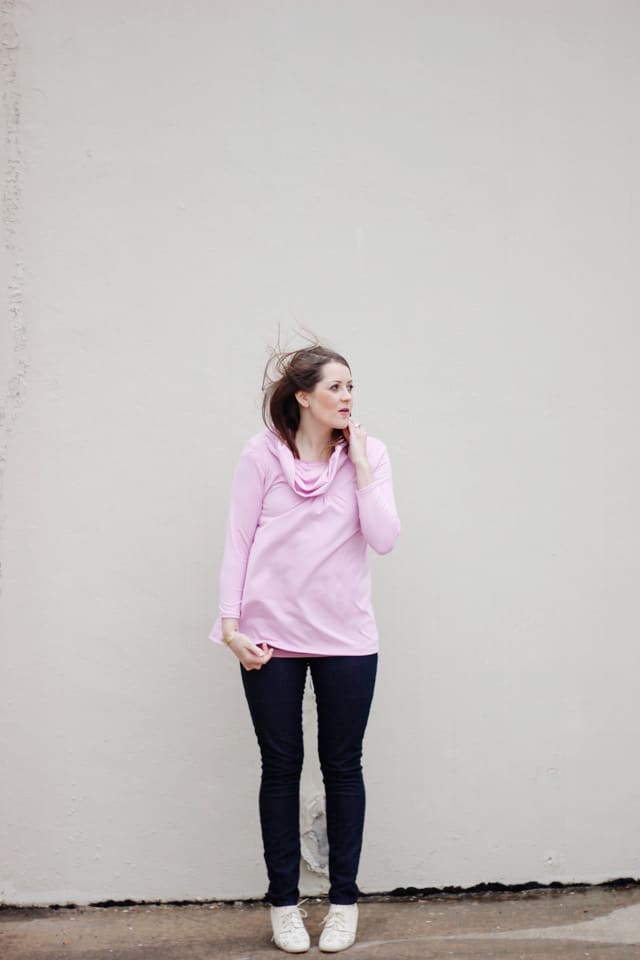 It was windy and cold when we were taking these photos. My husband was freezing his bum off, but I was pretty warm in my 3/4 length sleeves.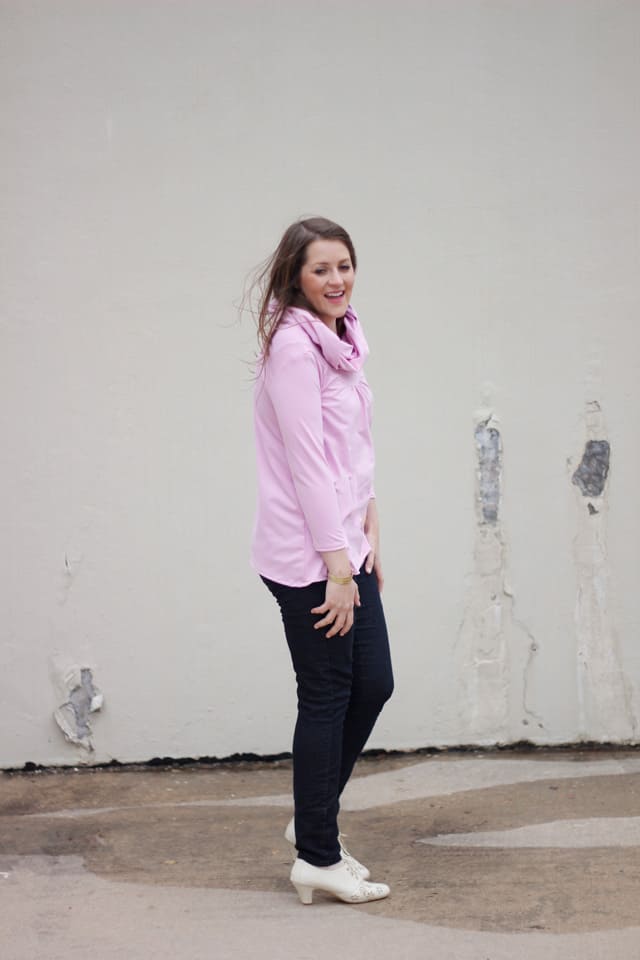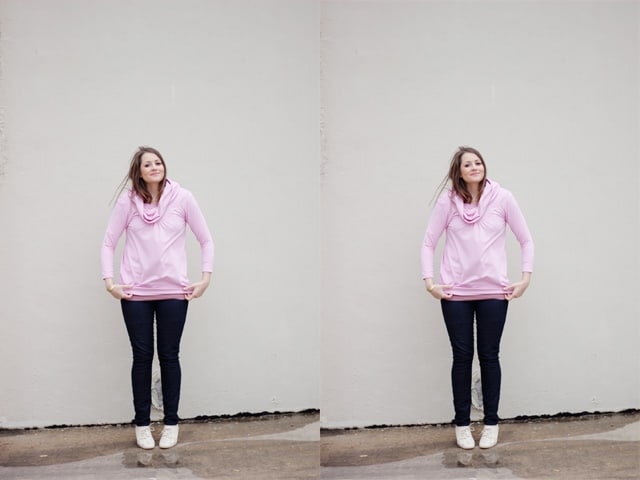 I styled this with an undershirt, jeans and heels from Modcloth. It's one of those shirts you can just throw on and call good. The cowl makes it interesting and the shape is flattering for all body types!
There is also a DRESS option! (That's why it's called the City Girl FROCK!) I'll share those photos soon! It's so comfy.
Purchase the pattern in the Pattern Anthology bundle here! This pattern will be available to purchase individually on Tuesday in my shop!