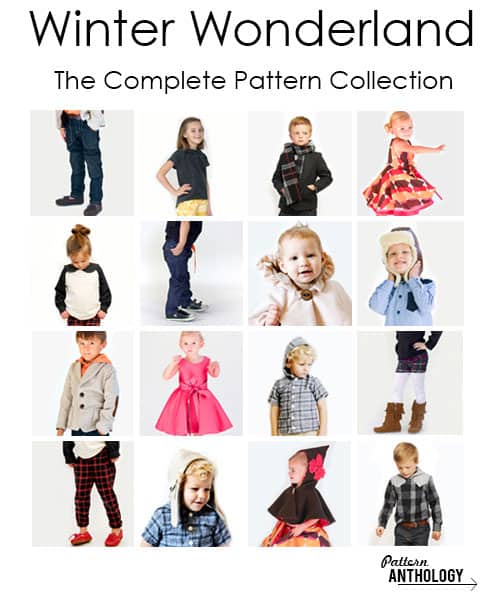 I'm so excited to reveal all 8 patterns in the newest Pattern Anthology Collection—Winter Wonderland! If you're not familiar with Pattern Anthology, it is a pattern collaboration I participate in with Andrea, Melissa and Shauna…we design patterns together in a cohesive collection a few times a year and then sell them for a two-week period at a great price.
Winter Wonderland is our first Winter collection and it was so fun to design! There are 8 patterns in total–4 boy patterns and 4 girl patterns. You can purchase as a girl bundle, boy bundle or buy all 8 in the full collection bundle for the best price!
The Winter Bundle includes: The Tree Climber Trousers, the Berkshire Coat, the Johnnie Be Good shirt and the Boys Hat Pack.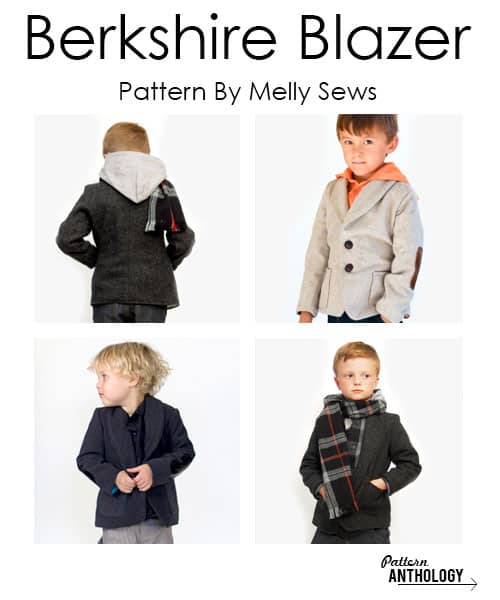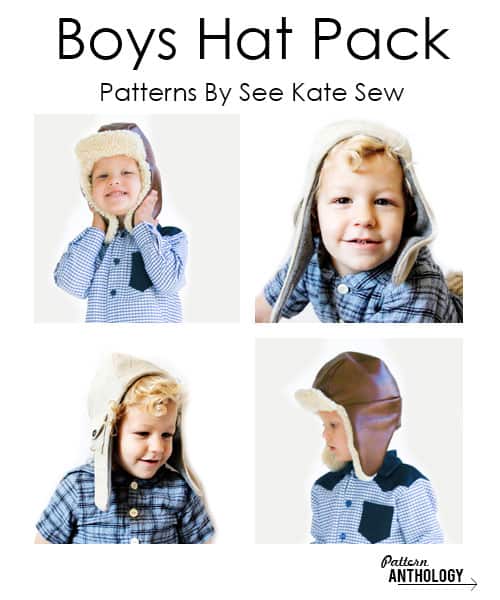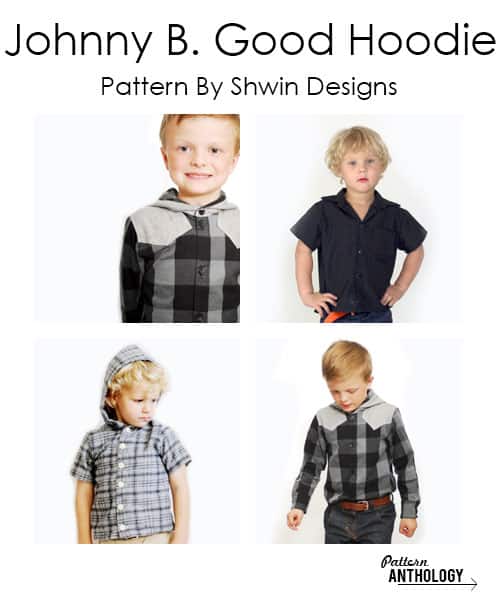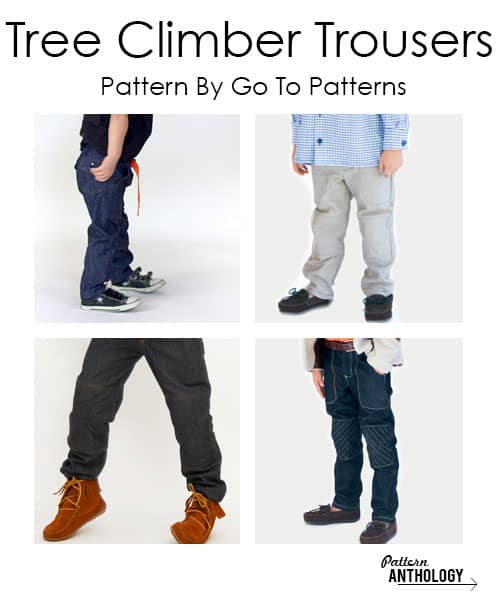 The Wonderland Bundle includes: the Holly Trousers, the Bonnie Top, the Amarylis Dress and the Juliet Capelet.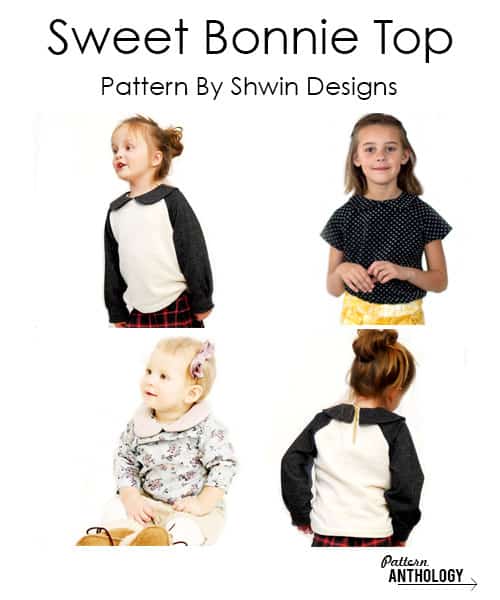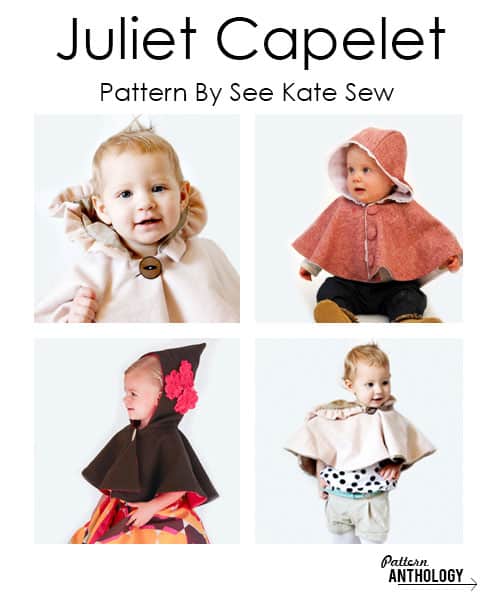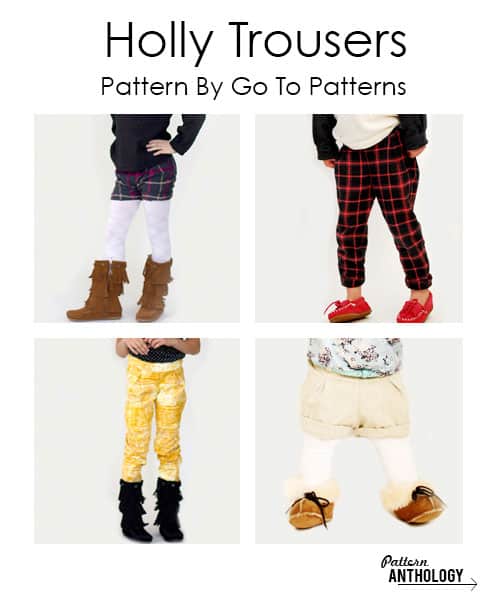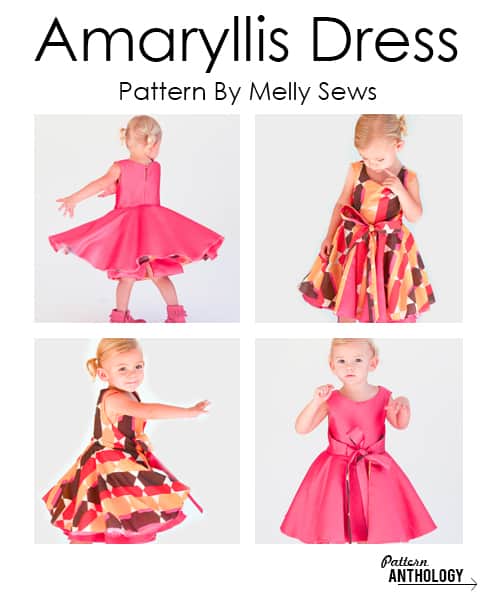 I designed the hats and the capelet. Both were really fun!
This collection was sponsored by Mood Fabrics, who provided all the fabric in the photos on our sites and in these photos! Oh man, we had fun with these fabrics. Mood has a legit online store, there is SO much there and most of the fabrics come in 58-60″ widths, so you get great bang for your buck. It is such great quality. I had a blast with my fabrics, I can't wait to tell you more!
Minnetonka Moccasins provided the adorable boots and moccs! I got booties for the baby and they are lined with sheepskin and so cozy! My little boy moccs are so classic and great for winter! We designed this collection with the moccs in mind, so the pant is tapered and the fabrics blend well with the leather.
One Little Belt provided us with the belts you see. These are handmade in the USA and great quality! Not to mention super trendy. Belts really are the finishing touch to any outfit that is often missing in kid outfits, they are so cute!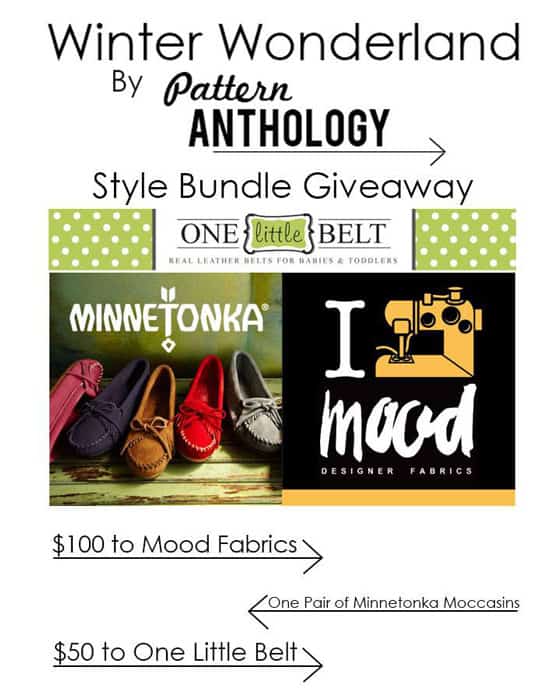 There is a great giveaway package below from our sponsors. The giveaway prize will go to one winner and includes: $100 to Mood Fabrics, 1 pair of Minnetonka Boots or Moccs up to $100, and $50 to One Little Belt! Enter below in the Rafflecopter widget:
UPDATE: the winner of the Flash Giveaway is Nicole! She has already recieved her prize of the complete collection! This giveaway is for fabric, shoes and belts, but the collection is NOT included! Good luck!