I'm over at Gugu Guru today sharing a fringe bib tutorial! We partnered with Micuna today with their OVO high chair! Head over to Gugu Guru to see the tutorial and enter to win a high chair of your own! ($499 value!)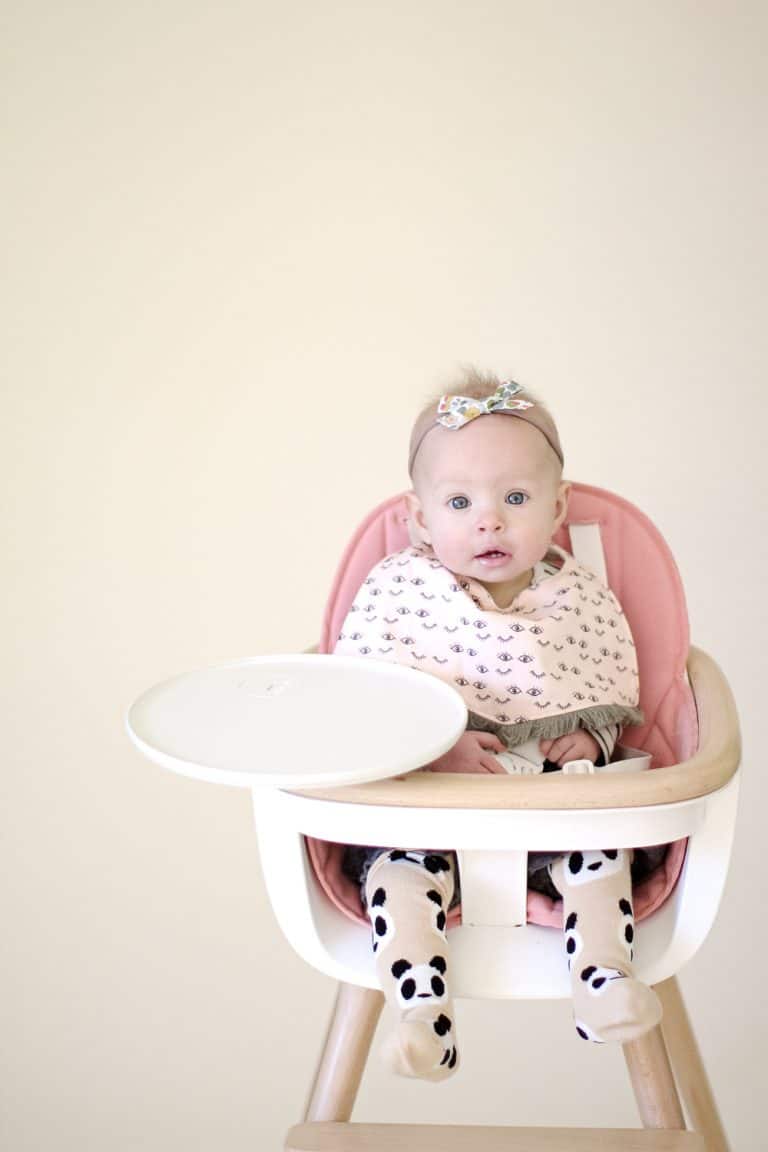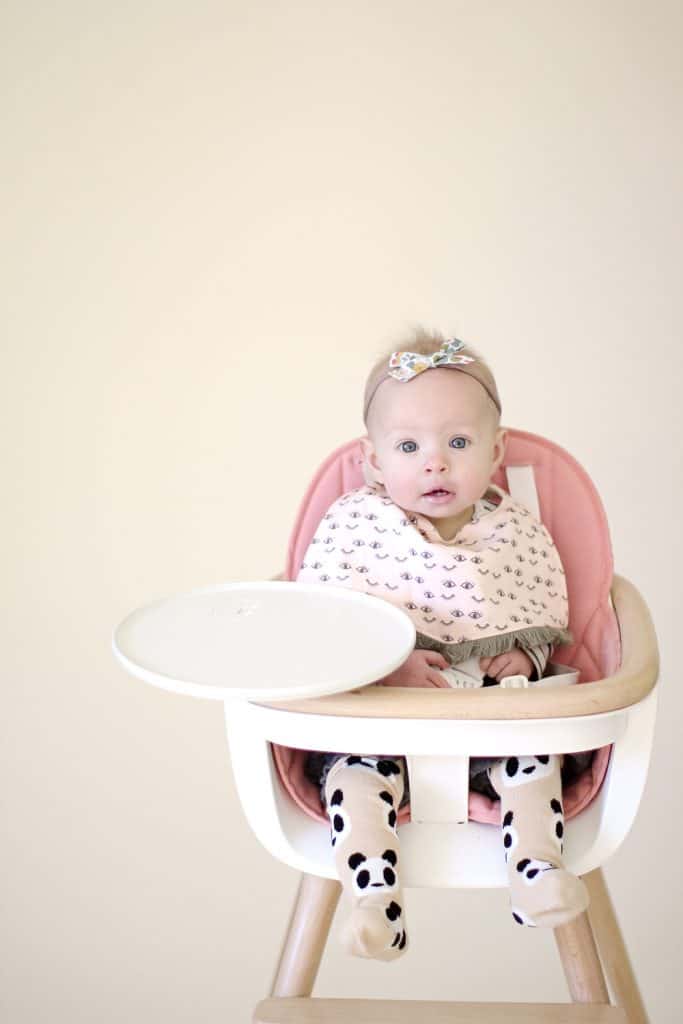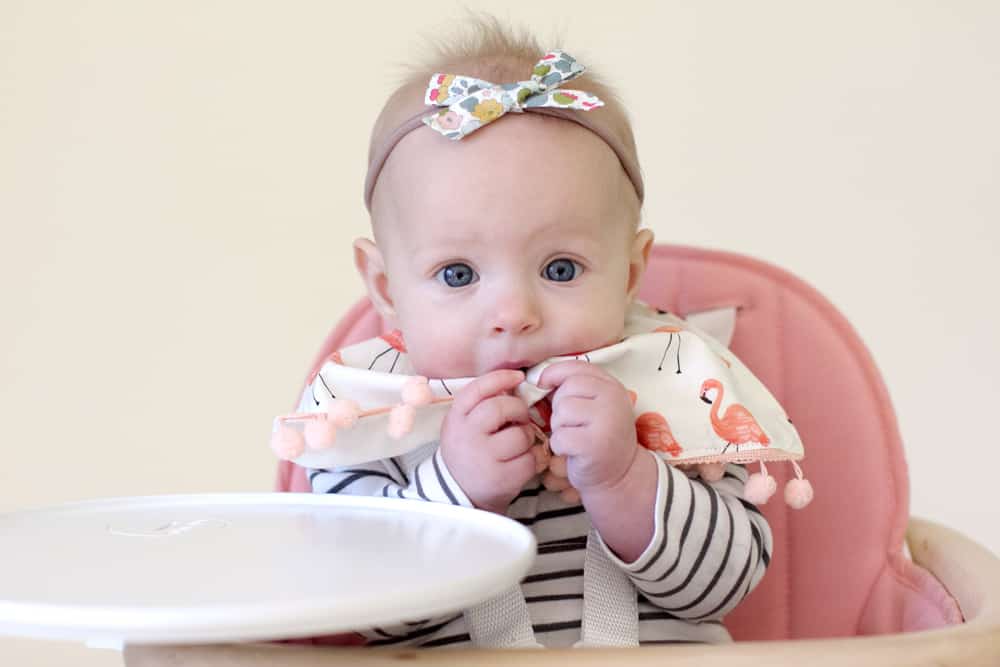 It was so funny to watch Mae get into solid food. At Thanksgiving she was staring at the food and I could tell she was ready! Once she finally turned 6 months old and we got the go-ahead from the doctor she was all over it! Cereal, green beans, squash, all of it! She loves it! It's so fun feeding her! We are so happy to partner with Micuna to review the OVO high chair because it's gorgeous! It's what high chair dreams are made of!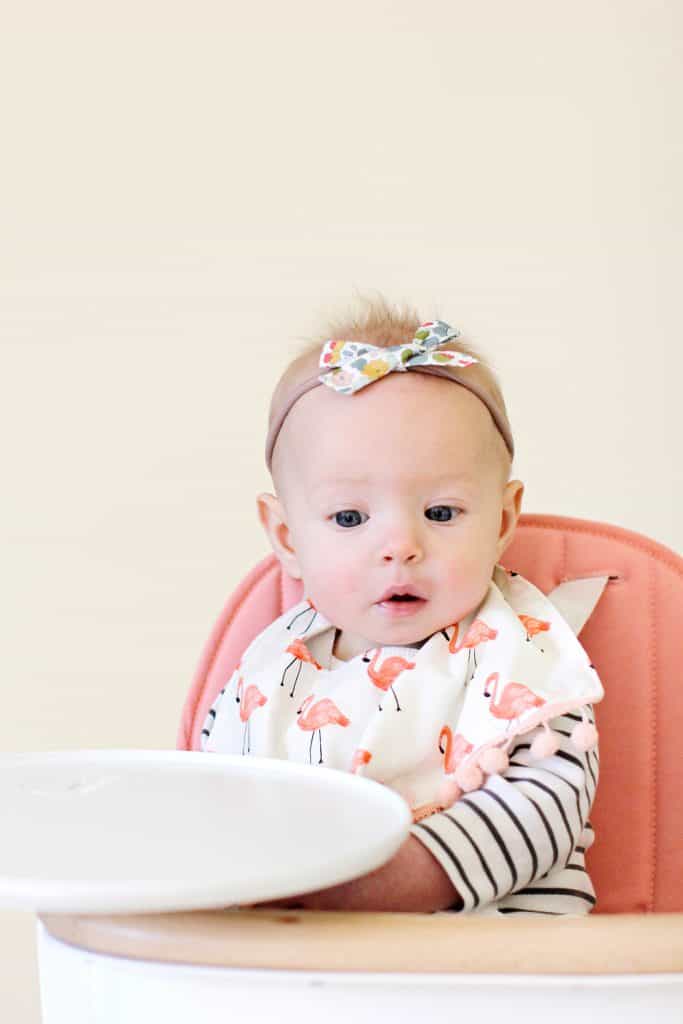 My favorite part is how beautiful the chair is, but it is also super easy to clean! I love how wipeable it is and the materials are top quality. Beautiful wood, beautiful white plastic and a pink cover! There are a few different cover options, pink was my favorite!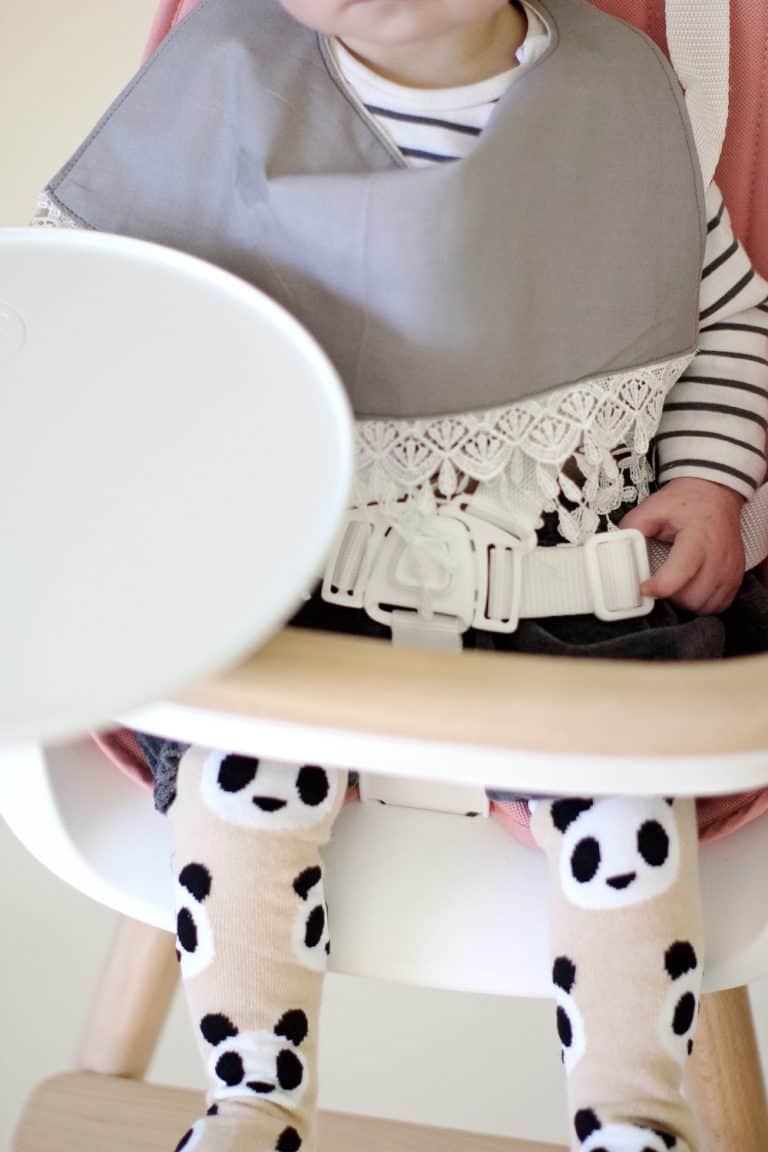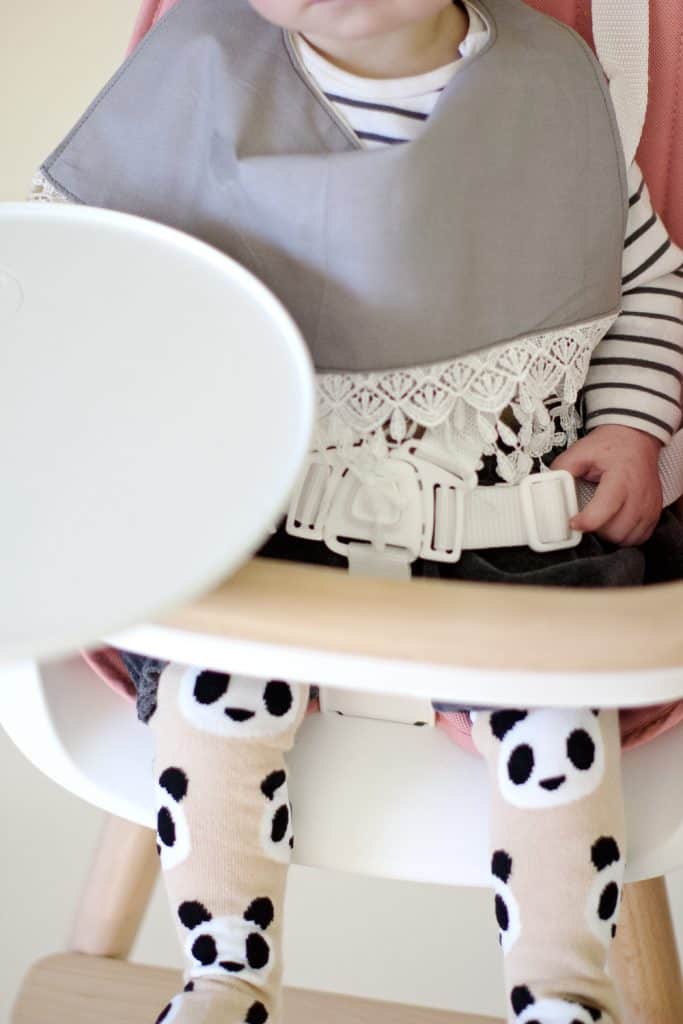 The chair turns into a toddler seat (part of the legs can be removed) so the chair is good for a long time! One of my pet peeves about baby gear is that you need it for a short time until your baby grows. This chair grows with them, which I think is really neat!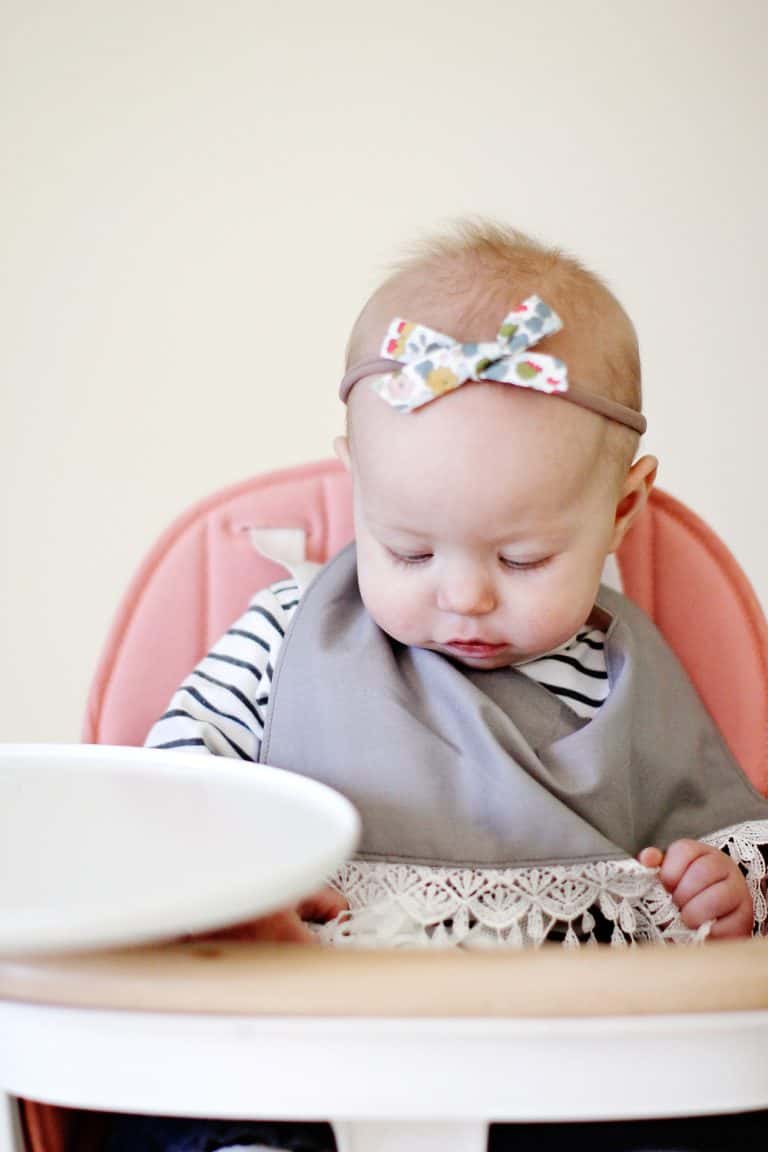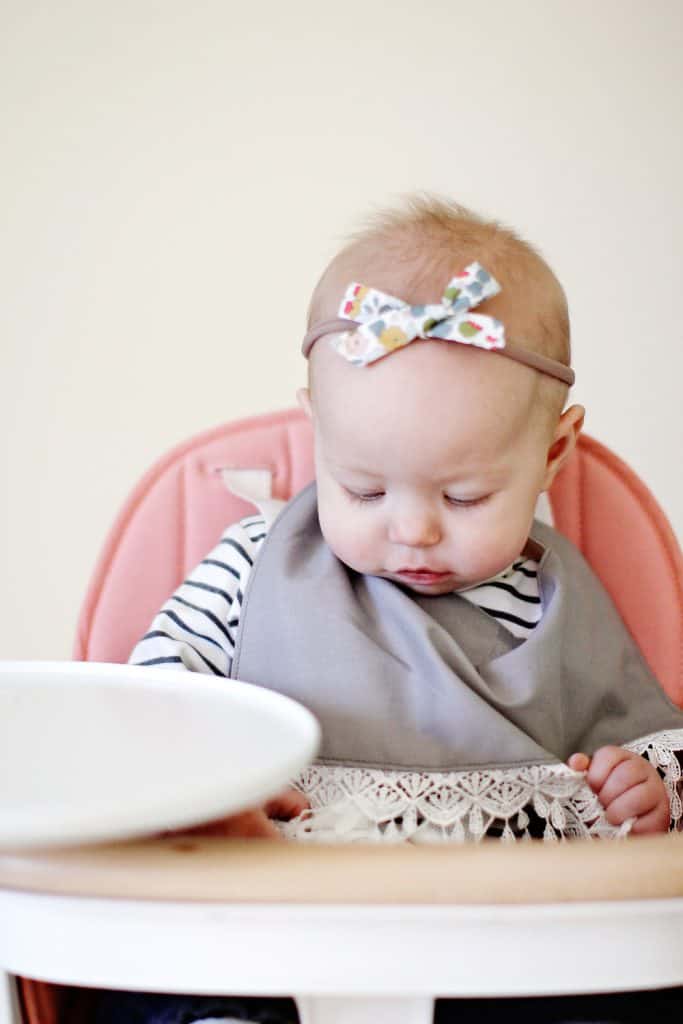 Here's a little summary of the best parts about the Micuna OVO high chair!
Wipeable
Cute tray!
Sturdy and great quality
Love the wood!
Turns into a toddler chair so it lasts longer than most high chairs
Easy to assemble
Comes in a super cute box!
Washable cover
Modern and sleek desig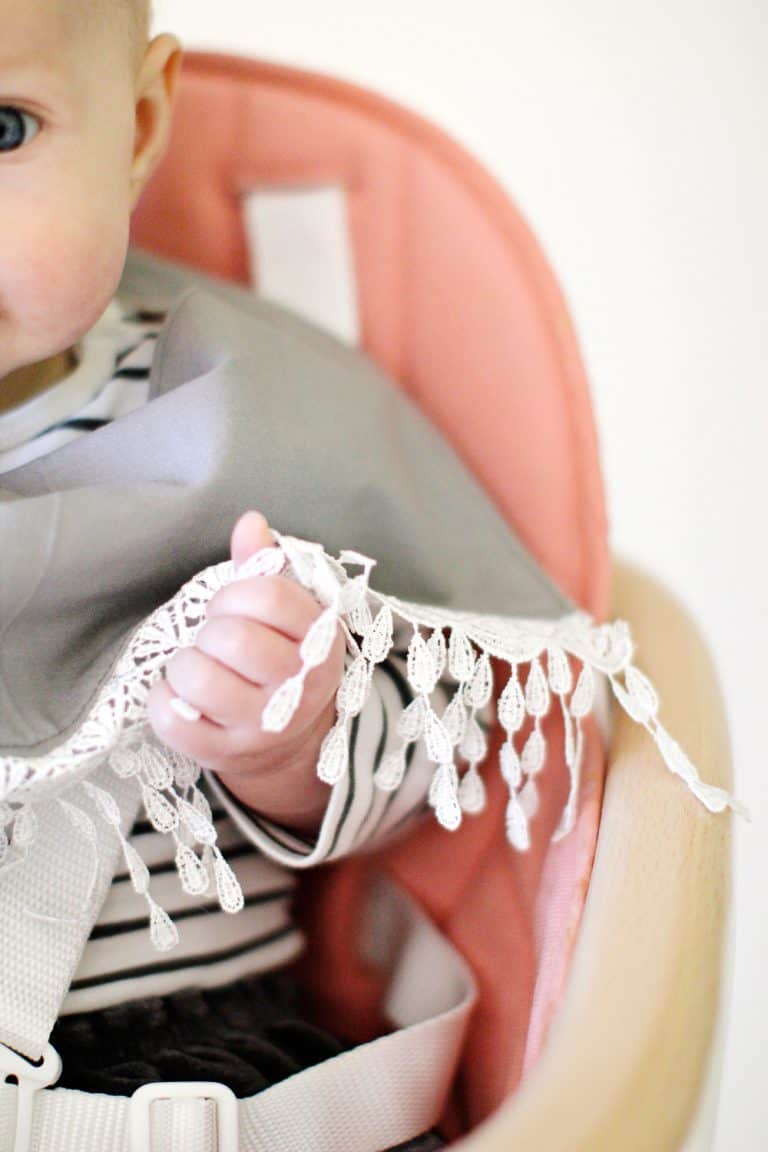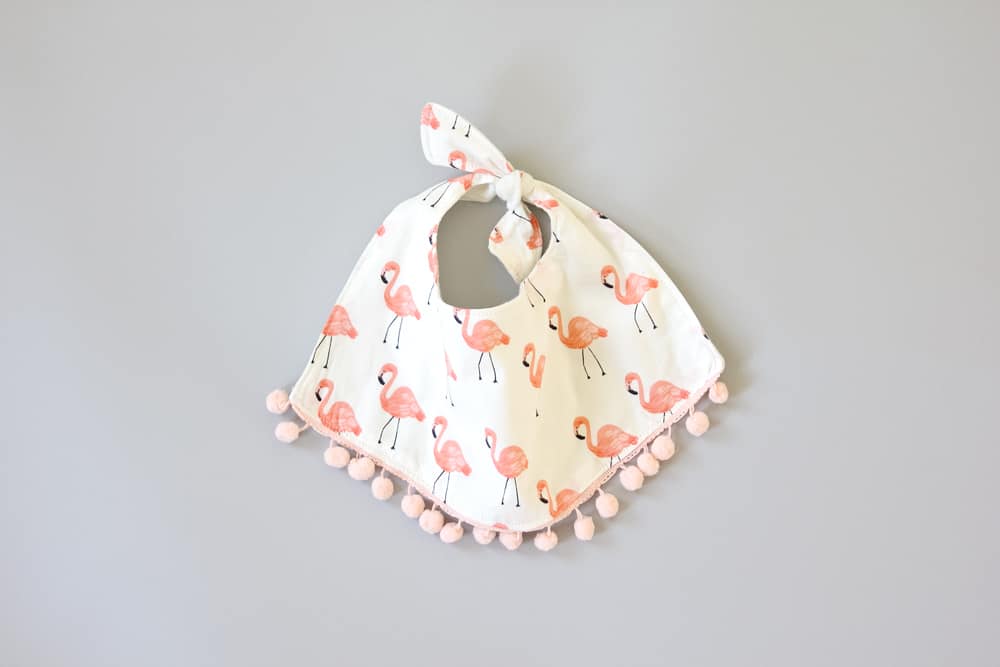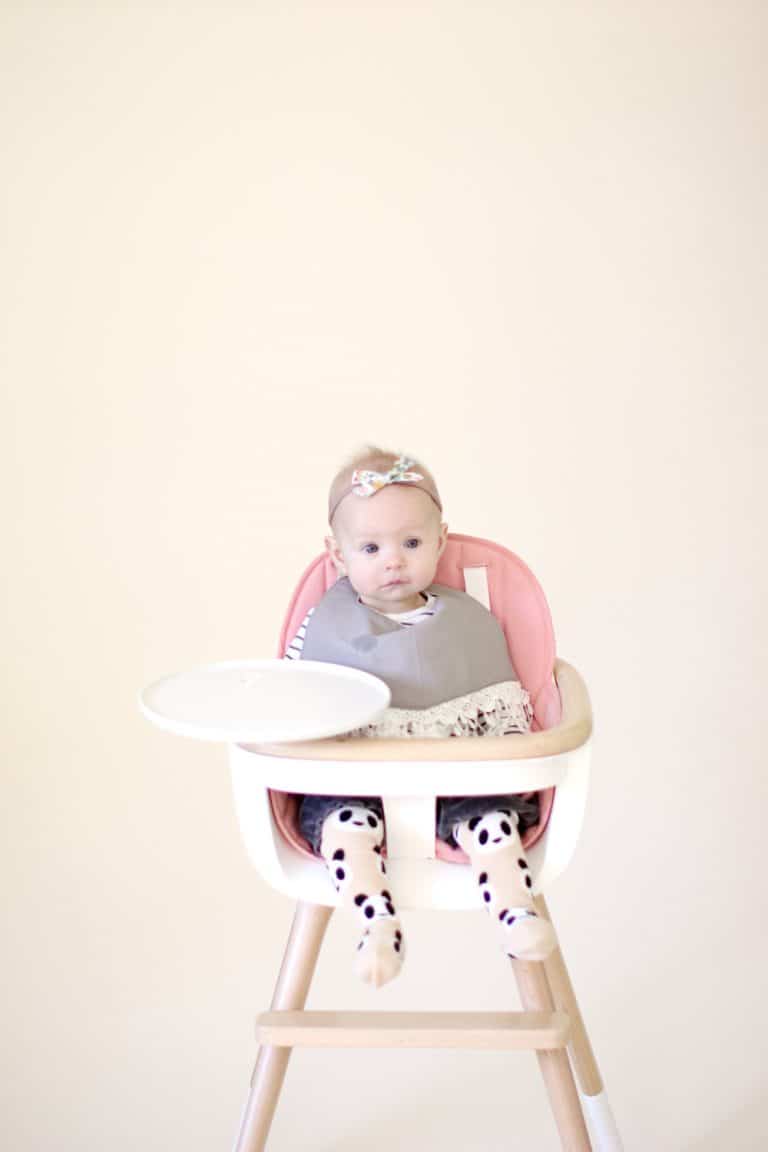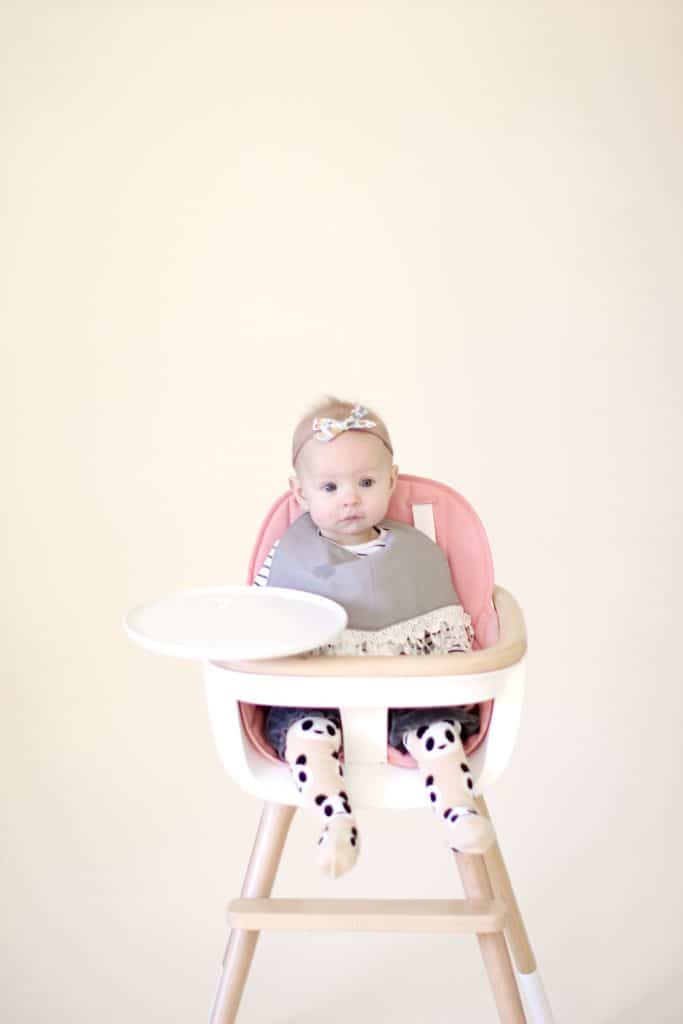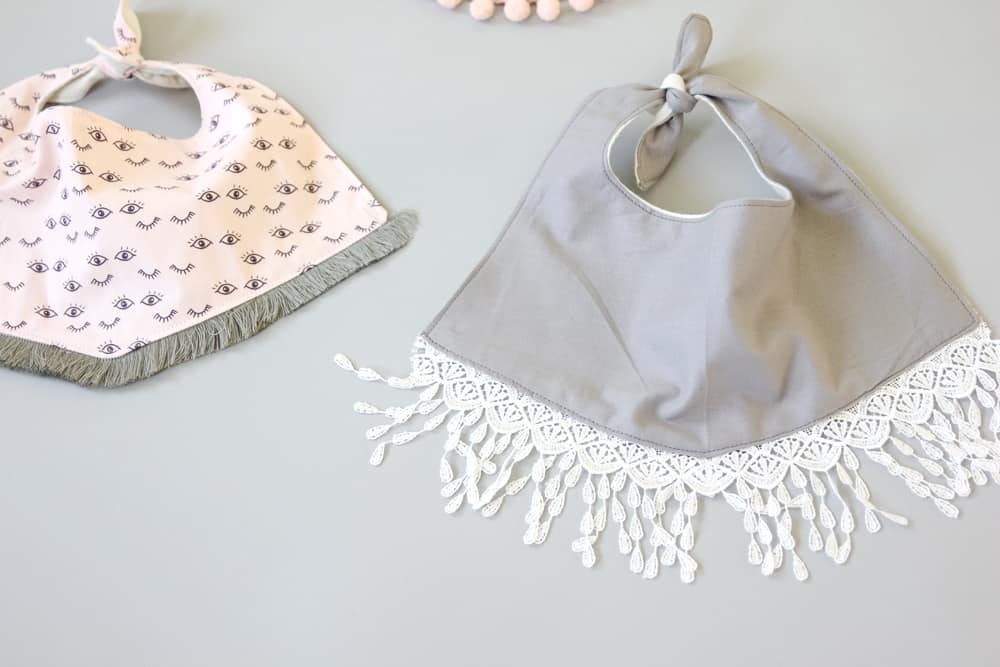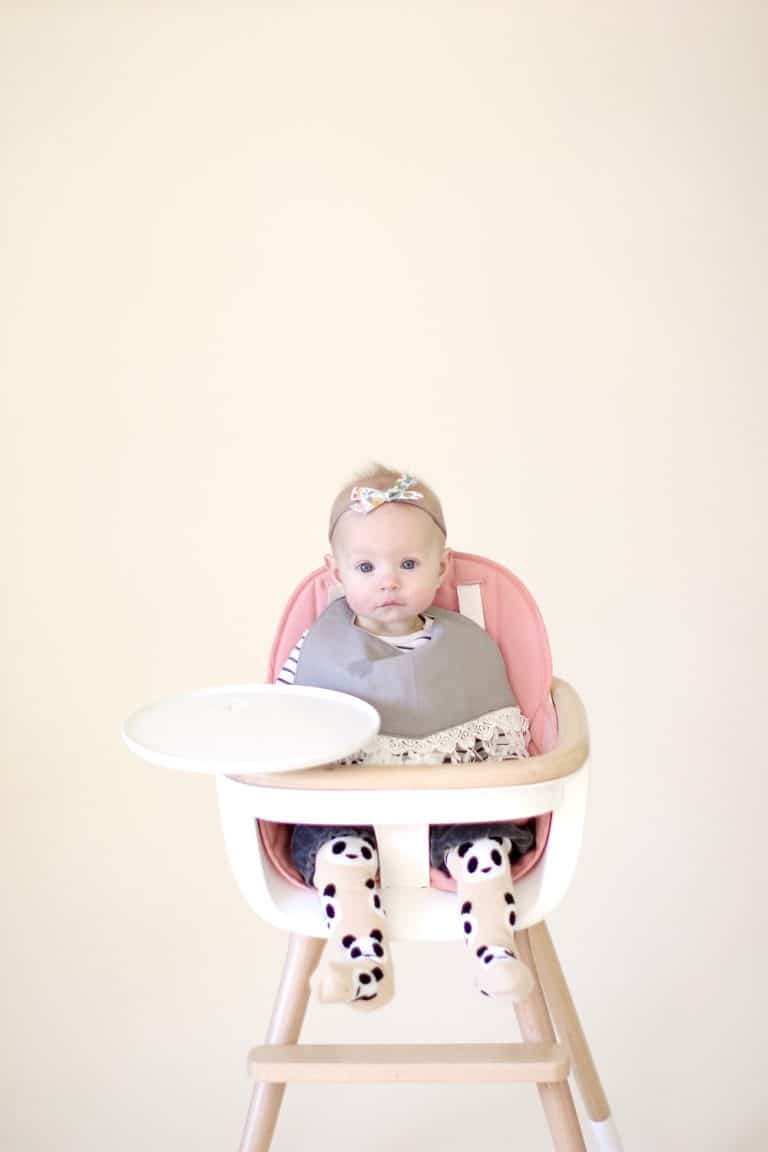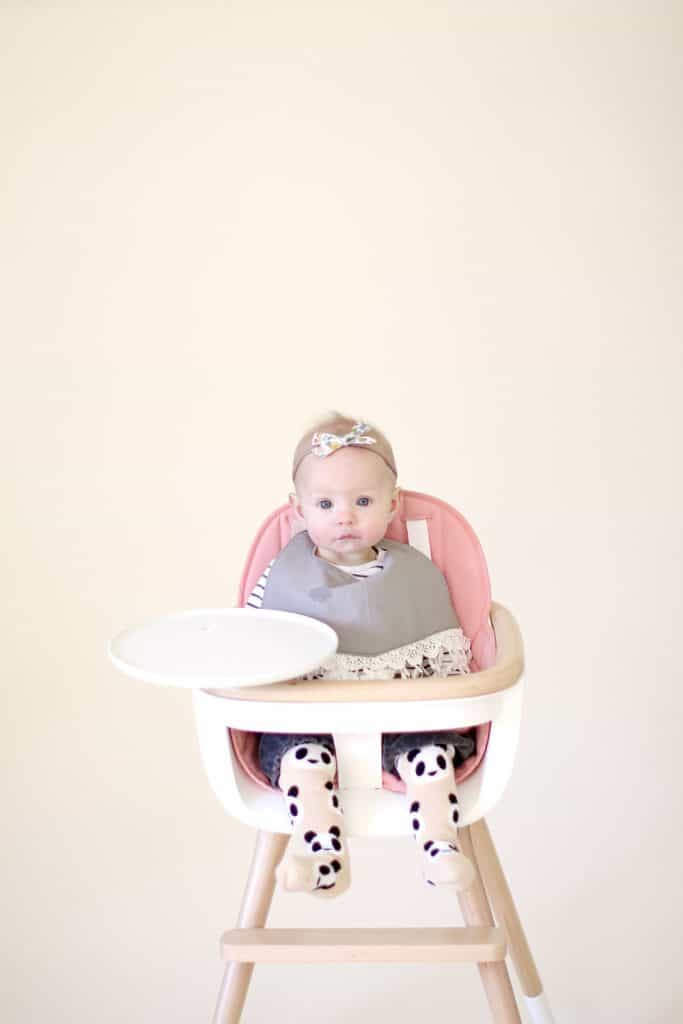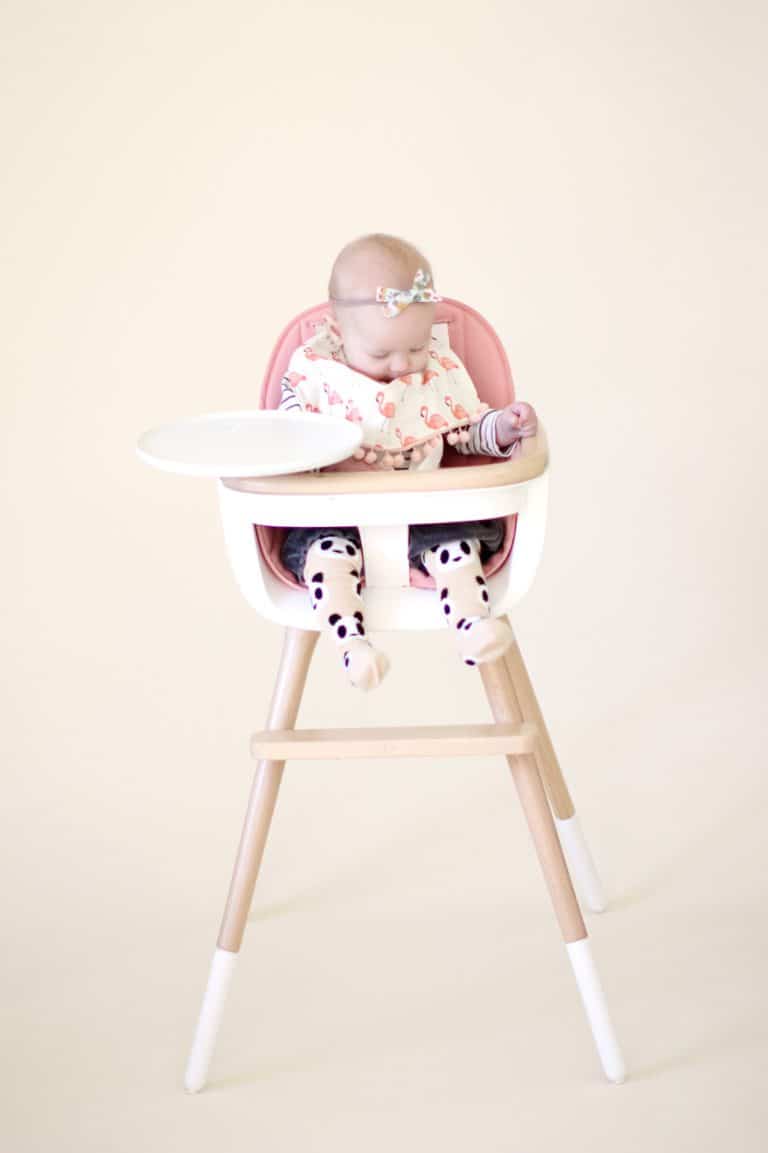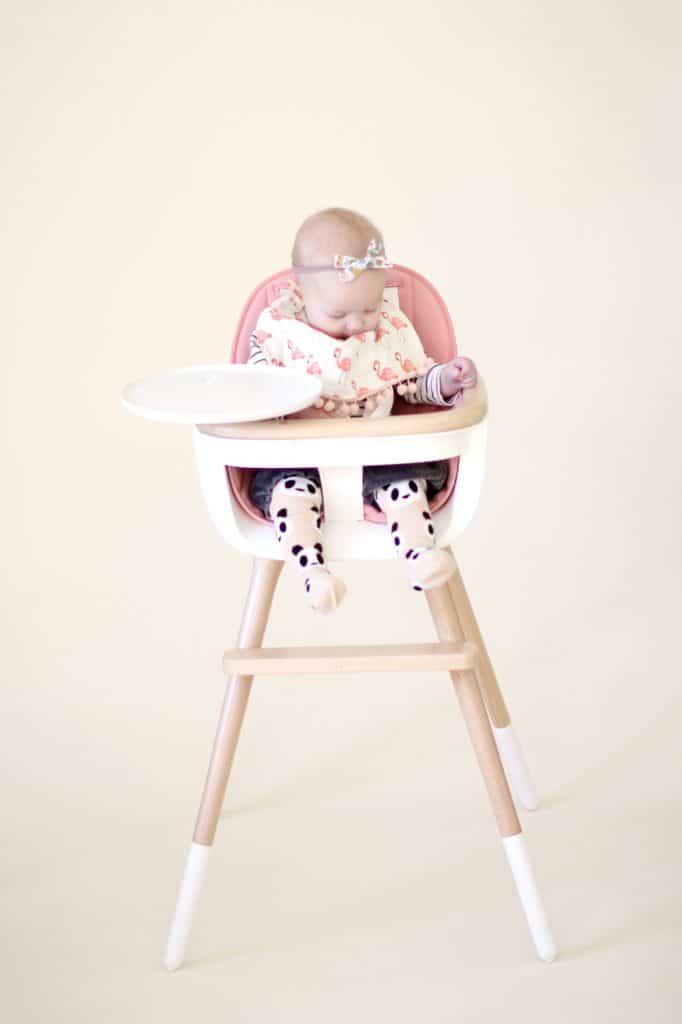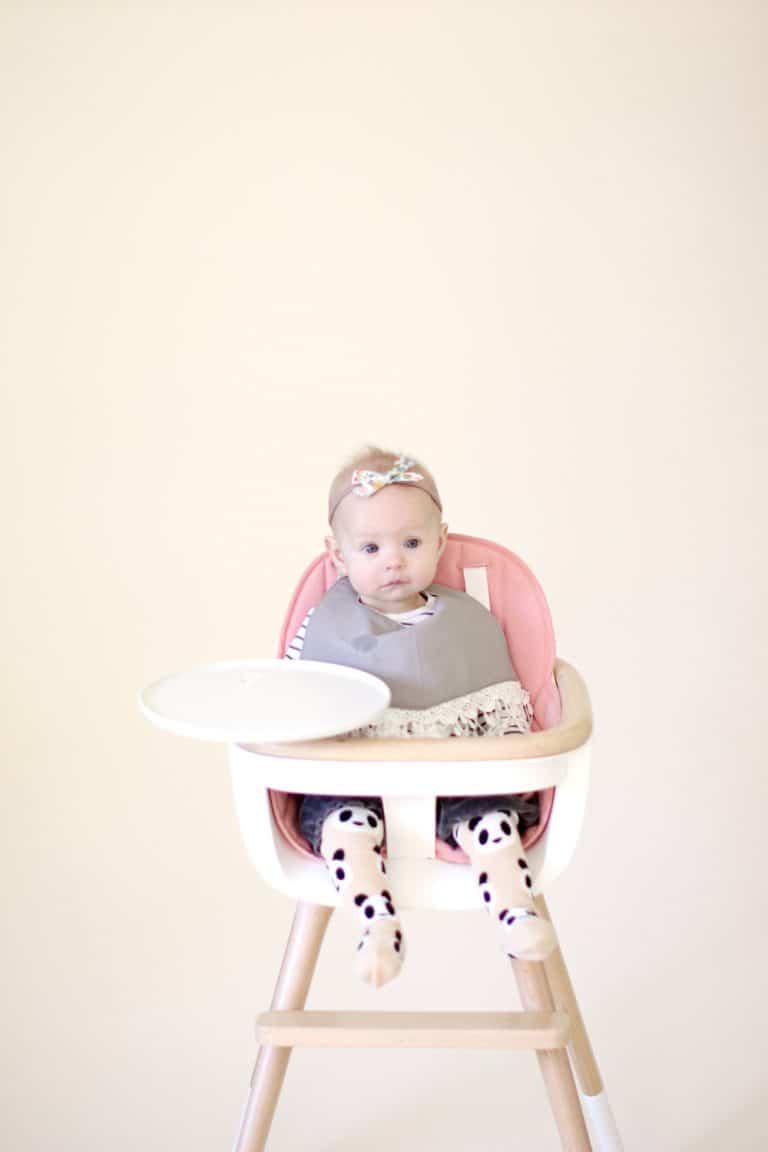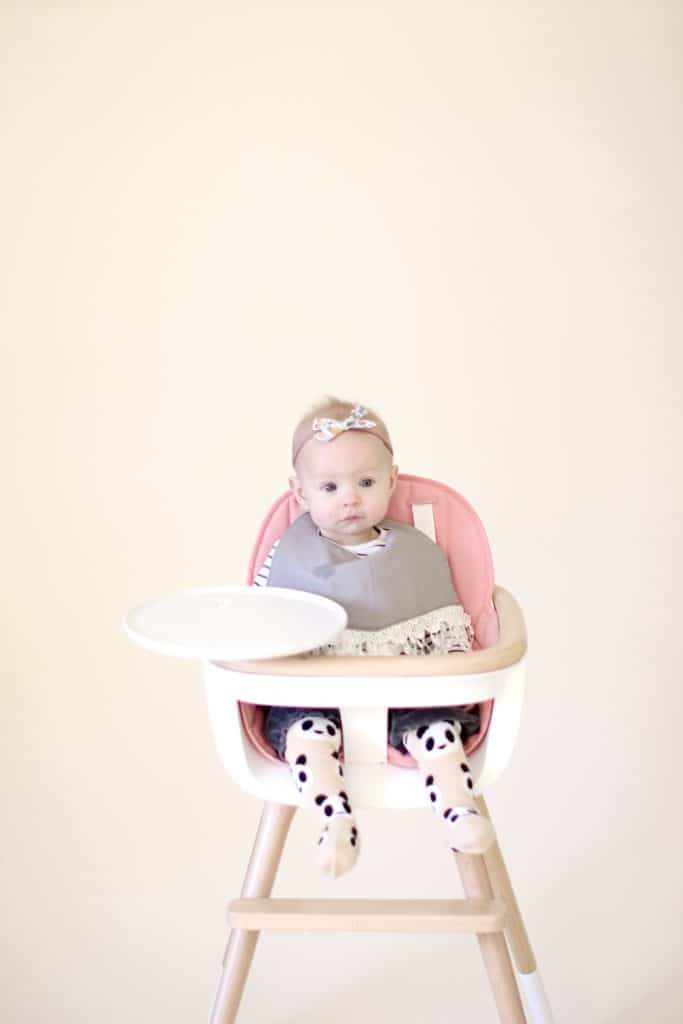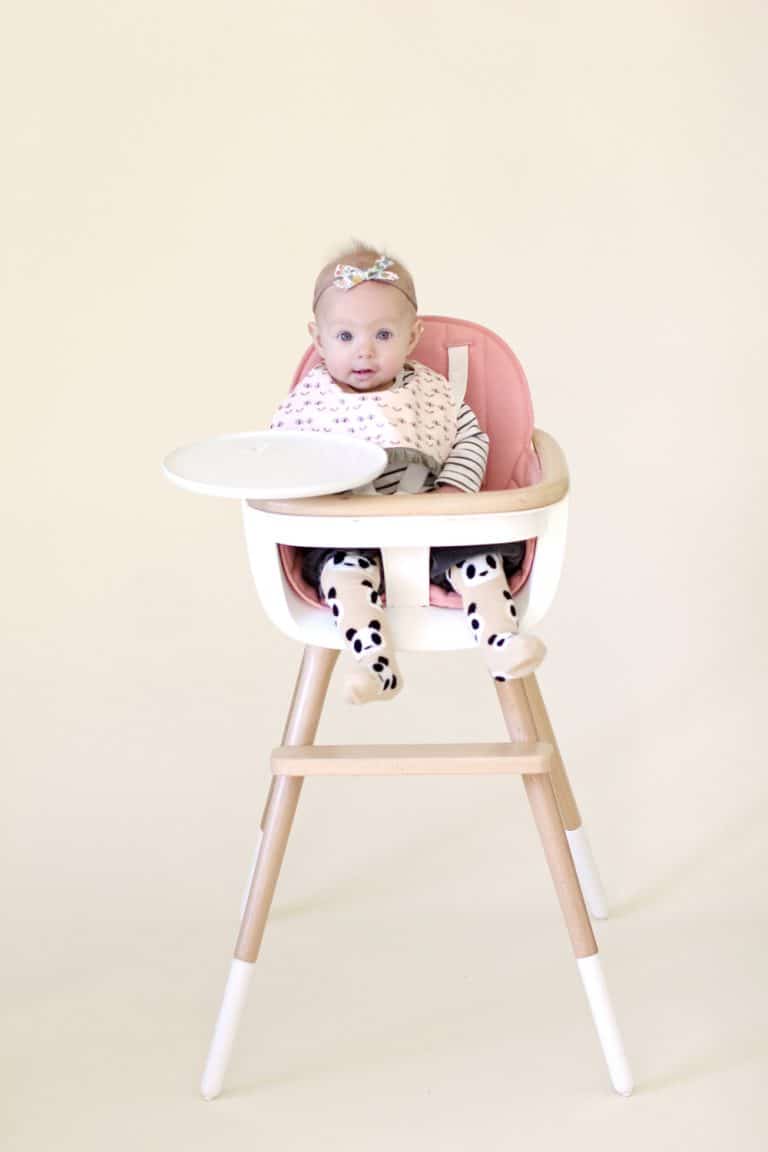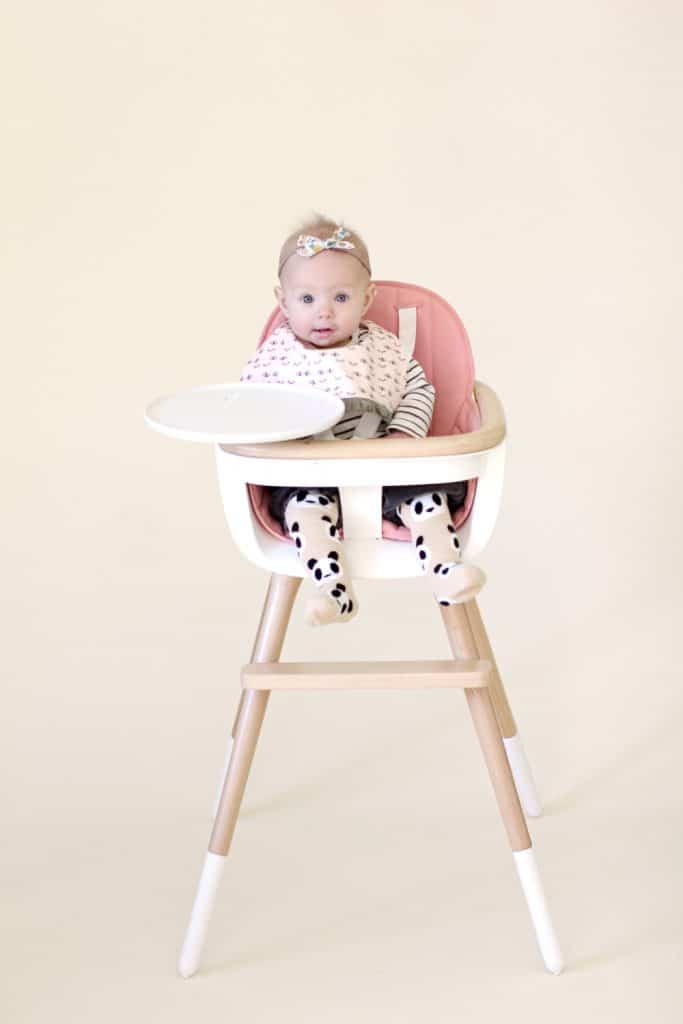 Don't you love Mae's Panda Tights??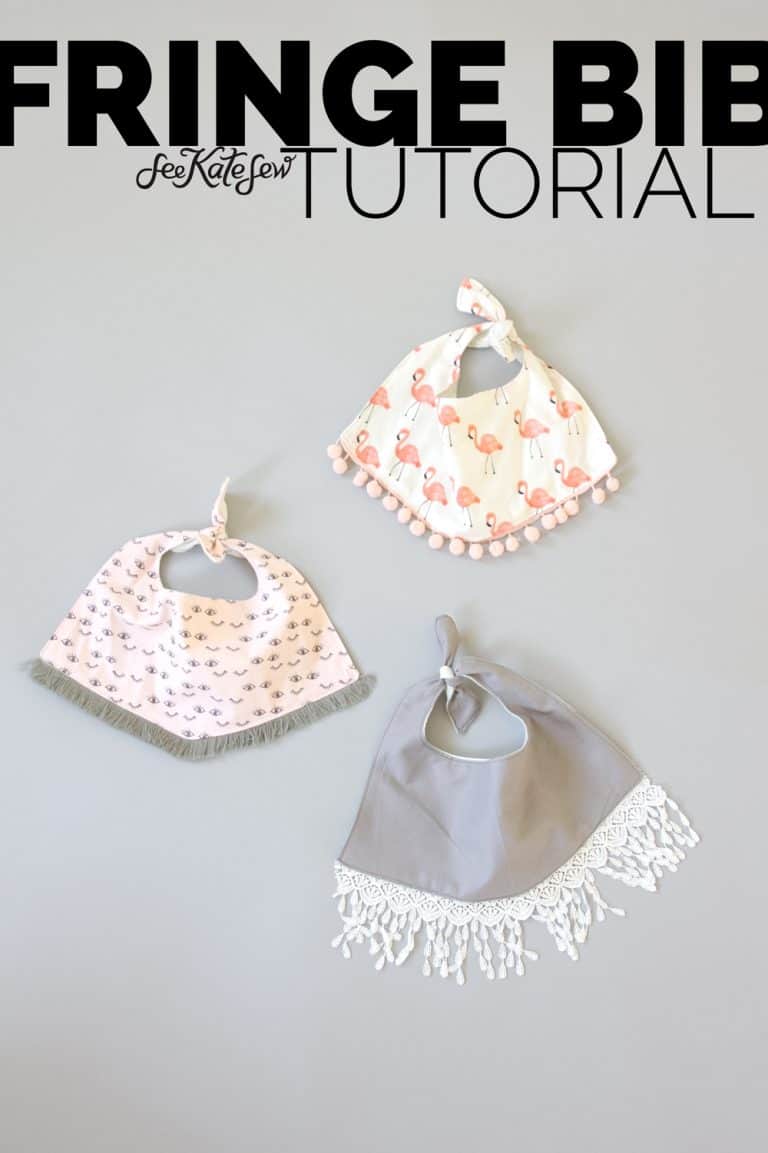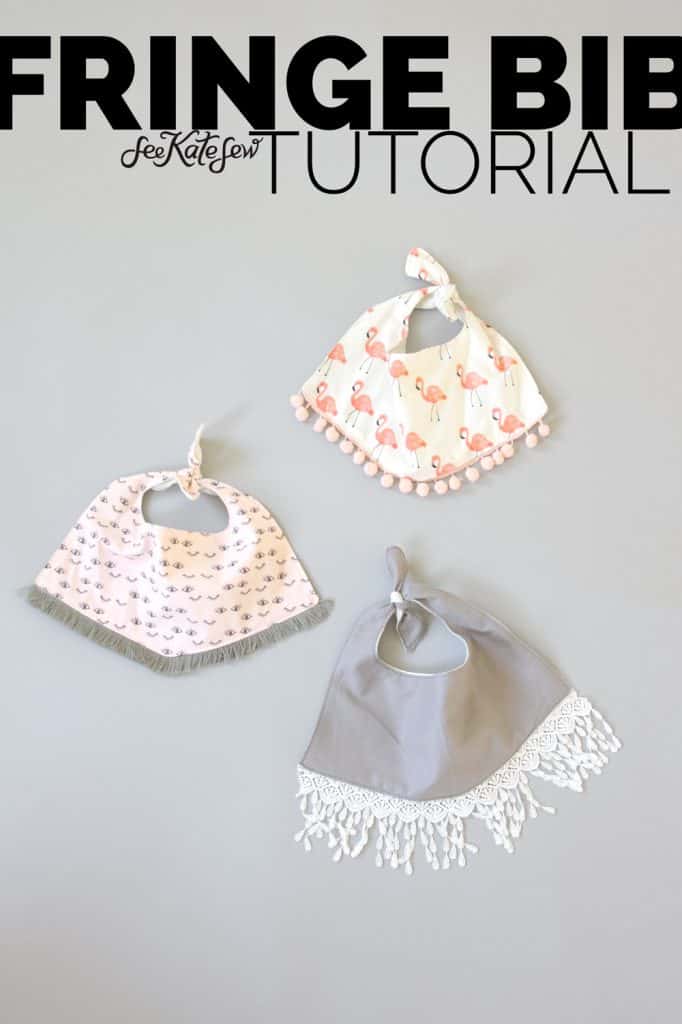 Head over to Gugu Guru to enter to win a Micuna OVO high chair + get the tutorial for these fringe bibs!