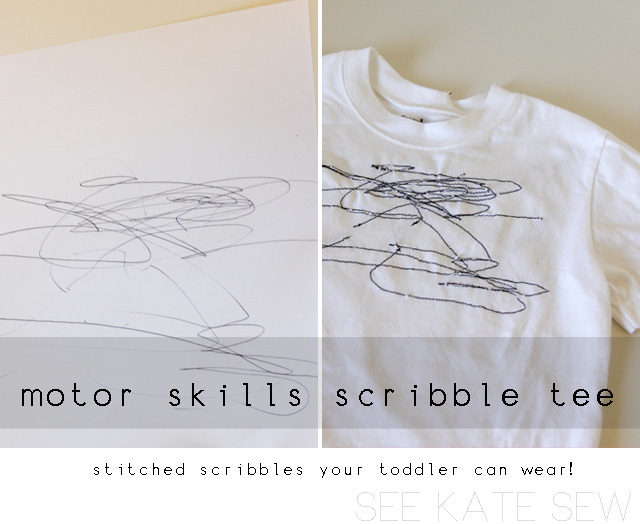 AKA the "Check out my fine motor skills, I'm 20 months old!" tee. I get so sentimental about these little baby developmental stages. While Cohen was drawing one day I thought of this idea to preserve his cute little scribbles, a scribble tee! It's simple to do and can be such a great way to keep a memory. I think it would be equally as fun with an older child's drawing. 
When I was in Kindergarten had a shirt that had a picture I drew printed on the front. It had a momma horse and about 5 baby horses. They had stringy hair. I was so proud of it and I LOVED wearing it and telling the story about the horses that were on it and how there was one inside the momma's belly. (Weird kid.) So I think this can be a great project for building confidence and encouraging creativity in kids that are a little bit older.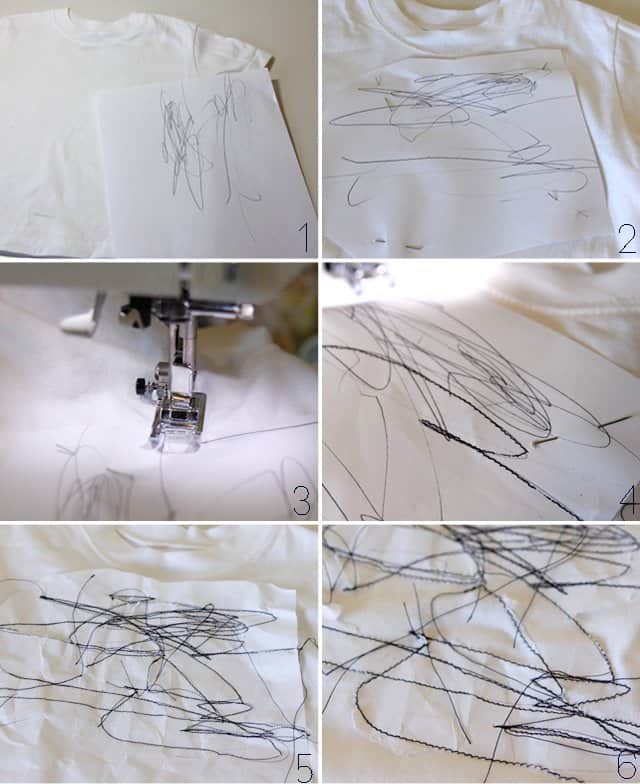 1. You'll need a drawing from your kid and a plain white tee.
2. Cut out around the drawing and pin it onto your shirt.
3. Trace along the lines with your sewing machine.
4. Make sure to backstitch each time you pick up the presser foot.
5. Continue until you've traced all the lines.
6. Gently peel off the paper. You might have to wash it to get the tiny pieces out. And you're done!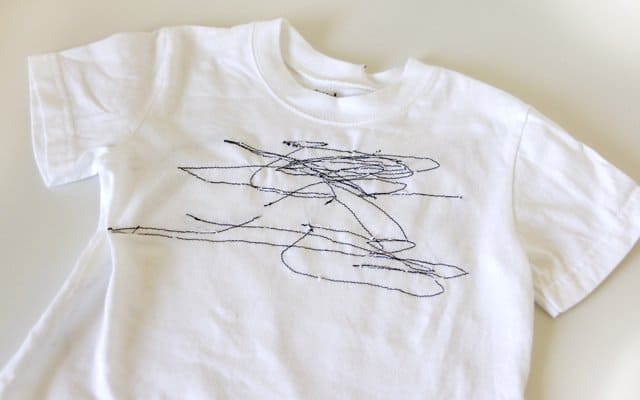 The scribble tee in action!
Stop growing! No just kidding, I love watching you grow little boy! 


(As I type this my little scibbler is asleep on the floor in front of his door. His newest developmental milestone is jumping out of his crib in 3 seconds flat, landing on his feet. Which also means the end of naptime. Which means fussy nights and sleeping on the floor. It's never dull over here, guys! I love it!)


Anyways, you can do this technique on other things besides a white tshirt. Do you have any ideas? I'd love to hear!