I love onesies. And by love I mean LOVE! Baby wears one (or two or three depending on how wet and drooly a day we are having) almost everyday. So when I saw this cute onesie stamp at Hobby Lobby for $1 I snatched it up. I knew it would come in handy someday (think of all the cute baby shower invites and favors you could make!)


Then I thought "Why don't I stamp it on a onesie!" Clever, I know.


All you need for this project is a onesie, a stamp (bonus if the stamp is onesie too!), and fabric paint. I happened to have fabric stamping ink(from a stamp store) so I used that for the onesie outlines. Black fabric paint applied thinly works, too.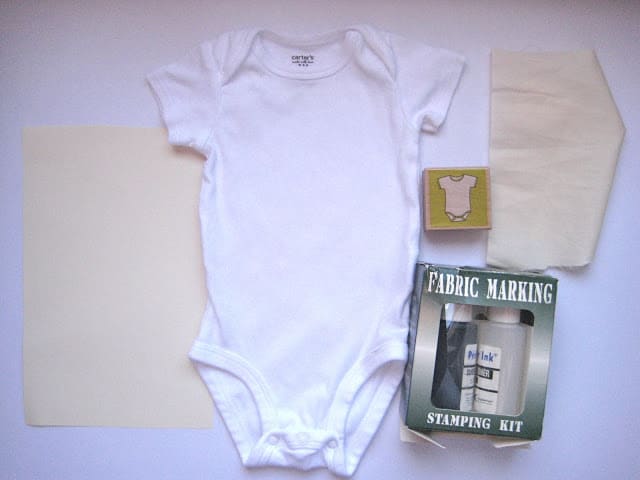 1. Iron onesie so you have a nice flat surface.
2. Insert piece of thick paper into onesie to prevent possible ink runs.
3. Stamp away! Use a fabric stamp pad or black fabric paint for the outlines. I did mine in offset rows but you can use your imagination here.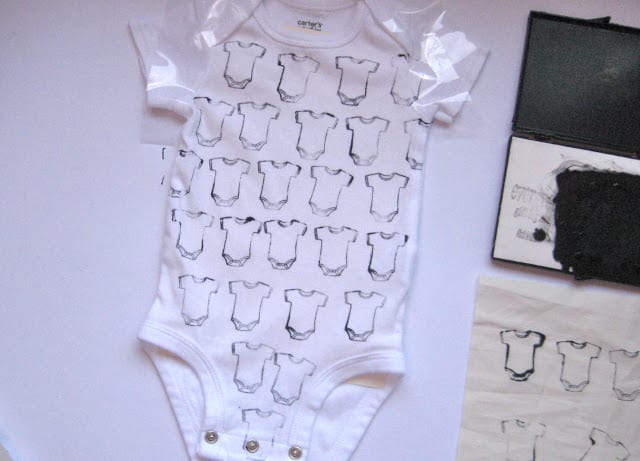 4. Let dry.
5. Flip and stamp again!
6. Let dry.
7. "Color" the onesies with fabric paint and a small paintbrush. Choose a few colors and go to town! It's just like a coloring book. I used a squared off brush to make it easier to stay inside the lines.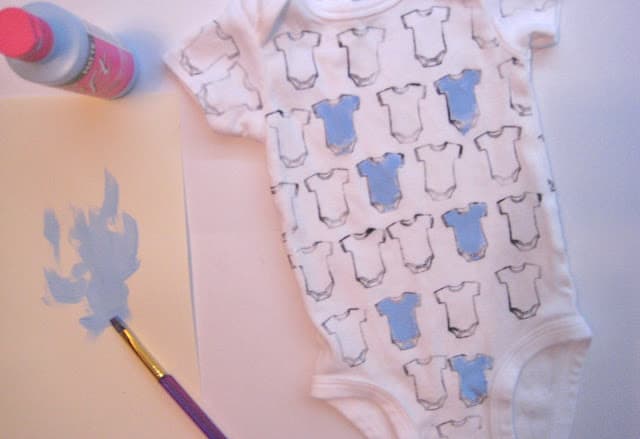 Add another color if you want! I left some of the onesies white.


8. Let the paints dry then find a cute baby and have a photoshoot!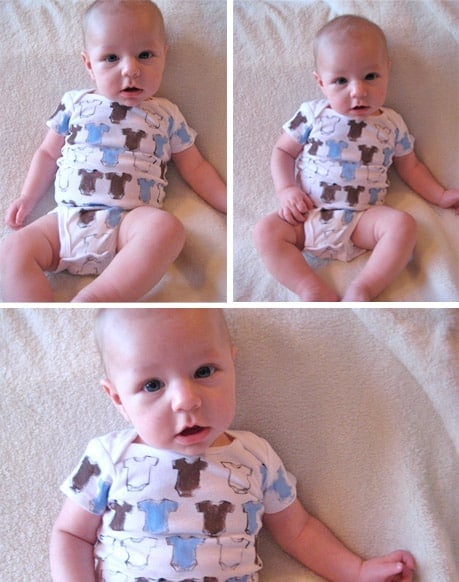 Some tips:
-Try out your stamp on a piece of scrap fabric first. You have to get the hang of how much ink to put on and how hard to press down. Of course it is hard to be perfect when stamping so you get some cute little 'flaws' that give your onesie some handmade character.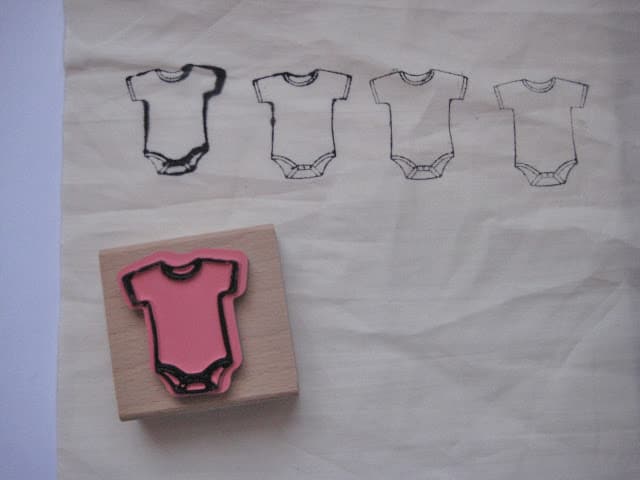 -Stamp a few and "color" them in with different color combinations for a cute baby shower gift.