It's finally here!! The pattern collection we've been working on for the last 5 months is finally available! Pattern Anthology presents…… ALPHABET, the essential back-to-school pattern collection available at a very low price for 2 weeks only!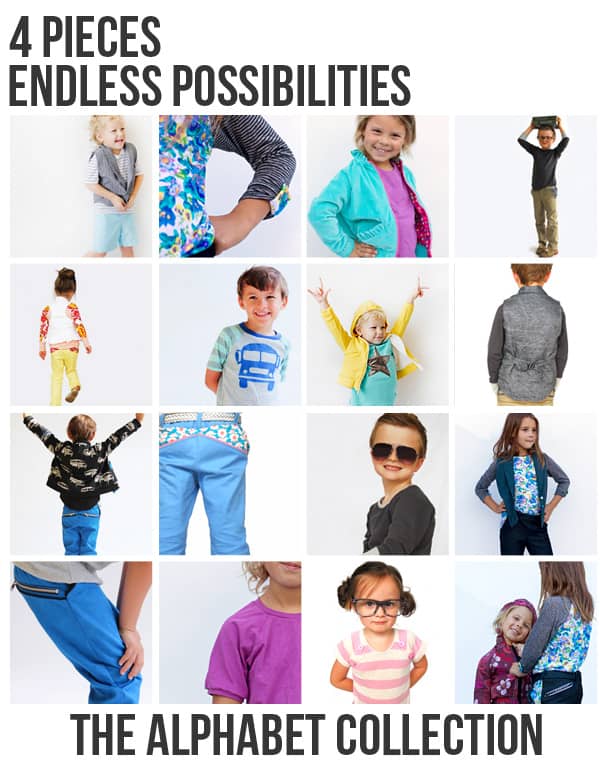 This pattern collection is the second collaboration between me, Shauna, Melissa and Andrea as Pattern Anthology and includes 4 unisex sewing patterns in sizes 18M t0 8! It includes 1 pant pattern, 1 shirt pattern, 1 vest pattern and 1 jacket pattern, all the staples for a handmade fall wardrobe! The best part is the patterns look great on boys and girls. The collection is available as a bundle for only $19.95 for 2 weeks only! That's over 40% off!
My contribution is the Recess Raglan, a versatile and easy-to-sew knit tee. It's so comfy and a classic staple. This is a fun pattern because the raglan style naturally lends itself to colorblocking! It's also the perfect blank tee for printing.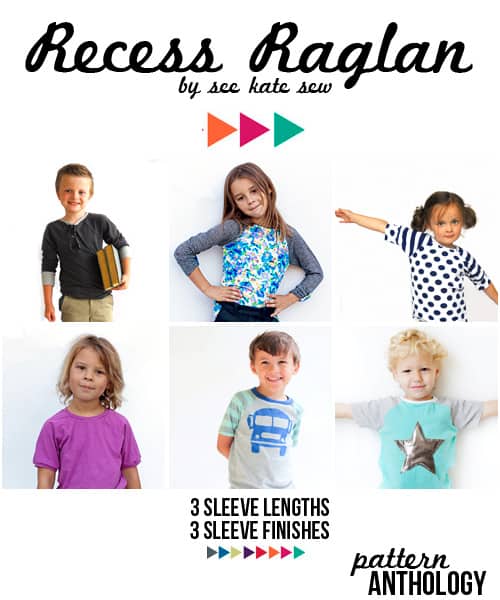 The pants pattern has an adorable angled yoke in the back and also includes shorts and capris! A zipper fly front and real beltloops make this a professional pants pattern!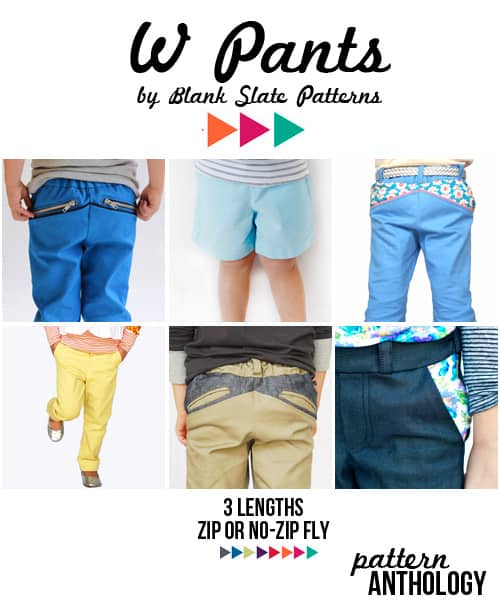 The BBC vest is a shawl collared vest pattern with optional peplum bottom! Button up the front for a formal look!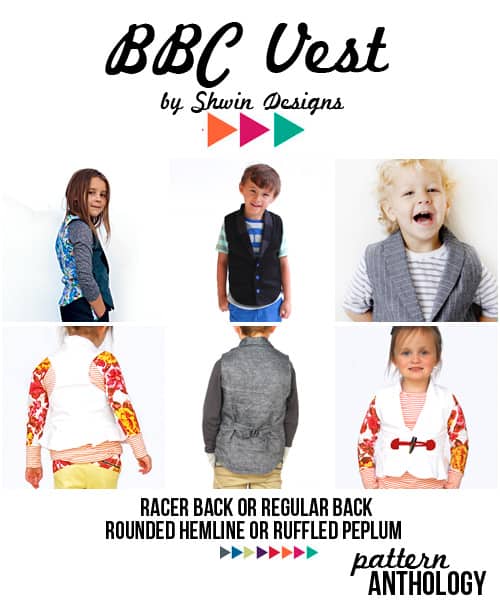 The study hall jacket is a great collegiate style coat with optional hood! This fully lined and professional jacket will keep your kiddo warm all winter long!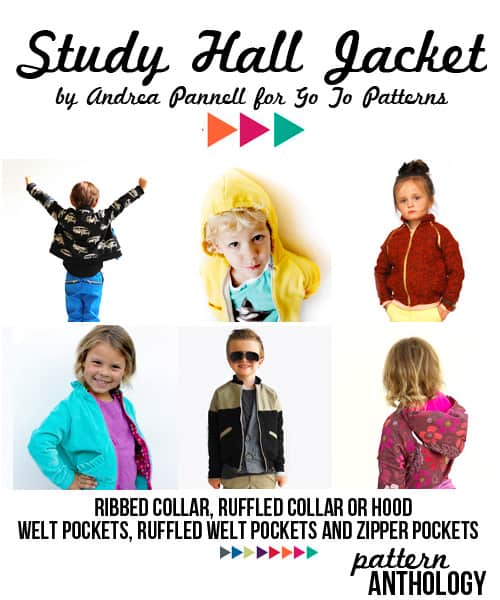 We designed this pattern collection so the pieces would layer well. It's so fun to mix and match them! With this collection in hand, you'll be set for back-to-school!
We are so thrilled to share a few of our favorite supply sources with you throughout the tour! Our sponsors provided fabric, thread and buttons for our bloggers sew up the looks with high quality fabrics! We are proud to announce our sponsors: Girl Charlee Fabrics, Coats and Clark, Organic Cotton Plus and Michael Levine! All of the fabric and notions used on the tour are available from these great brands.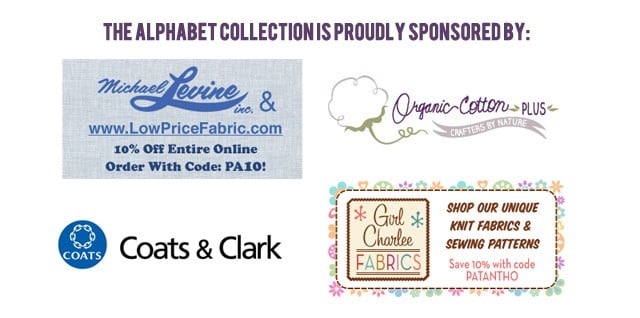 And for the next two weeks, 10 of our favorite sewing bloggers (along with the 4 of us) will be sewing up the entire collection! 14 totally unique looks all from these four patterns. We've seen a few peeks at what they have up their sleeves(get it? hah!) and we are so excited!

girl. Inspired., Shwin & Shwin, Sew a Straight Line, elsie marley, Melly Sews, Happy Together, see kate sew, Elegance & Elephants, I Still Love You, kojo designs, Petit a Petit and Family, The Train to Crazy, Delia Creates and Craftiness is Not Optional
Alphabet is available at patternanthology.com, click the buy now button below to go read more about it!