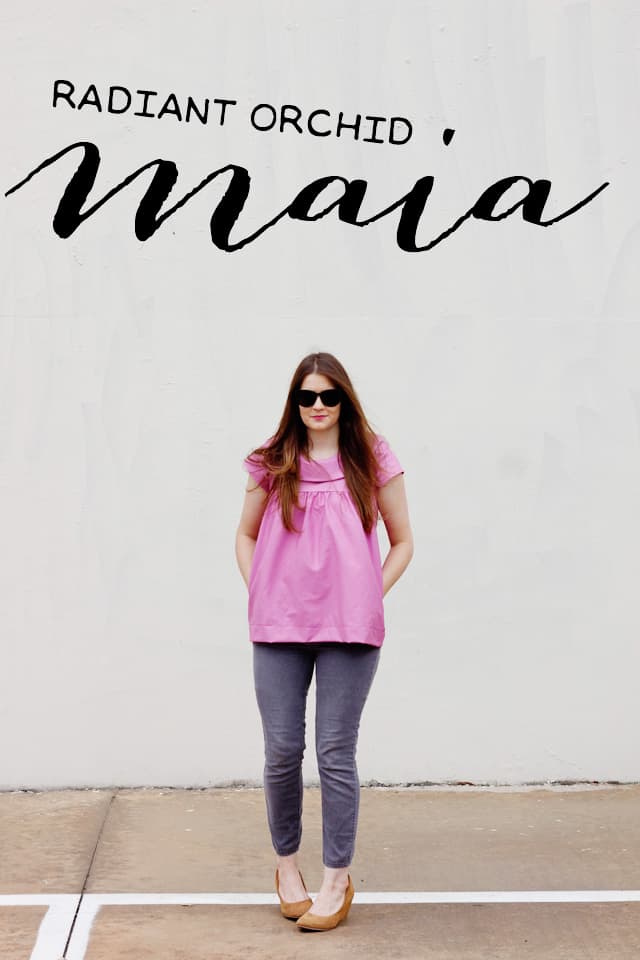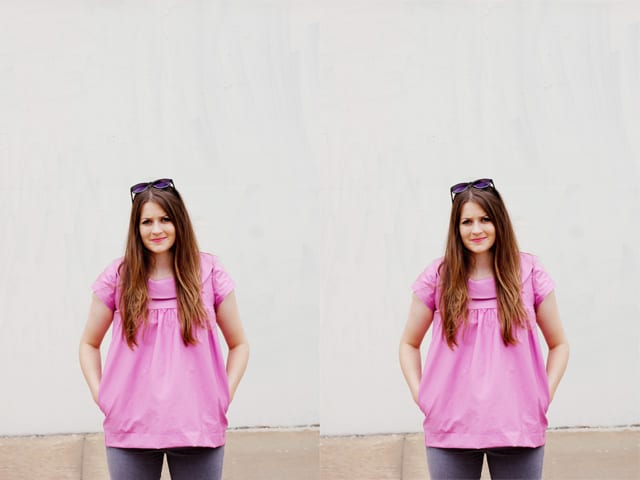 I'm probably unique in liking sturdy fabrics when I'm sewing clothing. I think fashion is all about silhouette and I love fabrics that hold their shape. I fell in love with sewing because I love high fashion, as impractical and over-the-top as it is. That's fashion! I love it and I need that impractical creativity.  This gorgeous fabric is a sturdy radiant orchid twill It's really more of a pant or skirt fabric, but I chose to make a sturdy Maia with it instead.
Knits are so easy to sew and quick to finish, but deep down, I'm a loyal woven lover. (Say that 5 times fast: loyal woven lover. loyal woven lover…) I've thought about this a lot. I like control, I like telling fabric what to do. Of course you can learn a knit and how it drapes and how it stretches, but it will still stretch. They aren't as controllable as wovens and I guess I'm bossy! I'm drawn to wovens first, especially in super pretty colors.
Anyways, I guess what I'm saying is this fabric wasn't the best choice if I was going for practical! I knew it before I cut it, but I had to anyways. BUT it did bring out the true Maia shape! It's still like it and I think it's fun and bright. I want to point out that there are POCKETS in this blouse! They come in handy when chasing two kids around.
I have yet to make the Maia in voile, that is next on my list!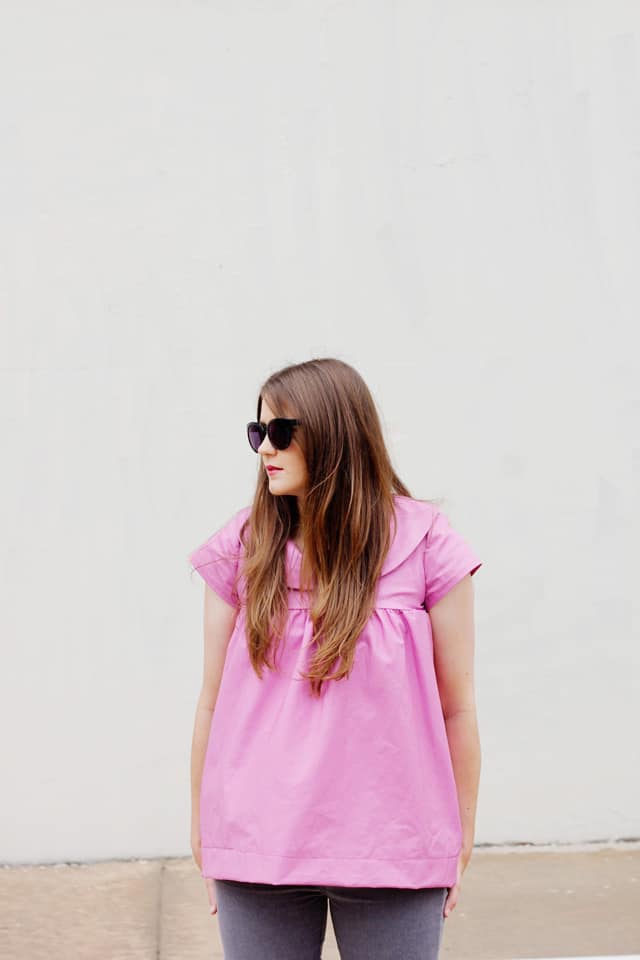 Fabric and Sources //
Maia Top // radiant orchid twill
sunglasses c/o firmoo