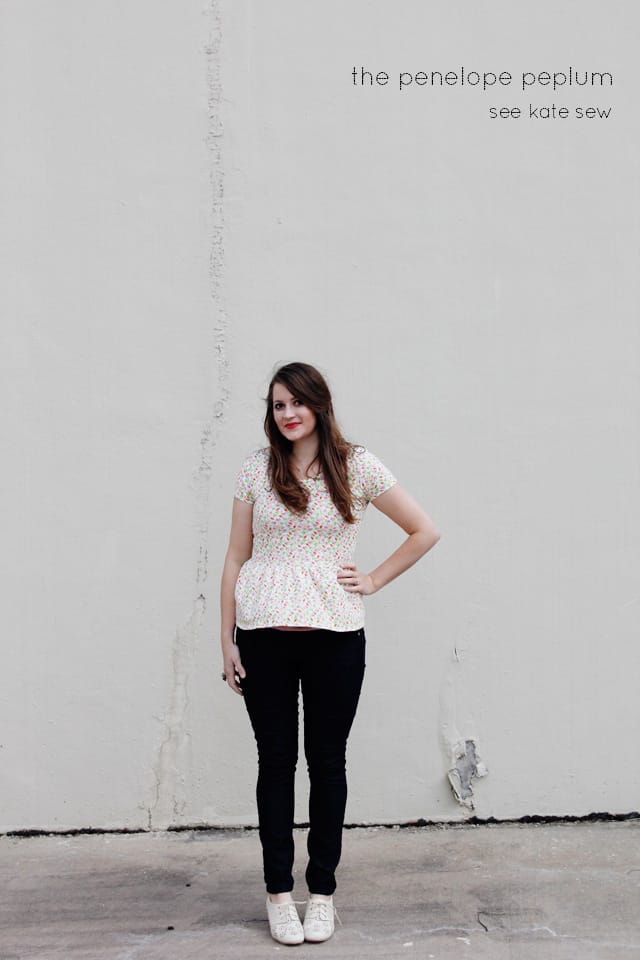 You guuuuyyyss! I've been secretly sewing myself loads and loads of peplum tops and my new PENELOPE PEPLUM pattern is now done! You may have seen a few sneak peeks on instagram, but other than that I have been pretty hush-hush about this. It's so exciting for me because it's my first women's pattern!
I've sorta been avoiding sewing for myself since I had a baby, but I'm finally getting back into it. (Postpartum was WAY different the second time around, so much harder for me! And I'm still out of shape, but whatever.) Anyways, it feels so good to sew for myself again and these tops look great on everyone!
The Penelope Peplum pattern is a sweet knit top in 5 sizes, XS, S, M, L and XL to fit bust measurements 32″ to 44″ (Though some of my testers were larger and it still fit, depends on how stretchy your fabric is!)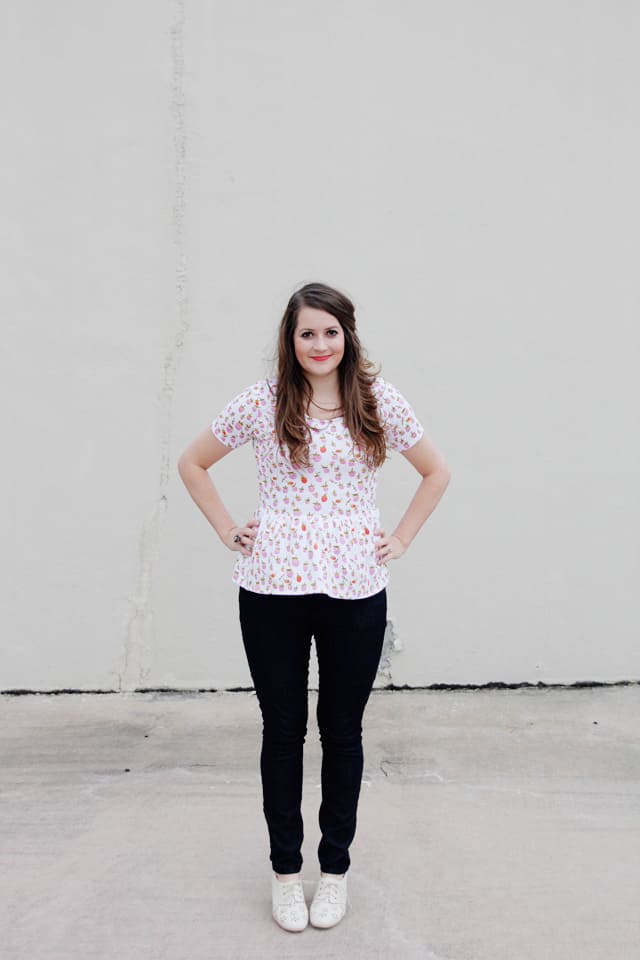 It is a super easy pattern to whip up and so fun to wear. It is flattering for most body types because the cute little peplum hides a common problem area. And there are 3 sleeve lengths to choose from: cap, bicep and half length.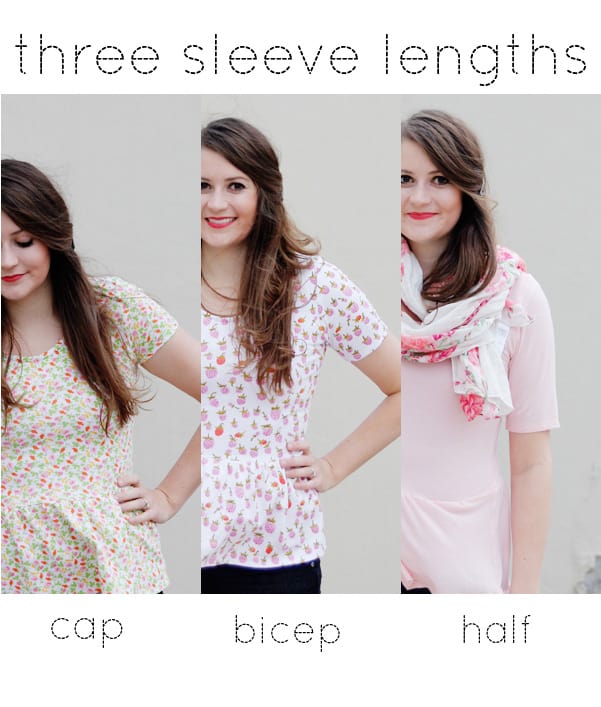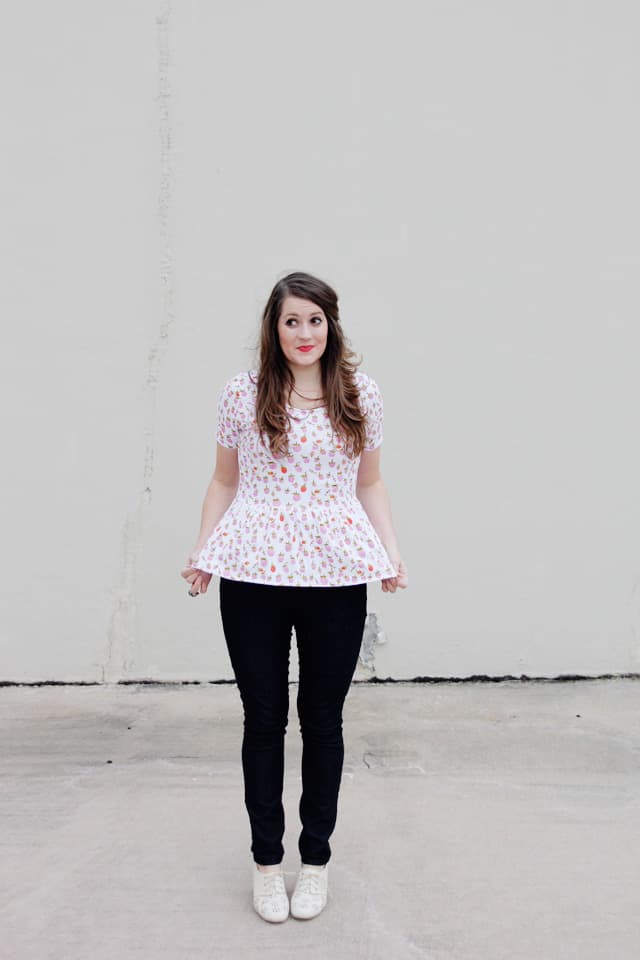 I made these tops in different prints from Heather Ross' Briar Rose Jersey line. I love the strawberries the most but the floral is cute, too!
You can purchase the Penelope Peplum Pattern (say that five times fast!) in my shop and sew one up today! You only need 1 to 1.5 yards of knit!
I have more peplums to show you soon! I can't stop sewing them!
In other news, my three Winter Wonderland patterns are now available individually: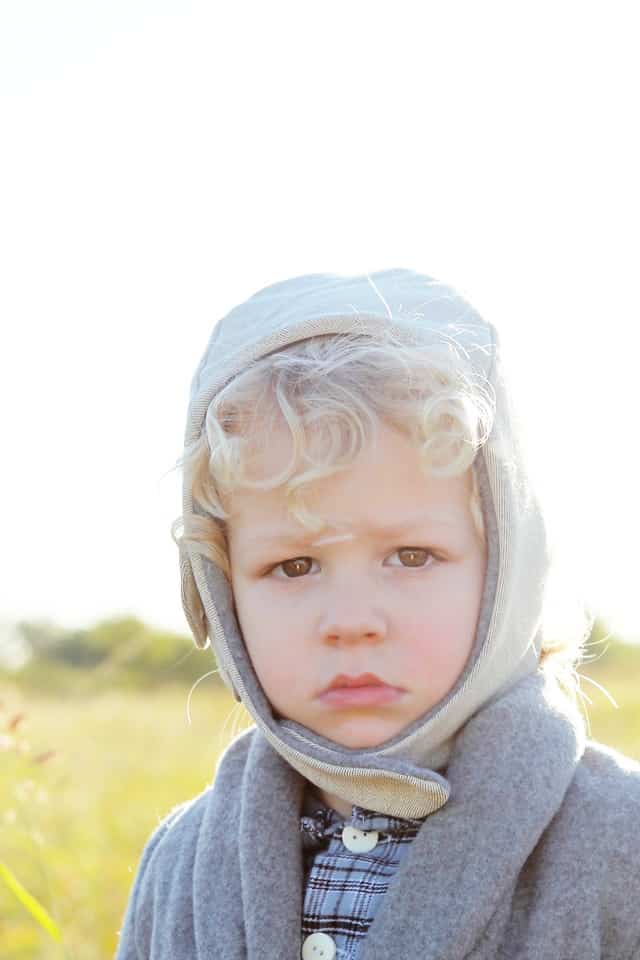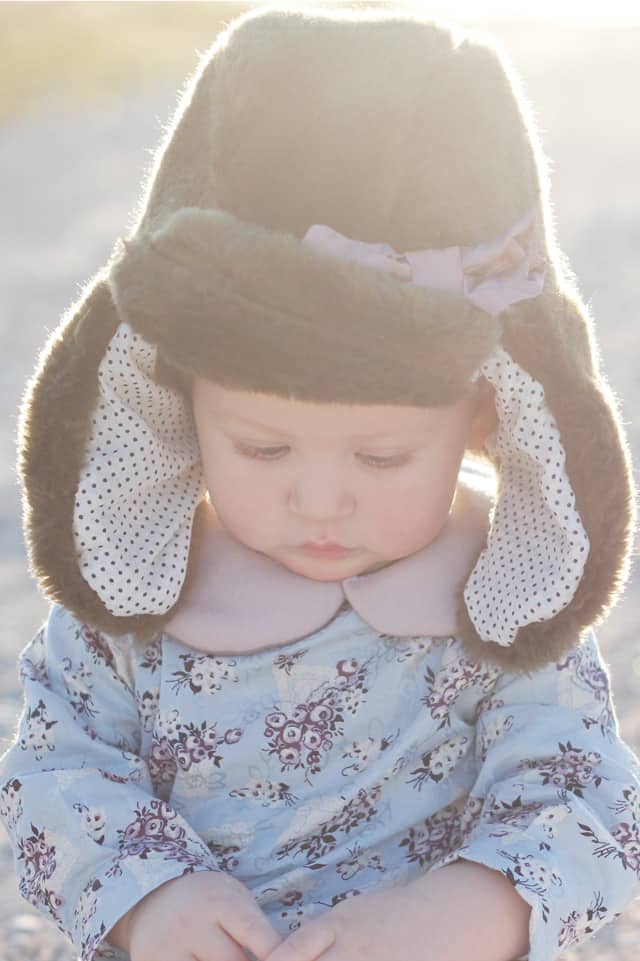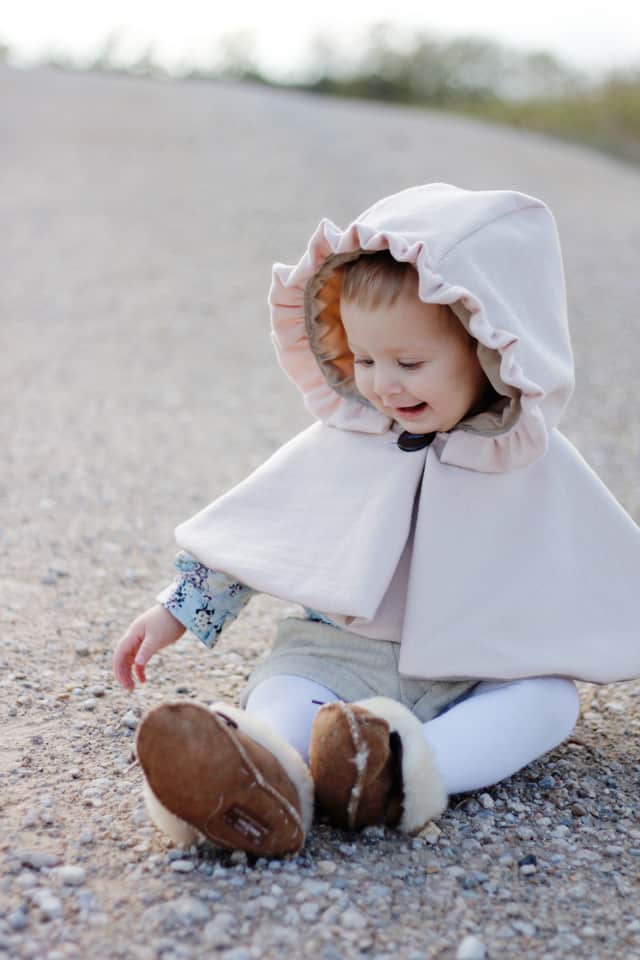 The Cozy Pilot Hat, the Arctic Trapper Hat and the Juliet Capelet!