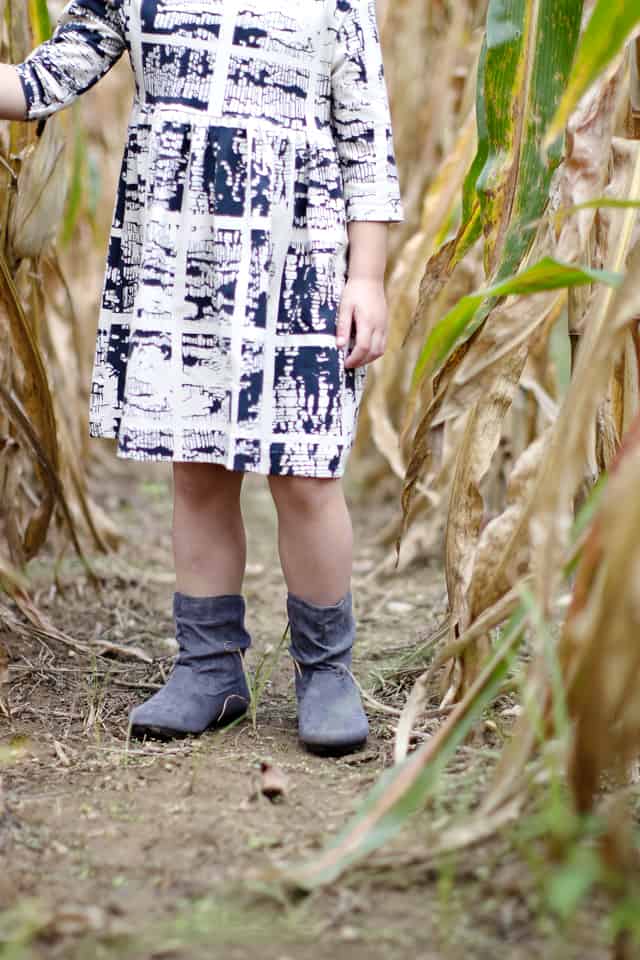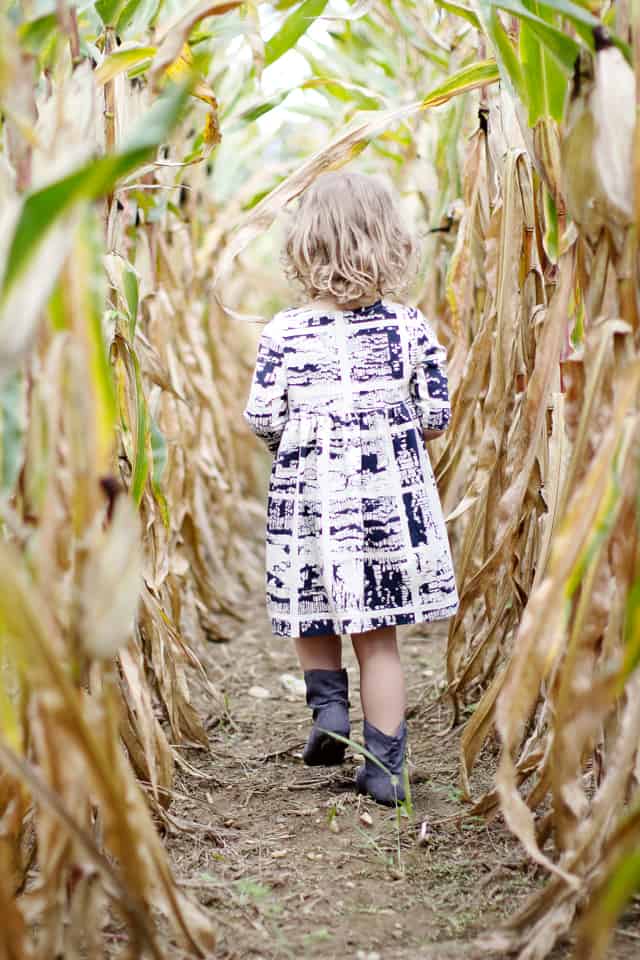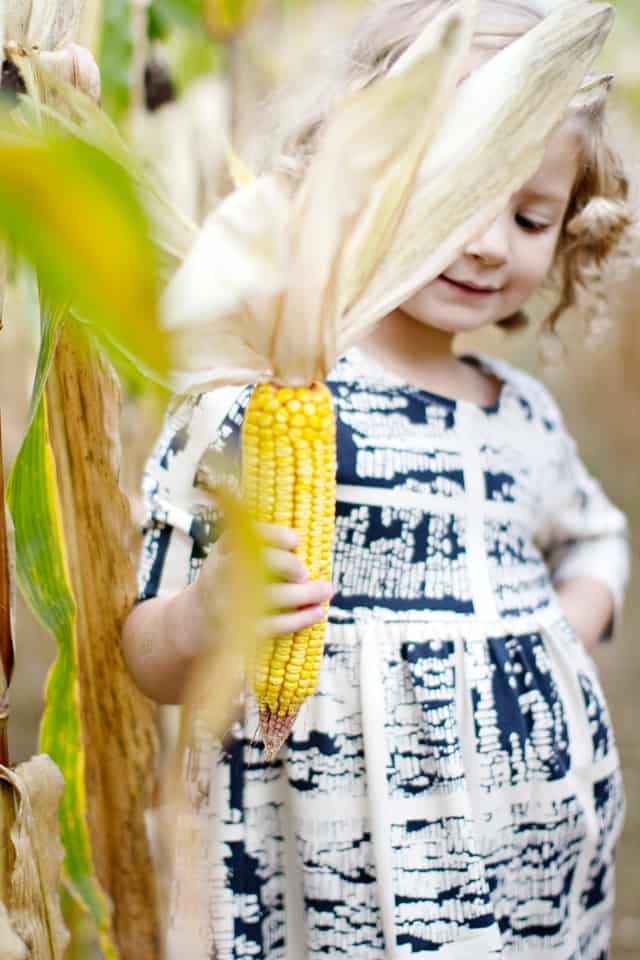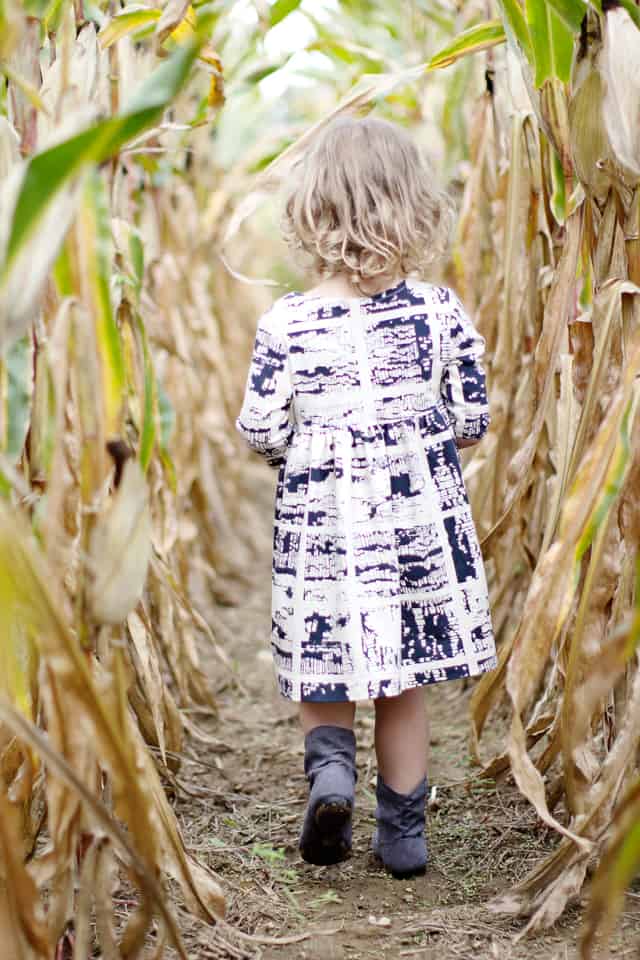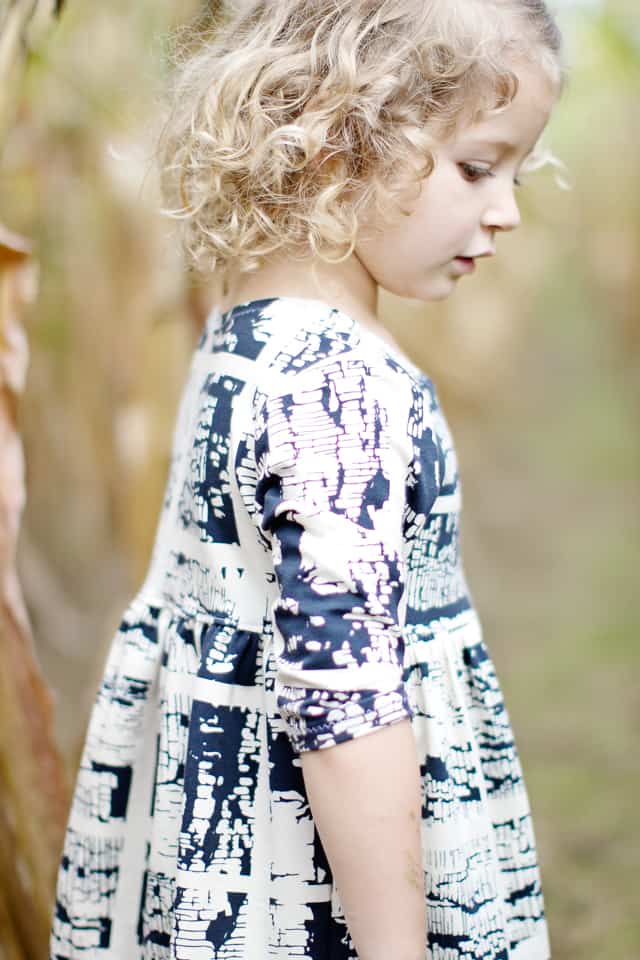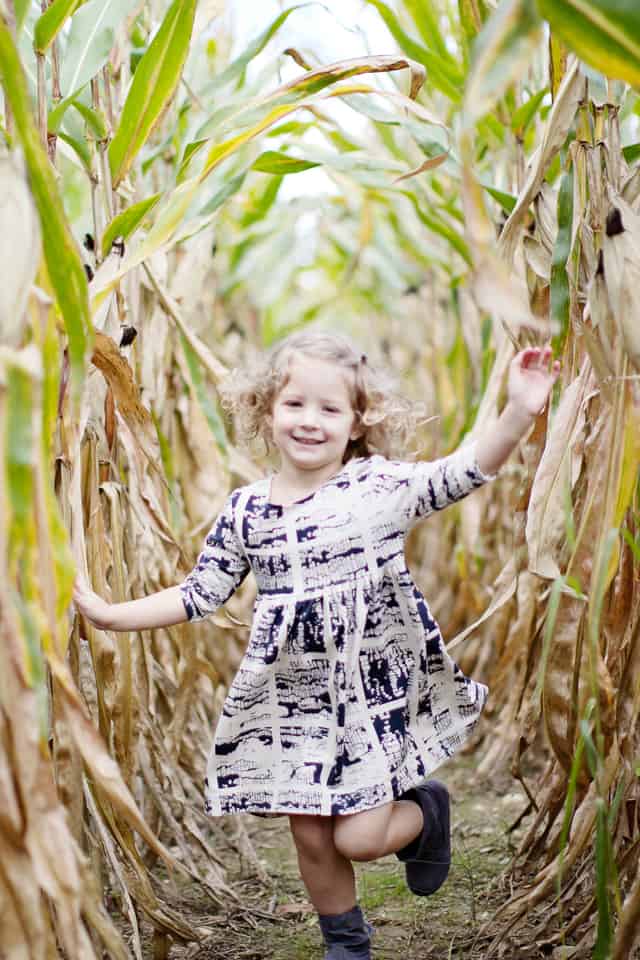 Fall is here! Well, almost! I love fall mostly because of the clothes and cozy fabrics. Today I'm on the Observer Fabrics tour, which is a line from Art Gallery by April Rhodes! I think the whole line screams fall with cozy and warm colors and designs. I chose 2 knits to make a pair of Pippa Peplum dresses. I actually hacked it a tiny bit and you can see what I did below.
These above-the-knee dresses work perfectly with leggings and boots! The colors of the fabrics are fun to layer! I love how these fabrics are so pretty you don't really need to make an elaborate pattern to come up with something unique and adorable! They just kinda stand on their own!
We had fun exploring corn fields for this photoshoot.
The Pippa Peplum with the add-on pack is my favorite everyday play dress pattern. It's so easy to sew and these dresses have gotten so much use in our house! It's also my favorite pattern to hack, since it's a wardrobe staple. Here's how to hack the peplum to make this shorter dress:
Just take 2-3 inches off the bodice bottom and then use a thick hem at the bottom so the dress hits right above the knee. It changes the look of the Pippa Peplum just a little bit so it's more of a baby doll dress!
Find the rest of the Observer Fabrics tour here and more Pippa Peplum hacks HERE (fringe dress) and HERE (ballet back)!