DIY girls dresses never get old and this is one of my favorite patterns! The Emma Dress is adorable because you can use your favorite quilting cotton and the flow is just too cute! The Emma Pattern coordinates with the Rachel for women if you want to do a matchy thing! I also love to make these in knit without the back zipper.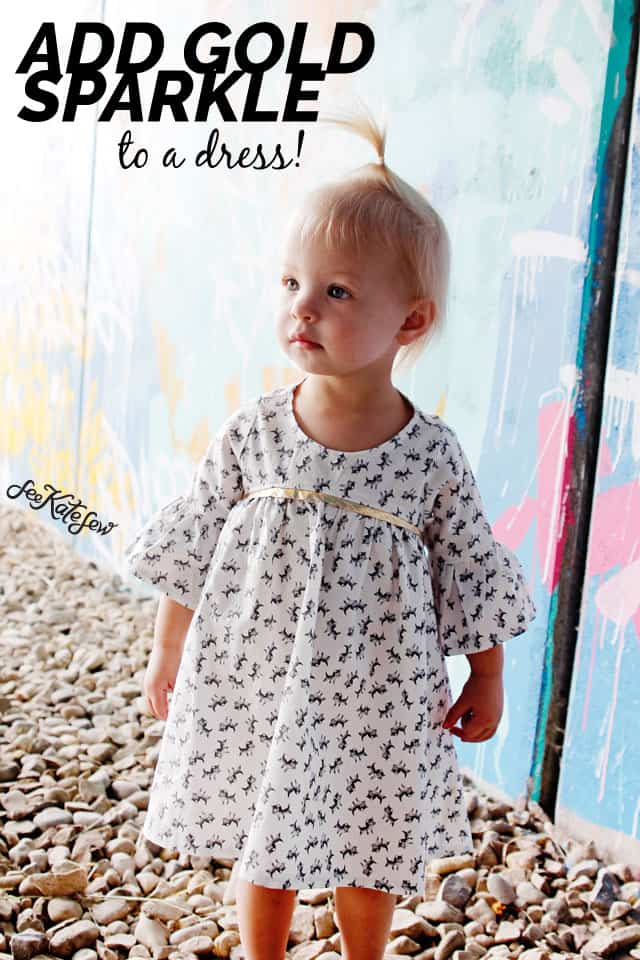 I'm participating in the Riley Blake fabric tour for Petite Treat – a new line from Lindsay Wilkes of the Cottage Mama. Lindsay is one of my favorite sewing friends and her fabrics are always cute and fun. I love this vintage kitten print from the new line and used it to make matching dresses for my girls. They can never have enough cat clothes and I love this print because the cats are a small scale and have a vintage feel – they're adorable! I chose the cream/grey print so it would be a nice neutral dress that we could pair with anything.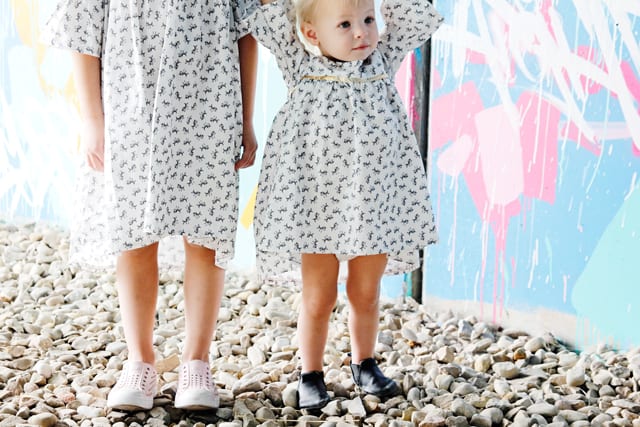 We were in Park City Utah for a wedding and I brought these dresses along because I knew there would be some neat photography spots. I was planning to take the photos in nature, but this graffitied tunnel was too cool to pass up! I love the colors and how they provided a perfect contrast to these little grey dresses! I think grey is such an underused color in fabric design, and especially girls wear, so I was excited to see it in this cat print. I love them but more importantly the girls LOVE them!
This dress is the Emma pattern as written with a tiny little add-on – the gold bias tape at the yoke! It was so easy to add and the girls LOVE the extra gold!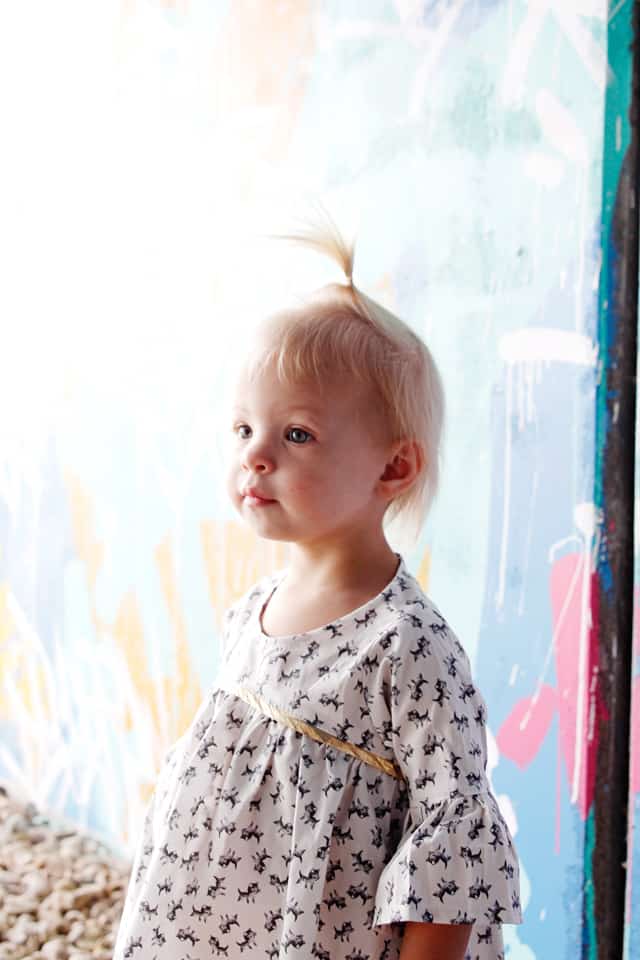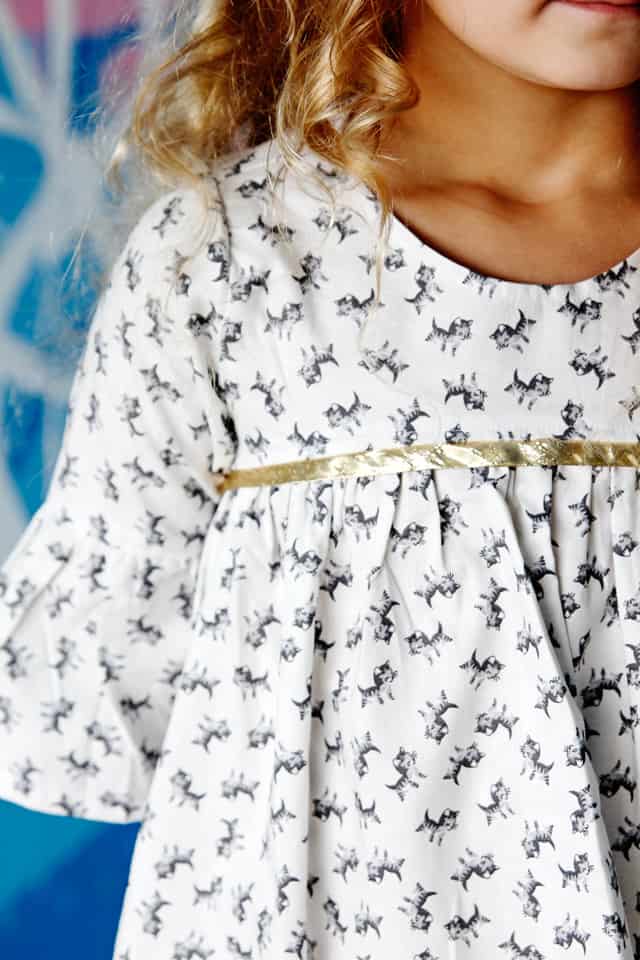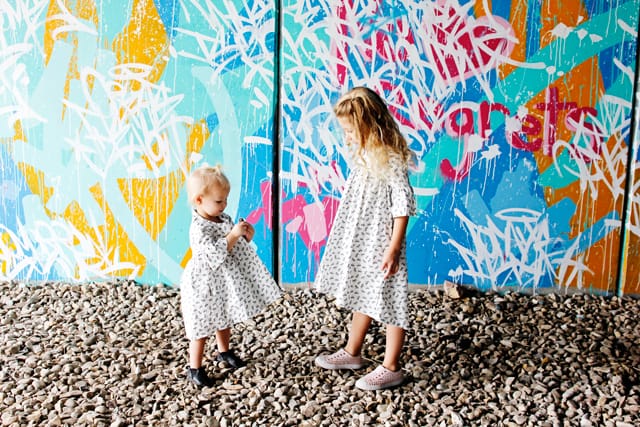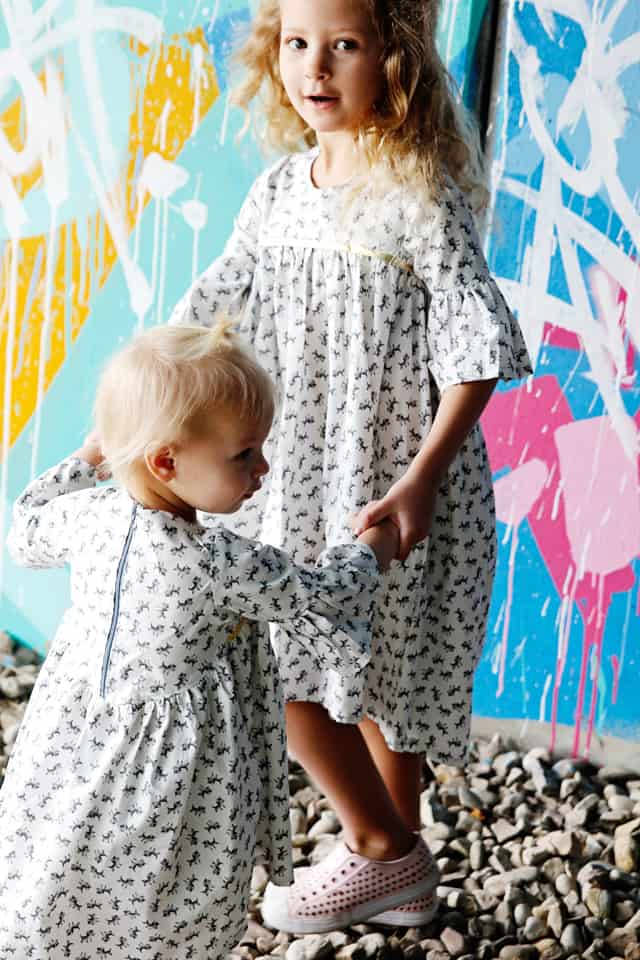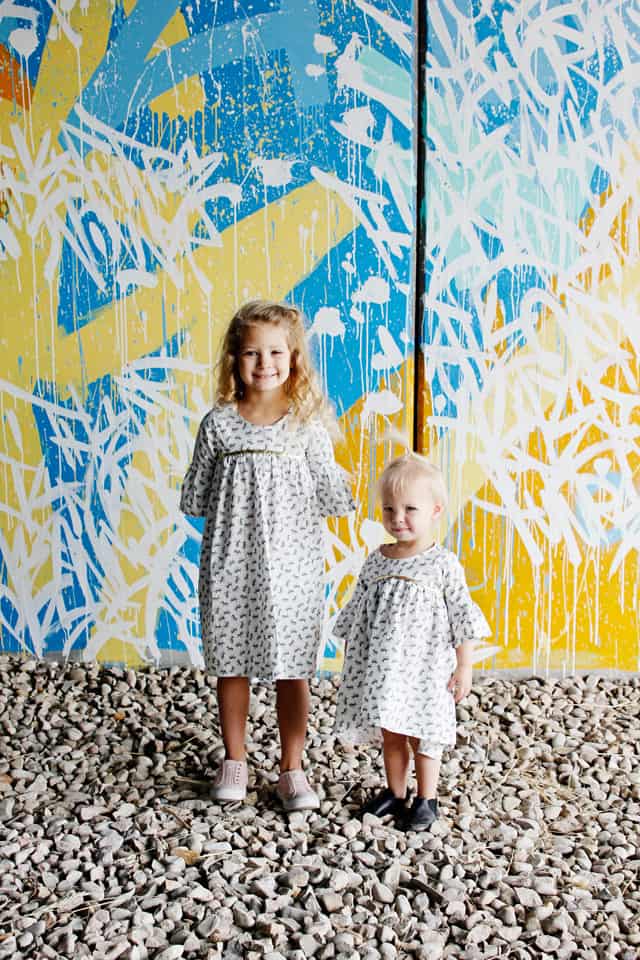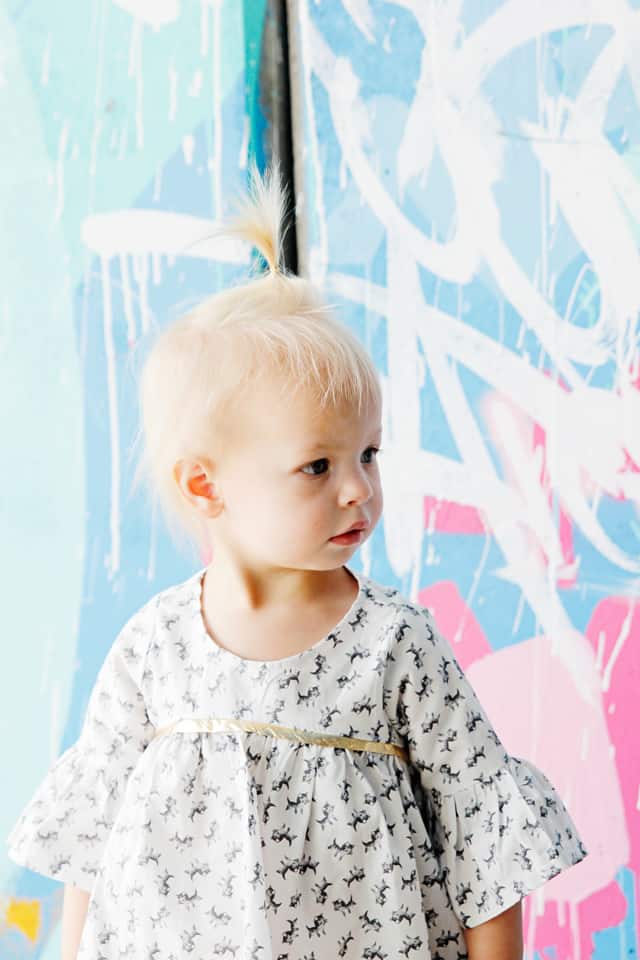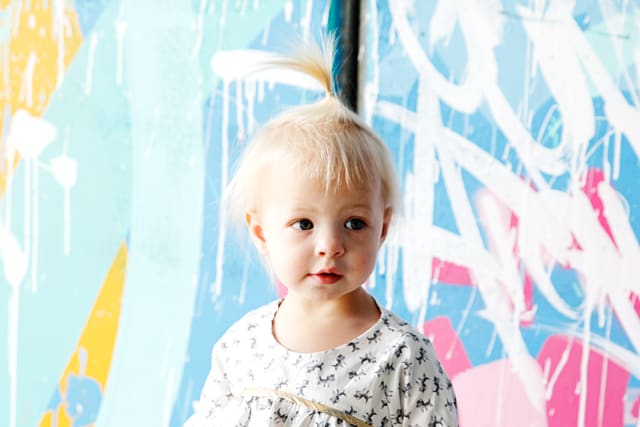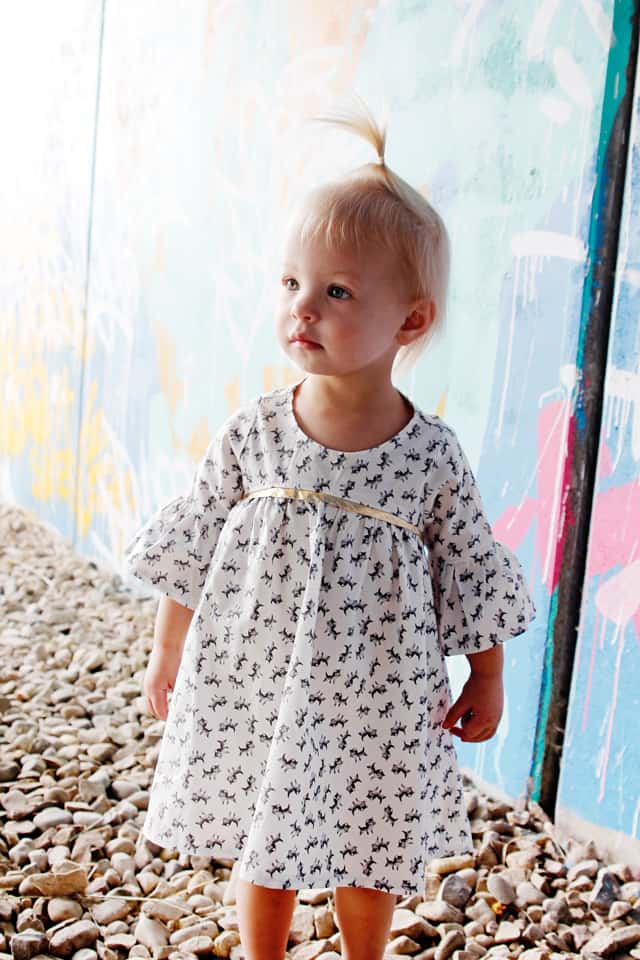 Materials//
InSTUCTIONS//
To add bias tape to the yoke, lay the yoke piece out before starting assembly.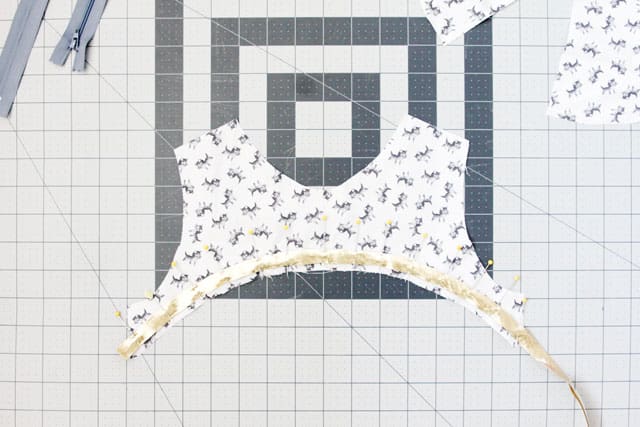 Pin the bias tape to the yoke, about 1/8″ from the raw edge.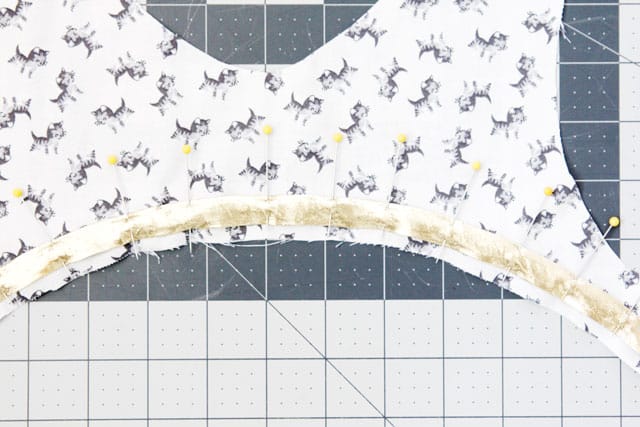 Baste it to the yoke.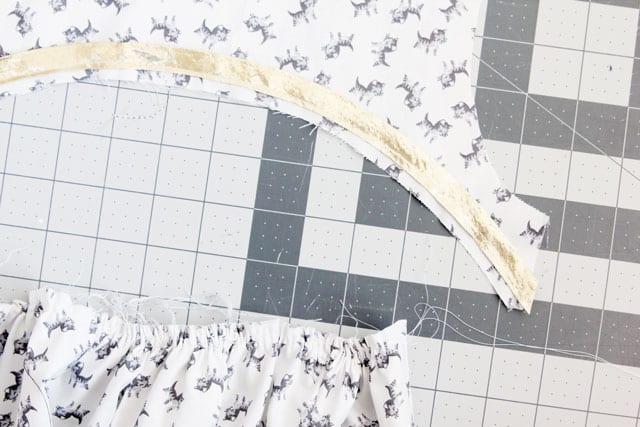 Then assemble the dress as directed! The gold will pop out and give the dress a fun focal point!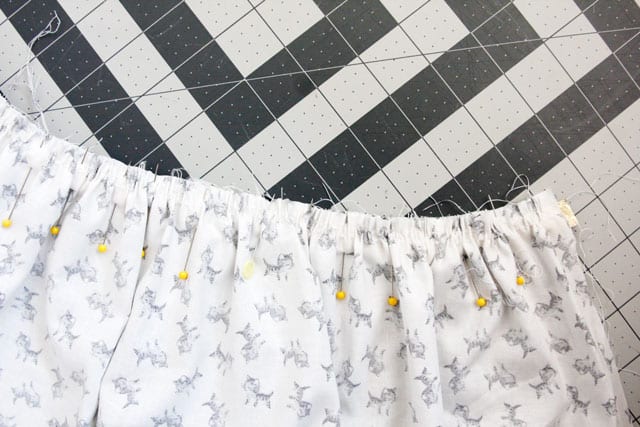 You can add this little pop of sparkle to any pattern with a yoke!