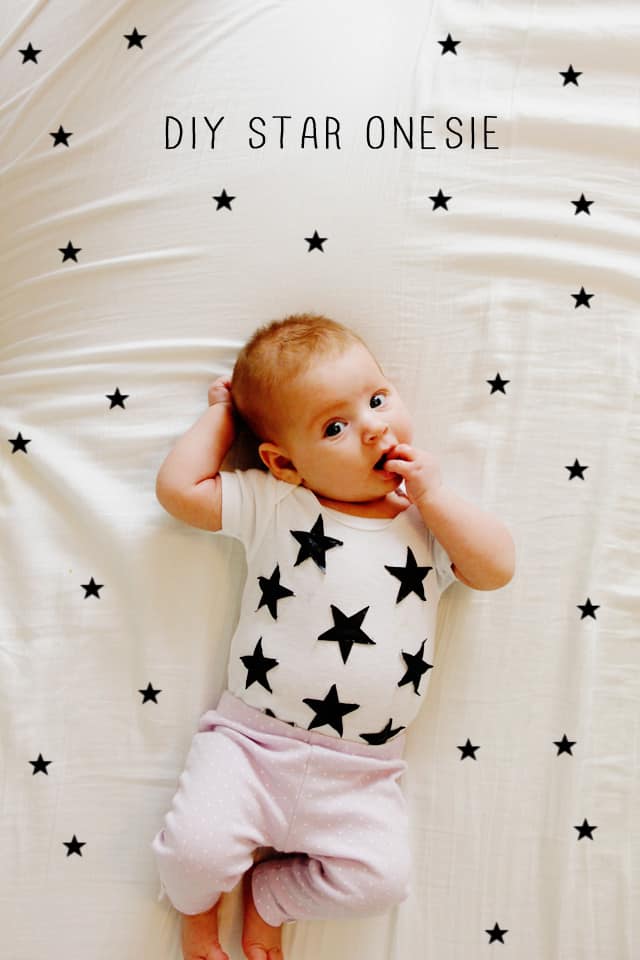 Refashioning onesies never gets old! I love onesies because they are the one pieces of clothing that is totally baby only. Anyways, I have a few of these "Calvin Klein" onesies. I don't love the wording on it, so I covered the onesie with a pleather star pattern that covered up the text. I did this way back in November(?) and now in March it finally fits Lena. Had to wait for a cute model to get here to post it.
It's really easy to make this star onesie. I used my AccuQuilt GO! Baby fabric cutter


and star cutting die to cut the stars from pleather. I used the smallest star, 2″ from side to side. You could also cut them by hand, but the fabric cutter can be thanked for the crisp edges. Then I pinned them on in a pattern I liked, making sure to cover up the "Calvin Klein" wording first.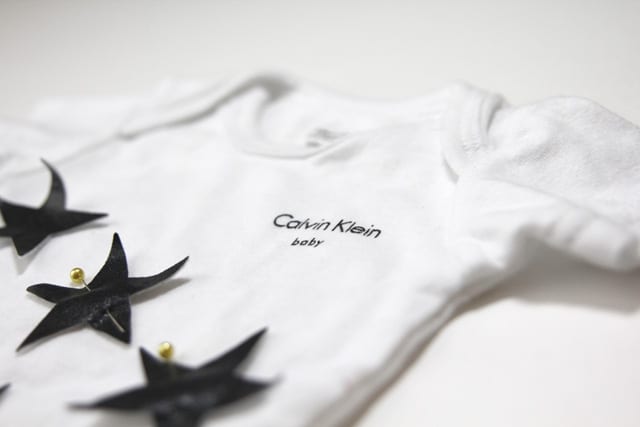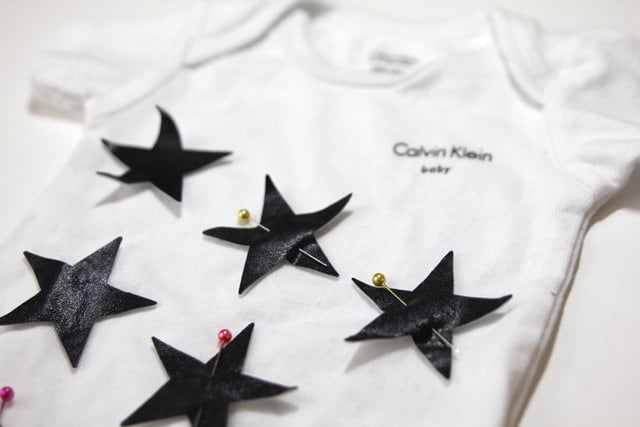 Just for fun I cut out a larger star and stuck it on the bum.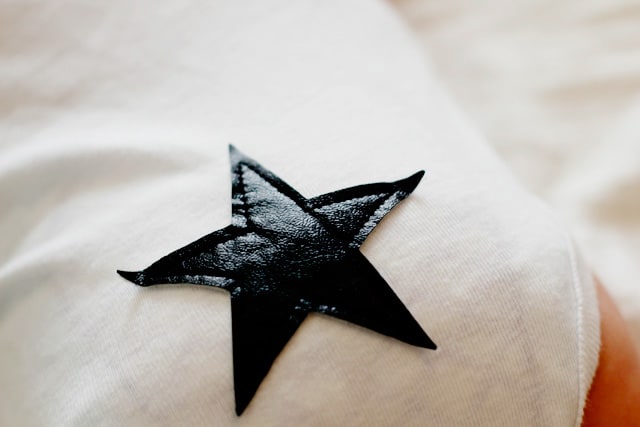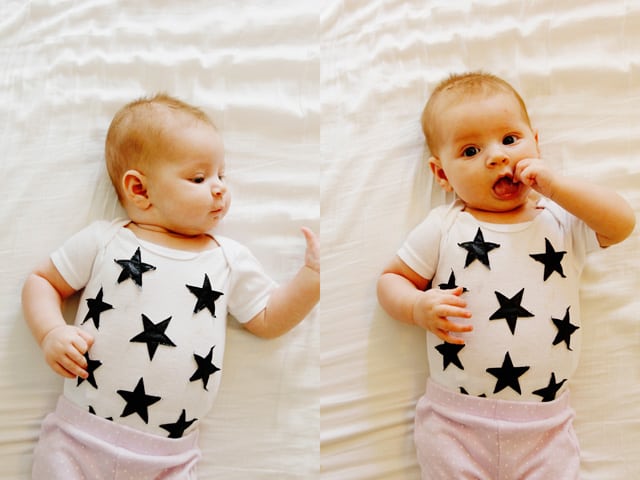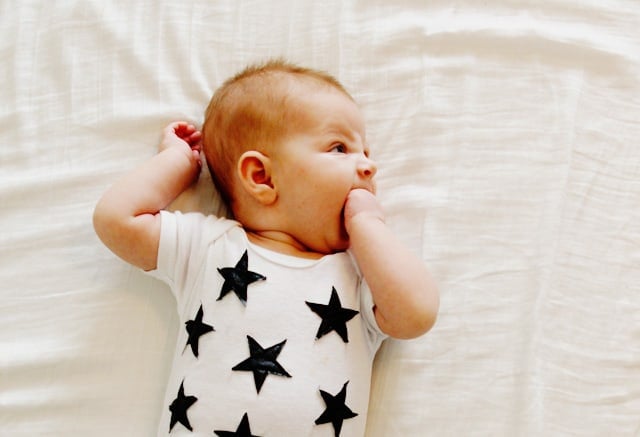 Oh this girl, she has stolen our hearts. Can you believe she's already teething?  Hence, the "let's see if I can get this whole fist in my mouth" shot. My kids are early teethers, ugh. We've been snuggling a little extra the last few days, come through already teeth!