If you are wondering where the ruffles in my new header came from, it's my luscious new duvet cover!


I've been wanting to make a ruffly duvet cover for a while. I may have based this whole event around motivation for me to actually do it. I've had the fabric for months! You can find similar things at urban or anthro, for a price. But…after making it, I say those prices are pretty fair.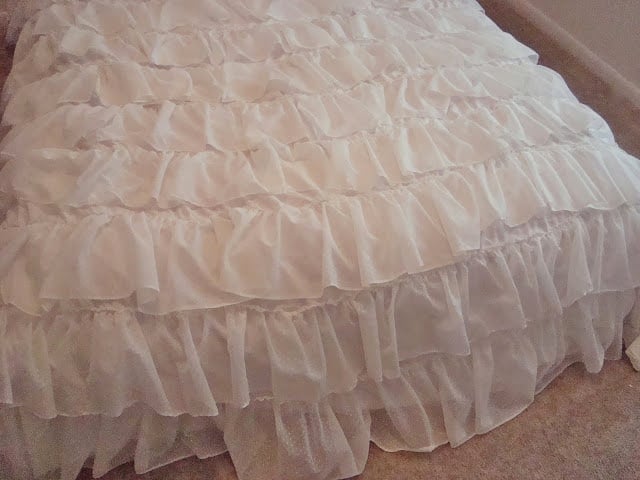 We're going for an all-white color scheme in the master bedroom. Because I think all white is gorgeous and there is no better place for it than the master bedroom. After making my shower curtain, I envisioned the same thing for bedding, except not made from vinyl. I told the husband about it and even he got excited. (Which I take as free reign to buy fabric, of course.)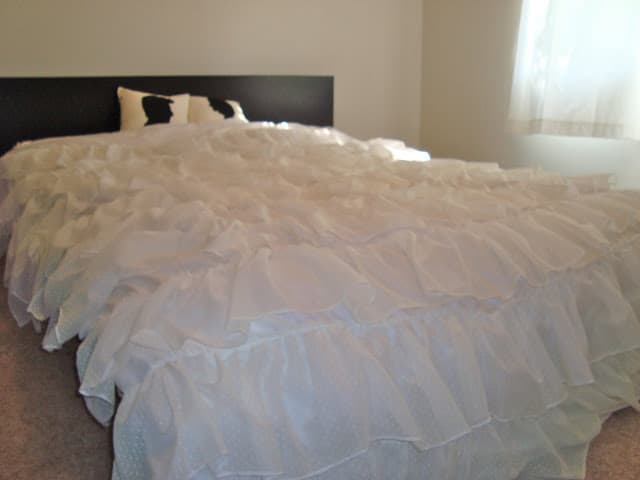 Tutorial for the pillows found here.


This is an easy and cheap project, but takes a while. I had all my materials for weeks before diving in and assembling it in one night. (One long and ruffly night!) I used my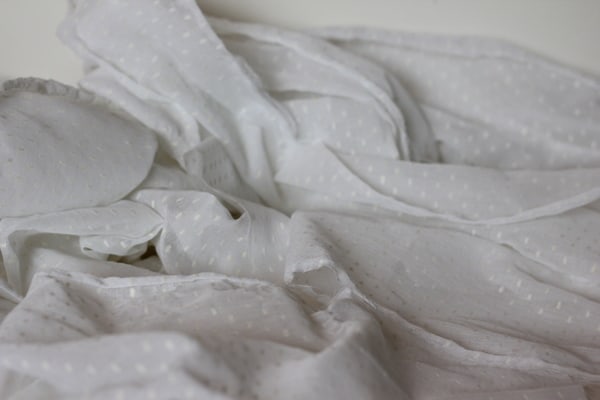 Then I serged around the bottom and side edges and gathered the tops with my ruffler foot. It was set on the deepest pleat (8) at every 6 stitches.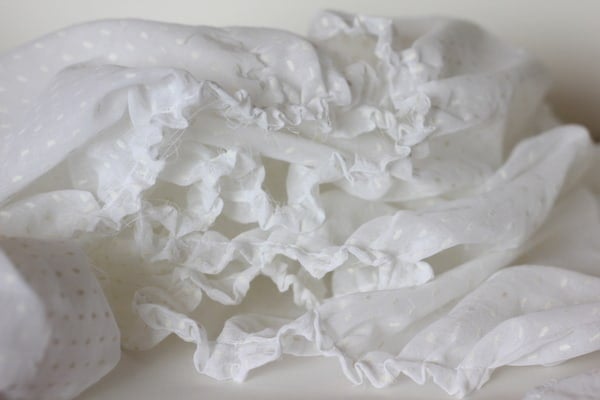 Each strip made me two ruffles for my queen size flat sheet. I pinned them all onto my sheet, which was laid out on my bed, and then stitched them all on. This is what it looked like pinned: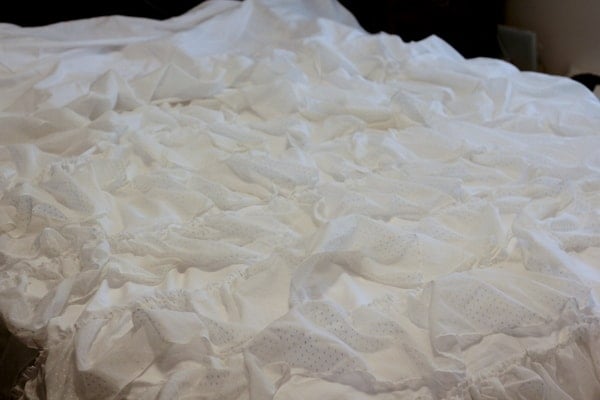 I would have used more yardage if I had known what I was doing. 8 yards was just about right, but it would have been nice to have a little more overlap in my ruffles and some extra. I was hoping to make a blouse out of my voile. Darn.


Once the top sheet was all sewn up, I took out all the pins and double checked. Then I stacked my second sheet on top of the first, with right sides together. Be sure that the edges of your ruffles don't get caught in your line of stitching. We want flowing ruffles!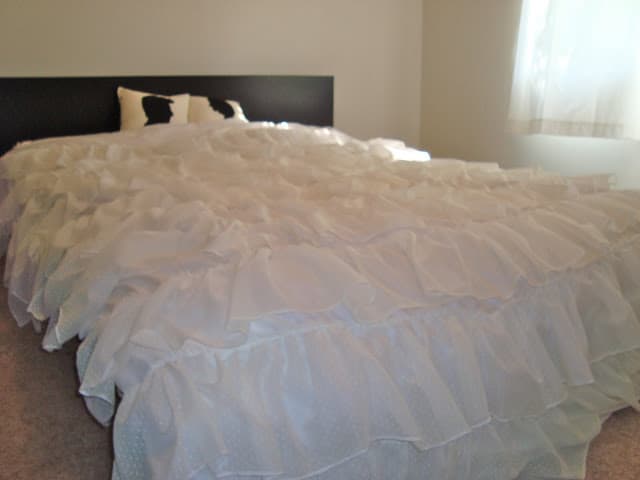 (
How about that wall decor, eh?
 )
I sewed the corners together at the bottom and backstitched, but then left quite a gaping hole so I could shove my comforter in there. I used 4 velcro strips about 1 1/2″ long to close the bottom. The ruffle covers the velcro and the bottom, so it looks nice.


And there you have it. An all white ruffled duvet cover for all white bedroom in progress.


What's missing from this picture? Wall art and pillows! We'll scratch at least one of those off later in the event.


Recognize that bedframe? It's from ikea. And sorta low to the ground, I don't think I'd recommend it. I'm trying to decide if it needs to be white, too, or if it should stay black. Is there a such thing as too much white? 


Don't forget to show me your ruffles in the flickr group!


Tomorrow: guest post from Lorajean! What a treat!