Today's guest is Jenny from The Southern Institute! Jenny is super nice and has a blog full of fun tutorials and recipes. I love this tiny bunting tutorial and this cute boo boo bunny! Jenny just released an ebook (that I'm quoted in!!) about having a natural birth in a hospital! 

Hi everyone!  I was so excited when Kate asked me to be a part of this series, I immediately agreed to contribute.  Then I thought, "What in the world will I share?"  It seems that ruffles are everywhere!  I didn't know if I could come up with something completely new and original, so I decided to give you an old favorite ruffle project that could be used three different ways!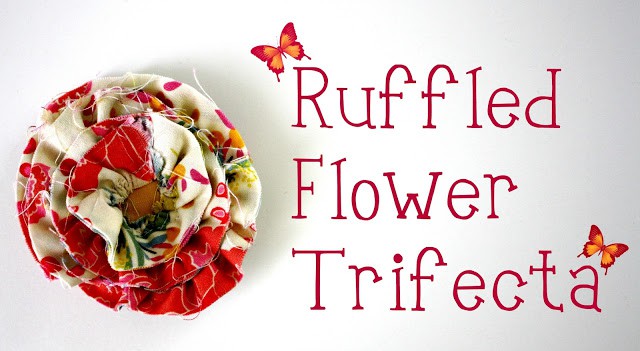 You will need:
two strips of fabric, 28″x1″

four fabric circles, 2 1/2″ in diameter

one fabric rectangle, 1 1/4″ x 2 1/2″

coordinating thread
1.
Take your two 28″x 1″ strips of fabric and put them wrong sides together.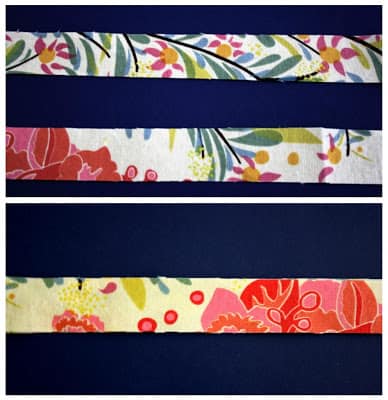 2.
Sew down one long side of the strips, first at about 1/4″ then right along the edge.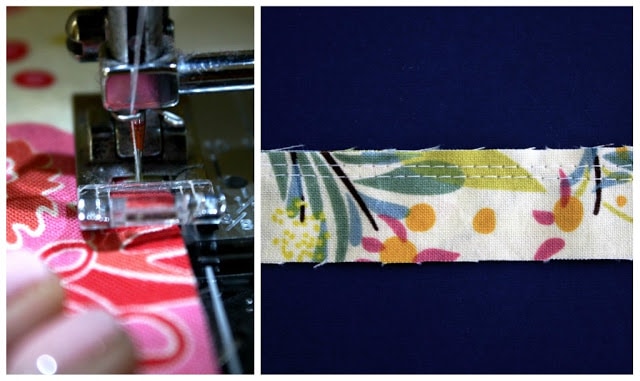 3.
 Gently pull one of the threads on one side of the strip to gather the fabric into a ruffle.  Make the ruffle pretty tight so that you can coil it in the next step.  Set the ruffle to the side.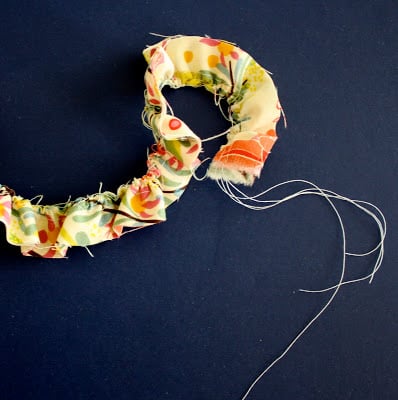 4.
Take two of the fabric circles and place them wrong sides together, then sew around the circle.

5. Take your ruffle and pin it once around the circle, starting with the outside edge.  Stop pinning when you get back to the start.  Start to sew the ruffle around the edge of the circle.  When you complete the circle continue to sew the ruffle along the inside of the first circle, coiling towards the center.  Continue to sew towards the middle until just a little bit of the base circle is left showing.  Back stitch to complete.  Set the flower aside.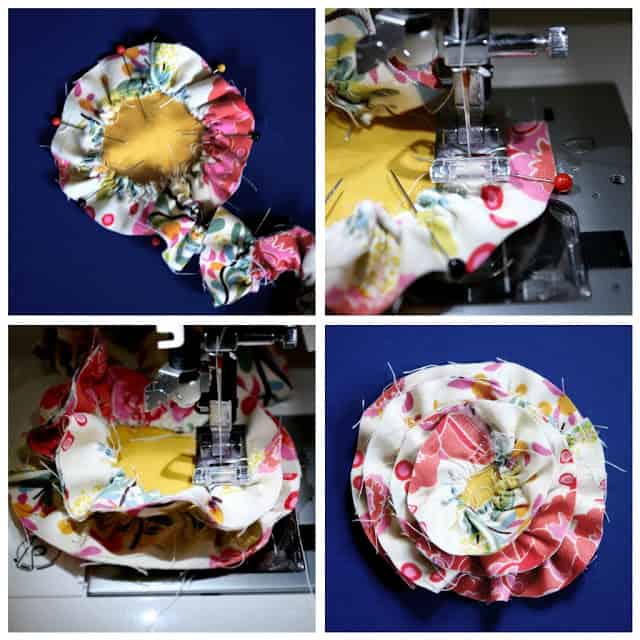 6. Now take the two circles that are remaining and sew them together, just like the first two.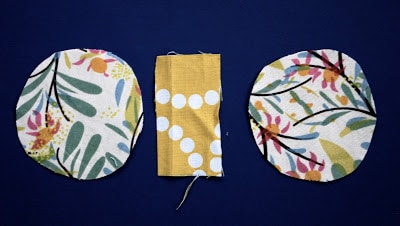 7. 
Lay the rectangle right side down about 2/3 to the right of the circle and sew down the left long side.  Fold the right edge over, tuck under the edge about 1/4″, then sew it down as well.  (You can edge stitch along the left side too, just to make it look even). You've made a little casing which will allow you to use the flower a couple different ways.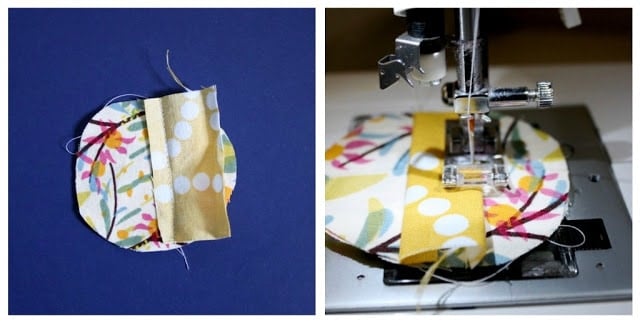 8. Use a hot glue gun to attach this circle to the back of the ruffled flower.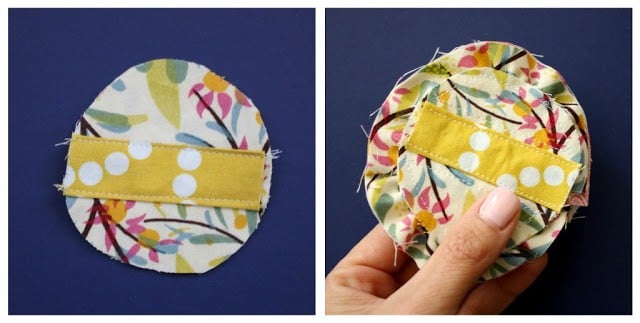 Now it's time to have some fun!  
You can use your ruffled flower three different ways…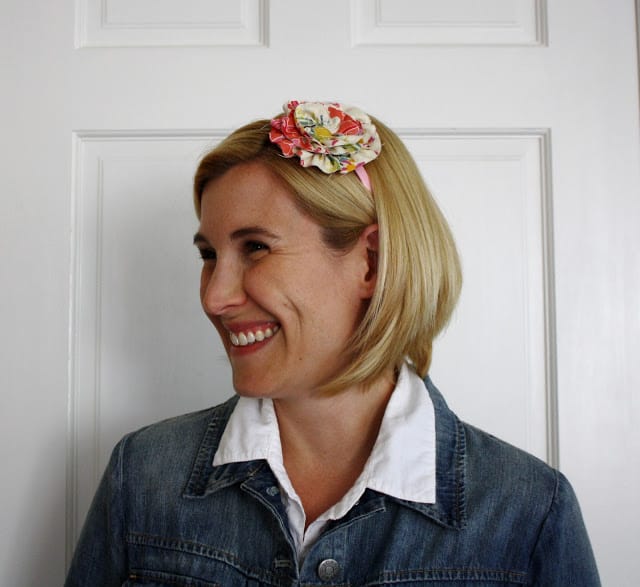 2. A necklace (just thread a chain through the casing).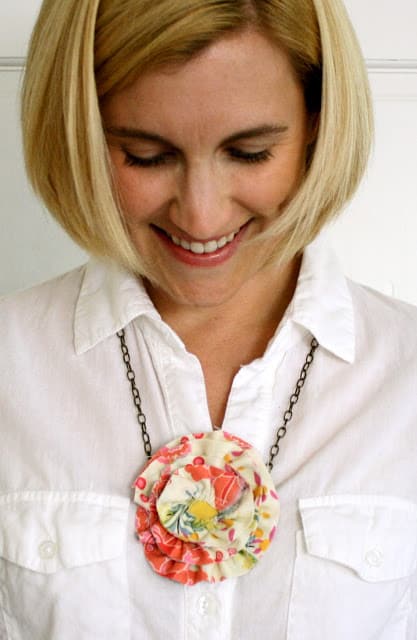 3.  A pin (attach it from the back with a safety pin).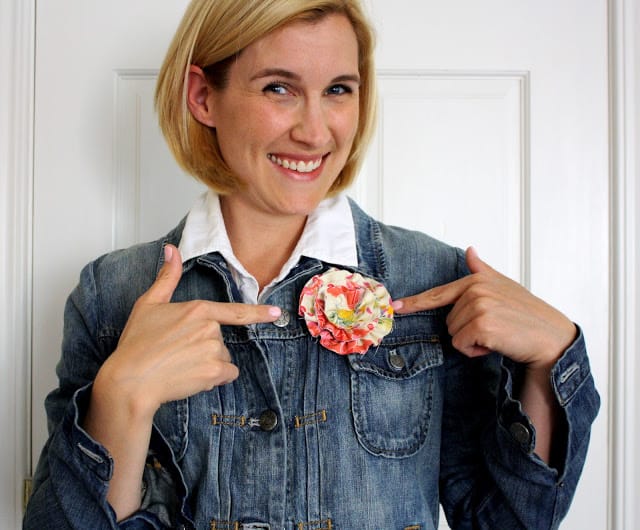 Three accessories with just one simple project.  You don't have to buy any fabric either… just put those scraps to good use!  You can make your flower all one color or have some fun and mix up the fabrics, like I did.  Make it bigger, if you want too… no rules here, ladies, just have fun!
Thank you so much for having me, Kate!  This series has been so inspiring!  
Thanks Jenny!! I can never have enough fabric flowers! Also check out Jenny's Easy Ruffles Technique and cute Tank Dress. You can also follow Jenny on Facebook, Twitter, Pinterest and  Instagram!