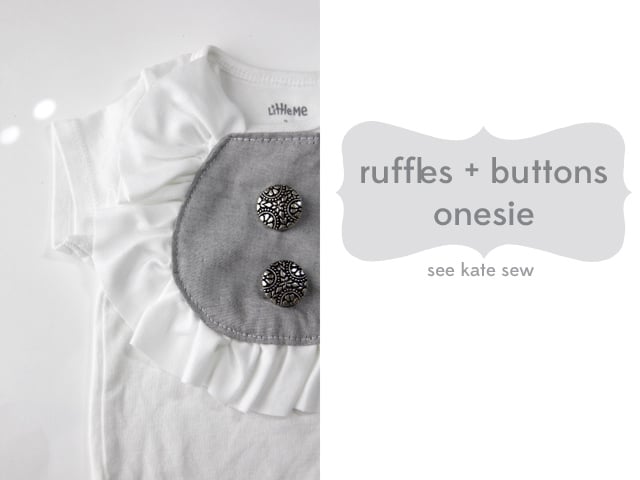 I've been going through our baby boy clothes recently, pulling things that will work for the baby girl, and changing a few of Cohen's old onesies into girly ones. After sorting though all the boy clothes I took some of the very "boy" pieces and refashioned them into girl pieces. I only did this to a few things that I didn't LOVE to begin with.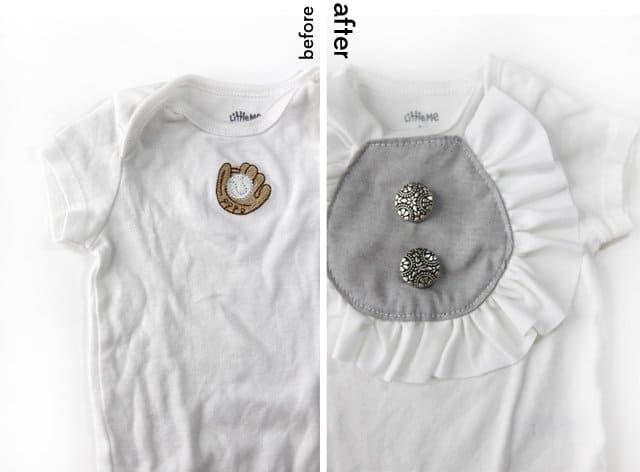 I can't ruffle all the boy clothes, just in case of future boys, you know! But t
his baseball applique onesie came in a set of three and Cohen barely wore them and I don't LOVE them so they aren't sentimental at all. 
The baseball glove is not removable. It's embroidered into the onesie, so I knew I had to cover it up. Ruffle and button yoke to the rescue! You can do this on a onesie (or shirt even) that has something you want to cover up(stains??), or do it on a blank onesie.
Materials:
*onesie
*2 buttons
*scrap of cotton
*strip of knit 2″ by 30″
*printable pattern piece

Print out the pattern piece and pin it to two layers of scrap fabric.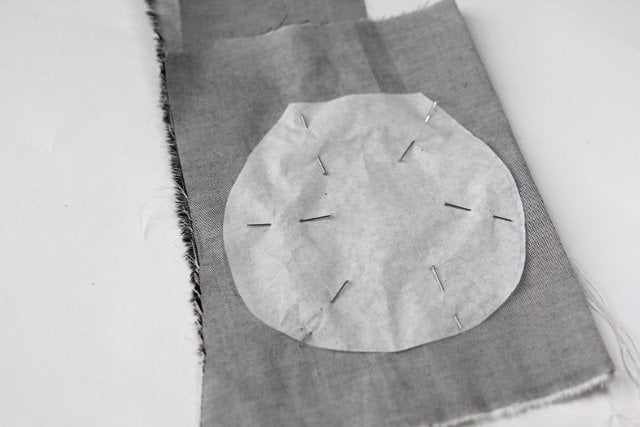 Cut it out, adding a 1/4″ seam allowance all the way around.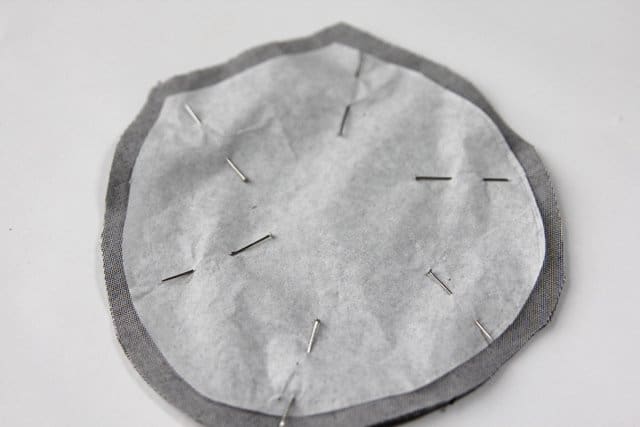 Sew both pieces together at 1/4″, leaving an opening at the top. Trim and clip the seam allowance. I used pinking shears.
 Turn right side out and tuck in the top opening 1/4″.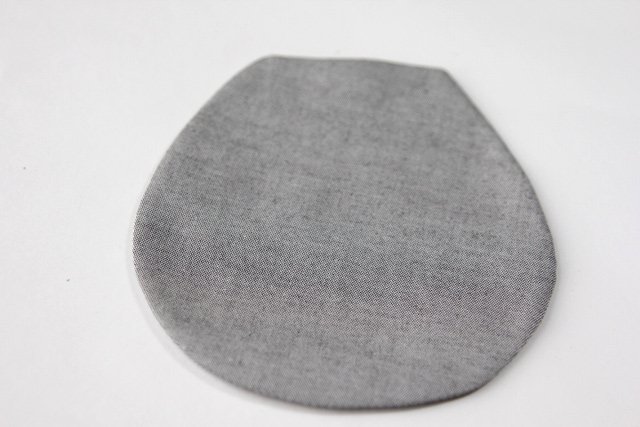 Gather your knit fabric along one edge.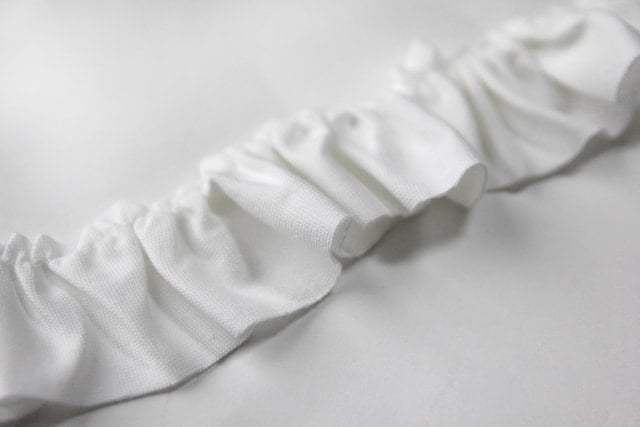 Pin the ruffle to the yoke all the way around.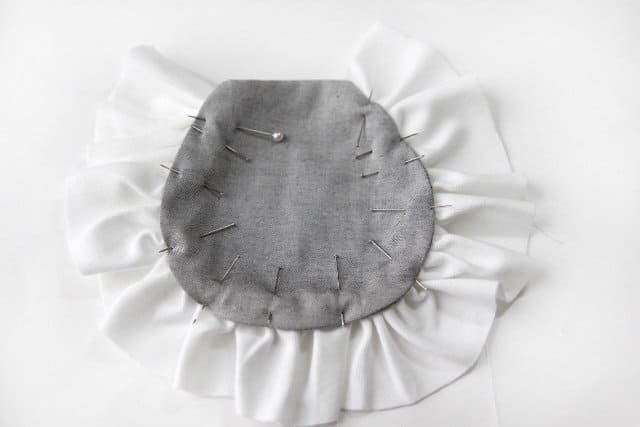 The pin the whole thing to your onesie.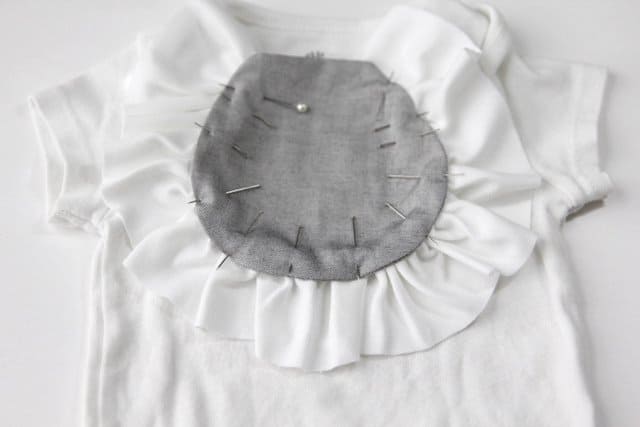 Sew around the placket, stitching the ruffle and fabric to the onesie.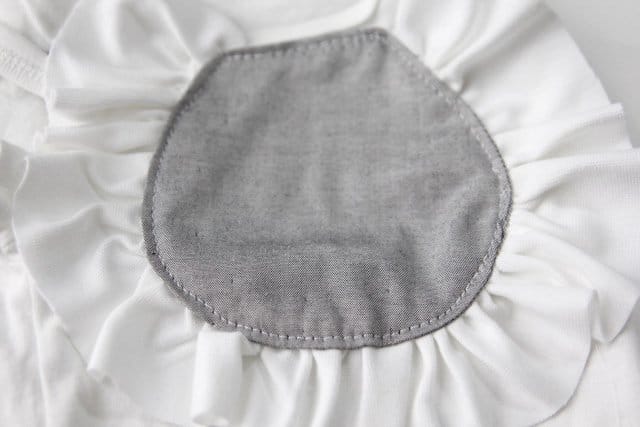 Sew on your buttons wherever you want them.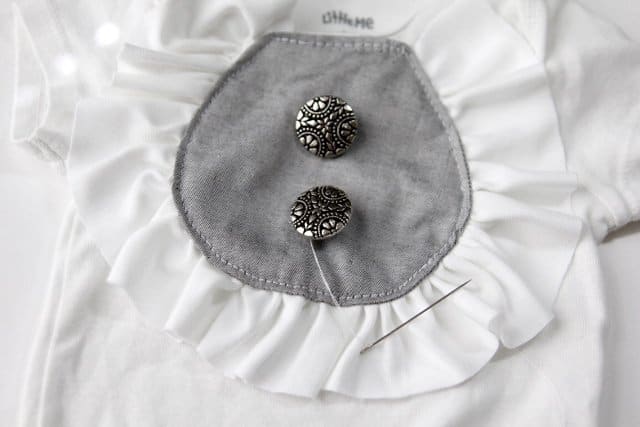 Done!  Take that ugly boy onesie!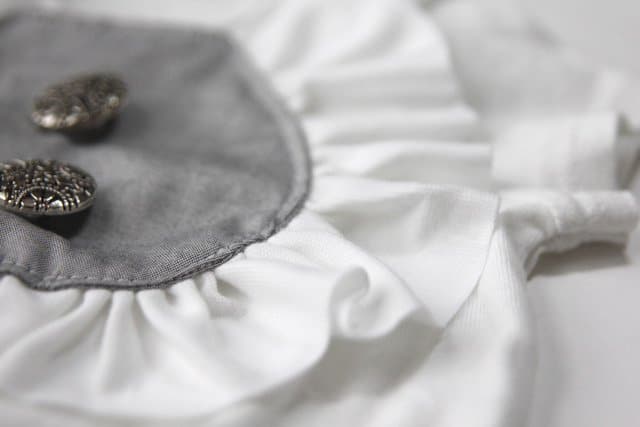 I kinda want one for myself! 


Did you use your baby boy clothes for a baby girl? Menswear is totally in for girls anyways, right?