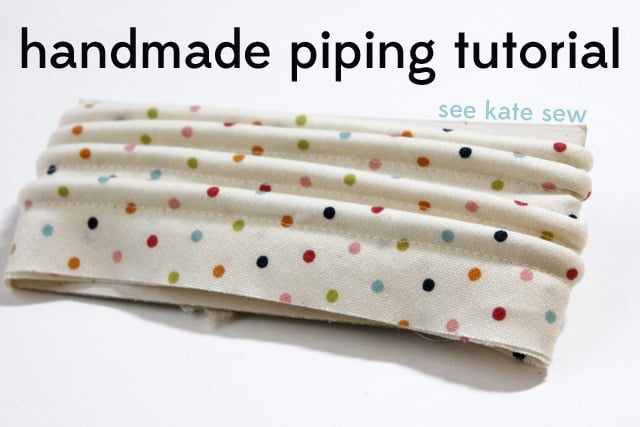 Piping is one of my favorite little details on clothing. It adds a pop of color, can break up and otherwise boring garment, and really just gives it a little something extra. I've made piping before with my normal machine foot, and also with a zipper foot. Both work okay, but then I discovered the welting foot!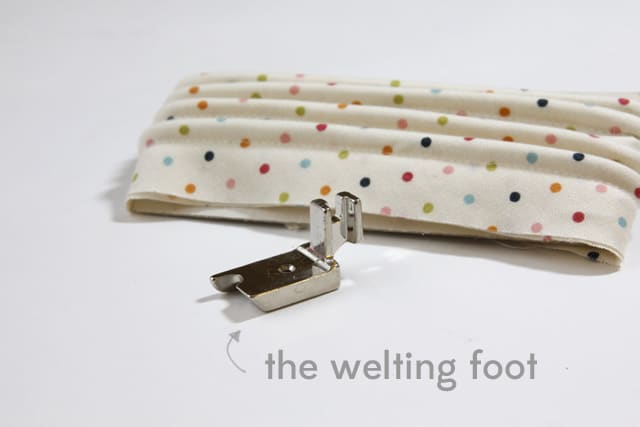 The welting foot is made especially for making handmade piping! It's got a groove in it just for the cording and fabric, and lines up the needle just at the right spot for professional looking piping.
Making your own piping is awesome because you can use any print or solid you want for the perfect color match. Polka dots, anyone?
I got my 1/4″ welting foot in this 7 piece set. (It also comes with a ruffler, a zipper foot and some other fun things, totally recommend it!)
 You can also buy it in this set
for different sizes of piping. It works like a dream!
materials:
-welting foot

–cording*
-fabric of choice
*The size of the cording you need will depend on the size of the welting foot you have. I have a 1/4″ welting foot so I used 1/4″ cording.
The first thing we need is fabric strips, cut on the bias. If you have a cutting mat, look for the 45 degree angle line to help you. (I marked mine with arrows in the photo below.) If you have one, just follow the line to create strips.
If you don't have a 45 degree angle line to help you, find a square and angle your ruler through opposite corners to get it lined up at 45 degrees.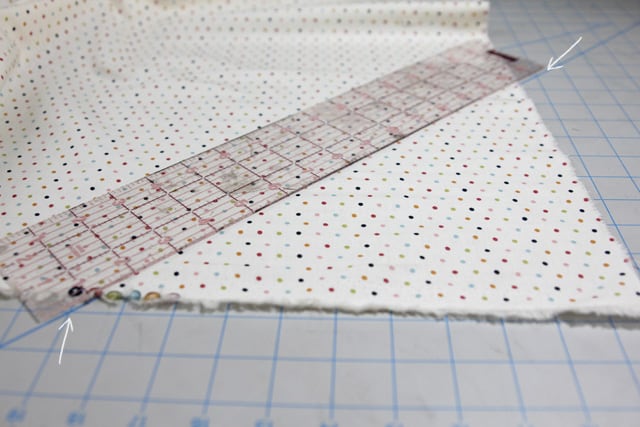 I made my strips 2″ wide.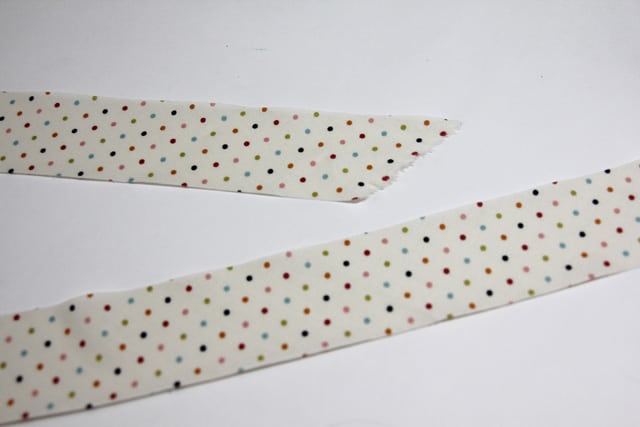 Pin the 45 degree angled edges together like so.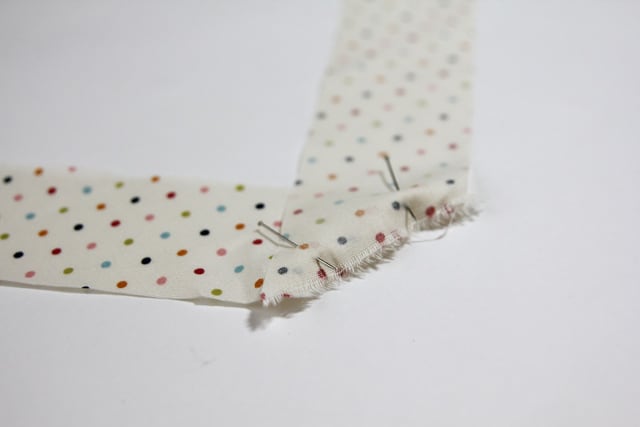 Sew and press the seams.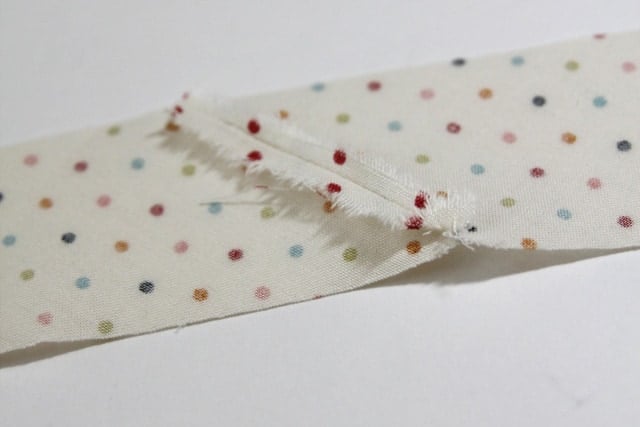 Lay the cording on top of the strip.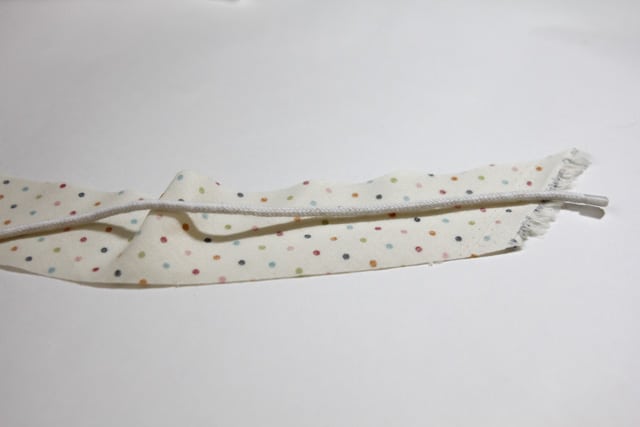 Fold the fabric over and pin in place. The long edges will match up. Make sure the pins won't get in the way when you sew. (Or just skip the pinning altogether and feed it through the machine carefully.)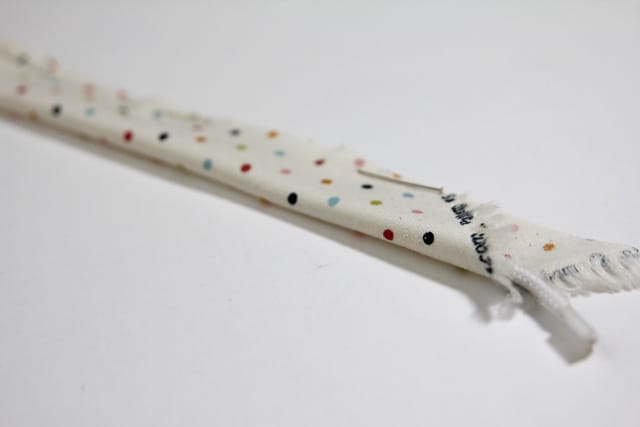 Line the cording up in the groove of the welting foot. Make sure your needle is aligned in the center so you don't break a needle on the metal foot. Sew all the way down and you're done!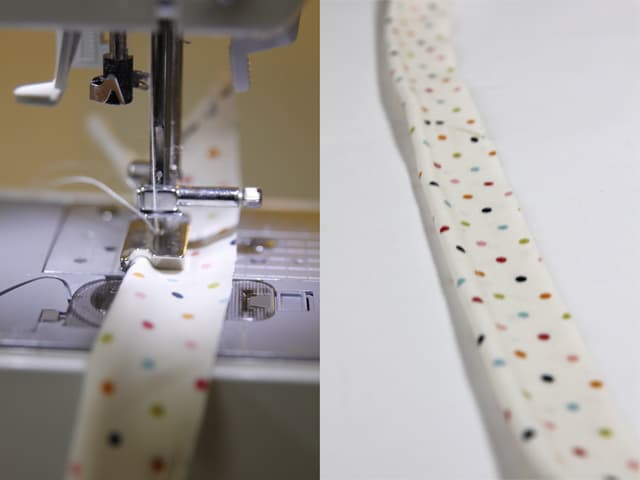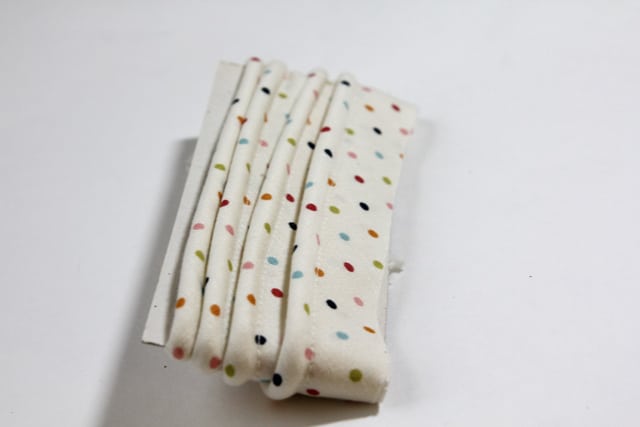 Dreamy, huh? It's really that easy! Some machine feet are a little harder to figure out, but this produced great results for me on the very first go. You don't even have to make sure the cording doesn't slide out of the groove. It's is going up there with my ruffler in my "favorite feet" category.
Have you ever made your own piping?