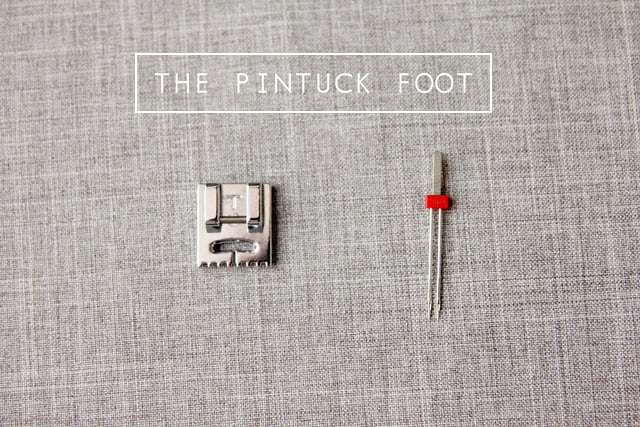 This foot blew my mind, it's called the pintuck foot!
 I love pintucks, but I hate making them. This foot makes the pintucks for you! Amazing. It's pretty simple, all you need is the foot and a twin needle.
Insert your pintuck foot and twin needle. Adjust your tension to the highest setting. This is really important. A high tension will make the pintuck stick up from the fabric, if it is too loose, the pintuck will not form and it will make two lines of thread.
If you look closely, the pintuck foot has a series of grooves on the bottom. The grooves are there so you can space your pintucks perfectly if you're making more than one, say on the front of a blouse. They will be parallel and evenly spaced.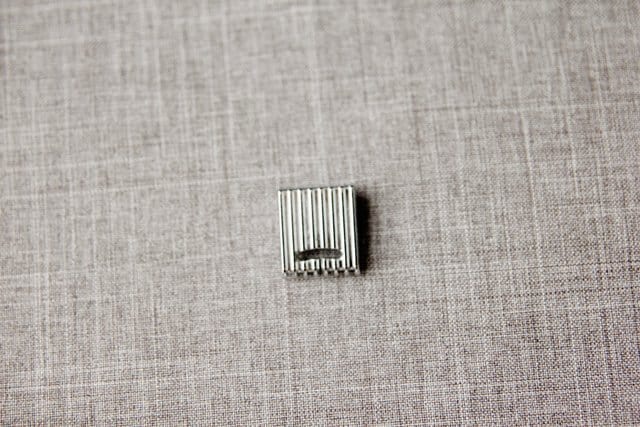 They help you line up your pintucks so they are perfectly straight, just align your first pintuck into one of the grooves and use that as a guide for your next one.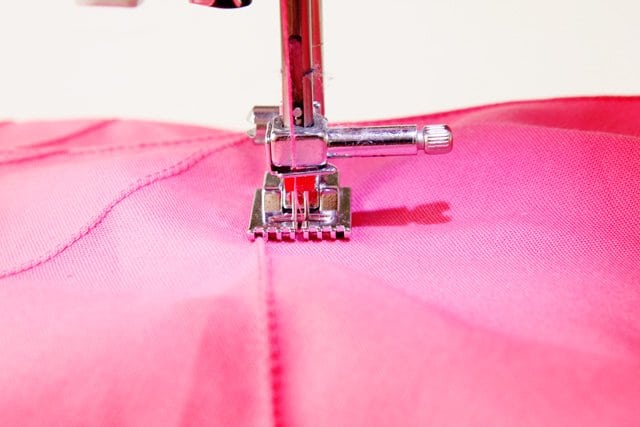 I did an abstract design on this piece of pink fabric that became a clutch for the clutch-a-long. So easy, and a really fun way to customize fabric. I cut my piece larger than the pattern piece and did the pintucks before cutting the fabric out from the pattern piece. That way you don't have to do any patternwork!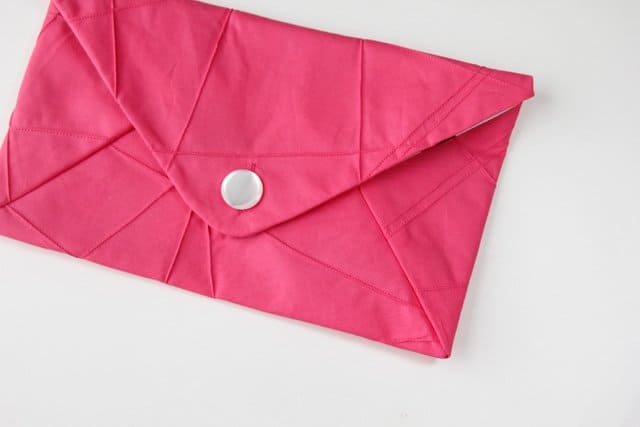 I really love the texture it added to my pink clutch. Turns a solid into something a little more interesting! I wish you could touch the fabric, it's so cool now!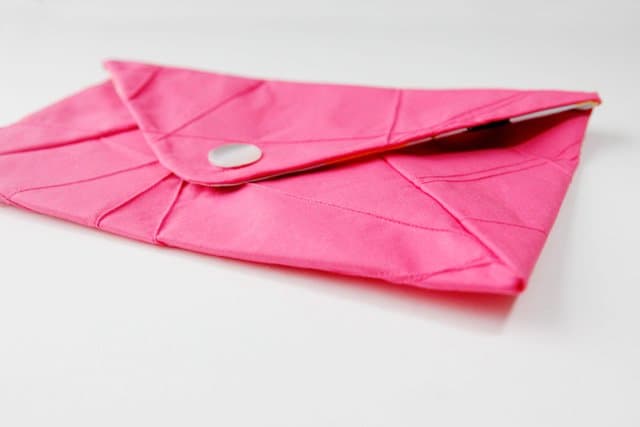 Once I figured out the tension thing, this foot became so user friendly! Stick it on, add a twin needle, crank up the tension and GO! New favorite? Possibly! I'm excited to make a fancy blouse with this foot!
Fabrics + patterns used in this post:
Envelope clutch tutorial
pink: Robert Kaufman solid
lining: girlfriends Surf by ann kelle