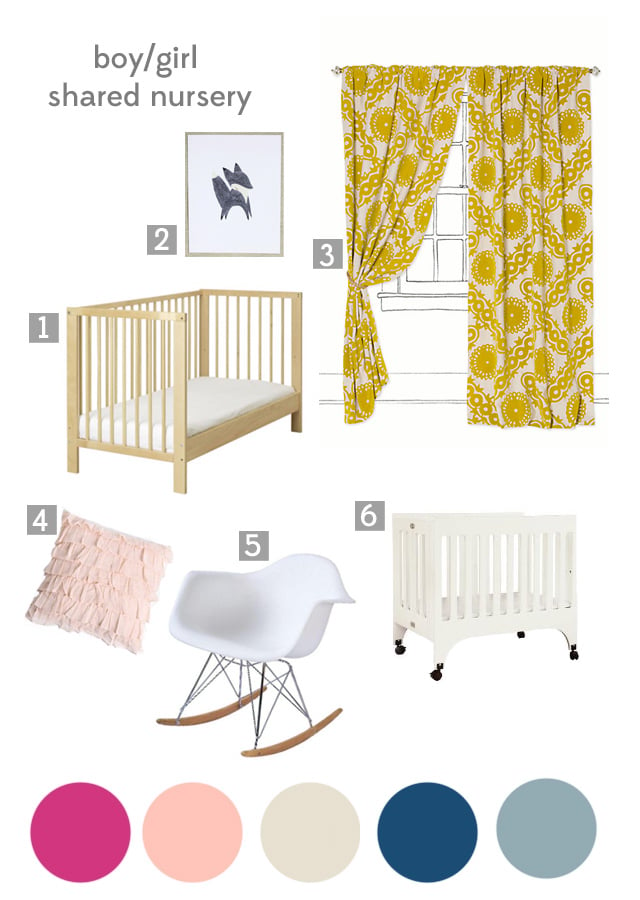 2.fox print
5.eames rocker
6.grayson mini crib
I'm busy thinking up nursery ideas lately. Cohen and babygirl will be sharing a room and while we already have most of the furniture(dresser, toddler bed and rocker), we'll need a few more things and a new theme. I'm not set on a color scheme yet, but I do know I want lots of colors. I'm definitely not going to say no to either pink or blue just because there will be both a boy and girl in the room. I'm still deciding if I should paint. And what color? Or maybe a wall of stencil? So many decisions! It's really fun to think about.
We've changed Cohen's crib into a toddler bed, so we're going to get a mini crib in white for the new baby. She'll likely be in our room for the first few months anyways, so I love the idea of a tiny little crib.
Do you have any tips for a shared nursery? The more I think about it, I'm a little nervous to have two kids in one room. Will they ever sleep?