Ignore the crazy eyes. I brought makeup with me to do the twiggy eyes on my little model Kaitlyn. But as soon as I started applying the thick eyeliner I felt bad. Like Toddlers and Tiaras bad. This girl is way too pretty for that! Anyways, you can see how I sketched twiggy's eyeliner on this photo.


The hardest part of this coat was the collar. Sometimes it's easy to draw something but harder to figure it out. Everything else was pretty straight forward from the sketch, though it did take a while.


Here is what the sketch became(entry post):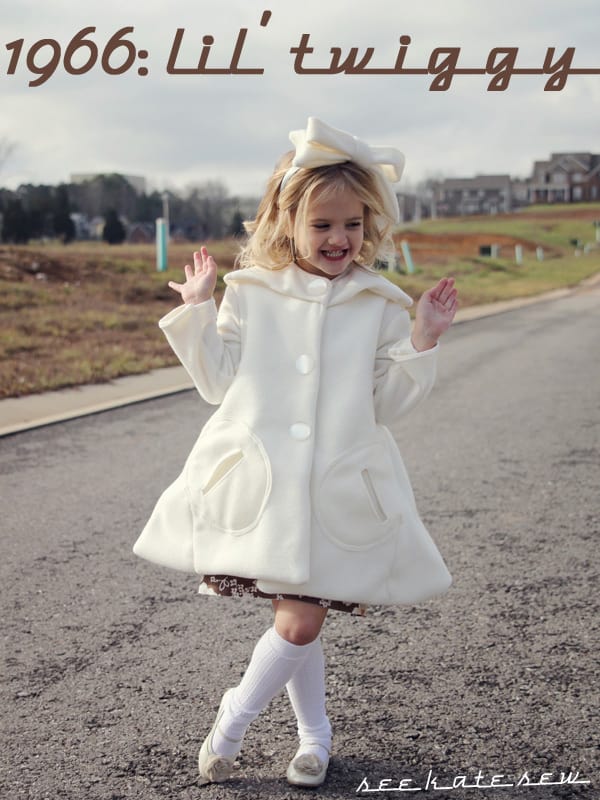 I'm so enthralled with sixies fashion and Twiggy is one of my favorite fashion icons! So for this theme, I took merged two 60s trends: flower power and space age mod into a 3-part outfit that Twiggy might have worn!
I picked up one of my old sheets I've been stashing with a totally sixies brown floral print, some vintage buttons and a little muslin. I created a tent shaped oversized peter pan collar sixies mini dress. 
There's an invisible zipper in the back, a cream colored peter pan collar and little bow in front. It has short sleeves and looks so 'groovy' with knee-highs.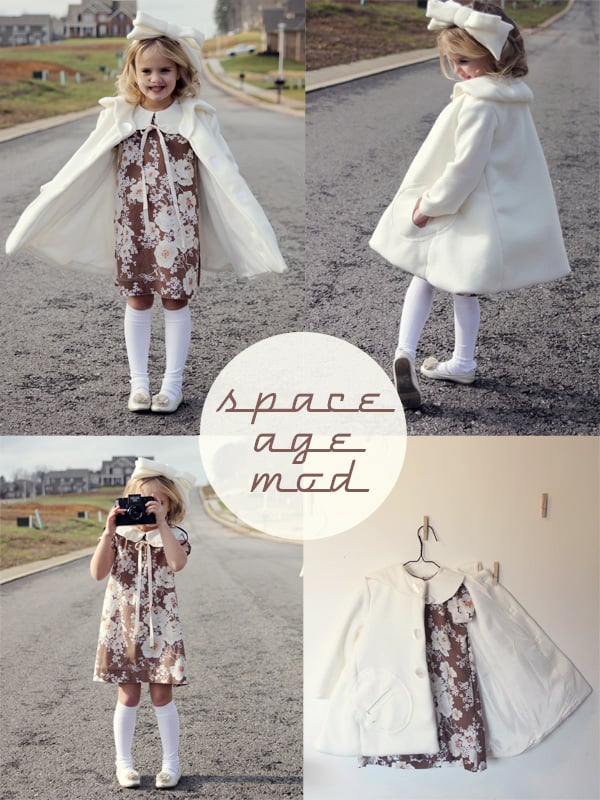 60s space age mod was my inspiration for this cream overcoat. I used cream fleece to mimic the wool coats that were so popular in the 60s. I made it just the same length as the dress so the brown floral would poke through a little with movement. The sides flair out like a spaceship! The coat is fully interfaced with fleece interfacing, center fronts are faced and it is fully lined with cream rayon and a touch of the brown floral. The inside is so nice and smooth. Since the front of the coat is thick I opted to sew on vintage buttons for the mod look and hide velcro underneath. My favorite parts are the big geometric oval slit pockets on the front and the super cozy collar. I used leftover fleece to make a big bow headband.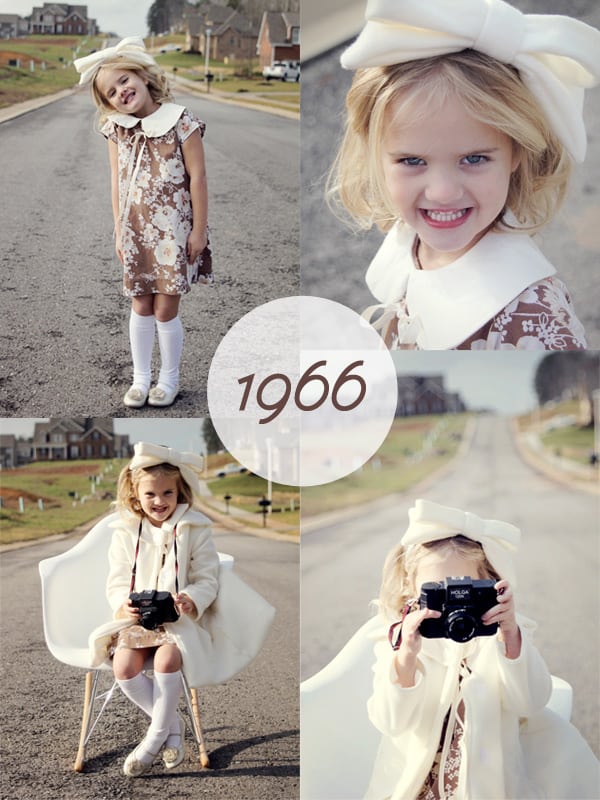 The coat and bow turned out exactly how I wanted them to! I was so happy with the outfit.
I didn't really sketch out the dress, it was more of a do as you go project. 


I'm working on a how-to for this outfit, which will be up on the Project Run and Play blog tomorrow. I'll try to go more in-depth with some of the techniques later on, but the how-to will get you started!


P.S. Thanks for your super nice comments on this outfit! Each one made me smile!