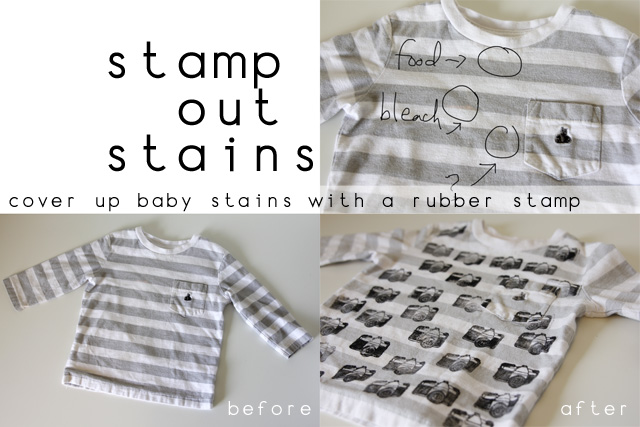 If there's one thing I have learned about raising kids, it is that things are MESSY! Cohen has stains on so many of his clothes, and I hate to throw them out. It's unavoidable! So, here's an easy was to "stamp out" the stains with rubber stamps. Really, I just stamped all over the shirt to distract any onlookers from ever seeing any stains. They are technically still there, but you can't tell and you're left with a cool new shirt!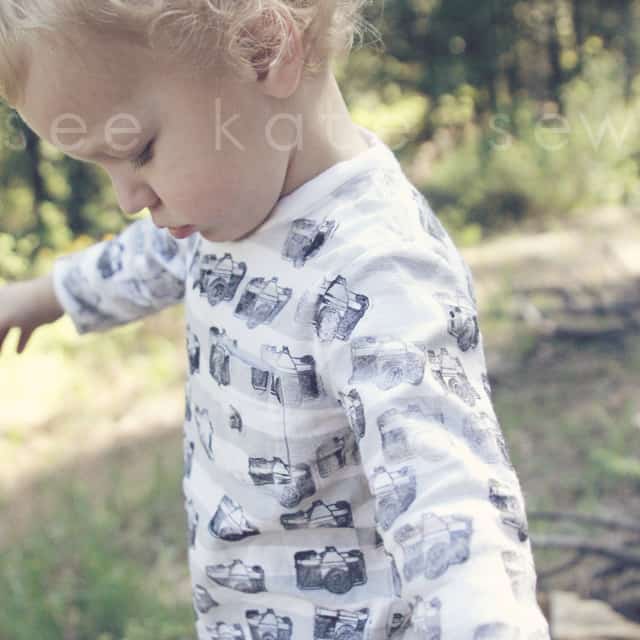 You need: fabric stamping ink. I've had this forever, but here is a similar product. 
A fabric stamp pad allows you to use rubber stamps on fabric. The ink is thin and won't bleed or be splotchy like fabric paint.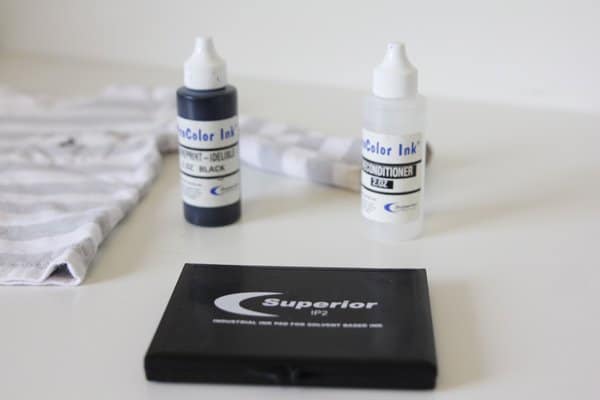 You also need a cool stamp! I got this camera stamp at Hobby Lobby.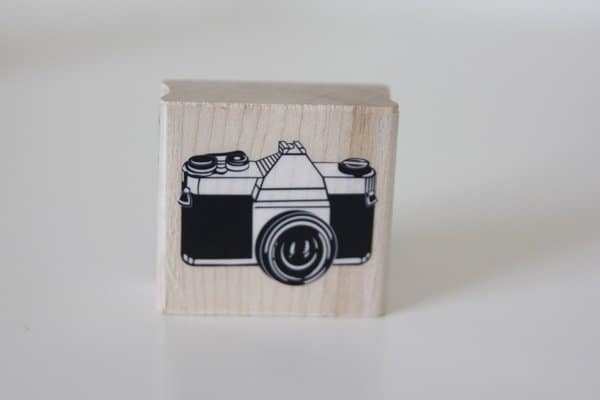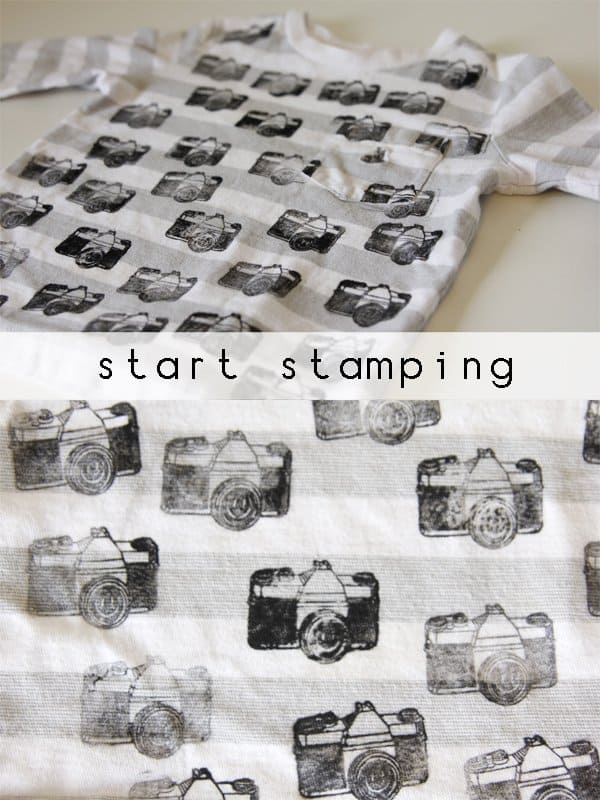 *Tip: Stamp all the way to the edge and the let stamps bleed over, it will make it look more like pre-printed fabric and finish the look of the project.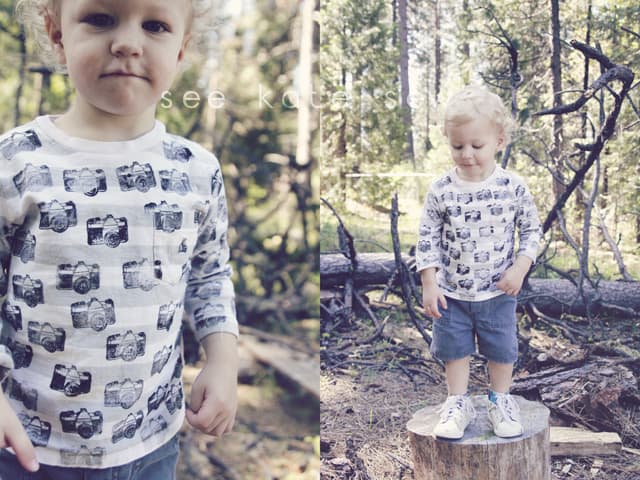 If the stain is placed just right you can probably get away with just stamping right on top of the stain instead of all over. 
What's your favorite way to get rid of stains?