My cool kid and I had a little adventure tee photo shoot the other day. The Adventure Tee is one of the brand new patterns available in the Pattern Anthology MAKE[BELIEVE] bundle. I made the hoodie pattern and Andrea made this tee pattern. The other patterns in the collection are a button-up and a versatile jacket!
We summer-ized this outfit with some sunglasses and a hat, but it will be a great outfit to take us into fall also!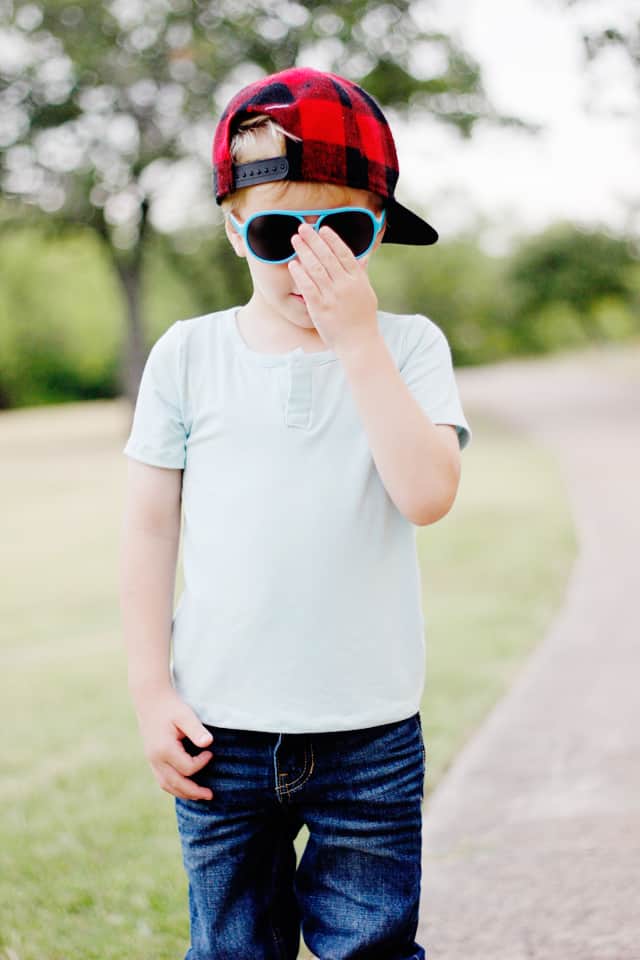 The Adventure Tee has lots of options including a few different necklines and fits. I chose the slim fit, which I love. I realized that I made a size too small after this photo shoot. We've just moved into the next size up but I am so used to sewing a 4T that I always cut a 4T. Anyways, I really love how slim fitting it is, it's so hip!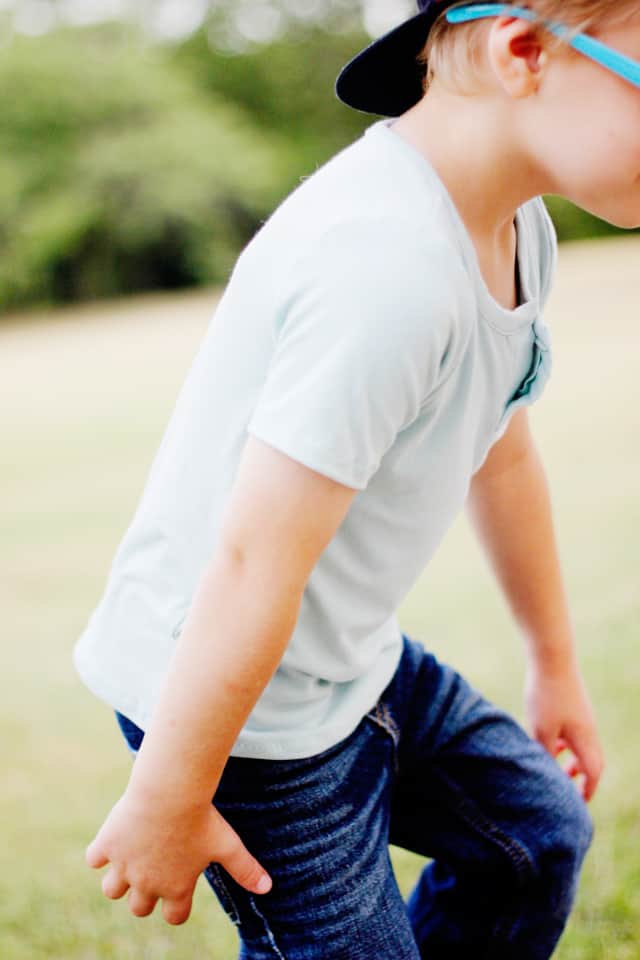 I used the short sleeve pattern piece and front placket without a snap. I like the front open a little bit. This tee was super fast to make, it took less than an hour! I used a really nice bamboo knit in minty blue! It's super soft and we both love it! So comfy and so useful, I know he'll be wearing it a lot!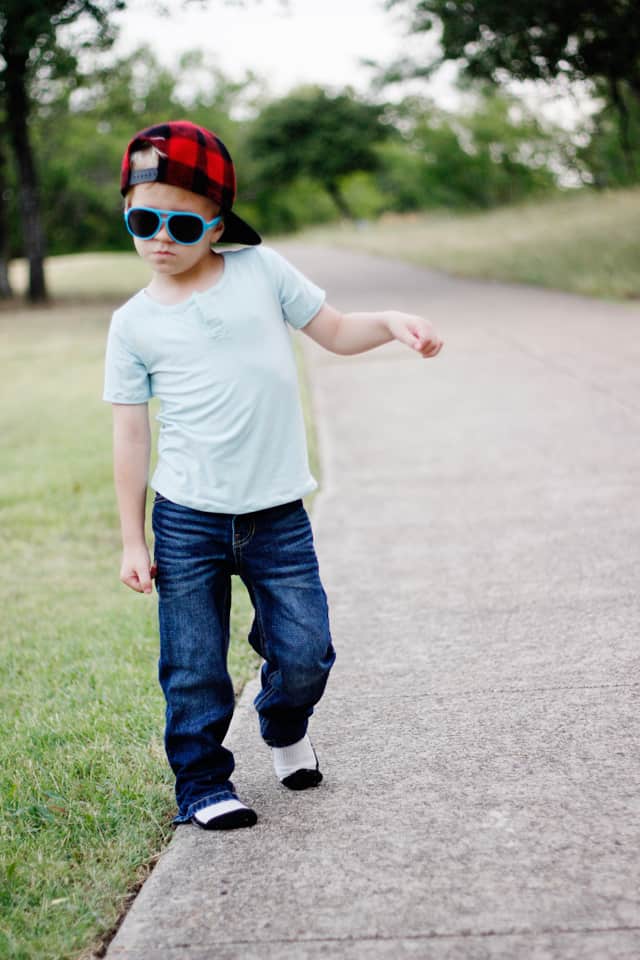 He protested the shoes because they were too tight on him. Hah, he has a mind of his own these days!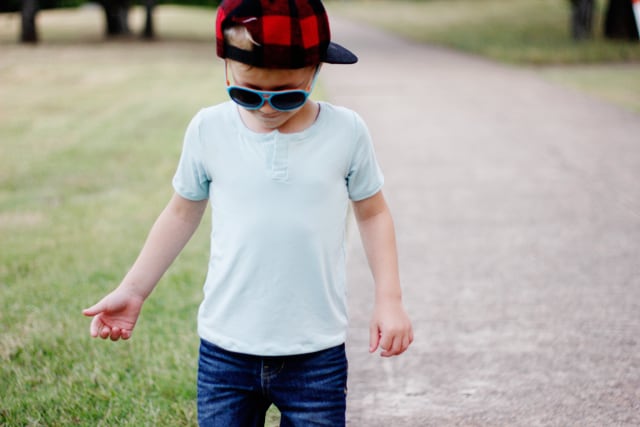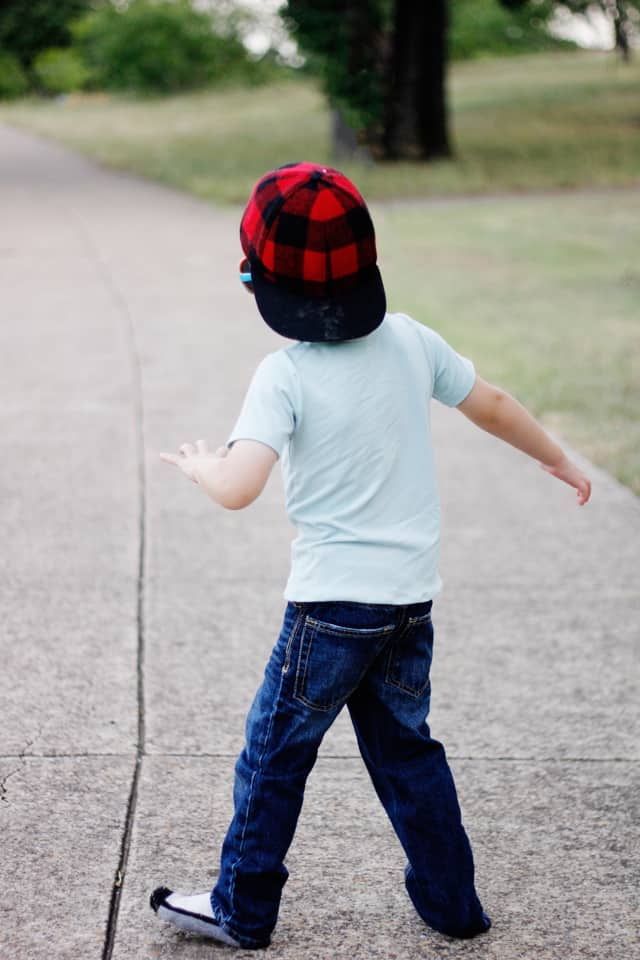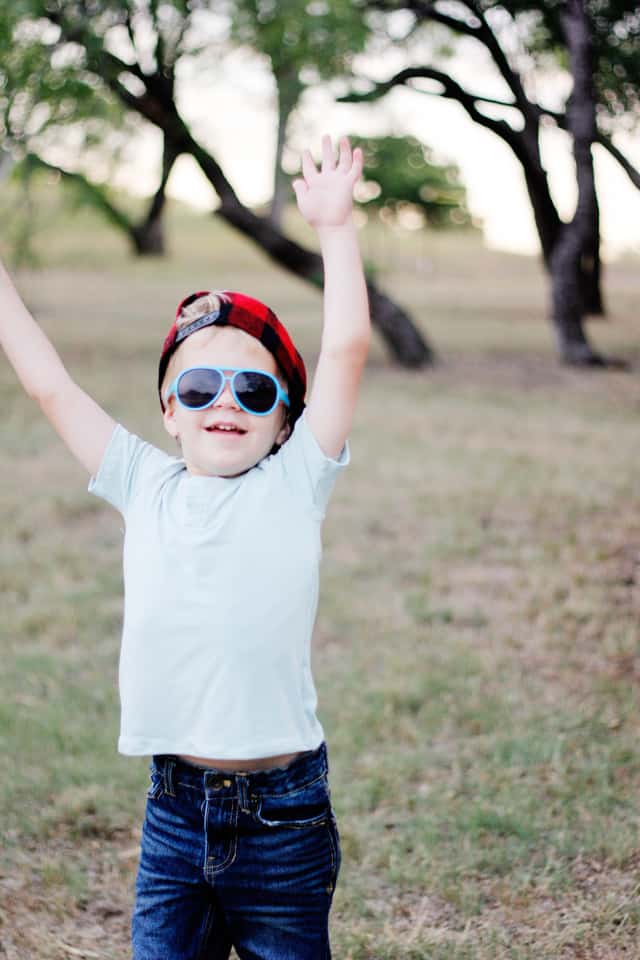 This tee is great for dancing, spinning, crawling, it's the perfect play-time tee!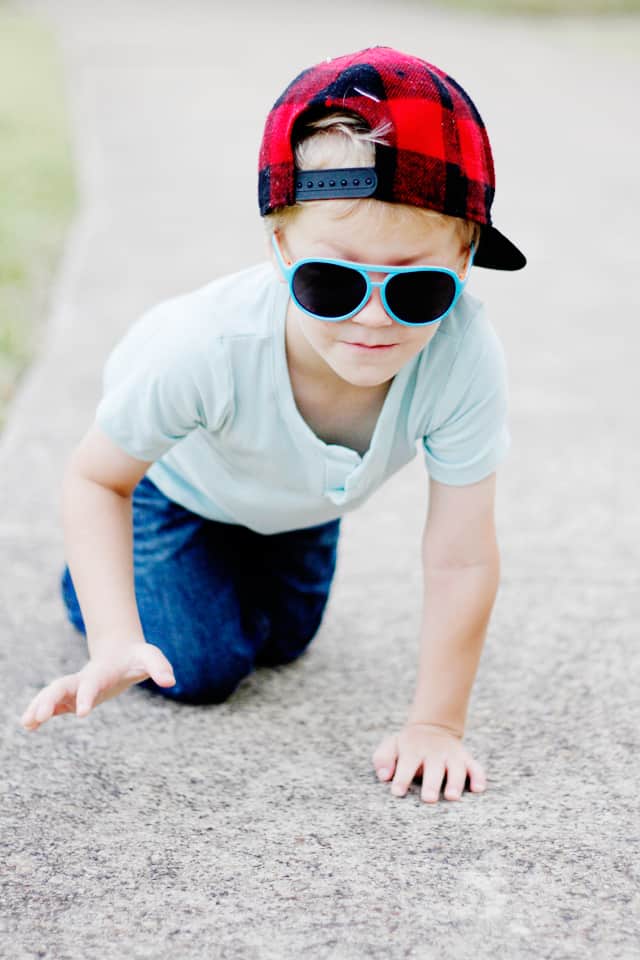 The Adventure Tee is only available in the MAKE [BELIEVE] collection!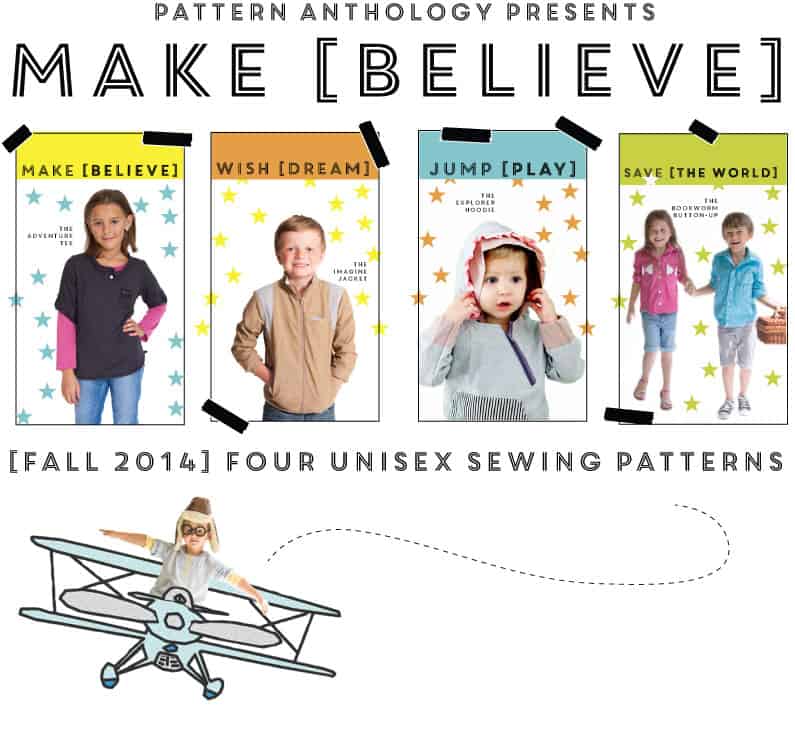 Check out PatternAnthology.com for 3 buying options and save up to 55%!