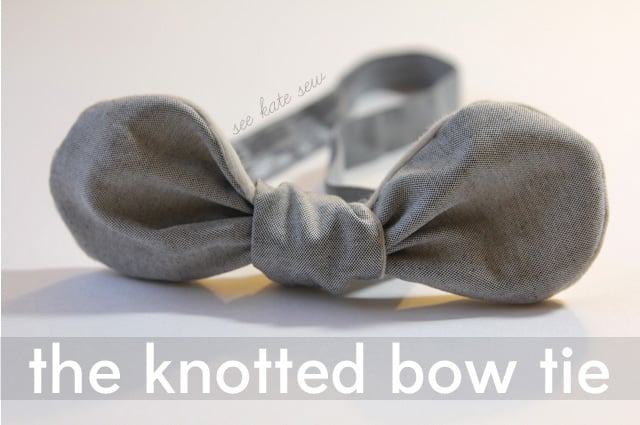 I made these last Wednesday, one for me and a bow tie for Cohen. I tried his elastic bow tie on his little head, just to see what a girl baby might look like. It was adorable. And then on Thursday we found out that we're having a girl! It was perfect timing. I love that this project can be for a boy or a girl! So the one I made for me became the perfect accessory for this outfit.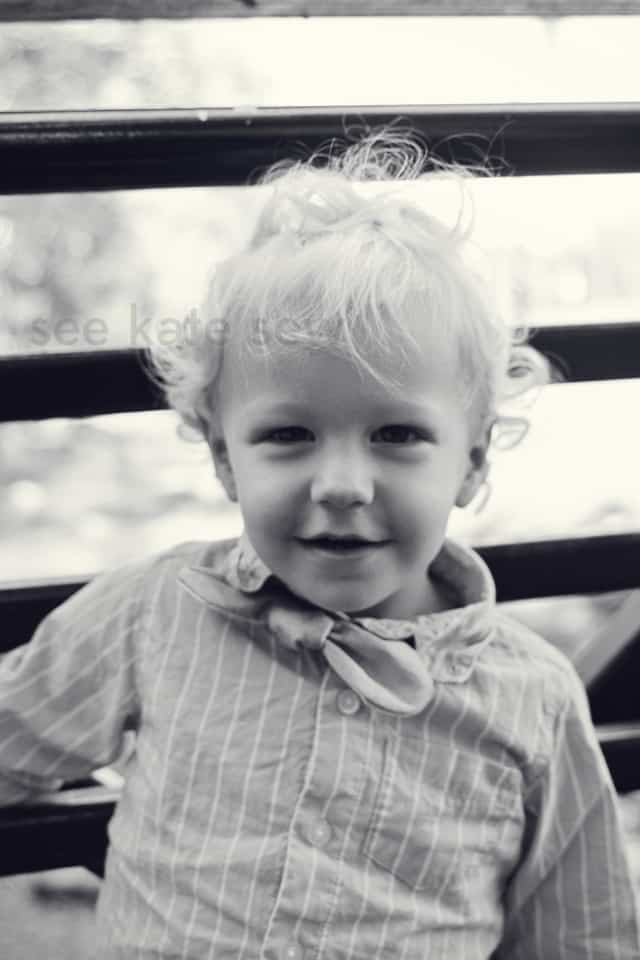 I made the bow super soft because one side is made of a knit. The edges are rounded and the middle is knotted. It's made with just one piece, so it's really easy! Want to make one? Let's go!

***Fabric
Choose a knit fabric for the backside of the bow. It will help give the bow the cute soft shape that it has. For the front, any woven fabric will do. I chose a lightweight shirting fabric with a little sheen.

***Pattern piece
To create your pattern piece, draw a shape like the one I drew, with rounded edges. You can make it any size, but if you like the size I used, make it 9 1/2″ long. The ends are 2 3/4″ at the widest point and the middle is 1 3/4″ at the narrowest point. 

Cut out fabric.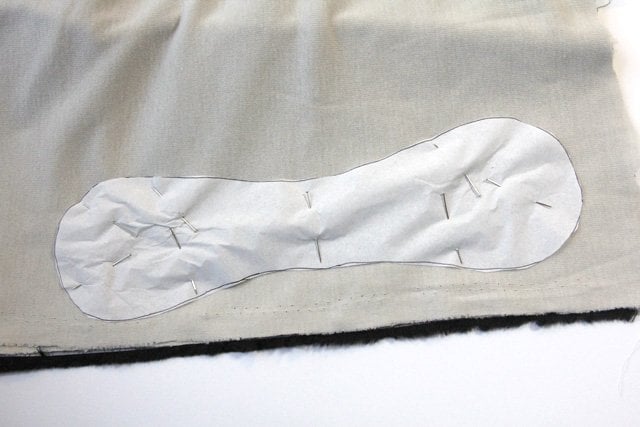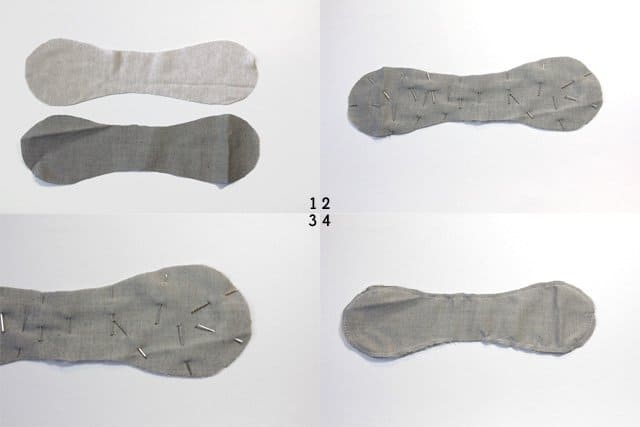 1. Cut out two layers of fabric, one layer of knit and one layer of your choice. 
2. Pin both layers together, right sides together.
3. You'll need LOTS of pins since you're sewing a knit to a woven.
4. Sew all the way around at 1/8″. Leave a 1″ opening in the middle of the bow piece.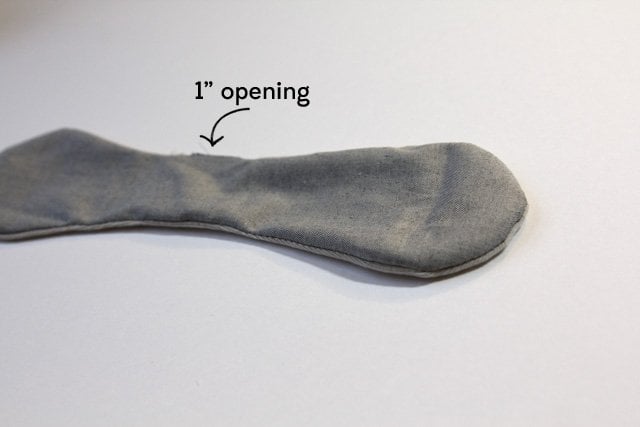 Clip the rounded edges and then turn right sides out.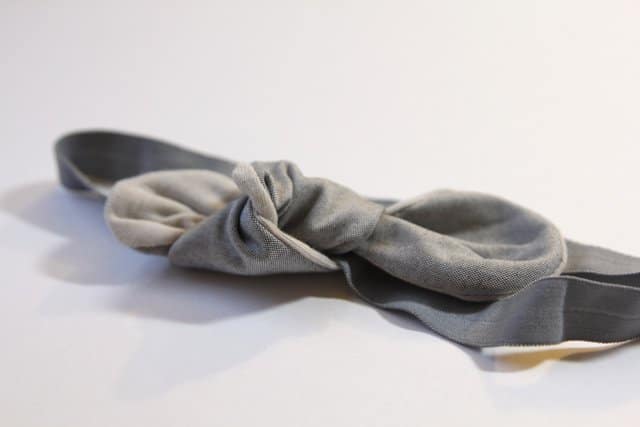 Tie in a knot around a piece of elastic (with edges sewn together) to make a bow tie or a headband.

To make the bow into a clip, tie the bow in a knot.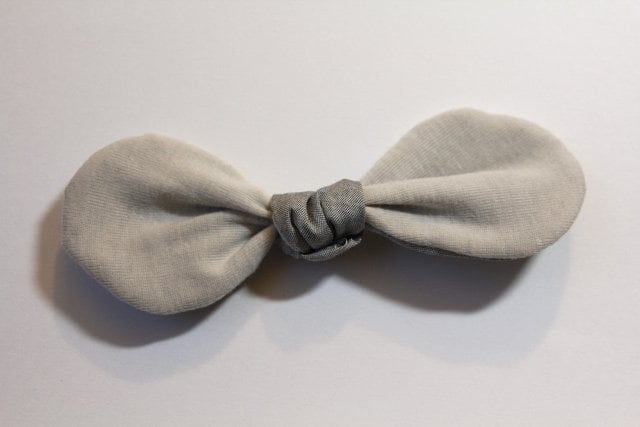 Stick a hair clip into the knot on the backside.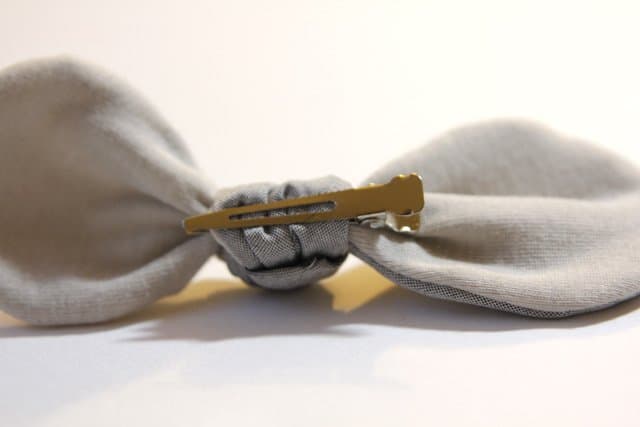 And insert glue using a glue gun into the space between the knot and the clip.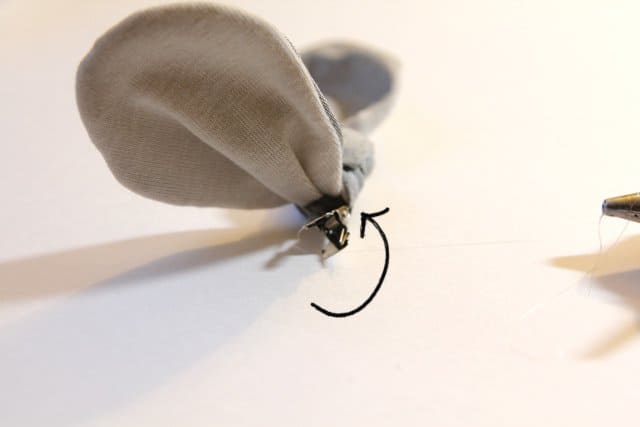 And then you're done!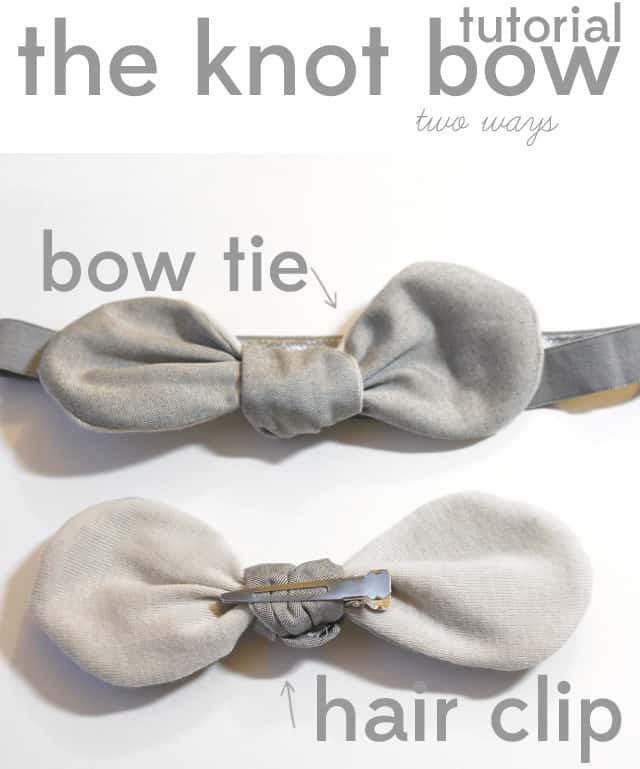 Now take it for a spin with your favorite gap jeans!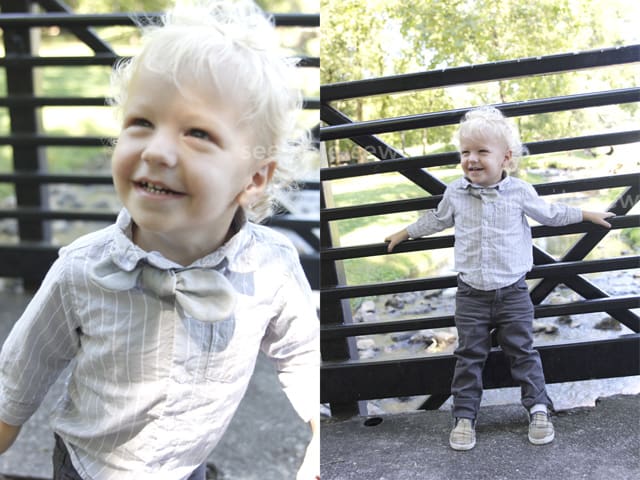 I had to sneak peek what a little girl might look like wearing one on her head. (sorry Cohen, I had to!)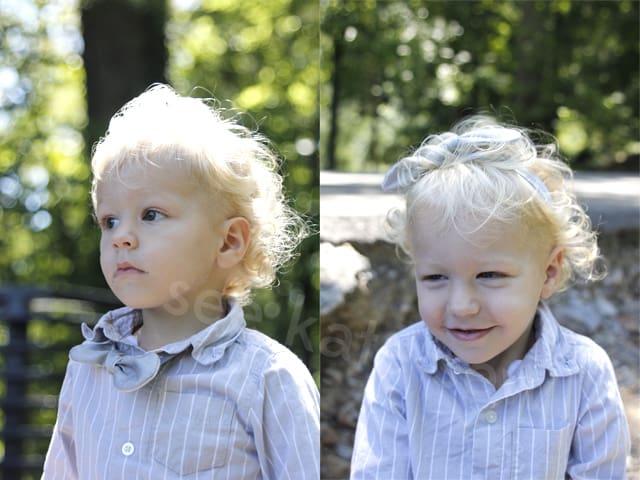 Gah! Cute!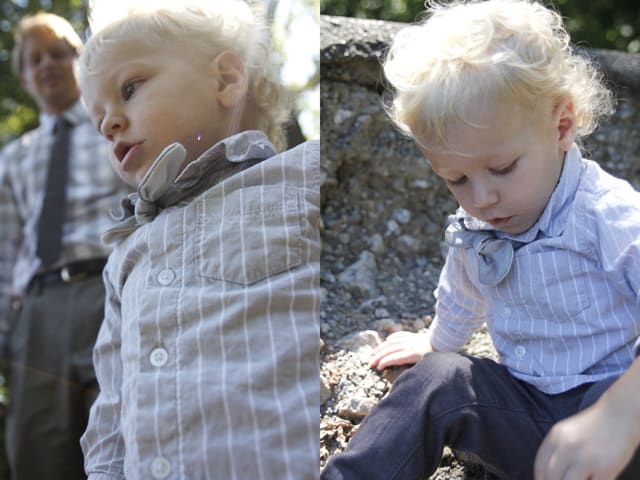 Or wear it in your hair!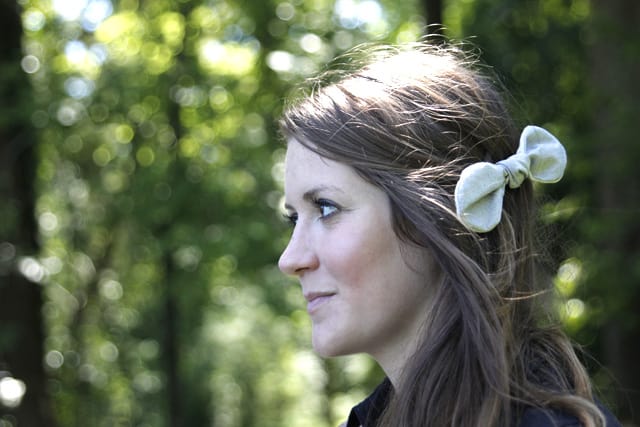 So go make one for your boy! Or your girl! (Or you!)