I was working ahead throughout project run and play, so I had my final entry done before last week. Since I'm out I didn't get to enter it, but I still wanted to show you. The theme was signature style, which really meant no theme, so I made a jumper and a blouse with all of my favorite materials!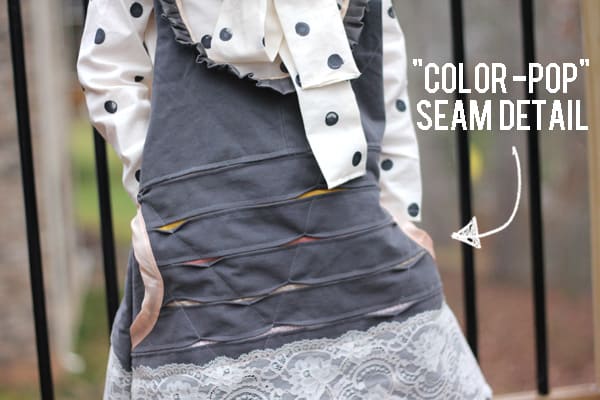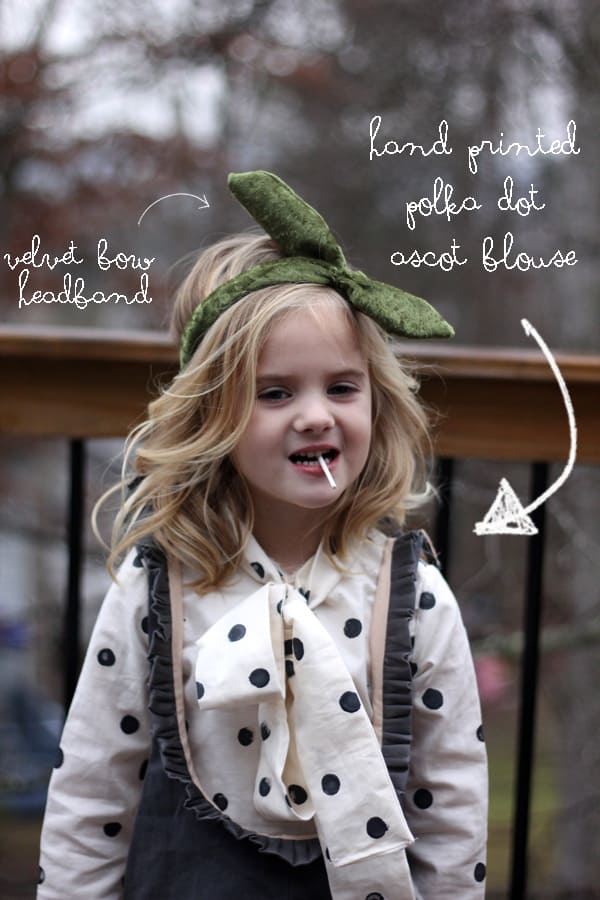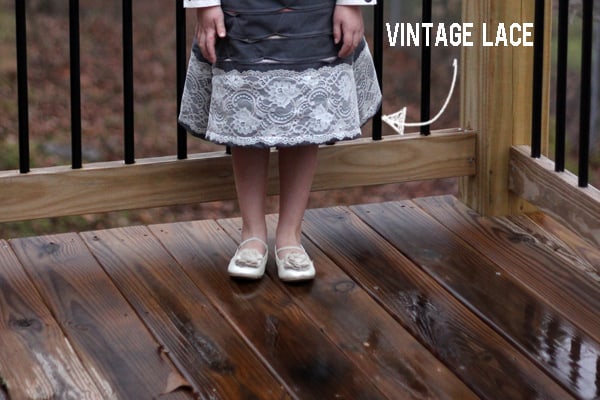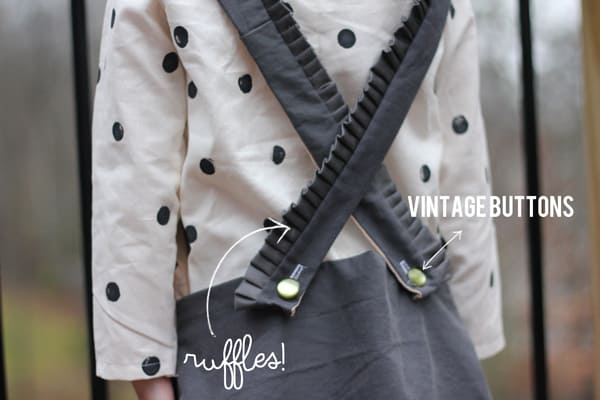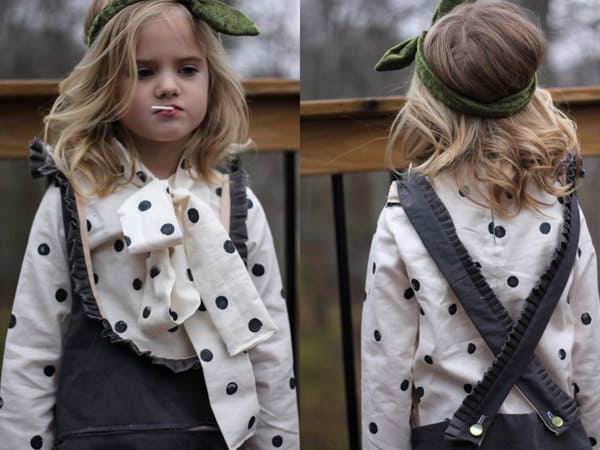 Tiny little details? Check
I was trying to think of something I could have added to this to make it more me, but I couldn't! 
I think my "signature style" is sorta experimental with lots of little details. Although I sketched out the jumper before I sewed it, this time most of the look came together as I went. I would have never sketched out little green buttons or a green velvet headband, but they just seemed to come together and work with the other colors I'd chosen. A lot of the supplies, like the rayon bias tape on the pockets, the gorgeous lace and the little green buttons are vintage finds my mom sent to me. The grey fabric is an old pair of my pants that was in the donate pile.
I hand stamped the polka dots myself. Although I could have found polka dot fabric, I love the uneven and unique feel I get when printing it myself. The ink was supposed to be black, but I am so glad it turned out grey! It's perfect!
The ascot collar/bow is really fun and carefree. I love how it hangs almost sloppily off the dress. Just my style! There is a little zipper in the back and long sleeves.
The jumper crisscrosses in the back and buttons to the skirt. It is also fully lined with that peach color that pokes out at the front.
I made this for a 5T but as you can see it is a little bit big. That is a downside of not having a little model running around my house. But I pinned the straps up to fit better, and I plan on sewing them a little shorter. I think the jumper would probably fit a 6 year old better.
And now off to make a jumper for myself! I think I need one!
I'll show you how I printed the fabric and did some of the details on this look later!