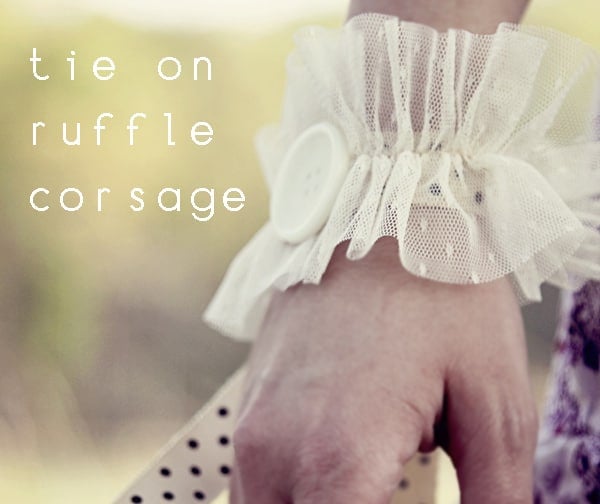 I made this little tie on cuff/corsage with a little bit of lace. I think it's fun to wear exciting accessories if the rest of your outfit is pretty plain. I used some of my favorite things: polka dots, lace and a button!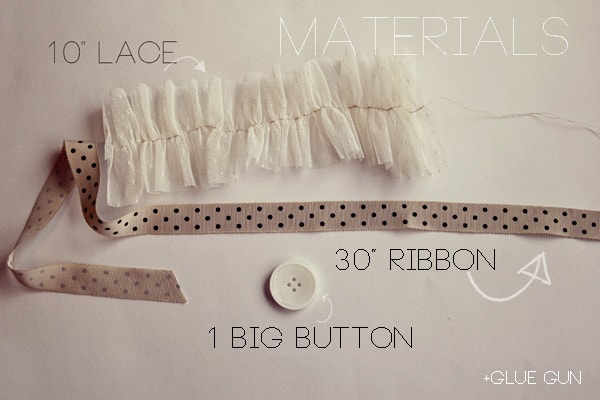 Center your lace on your ribbon length and glue it on using a glue gun. Glue the button right in the middle.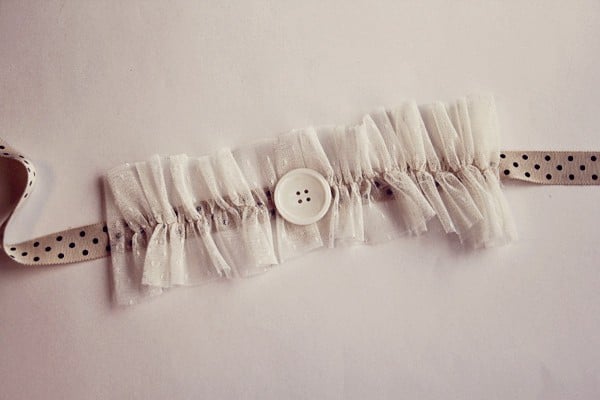 Done..I don't think that could have been easier! You can try this with different materials or try layering lots of ruffles on top of each other!