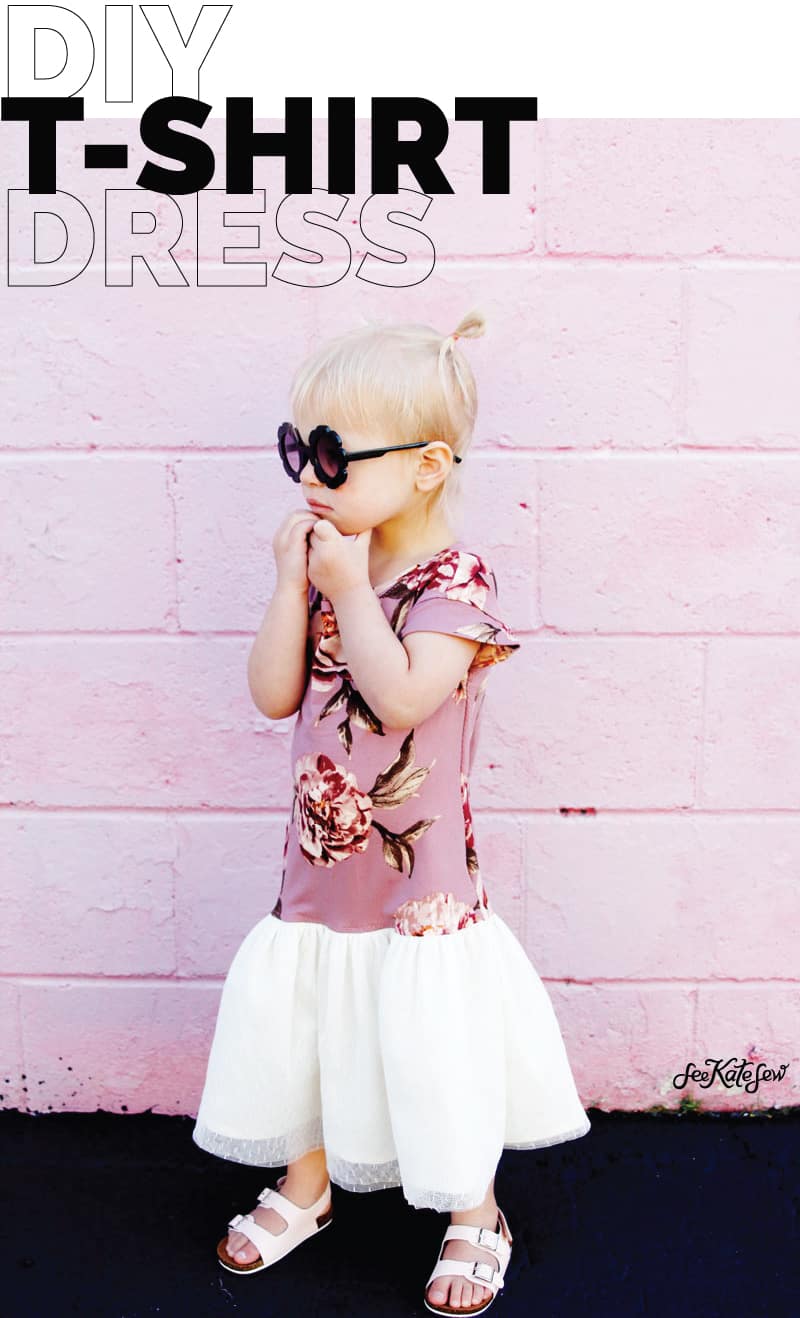 There is something about a dress that makes you feel like a princess and this one is a little extra! This tulle t-shirt dress tutorial starts with the Viewfinder Tee, a great basic knit tee! I used ivory tulle and a layer of lining fabric to make the skirt. I just attached it to the bottom of the tee. It's fancy but also super comfortable and easy to slip right on since the bodice is knit fabric! The Viewfinder Tee is a little bit long anyways, but the skirt also weighs it down just a bit, making it very elegant. I'm thinking I will make a few in princess colors next!
The knit fabric is gorgeous and super soft. It's from So Sew English but I think it may be out of stock. I used this lining fabric and basic tulle for the skirt.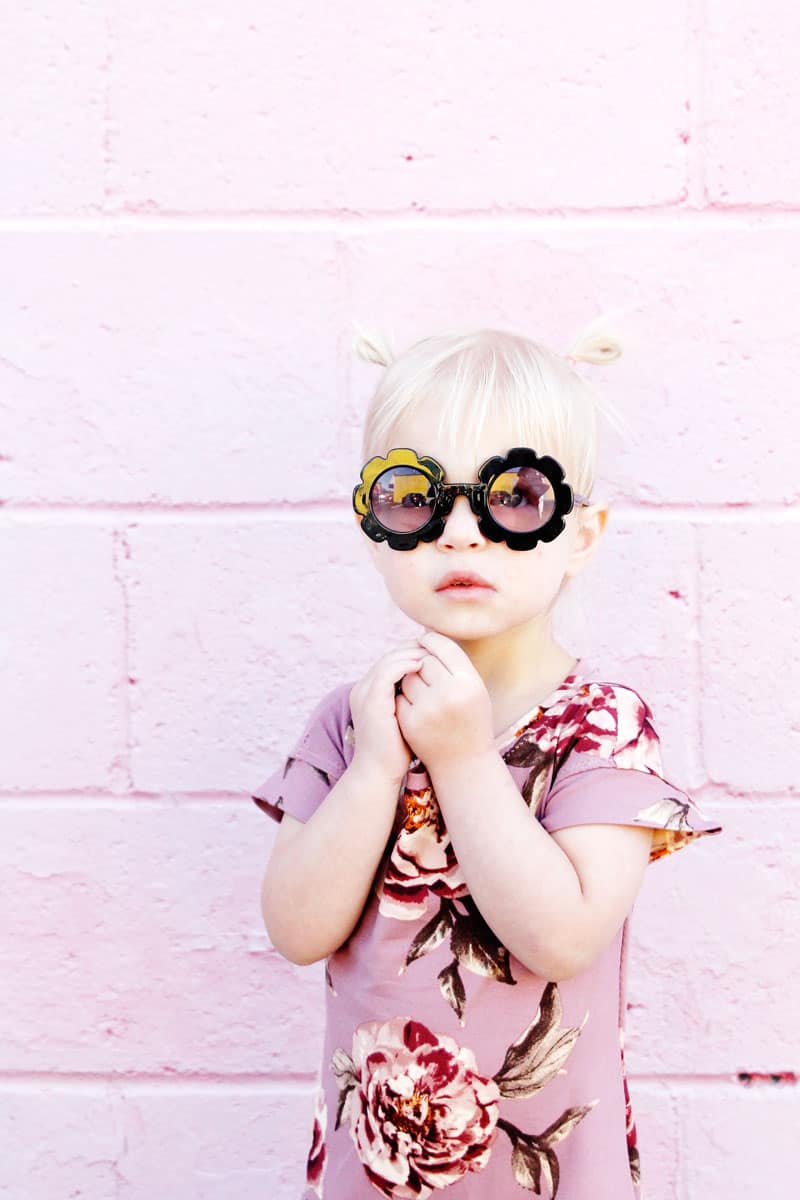 Tulle T-shirt Dress Tutorial
Materials//
–The Viewfinder Tee
-Lightweight lining fabric
-Tulle
CUT FABRIC//
Skirt lining, cut 2: 2.5 times width of tee by 10 inches long (or desired length)
+ 2 layers of tulle the same size.
INSTRUCTIONs//
Hem the bottom pieces of the lining by fold under 1/4″ twice and press. Sew right at 1/4″ from the folded edge.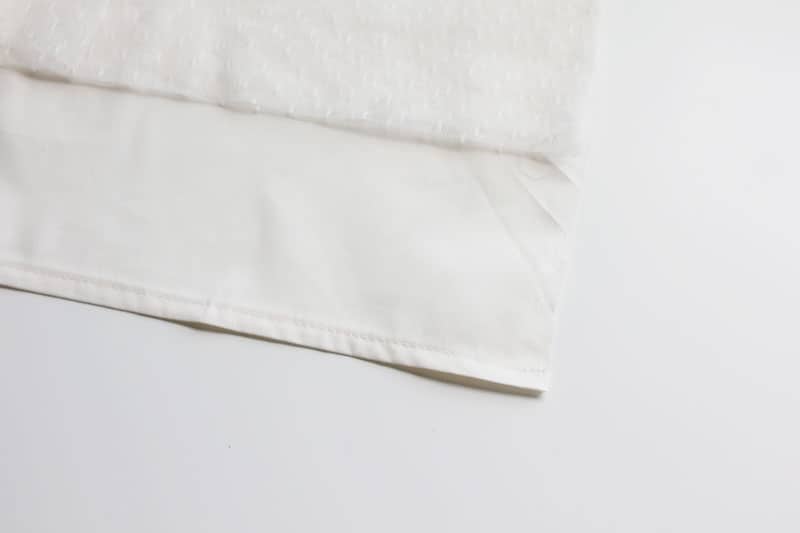 Pin two layers of tulle to the lining and baste along the sides.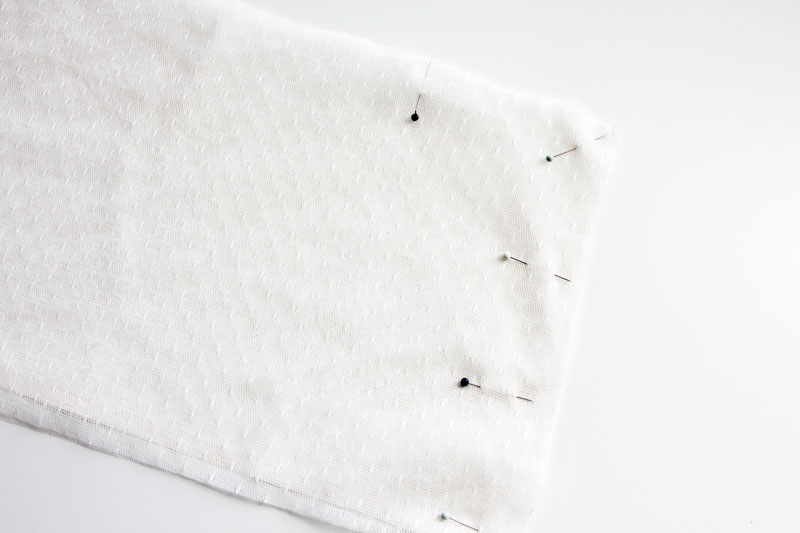 Sew 2 rows of baste stitching along the top of the skirt pieces. Pull the threads to gather the fabric.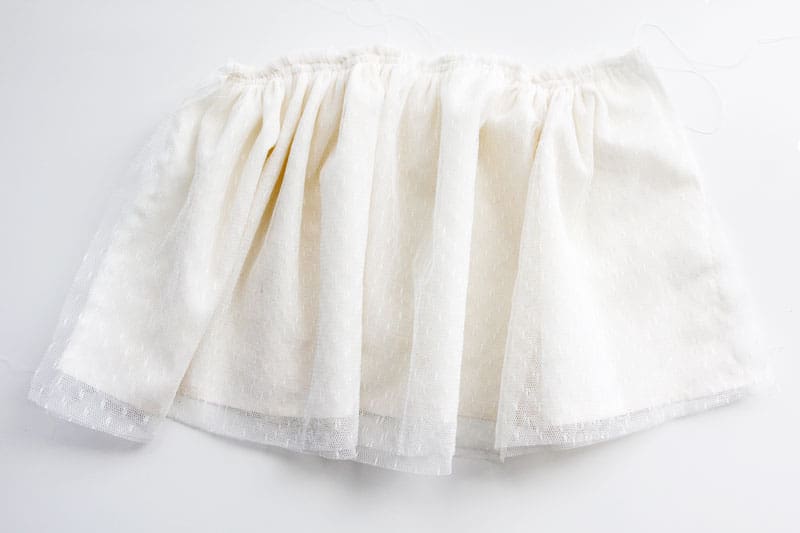 Assemble the shirt but leave the side seams open. Pin to the bodice with right sides together. Sew the front skirt to the front of the bodice. Repeat with back pieces. Then sew up the side seams!