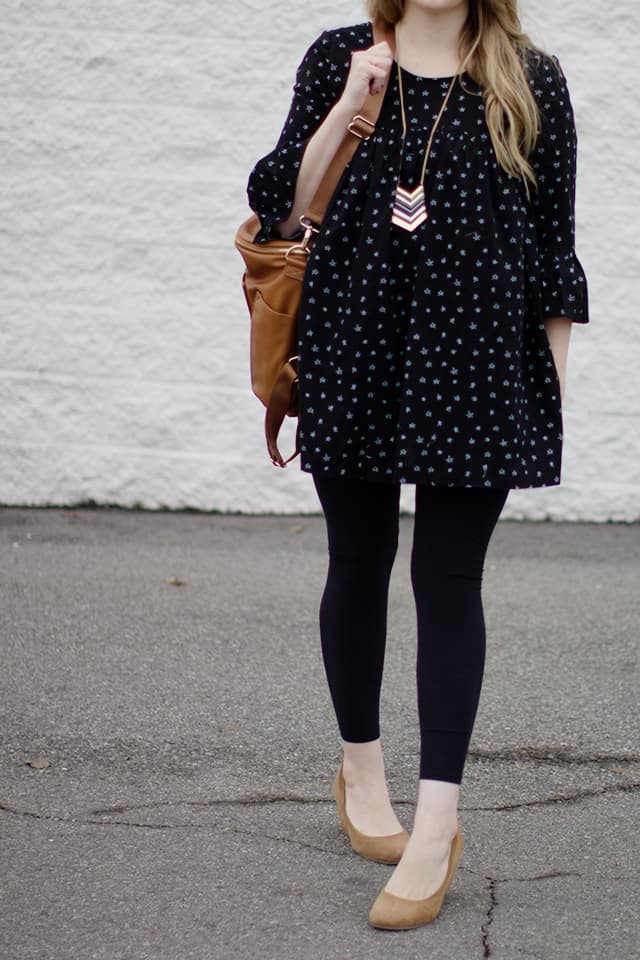 What!! A new women's pattern!? It's been a solid year+ since I released a women's pattern (let's blame: pregnancy, baby, teething, moving, 2 others kids and not enough diet coke for that!) But I'm back on my game and ready to sew! This pattern is the Rachel Top, it's a tunic/top and dress pattern with a gathered top, exposed zipper and ruffly bell sleeves! It's sorta the perfect blouse for a quick leggings combo! It will be out next week and I'll share more photos then! It's a bit hard to see the features in these photos, but it is really comfy and easy to wear!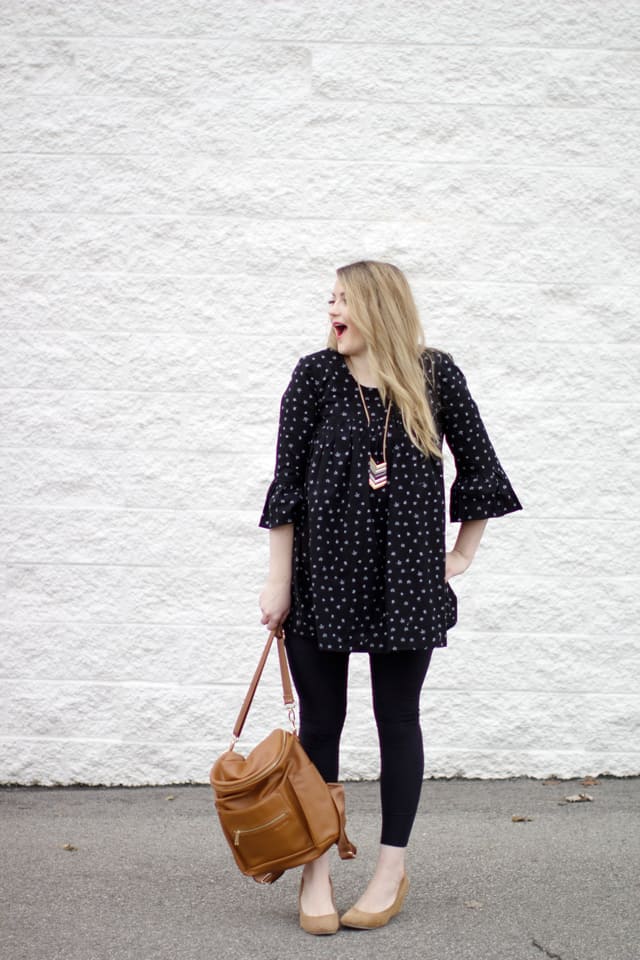 I sewed this one up in Star Black from Simple Simon and Co's  new fabric line, When Skies are Grey! It's black with little white stars and I love the little print for clothing!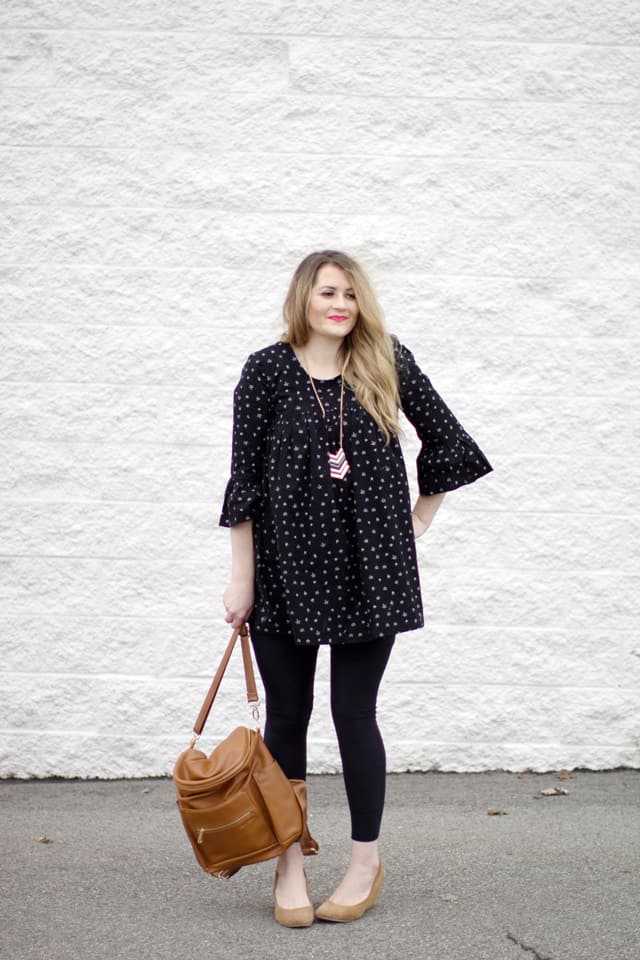 I think wearing all black is artsy, don't you think? Ha, but the little stars make the outfit a little more playful. This fabric is quilting cotton and it works well with the Rachel pattern! And now I want one in some of the other prints! I think this black and white rain fabric is darling! The star fabric reversed (black on white) is also really cute!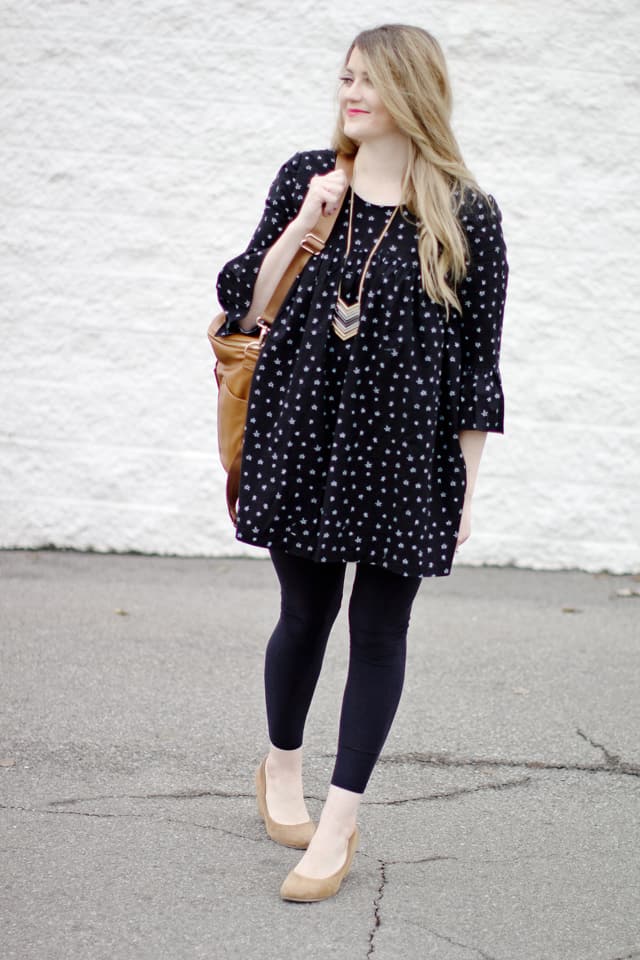 The little stars are just sweet and remind me of doodling on my papers in middle school. The sleeve on this top is my favorite part, it's a gathered bell sleeve and it's really fun to sew!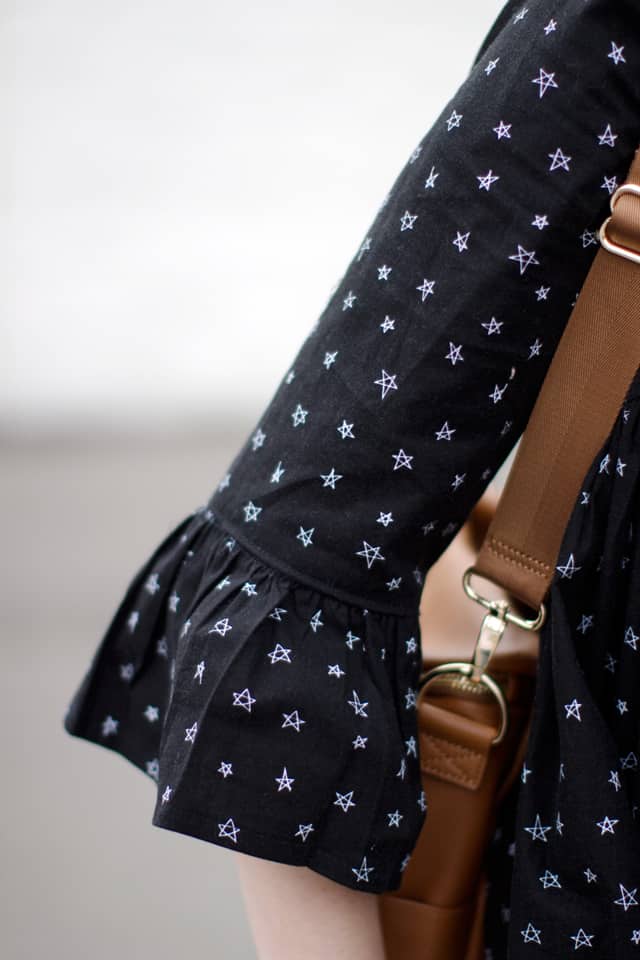 Best part?? POCKETS! Oh I love a tunic with pockets, especially when I'm wearing leggings without pockets. A girl can never have enough pockets. This pattern has 3 lengths including a dress and top, I can't wait to show you those!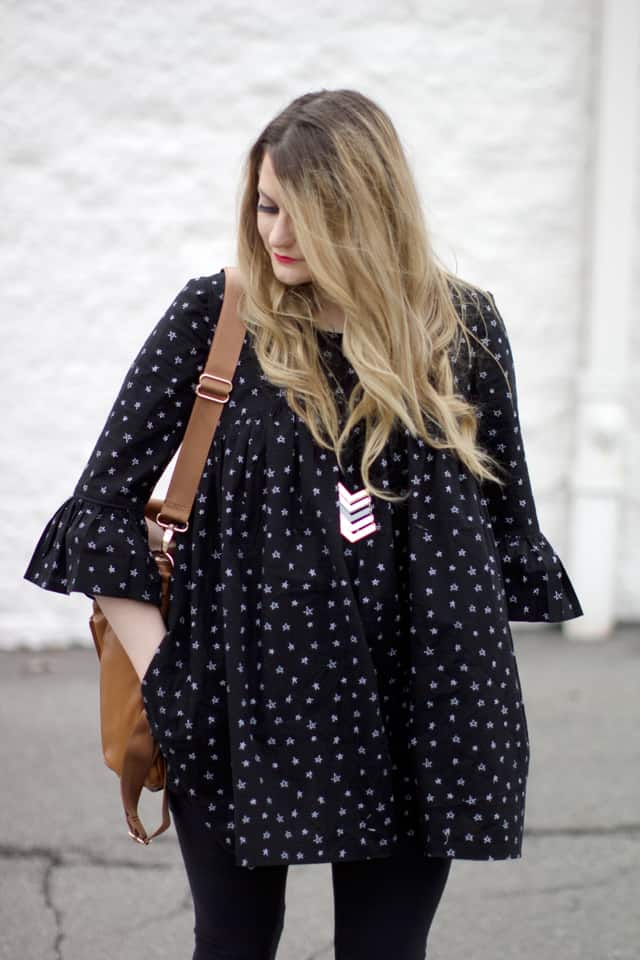 See the rest of the fabric tour at Simple Simon and Co and enter to win a fat quarter bundle here!
Bag: c/o Fawn Design