I've been hoarding this pretty floral oilcloth for years now and finally thought up the perfect project for it! This is a super simple changing mat with a few great features! The oilcloth makes it wipeable and it folds up into a little rectangle with a strap and snap to hold it together. This changing mat tutorial includes a pattern and is the perfect size for baby's first year and has a layer of batting for a bit of softness.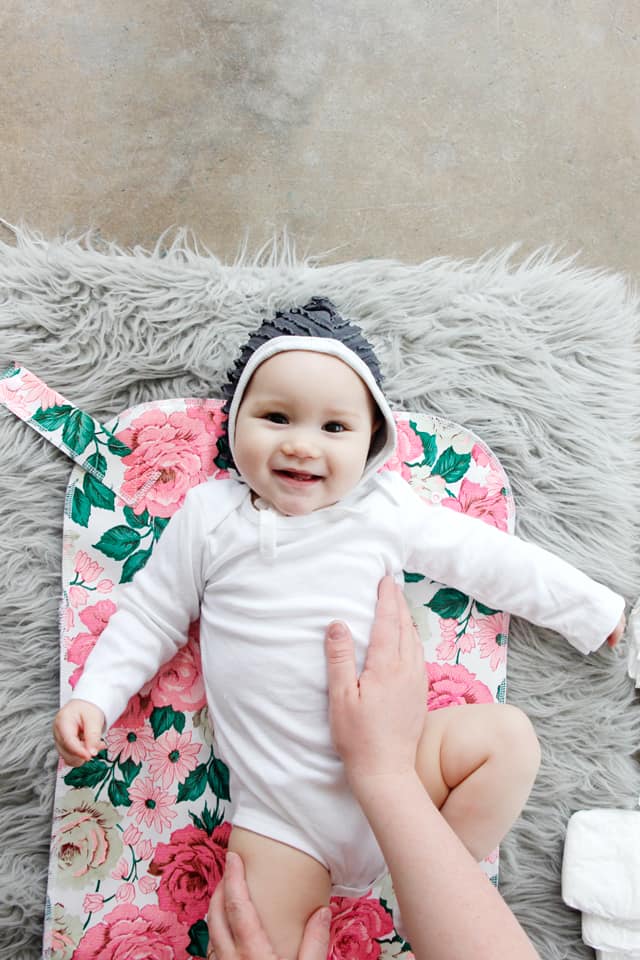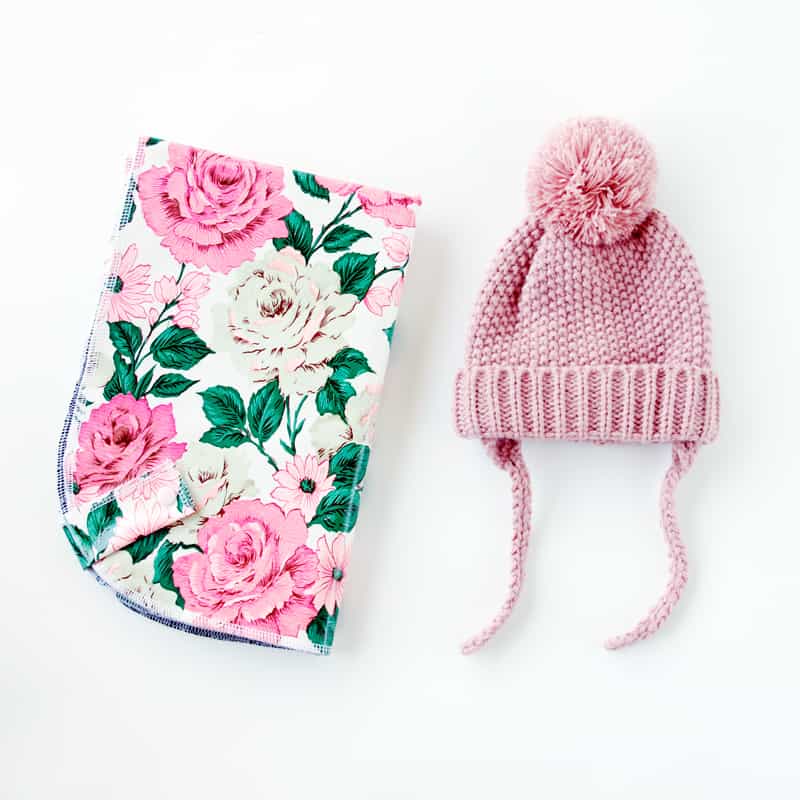 Is it making me excited to change baby diapers for the first time in over 6 months??? MAYBE! The power of a sewing project, I tell ya.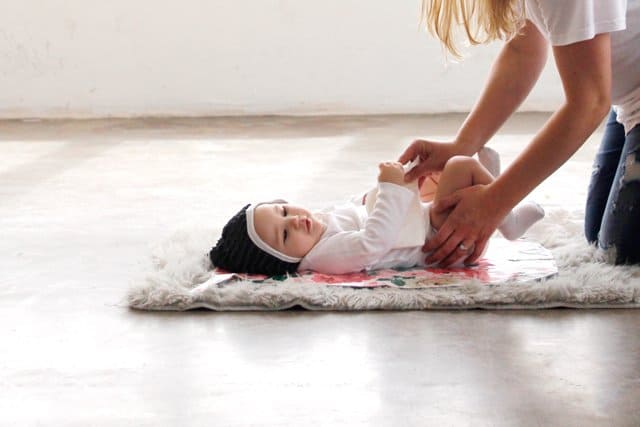 I serged the edges of this project, because I love the look of serging. (Plus, it's National Serger Month!) Serging is also an easy way to finish oilcloth because you don't have to turn the fabric, leaving bulky seam allowances. If you don't have a serger, there are 2 options for easy finishing: use a tight zig-zag stitch for a similar effect OR use bias tape to bind around the edges (and add a pop of color).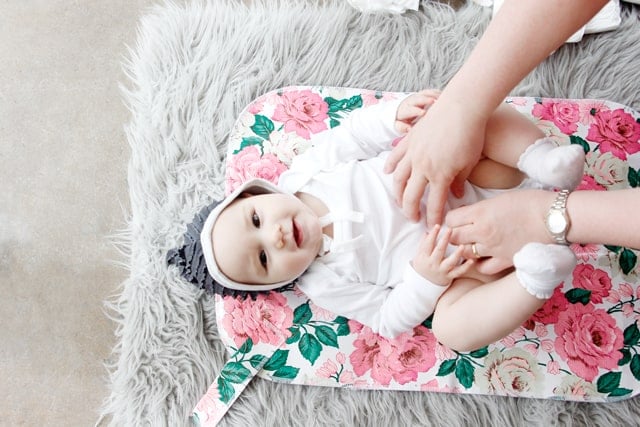 I used my serger machine for this project. It's a simple sew, makes a fun shower gift, and might even make you excited about baby poop!
Changing Mat Tutorial

-1/2 yard Oilcloth
-1/2 yard cotton, canvas, or other for backing. (I'm using denim)
-1/2 yard batting, my favorite is Warm & Natural, it's felted and easy to work with.
–Kam Snap + Pliers
-pattern (see button below!)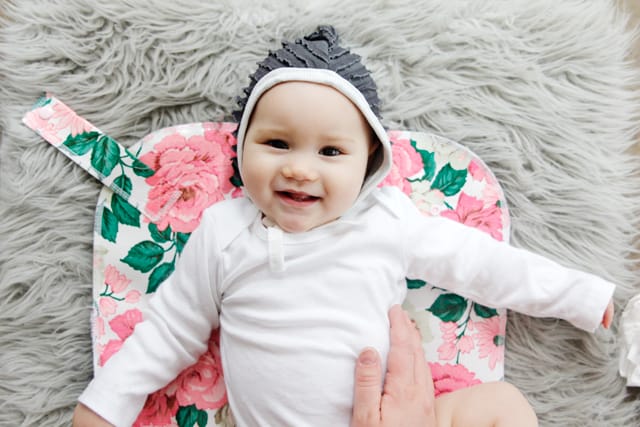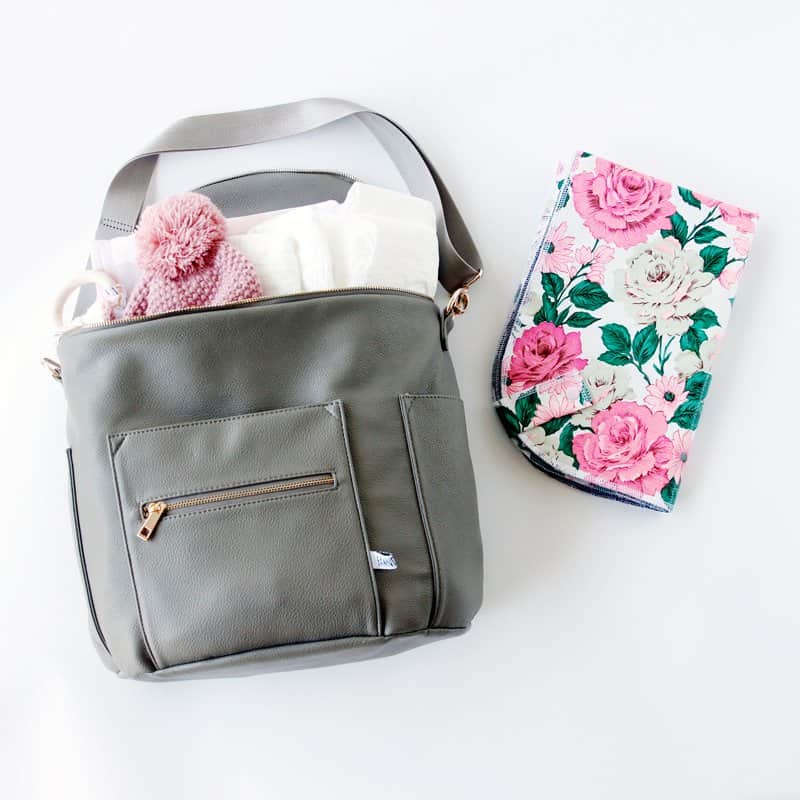 I got this floral at a fabric shop and can't find it online. But here are some other cute options:
–Cherry Blossom Floral
–Hibiscus Floral
–Green Apple Oilcloth
–Yellow Apple
–b/w Polka Dot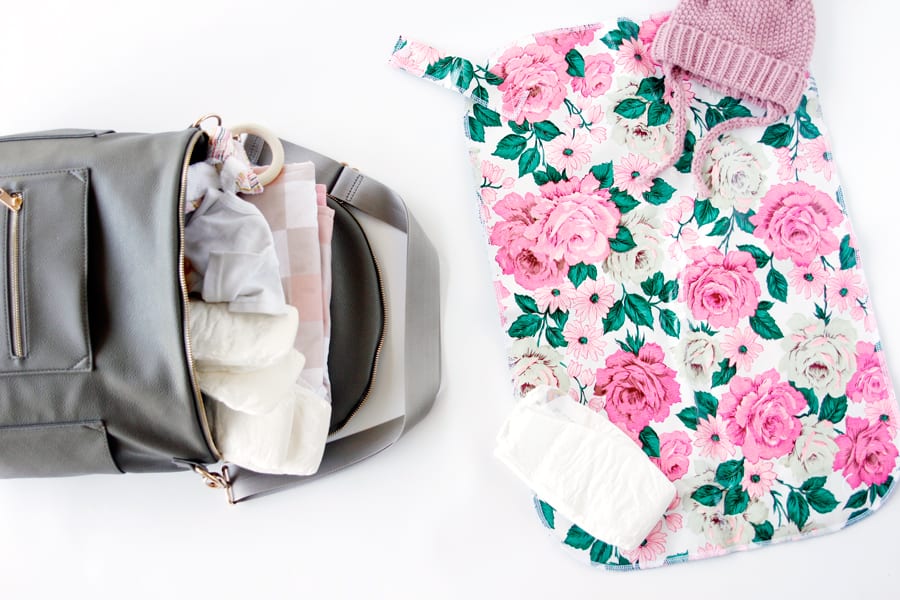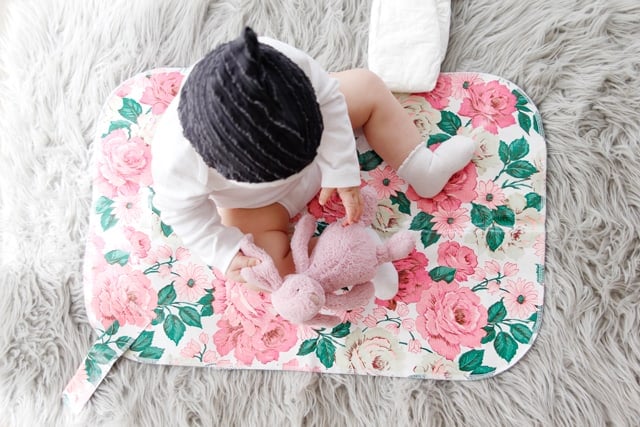 Instructions:
To start, print out the pattern piece and tape together. There are just two pages. Cut out the pattern pieces.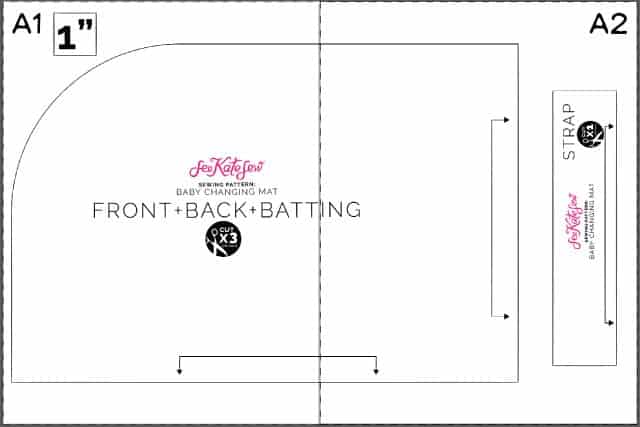 Cut 1 main piece from your front fabric, backing fabric and batting. You'll have 3 pieces. Cut 1 strap from front fabric.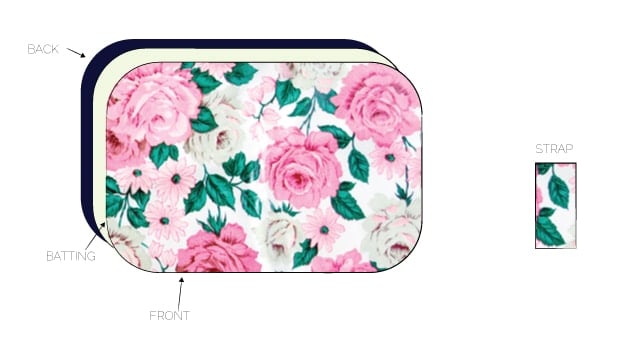 Stack main pieces as shown above, with the right side of the front facing up and the right side of the back fabric facing DOWN. And the batting in the middle. Line up all the edges. Use sewing clips to hold it together and serge edges, shown in grey.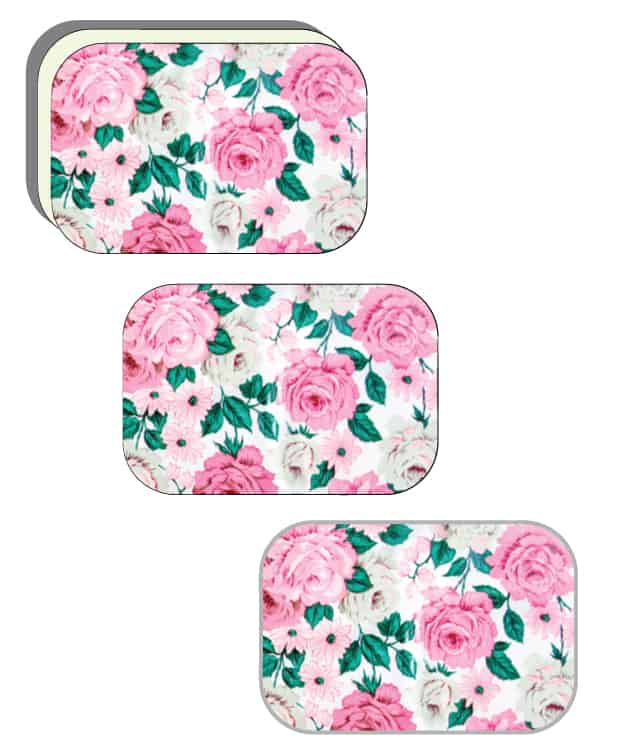 Fold strap in half and match long edges. Serge around raw edges of strap. Sew to a corner of the mat, 3″ from the corners edge.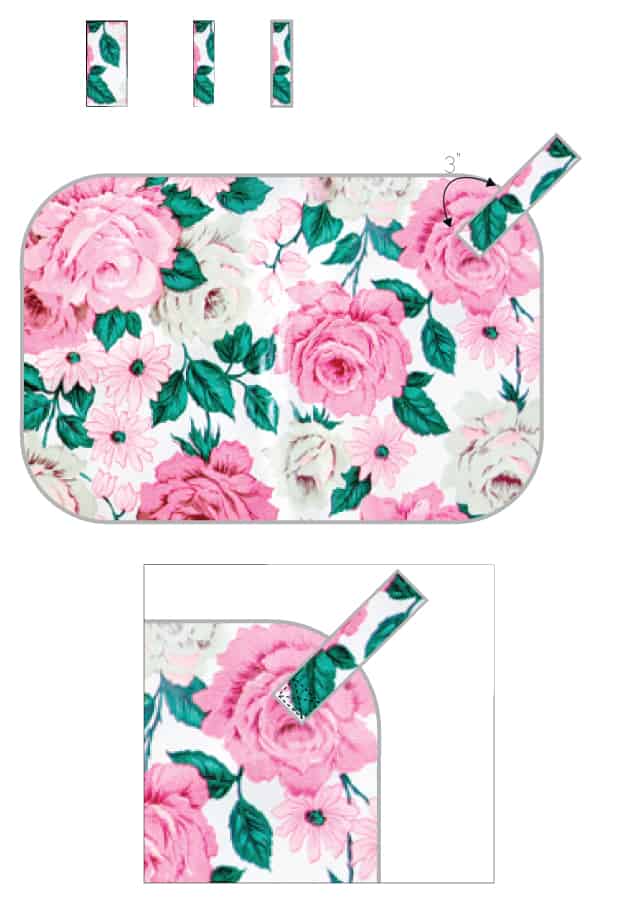 Place a snap at the end of the strap. And a corresponding snap at the same spot on the other top corner of the mat, 3″ from the corner. Fold up your mat before placing the snaps to make sure you get the right side of the snap where it needs to go.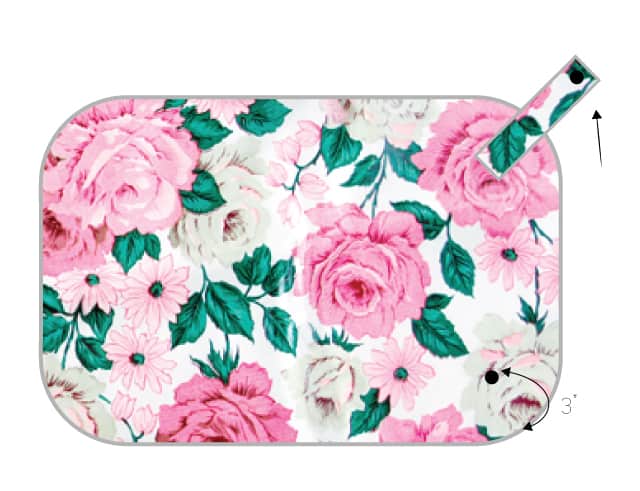 That's it! Fold it up and stick it your diaper bag!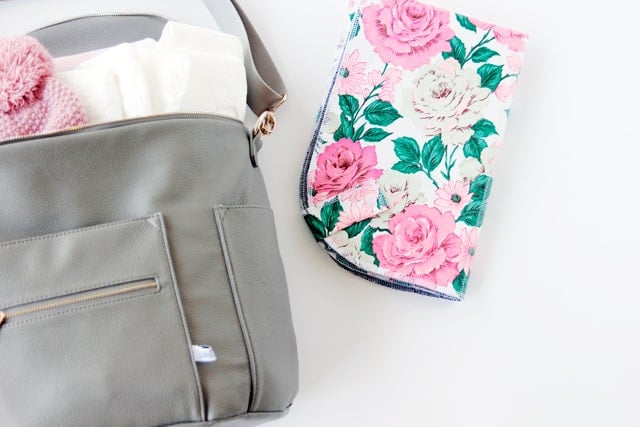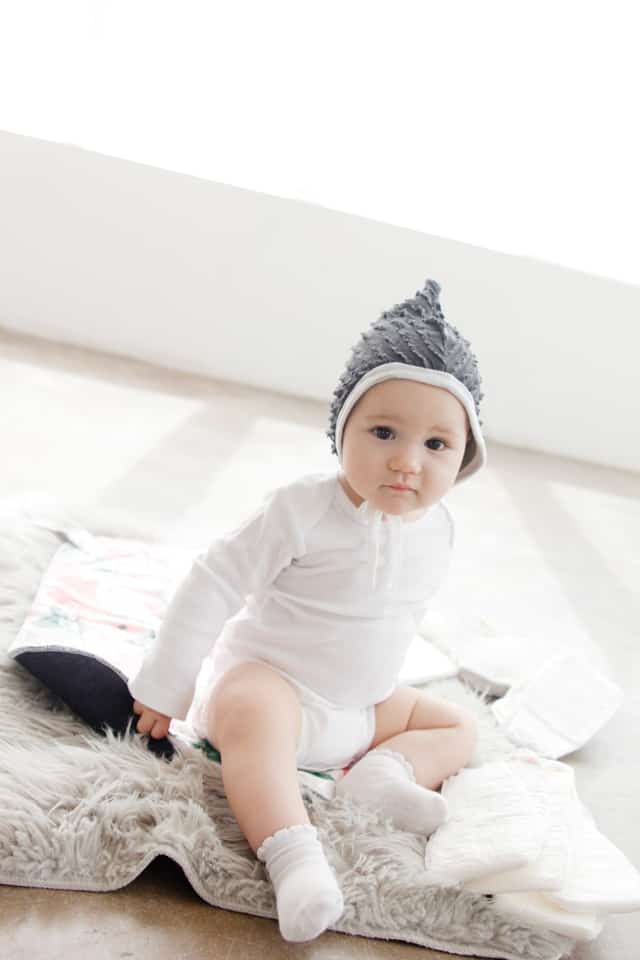 Accessories:
Grey Diaper Bag // c/o Fawn Design
Pink Baby Hat // Zara
Pixie Baby Hat // Pattern

Check out this post of 50+ MORE Baby Sewing Projects!
SaveSaveSaveSave