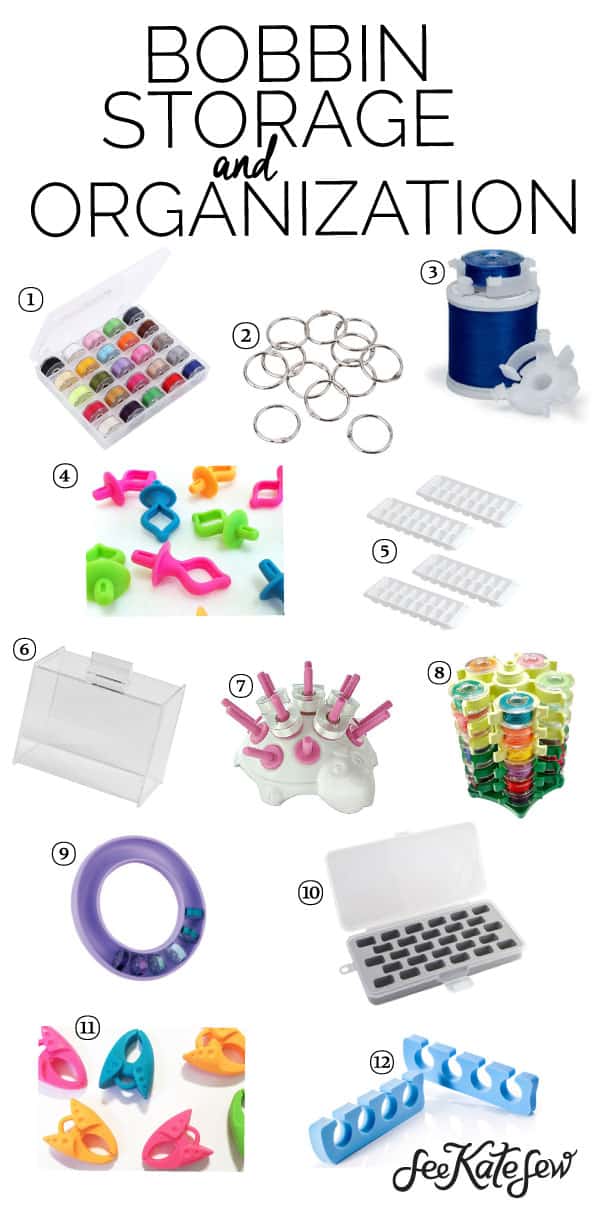 Having bobbins that are organized and easy to access makes sewing projects so much better! There are lots of products out there just for bobbin storage and I've rounded up a few of my favorites (plus some items you may already have around your house!) today: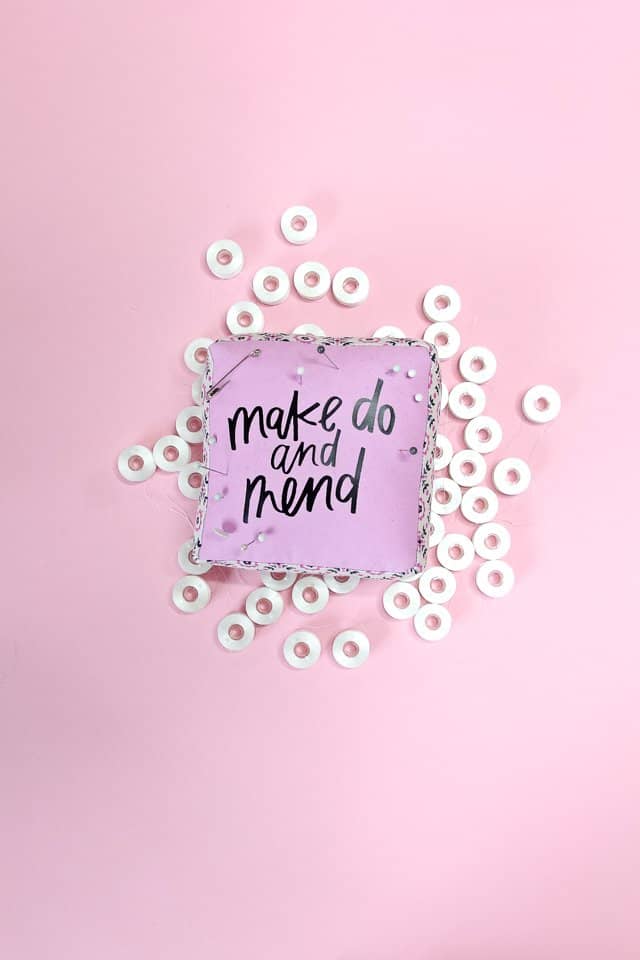 1- Simple bobbin box : This is the probably the classic storage method everyone is most used to. These little boxes are great and easy to stack!
2- Metal rings: A big metal ring is a really simple and inexpensive way to keep track of bobbins! Just pop on similar colors or fill a ring with all the bobbins you'll need for a specific project.
3- Handi-Bob: This little gadget really is handy! Keep your wound bobbins and matching thread spools together. These also have short arms that wrap around the bobbin to keep thread from unwinding.
4- Bobbini bobbin holder: These are cool and cute! They're similar to the Handi-Bob in that they keep your thread and bobbins together, but they're a little less bulky and add color to your sewing space.
5- Ice cube trays: These are kind of a small storage no-brainer, but really useful and simple!
6- Acrylic recipe box: This is a little unorthodox but I think it would be pretty to fill one of these up with bobbins and store it on a shelf near your sewing table!
7- Bobbin porcupine: This adorable holder fits every brand of bobbin and helps keep them organized and within reach. It actually holds quite a few bobbins (up to 30!) and it's just SO CUTE! 
8- Bobbin tree: These holders are stackable so you can get more sets and snap them on as needed or take off sections and store them wherever you'd want bobbins. The actual holder parts are strong but flexible and should fit any bobbin brand and keep the threads snug.
9- Bobbin saver: This is a great little tool for keeping bobbins tidy and ready to be used. It holds up to 20 bobbins!
10- Gray bobbin storage box: This is kind of like a mash-up between number 1 and number 5!
11- Bobbin clamp: You pop your bobbin into the clamp and it holds the tails in place then you can attach a bunch of bobbins together and hang them wherever you need to!
12- Toe separators: I know! Seems silly and the name "toe separator" sounds less than cool but these work! And they're inexpensive and lightweight. Pop a few bobbins in where your little piggies usually go and you're set. ;)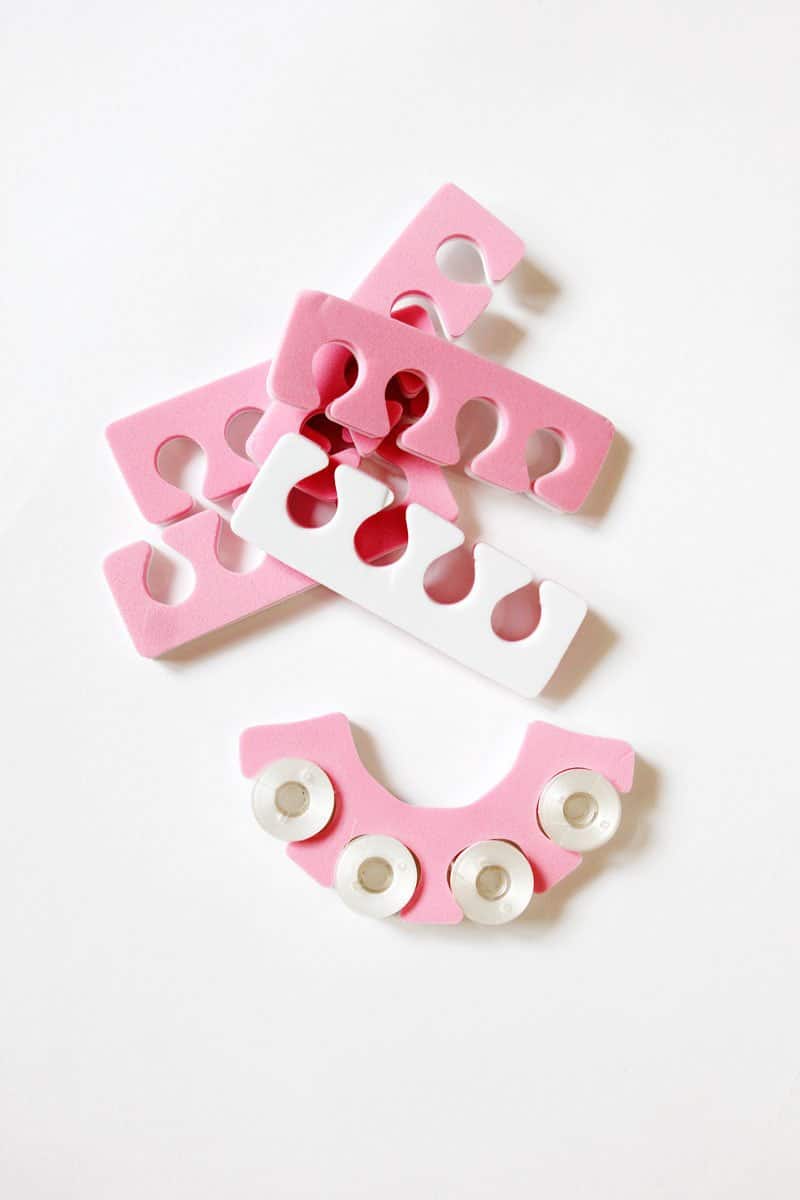 How do you store and organize your bobbins?