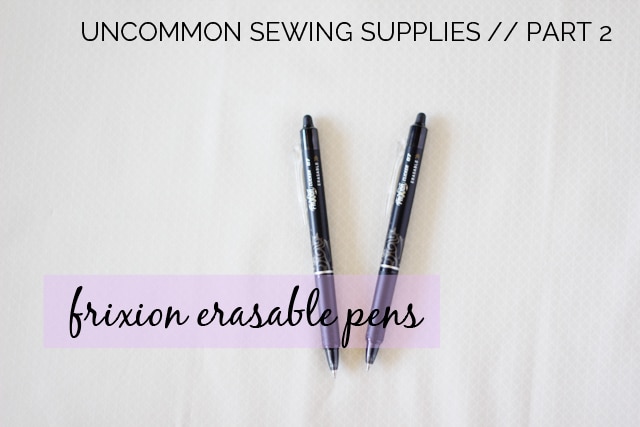 I really enjoyed all the comments on Part 1 of this series! I am planning to do a follow-up post later this week on where to buy "cute" icing spatulas, hah! Since so many of you asked, I don't quite remember where I got mine since it was quite a few years ago, but I did find some really great ones that I'll share with you soon! I'm so happy to spread the sewing tip love and here is another tip you have to know about!
FriXion Erasable Pens
are useful in sewing because the ink disappears when you apply heat to it! So you can write all over your fabric with a nice ballpoint pen and not worry about it! Isn't that awesome! There are a few other methods of writing on fabric, but nothing beats a ball point pen for precision. You can mark dart legs and points, pleats, notches, anything really! It's magical!
Here's a little demo of how it works: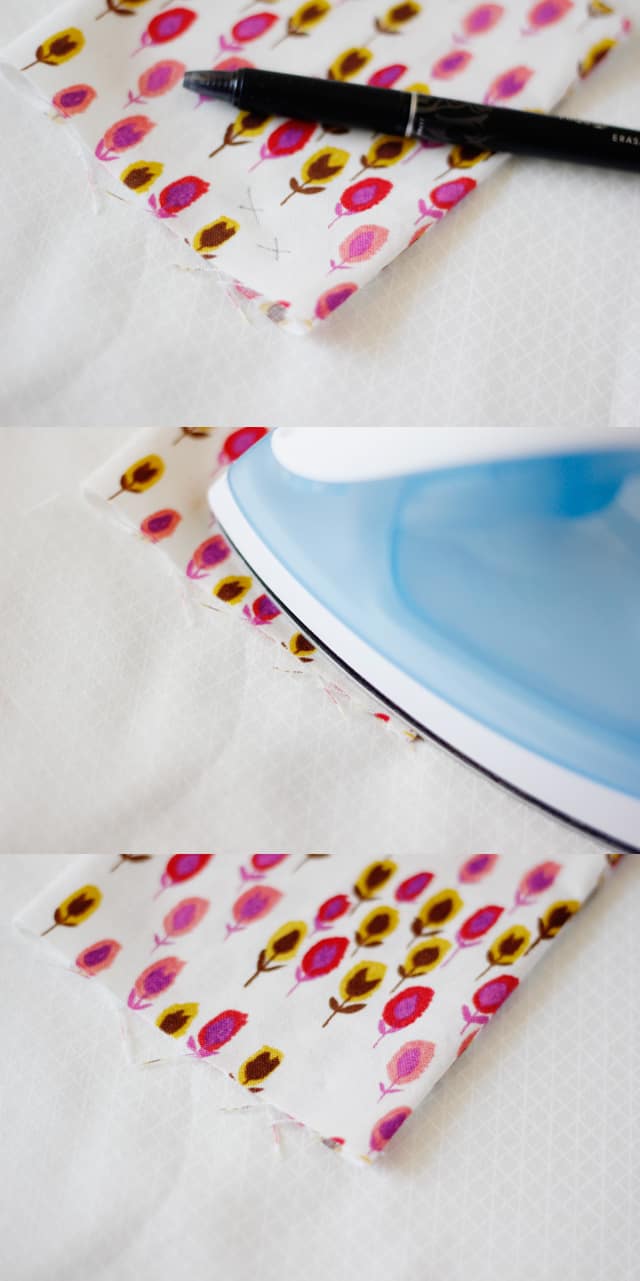 FriXion Erasable Pens
for Sewing
1. Draw on fabric. 2. Press 3. It's gone, just like that!
There is one caution, however! If you live in a very cold climate, you may not want to use Frixion Pens. In freezing cold weather, the marks can reappear. It might be fun to write secret messages on coat linings for kids that only appear in cold weather, though!
I'm guilty of using real pens on my fabric at times (GASP!) but with Frixion pens you don't have to live on the edge when you're trying to mark things! I got mine on Amazon
, but they are also available at most office supply stores!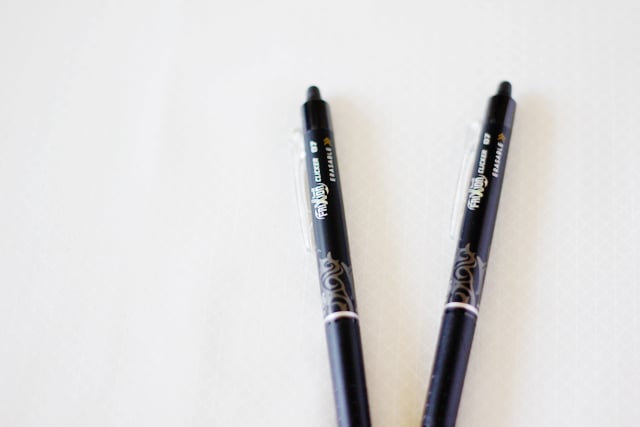 Hope you enjoyed this tip! What's your favorite way to write on fabric?