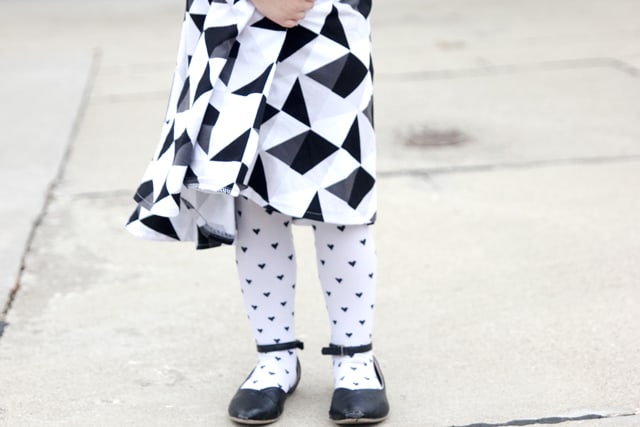 I have 2 more Pippa Peplums to share today and one more hack tomorrow before Pippa Peplum week ends. Be sure to grab the patterns while the codes are still good:
"PPW" – save $4 on the Pippa Peplum
"PPW2" – save $2 on the Pippa Add-on Pattern
"PPW3" – save $5 on the Penelope Peplum
These two are the circle dress option from the Add-on Pattern, both in Idle Wild Fabric.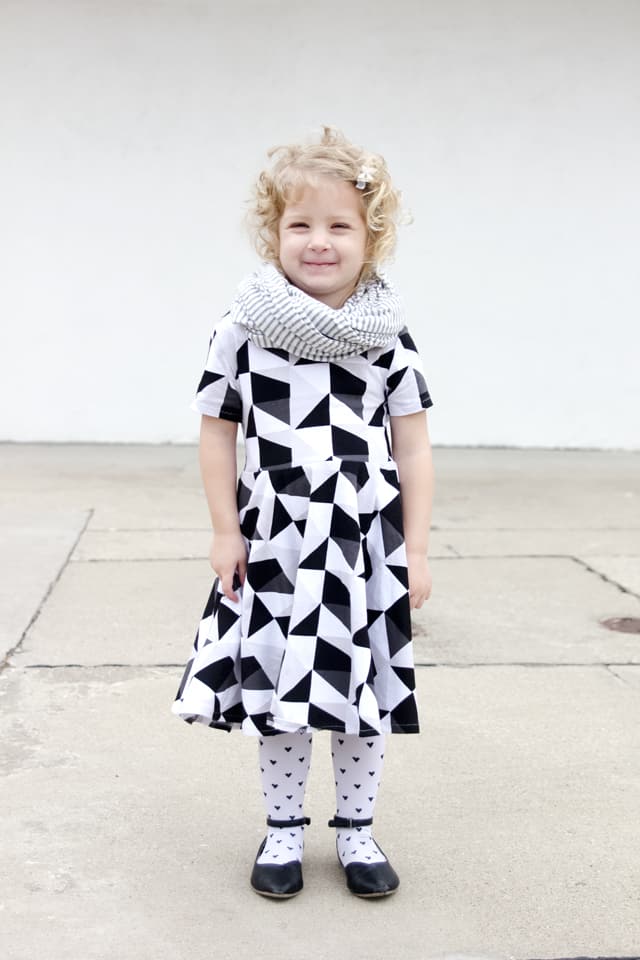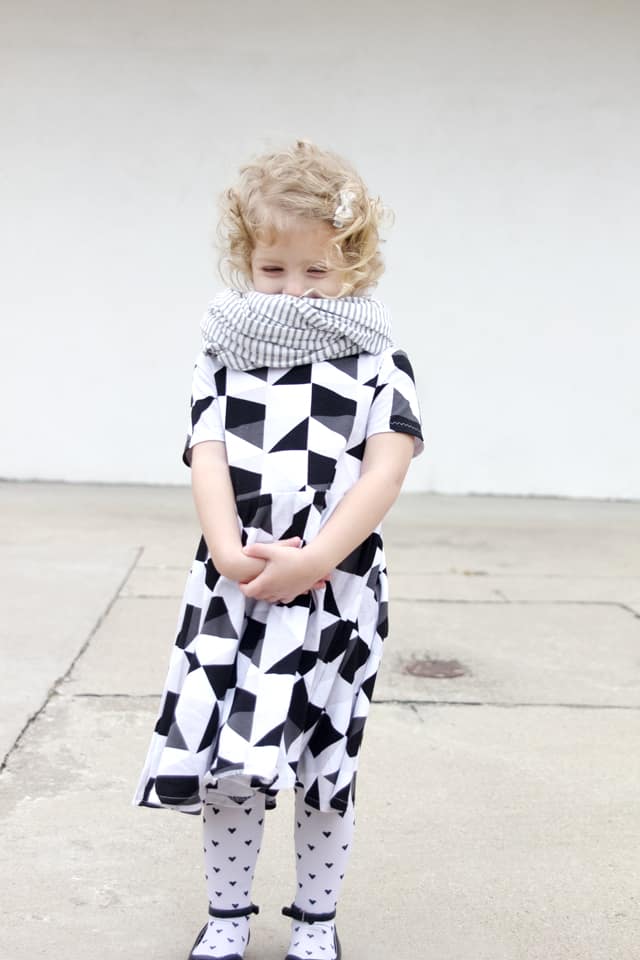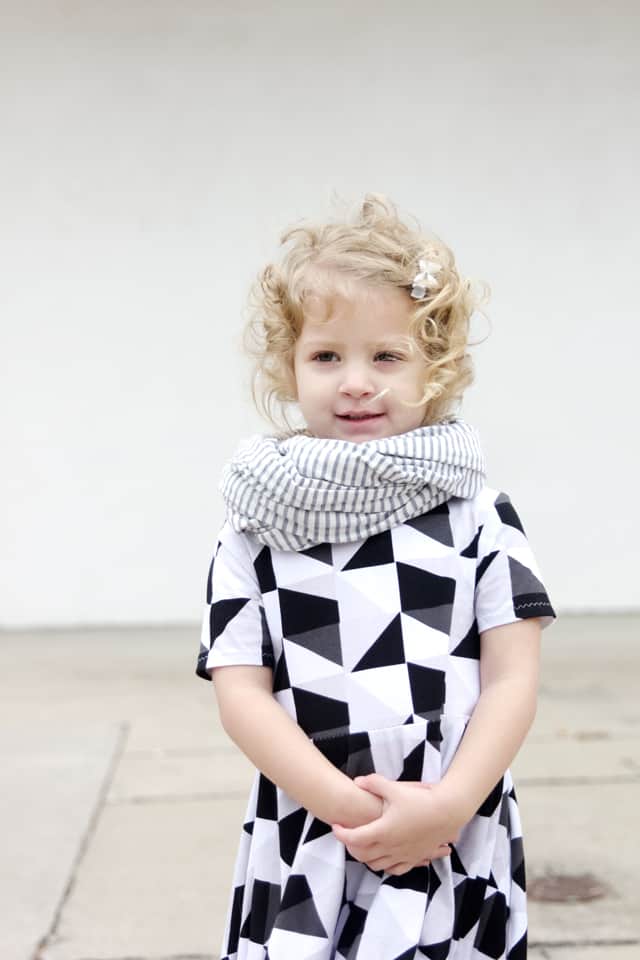 The second one is with the Blue Bird fabric. We paired it with my bubblegum pink Bubbblegum coat. These have become our new closet staples. The patterns are fun but the pattern is so simple that it's great for everyday playtime or dressy occasions!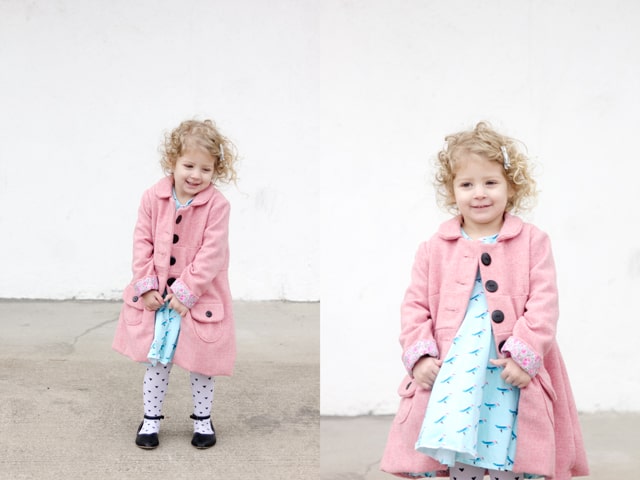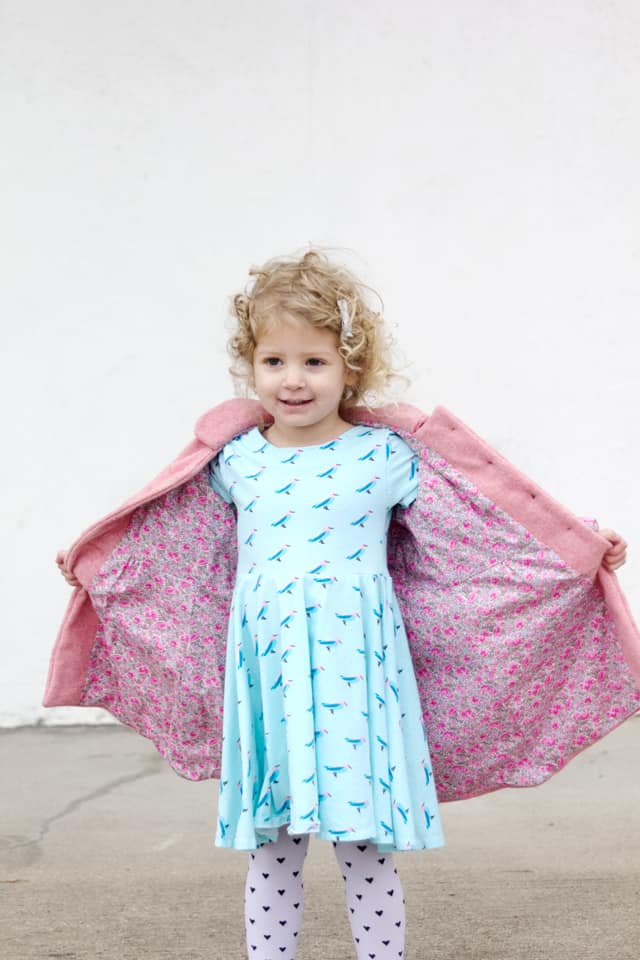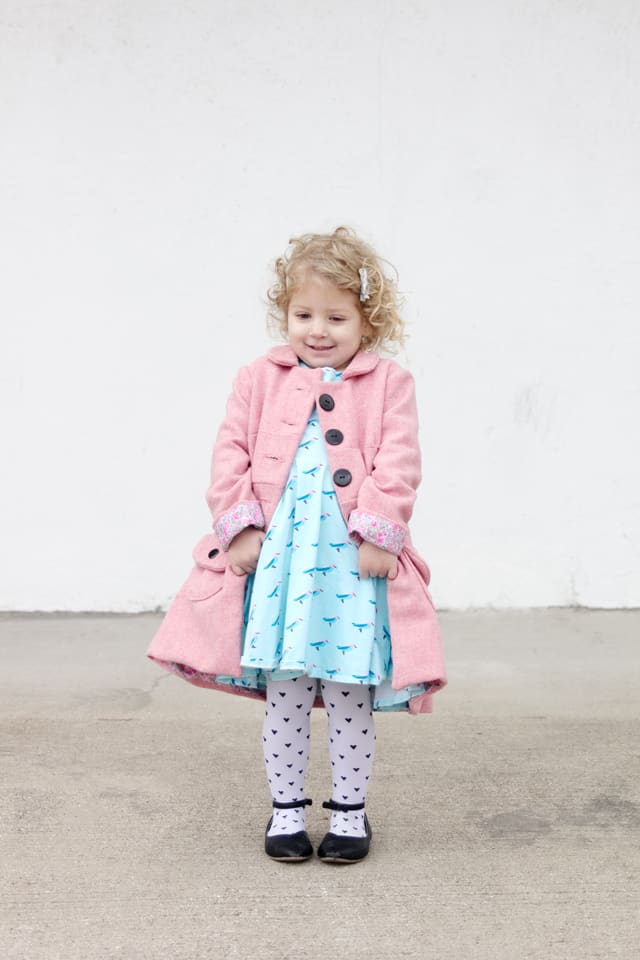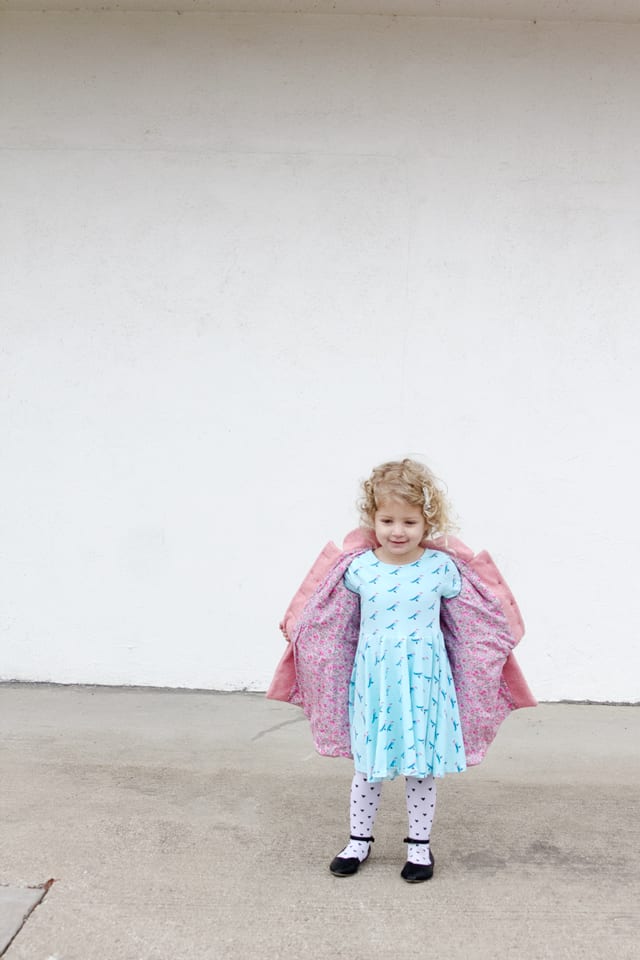 Hop over to the Facebook Group to join in the sew-along fun!