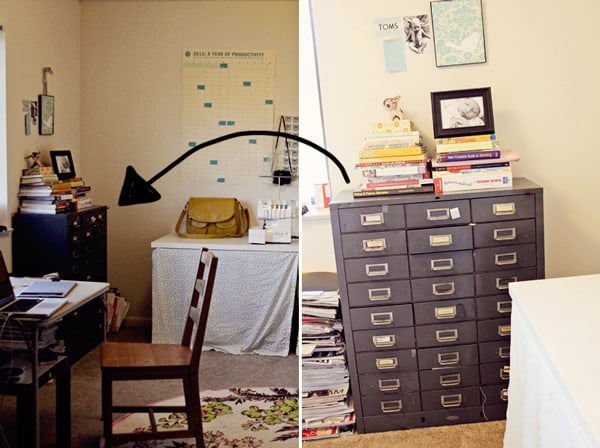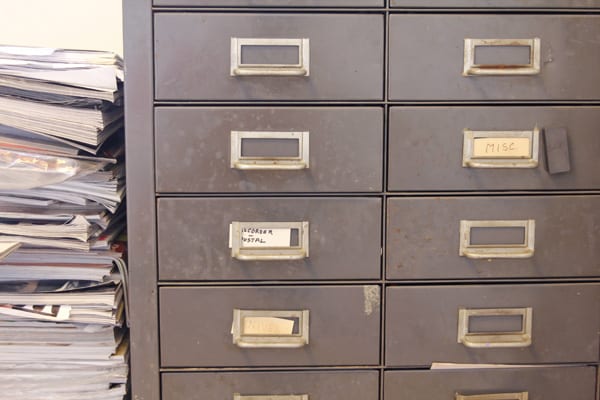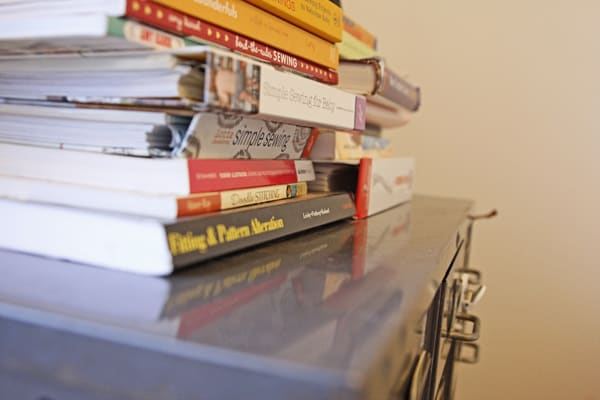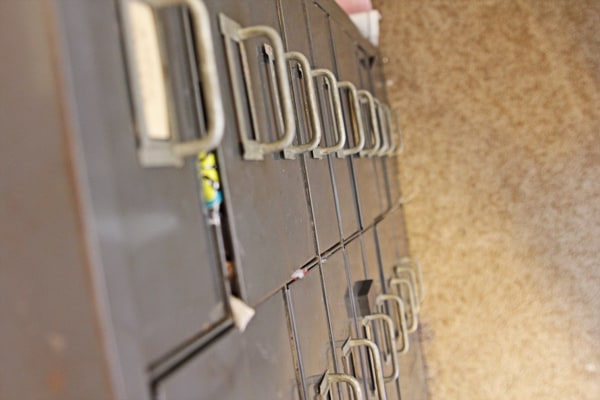 Sentimentality can be heavy sometimes. Literally. This big metal chest of 27 metal drawers is the perfect example. It was my grandfather's. His name was Julius. He was awesome, supportive and the happy-go-luckiest person I'd ever met.


I used to go over to his house where he paid me to do chores, an excuse to see us weekly. He had polio and couldn't so simple chores like weed or water the plants. He handed me a blow torch and showed me how to burn the weeds in between the bricks so they wouldn't come back. That was my favorite chore. I told you he was cool.


He always had a new half galloon of vanilla ice cream that he would bring out for my brothers and me afterwards. He bought it special for us. He'd watch us eat it with a big smile on his face, like it was the best thing he could have given us. It was. 


When he died, I got this big metal chest. I lugged it to college my second year where a whole apartment of strong boys had to help me get it up the stairs. When I got married a year and a half later I used another hoard of boys  to help me get it down the stairs into my new apartment. It is all metal and really heavy. Up and down stairs, even heavier. When we moved across the country, thousands of miles through the middle of nowhere it had to come. It's the perfect sewing room piece. It's full of buttons and zipper and paints.


My grampa's house was full of treasures like this one. Everything labeled in his uppercase print. He kept everything. The chest was loaded when I got it. Full of envelopes and sticky back paper and glue of all kinds. It's just so him. In his office a picture of him hung above this chest, on a mountain with greying hair and big smile and a backpacking pack. He was an adventurer, too. And now that he's gone, I feel like this chest reminds me to be more like him, organized and happy-go-lucky…To keep everything, to share half gallons of vanilla ice cream and to use a blow torch whenever you have the chance.
So what's inside?? Everything you can think of.
Like zippers. (In the drawer labeled Electric Tools)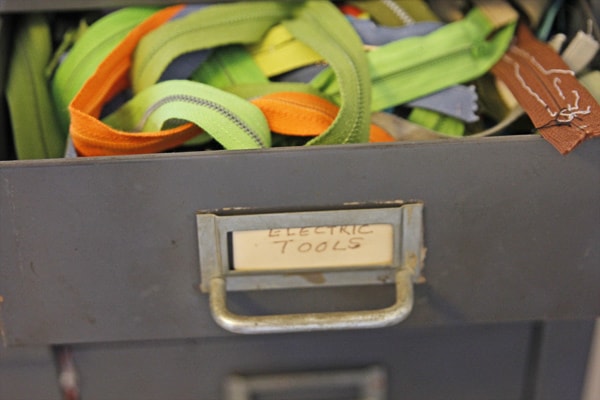 A million buttons, mostly thrifted by my mom.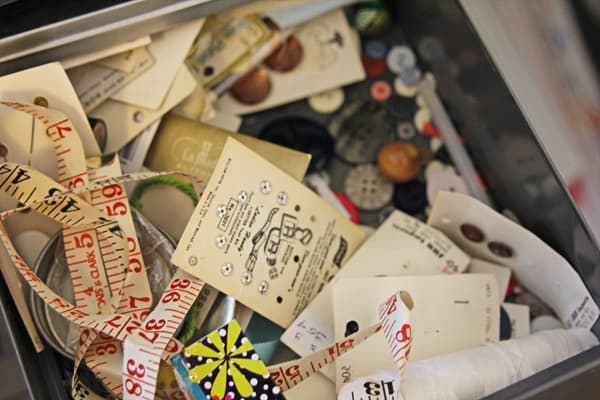 Paint, ink, puffy paints. I keep these in the top drawer because little babies like to play with them.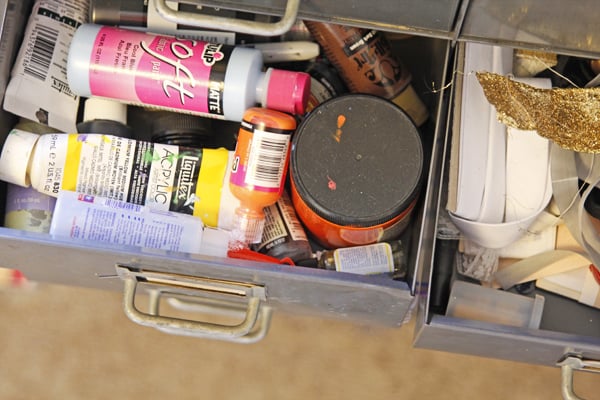 Ribbon, twill tape, bias tape.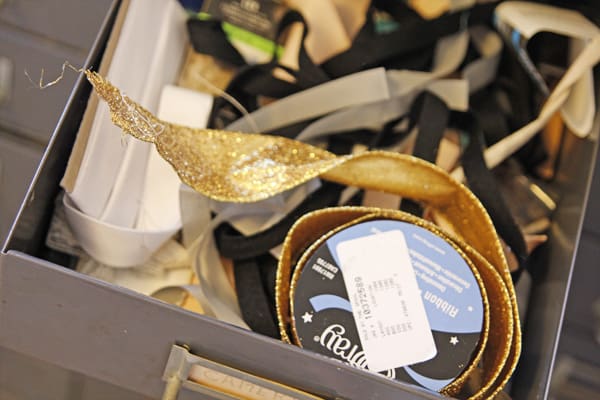 There are also sewing machine manuals, spools of thread, extra needles, a whole drawer of elastic and some randoms like the scorecard from our very first date where I won in mini-golf. It's fully loaded and such a great organizational tool for a sewing room, even if it is really heavy! I use it as a great excuse to keep everything!  


If you missed the rest of my sewing room tour, click here!