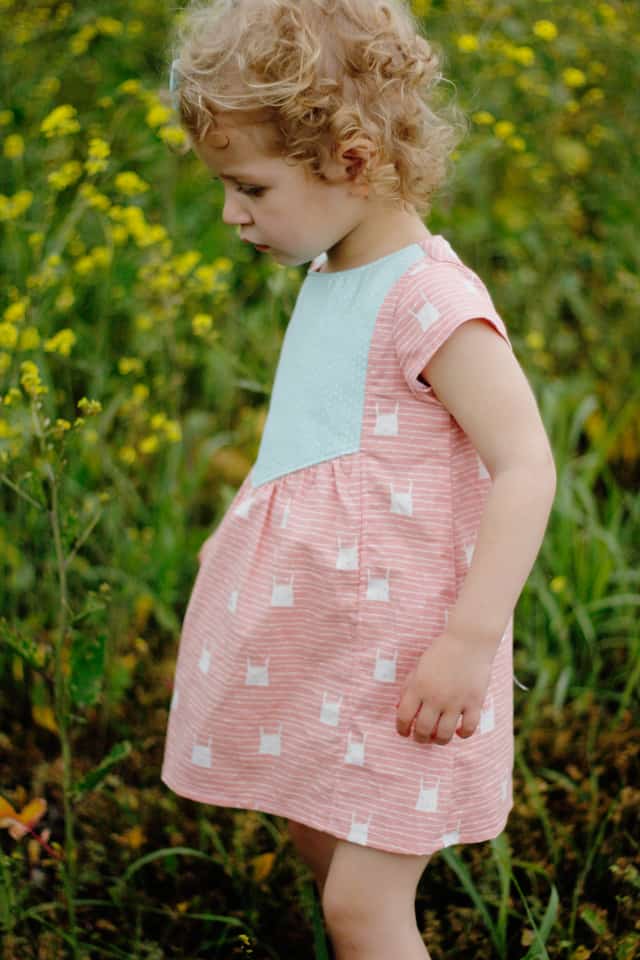 Just popping in today to share some photos of this little spring dress!
It's becoming a tradition to make a bunny print dress for my daughter every Easter. I don't think it was on purpose, it's just so hard to pass up cute bunny fabric! This fabric is from Dear Stella, the bunny fabric is called "Playground Bunnies Peach" and the mint heart fabric is from the same line and is called "Playground Hearts Mint".
I love them together. I actually made this dress a while ago, it was one of my rough drafts when developing the Manhattan blouse pattern.  I was playing with different angles and ways to create my angled yoke idea and ended up with this paneled dress.
I made it at night when my daughter was sleeping. It's a tad shorter than planned, but I think I'll just make some bloomers to go with it!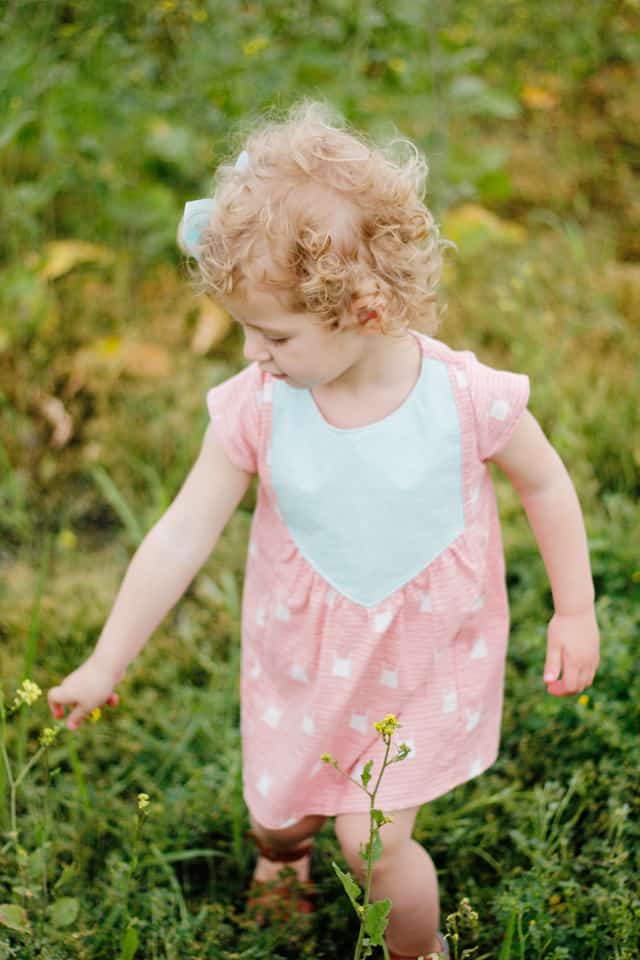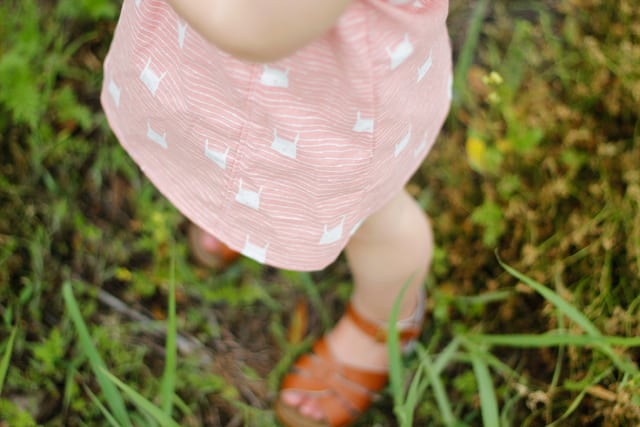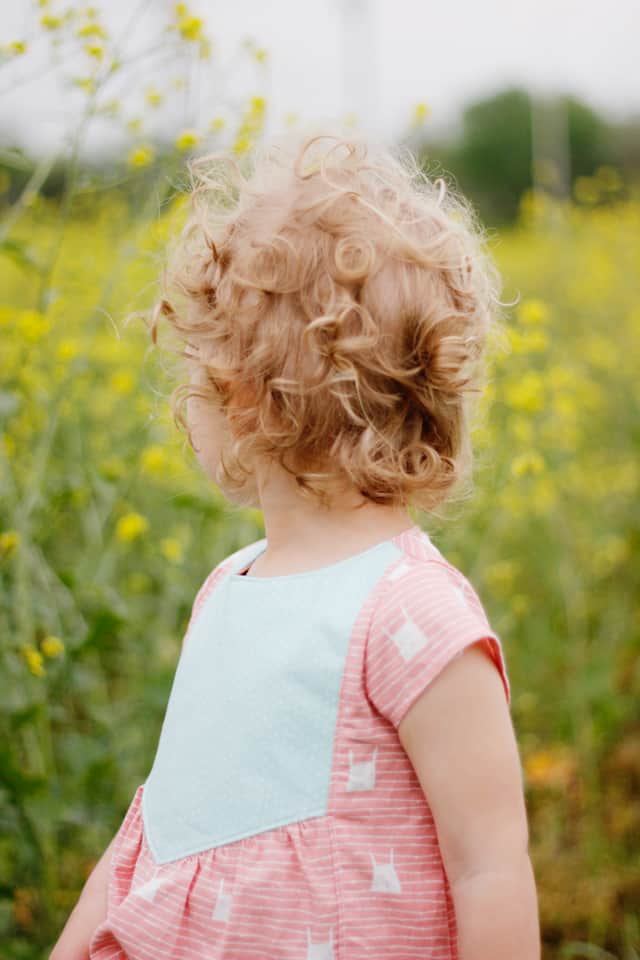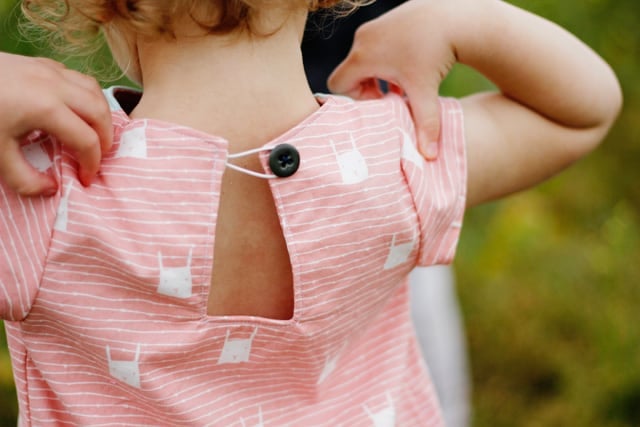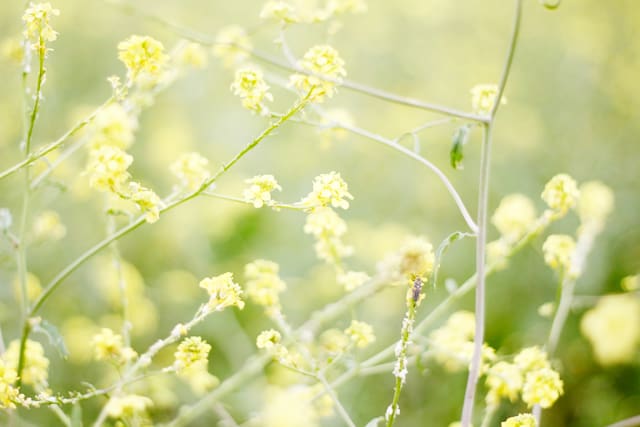 Happy Spring!