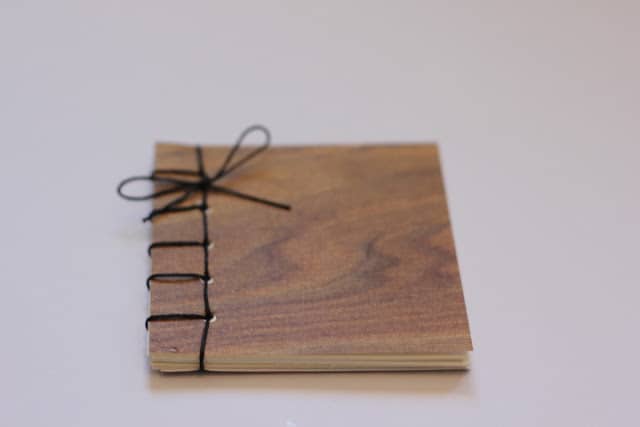 This is an easy technique for making cute little books. All you need is scraps of paper, a hole punch and string of some kind.
Step 1: Cut a small stack of paper down to 3″ by 3″ (or whatever size you want)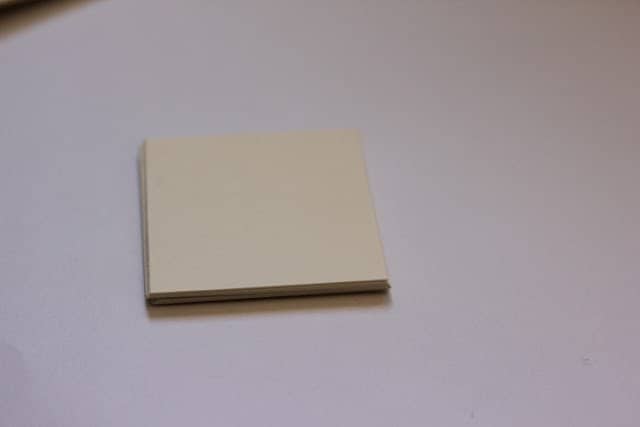 Step 2: Mark where your holes will go, every 1/2″. This sheet will become your template for punching holes.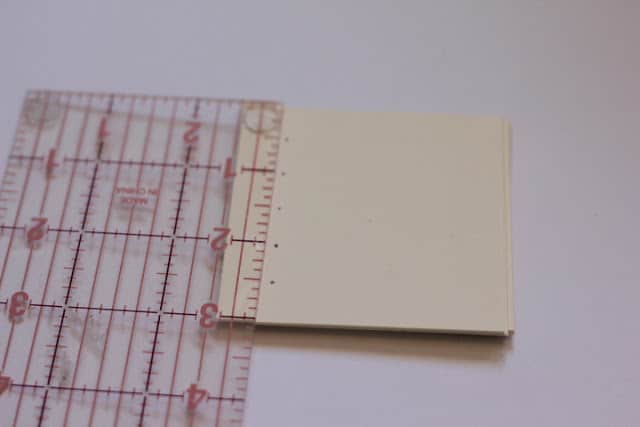 Step 3: Cut covers for your little book from scrapbook paper.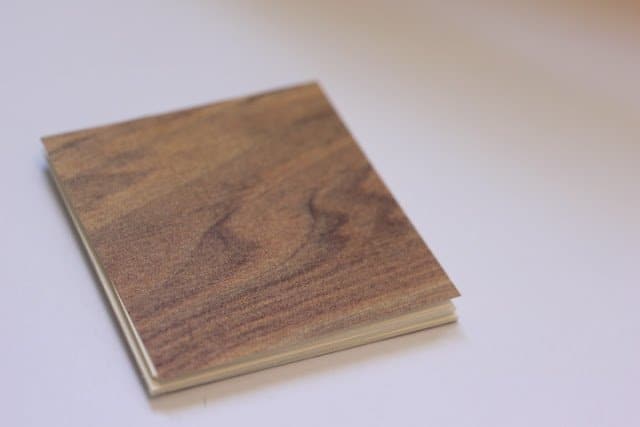 Step 4. Put your hole punching template on top of the stack and punch away.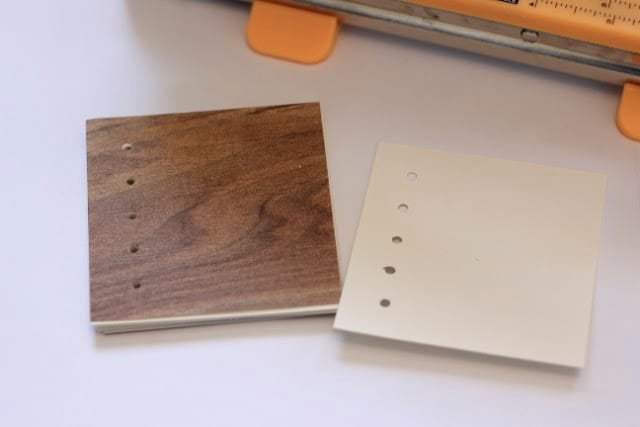 Step 5: Get some thread or string. I use waxed linen thread.
Step 6: Start threading. You can do lots of different patterns to keep your pages together, so be creative.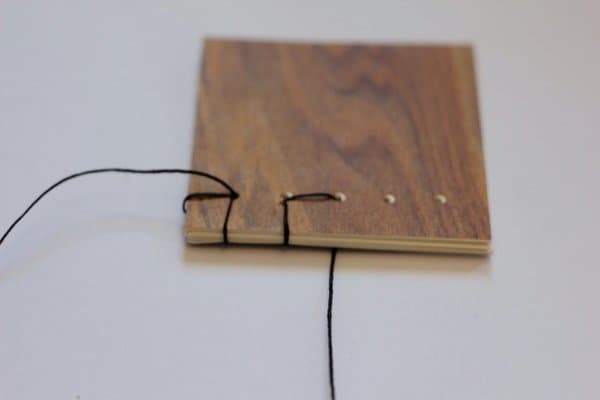 Step 7: When you're done, bring the threads together and tie a bow or a knot.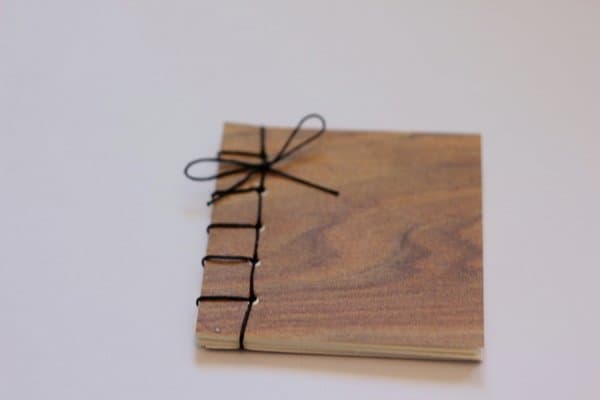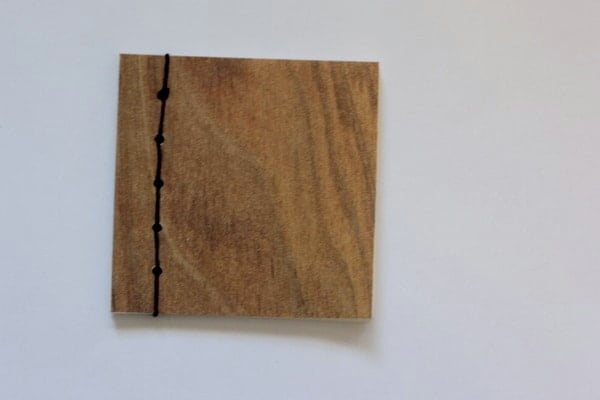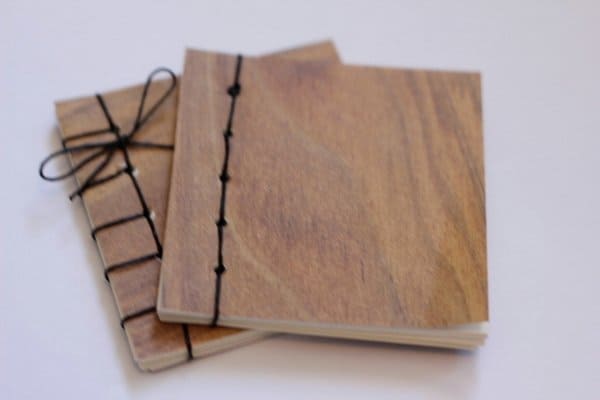 I made them in a woodgrain paper, but these could be made in anything for different occasions. Maybe a cute way to make a valentine?