This is my official Alphabet collection look! If you missed the launch post last week, the Pattern Anthology Fall Collection is out right now! This is the second and final week to snag the collection at 40% off! Click here to check it out.
Since we're not into the school years yet (thank goodness, I don't think I can handle that!) this collection won't be going to school, but it is nice to have a jump on fall sewing anyways. All 4 of the Alphabet collection patterns go down to size 12-18M! So they are great for toddlers! And the patterns are totally play friendly. We went to a tennis court for this photoshoot. It is a little reminiscent of recess on the blacktop!
I sewed up this look with fabrics and supplies from our four rad sponsors: Coats and Clark, Organic Cotton Plus, Michael Levine and Girl Charlee. We were thrilled to get such awesome companies on board for this blog tour because we loved these companies already. Their fabric and supplies are things we already use and are seriously the best quality!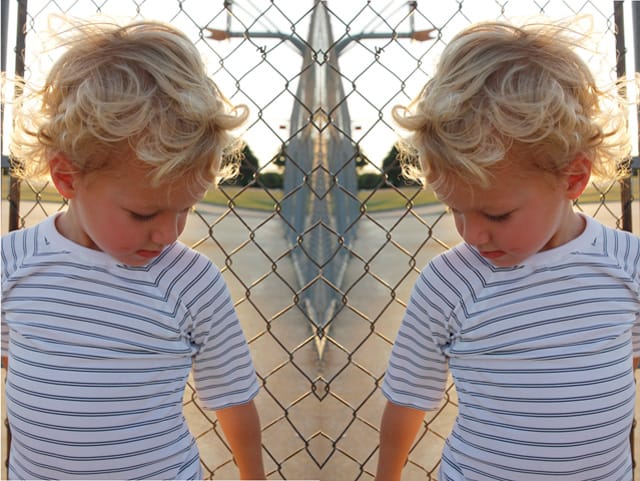 The Recess Raglan is my contribution, I had a lot of fun making this pattern. It is definitely the most "basic" pattern I've ever made and so far the most worn also. I made a whole bunch of raglans as I made and tested the pattern and they've become our wardrobe staple. The shirt is a quick sew and has a few sleeve options. Elbow length is my favorite. I made this shirt with a black and white striped knit from Girl Charlee. I love Girl Charlee!  (I am actually waiting for another shipment from them this week! I might be sitting by the mailbox for this one, it is good!) They always have new stuff in their new arrivals and I am so impressed with the quality.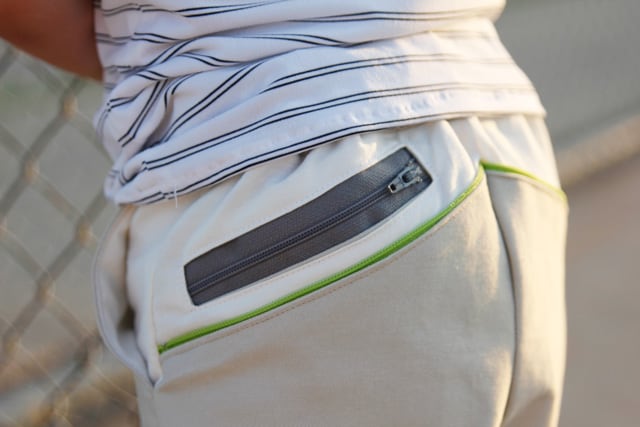 I sewed the W pants up with twill from Organic Cotton Plus. The cream colored yoke is actually also from Organic Cotton Plus and is a muslin. I really love their fabrics! I ordered a few twills, including a bright green one that are perfect for pants. They don't wrinkle as easily as lighter weight fabrics and the quality is really great. I love that Organic Cotton Plus grows their cotton in the US (deep in the heart of Texas!) and is 100% organic, no pesticides! I love that they are protecting our earth and I always feel good about wrapping my babies in organic. They even have some great fleece that I would love to make gdiaper inserts with. They do have eco-dyed fabric, but their natural fabrics are also a perfect blank canvas for dying! We were lucky to stumble upon Organic Cotton Plus and I'm pretty excited to make some more W pants with the rest of my fabric from them!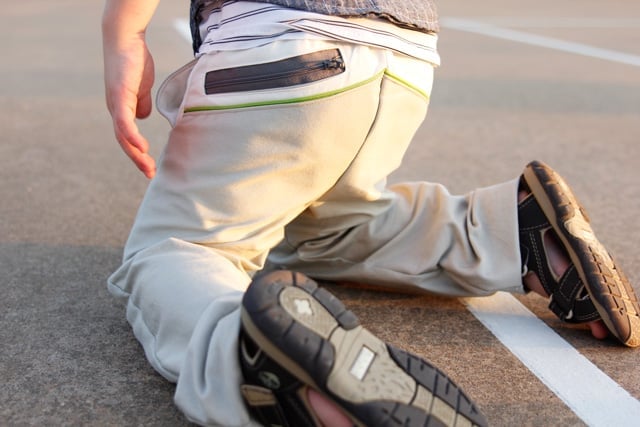 The W pants were a fun sew! I already made some shorts from the pattern also. You have the option of putting in a zipper fly in the front and zipper welt pockets in the back. This pattern is zipper heavy! To make it even more zippy, I ripped apart one of the zippers that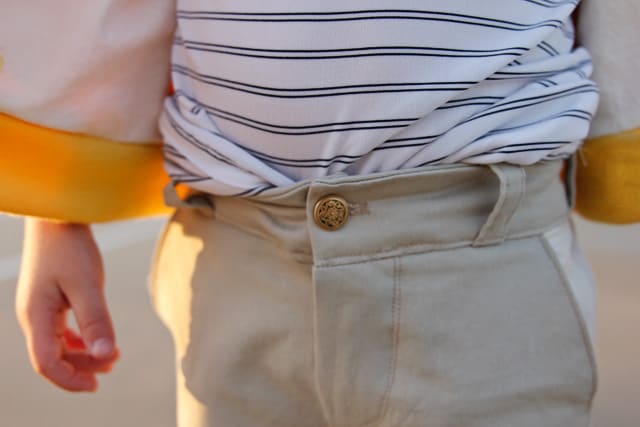 The thread was also important on the W pants because there is a lot of (optional) topstitching. Luckily, Coats and Clark has every thread color known to man. I always buy Coats and Clark thread when I'm at Joann (like even if I don't need any I buy two spools of white, just so I never run out. Running out of white thread is the ultimate worst.) Their color selection is suburb, the quality is excellent and their thread is a great value. We feel pretty cool that they provided us with zippers and thread for this collection.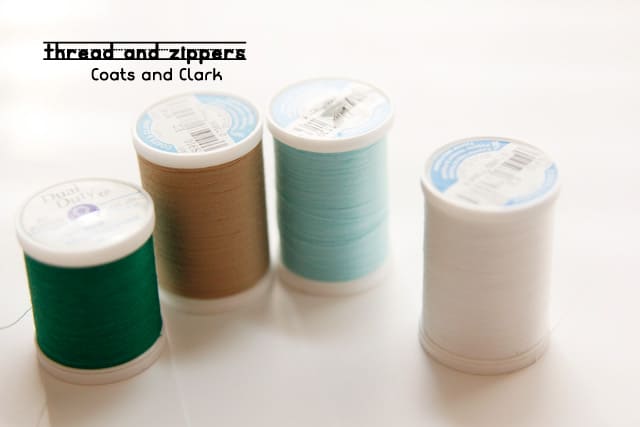 I can tell the Study Hall jacket is going to get a lot of use this fall. I was most excited to sew up this pattern because of the bright yellow wool I found from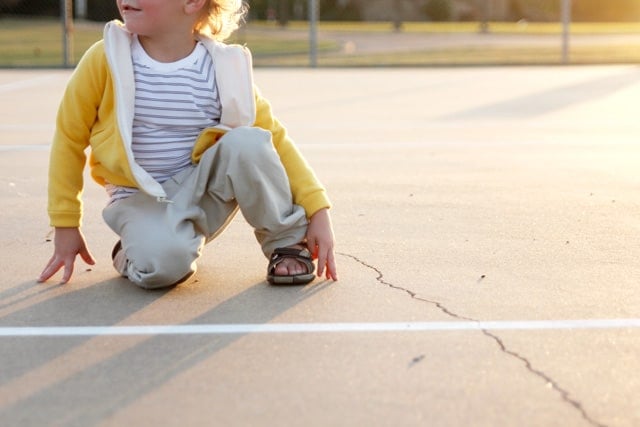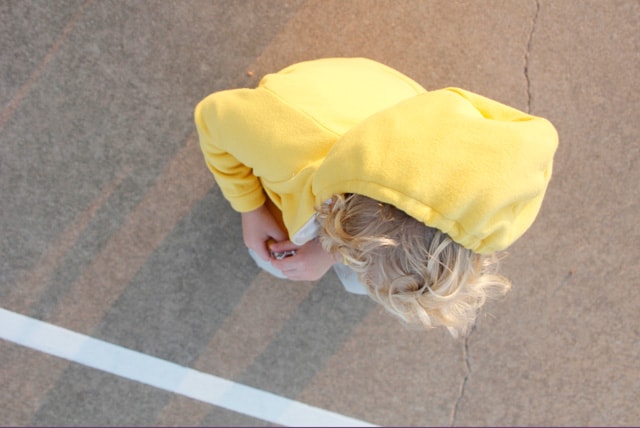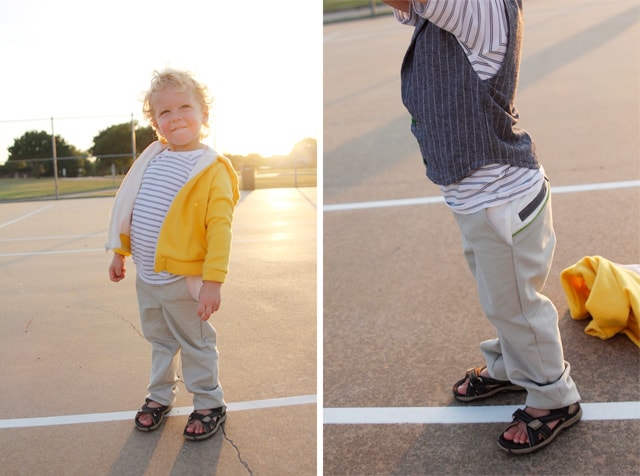 And finally, the BBC vest! This is a shawl collared vest and it's adorable. There is also a peplum version that I can't wait to make when my girl is a little bigger. The vest was really simple to sew. I made it in 45 minutes (not including cutting) and was surprised that it was so fast since I wasn't even rushing. I used a striped chambray from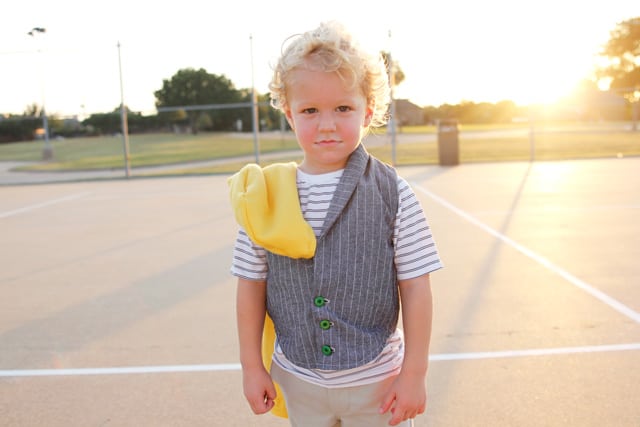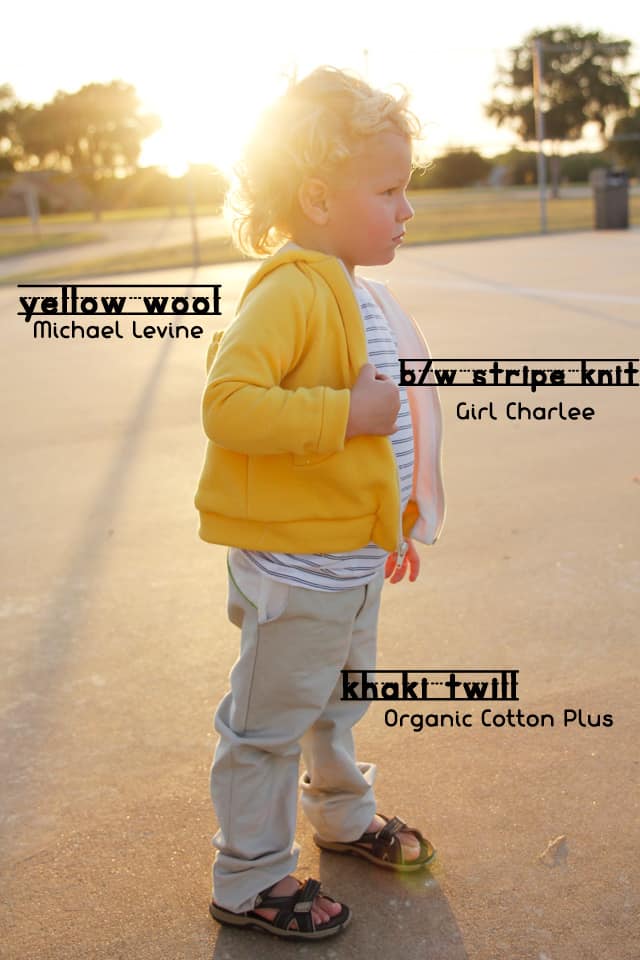 And that's a wrap! I have a few more photos from my photoshoots to share with you soon, but until then purchase it here and then share your photos with us on the Pattern Anthology facebook page!
Also, the Alphabet blog tour has been going on! Click on these links to see all the posts from:  girl. Inspired., Shwin & Shwin, Sew a Straight Line, elsie marley, Melly Sews, and Happy Together. They will blow your mind!