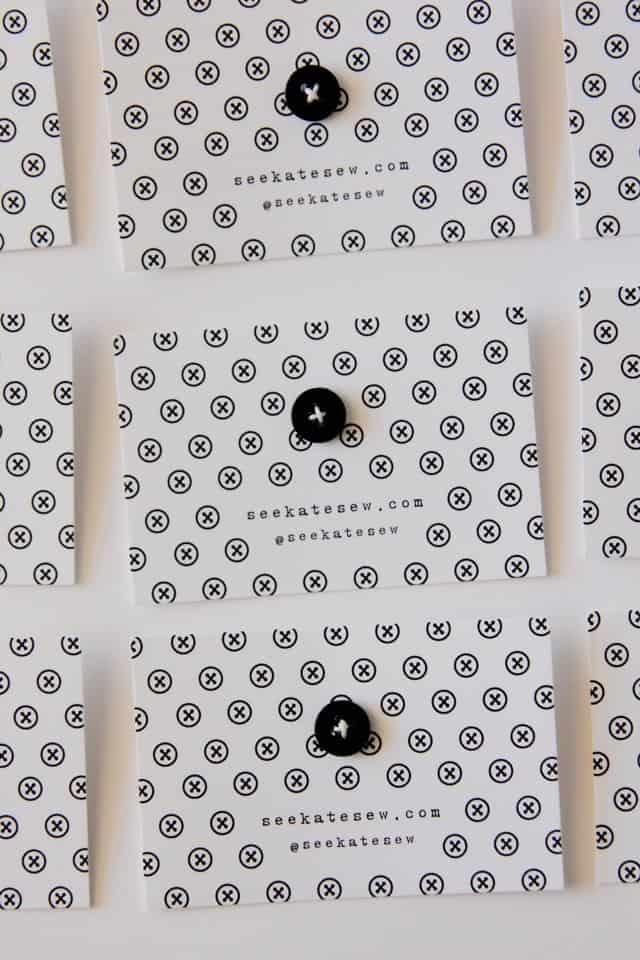 A week or so ago I went to ALT summit! If you follow me on instagram (@seekatesew) you were probably overgrammed while I was there. There was just so much pretty and fun stuff going on I couldn't help it!
I made up some new business cards for the event. I had so many ideas, but in the end the simple one won out. So I made a simple business card and sewed little buttons on them. I ordered basic business cards from moo.com (best business cards ever) and lots of little black buttons from Lotsofbuttons.com.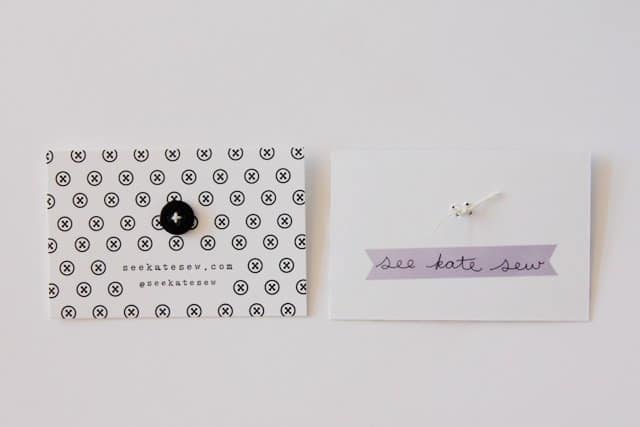 The front has a little button graphic and some info with a real button.
The back has my blog logo on it and the knot. I think they came together nicely and represent my brand well.
I used wax thread to sew all the buttons on. I didn't use a thimble but I should have because the business cards are pretty thick. My fingers were sore for a few days.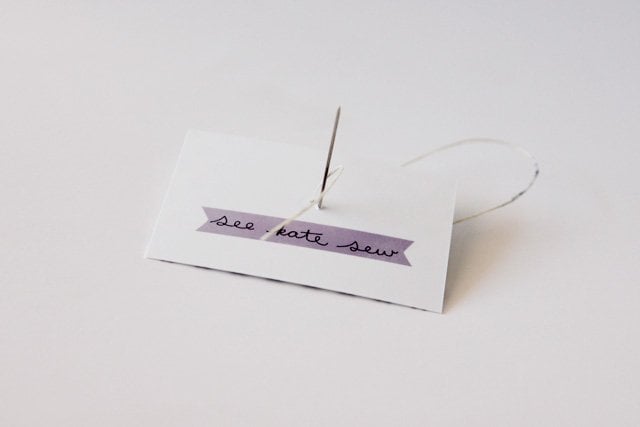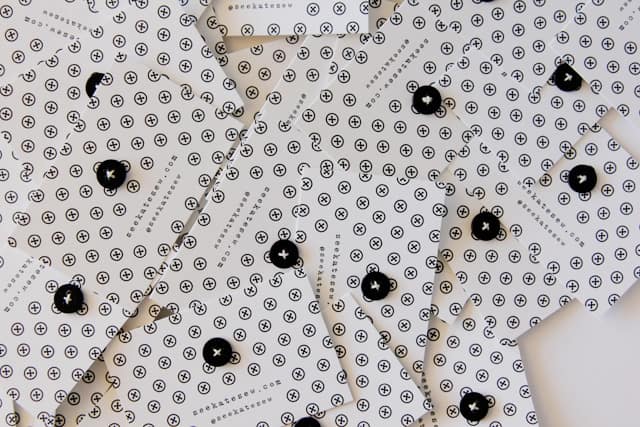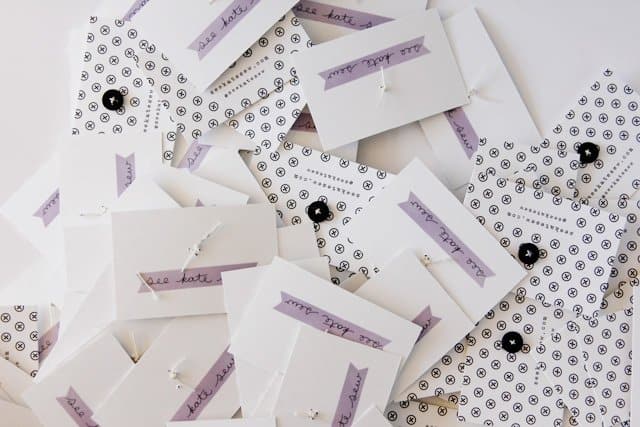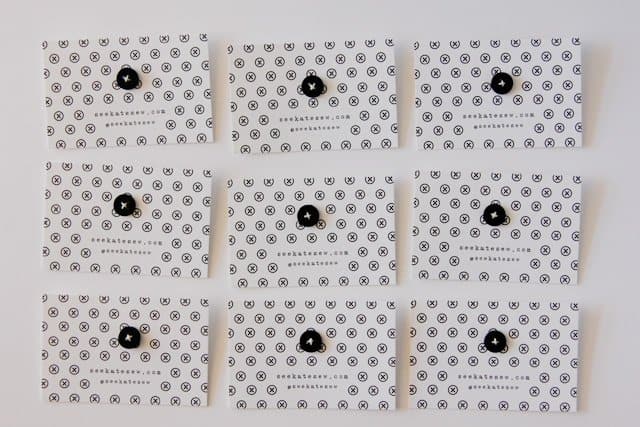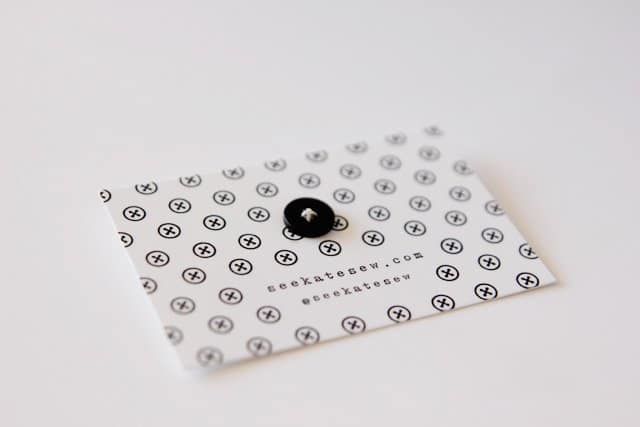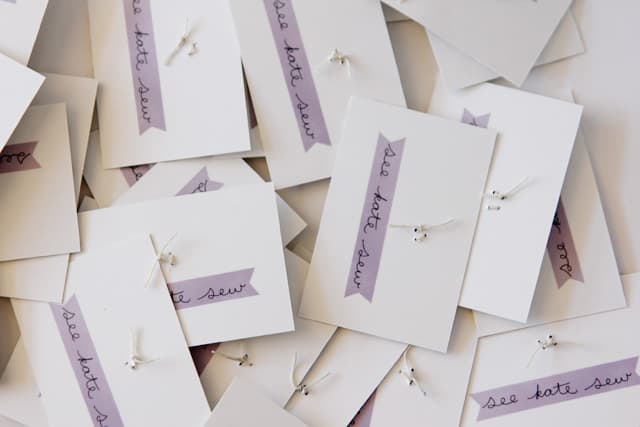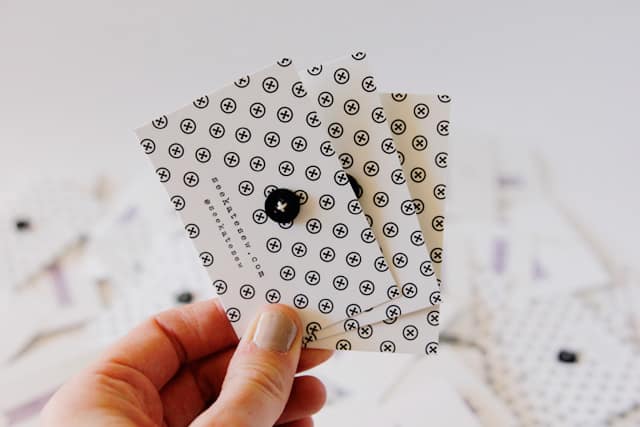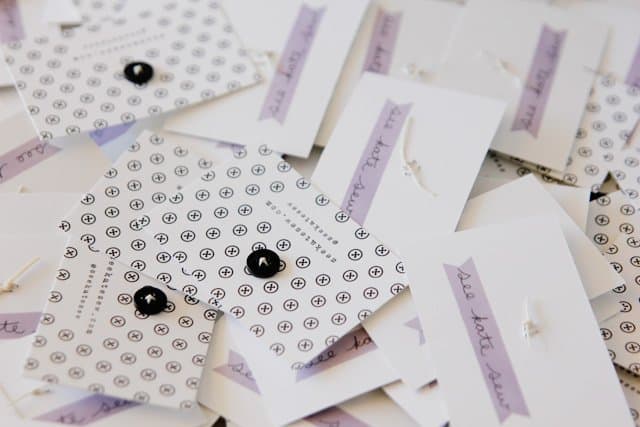 I'll share a recap of the conference tomorrow!