Written by Vivian of Vivileen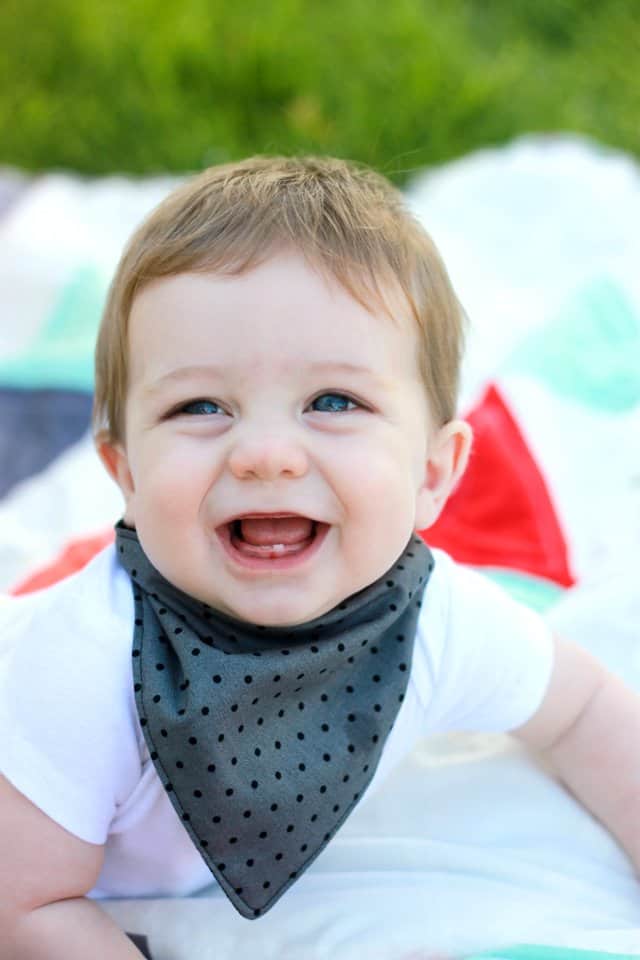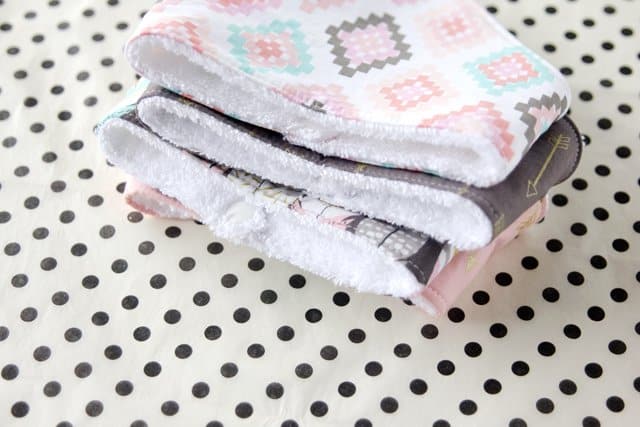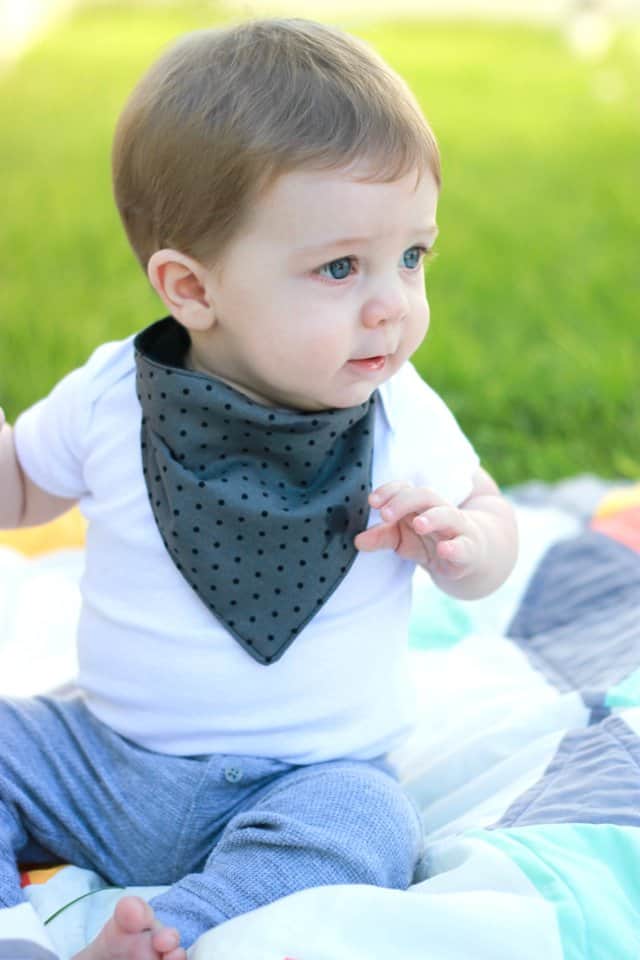 My little man is teething and constantly covered in slobber.  I hate putting him in a bib every day because they cover up his cute clothes.  Instead of putting him in a bib that covered his clothes I decided to make some drool bibs that were part of his outfit.  These bandana bibs are really cute and great for soaking up teething baby drool!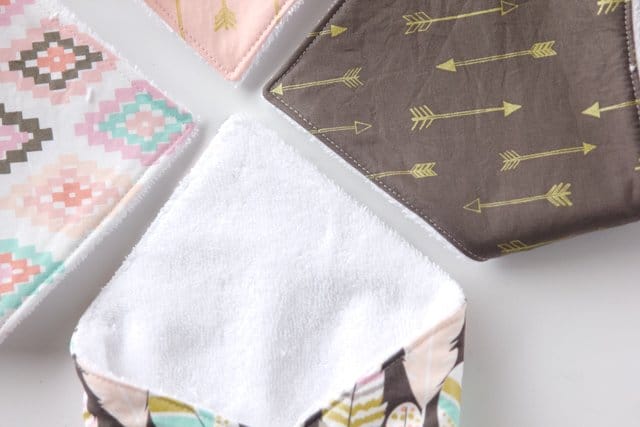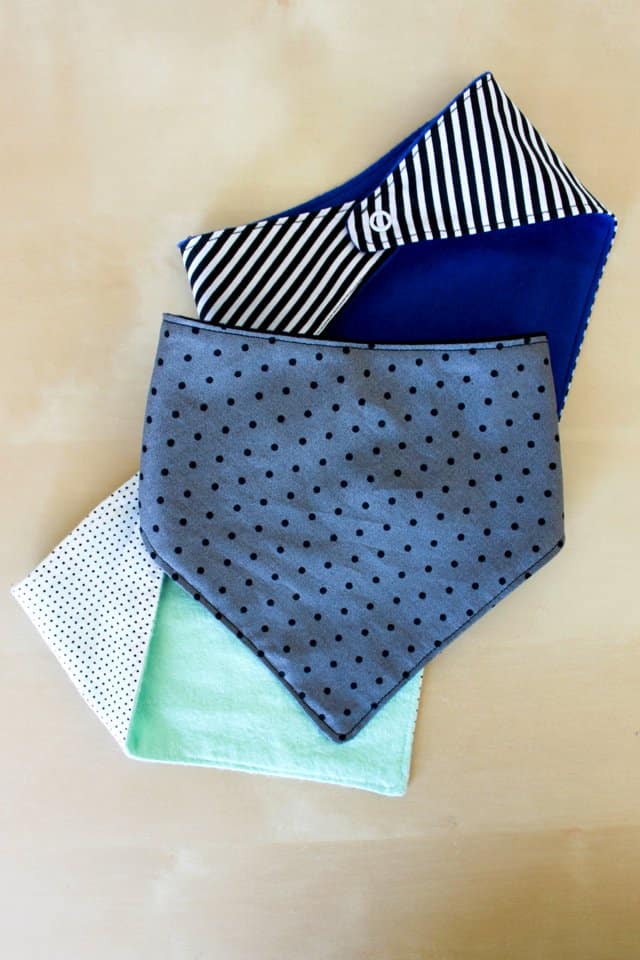 Bandana Bib Tutorial
Materials:
-two 12 by 12 in squares of fabric (at least one of the fabrics should be absorbent, like flannel or terrycloth)
-snaps or sew on velcro, I recommend the Kam Snap Placer (KAM snap tutorial here)
1. Cut two pieces from fabric, one for the outside and one for the lining.
2. Place fabric right sides together and pin.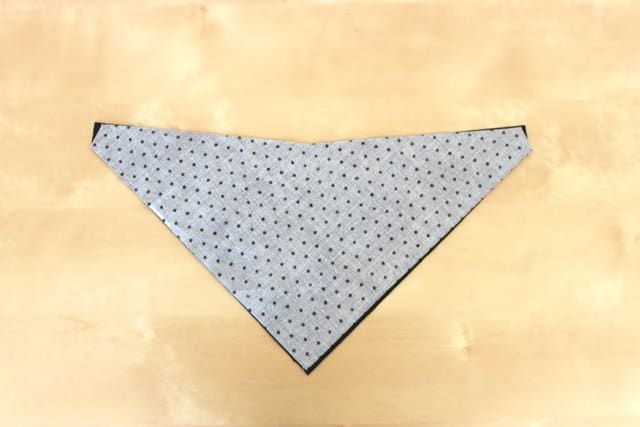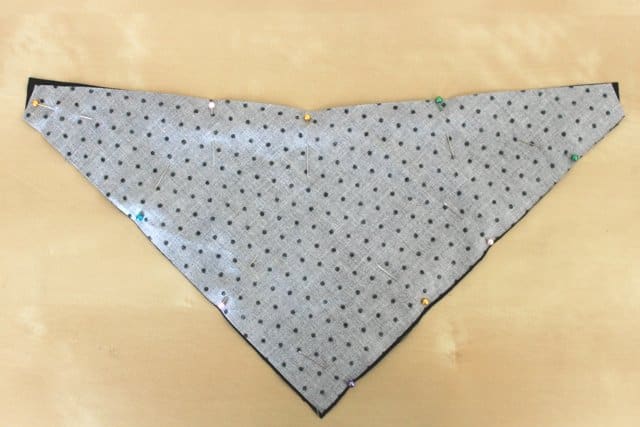 3. Sew around the edge with a 1/4th inch seam allowance.  Create a curve when sewing the top corners.  This will make the bib look nicer when it's turned out.  Leave a 2-3 inch opening for turning the bib.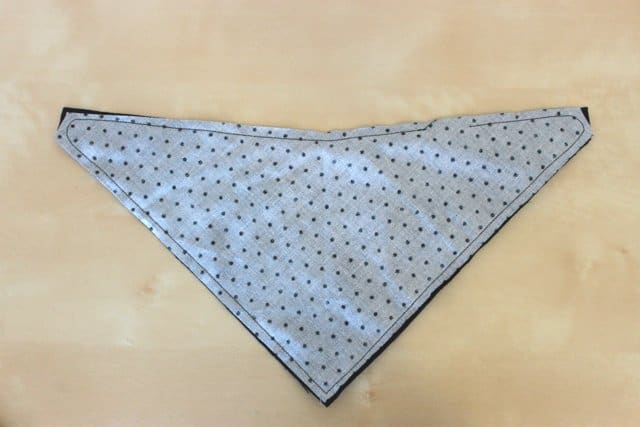 4. Turn the bib right side out.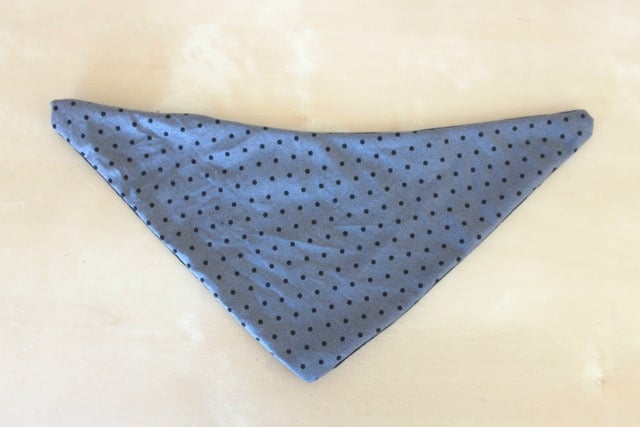 5. Iron the bib.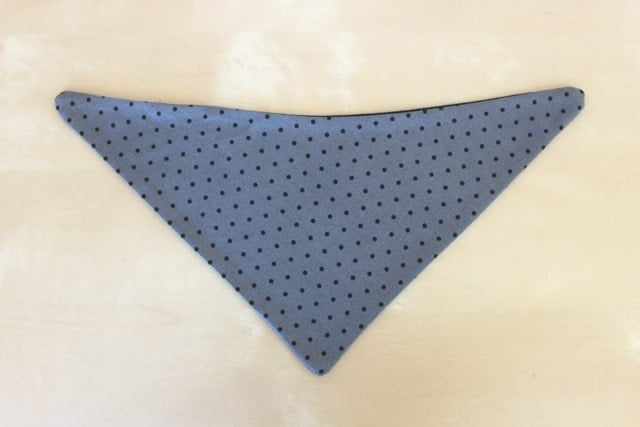 6. Top stitch around the bib with a 1/8th inch seam allowance.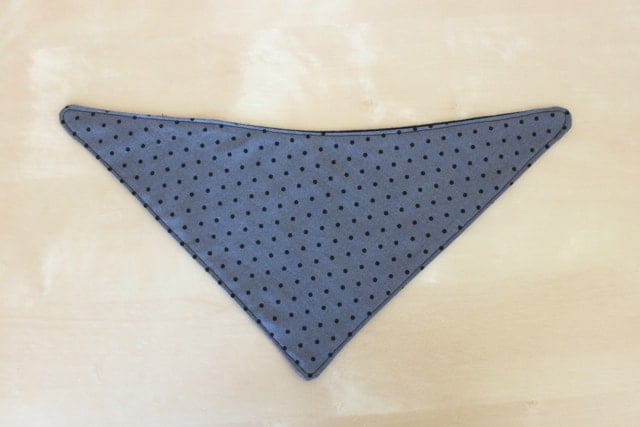 7.  Add the snaps or velcro and put the bib on your drooling baby!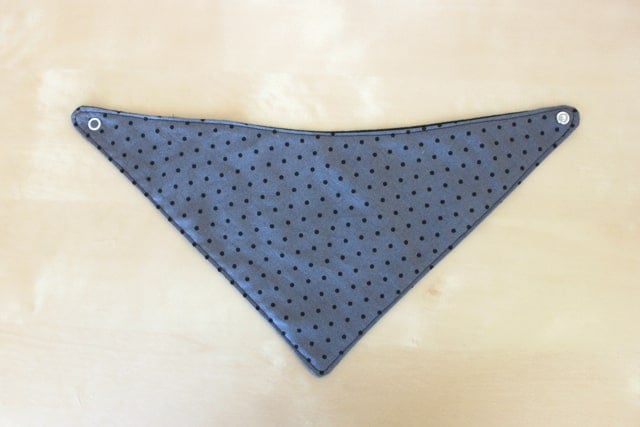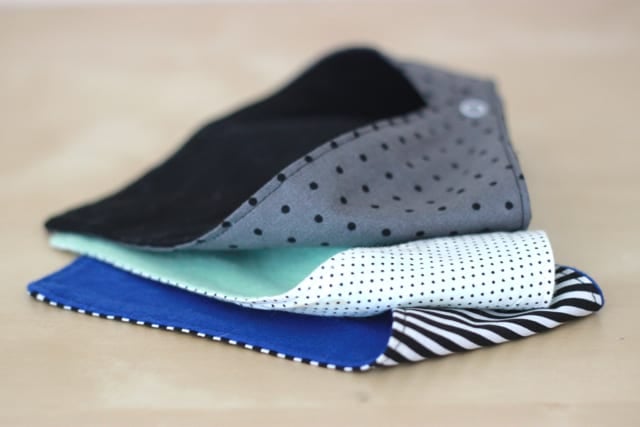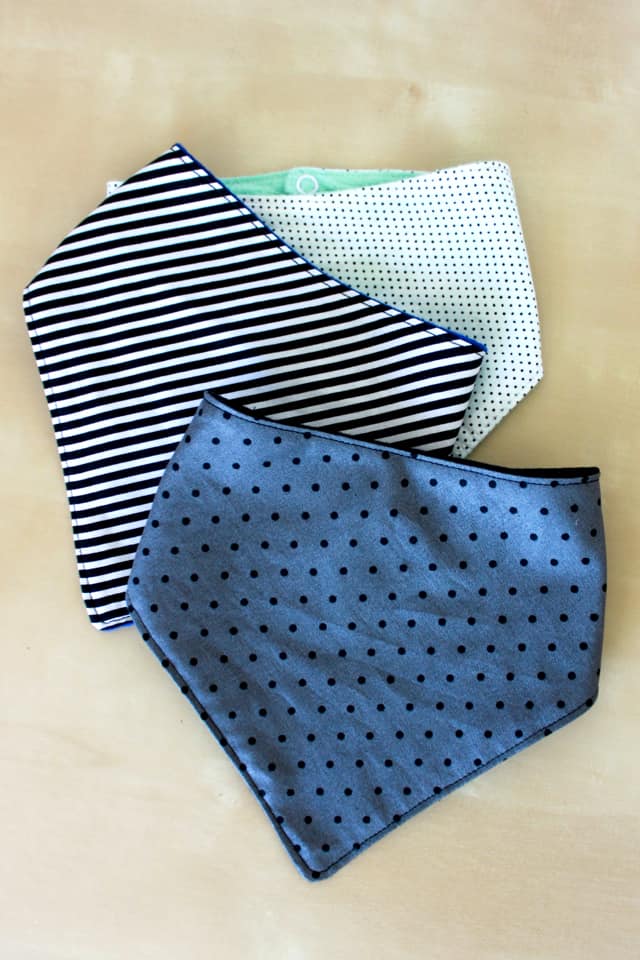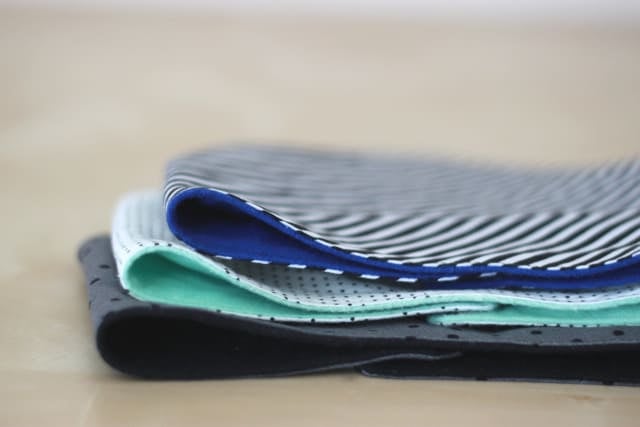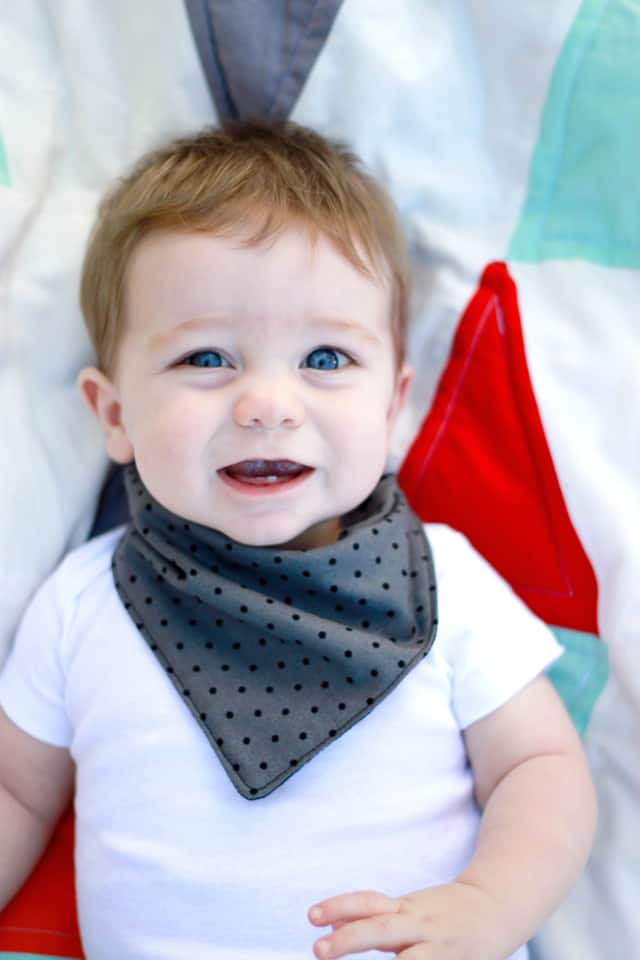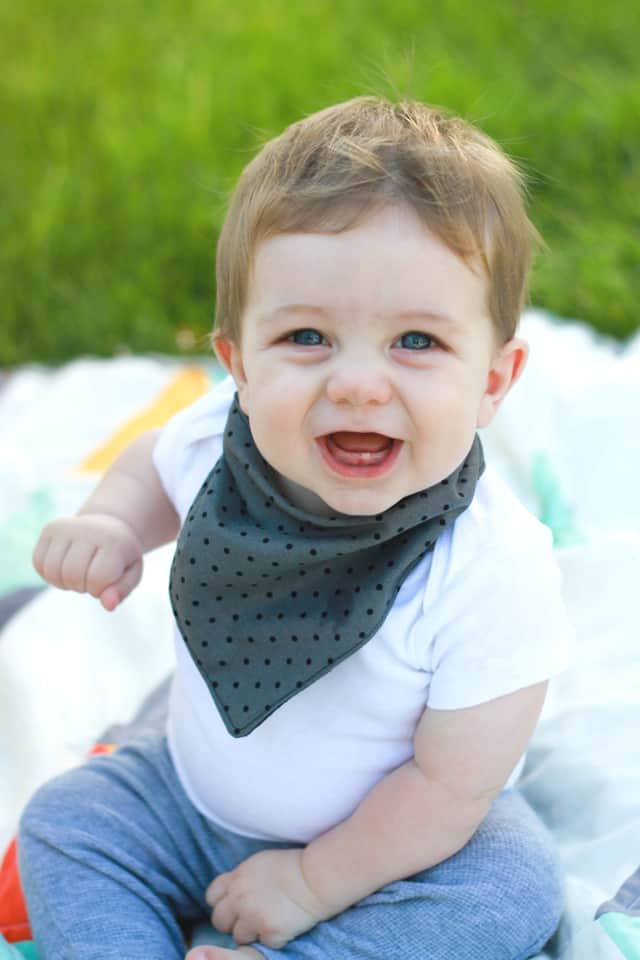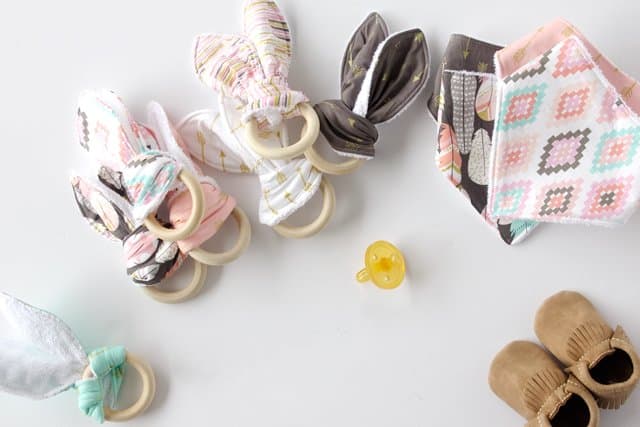 Add some fringe to your bibs in this post!