It's time for our final installment of belly + baby! We meant to do this in September (since that is when the series ran) but you really can't count on three pregnant women for anything, hah!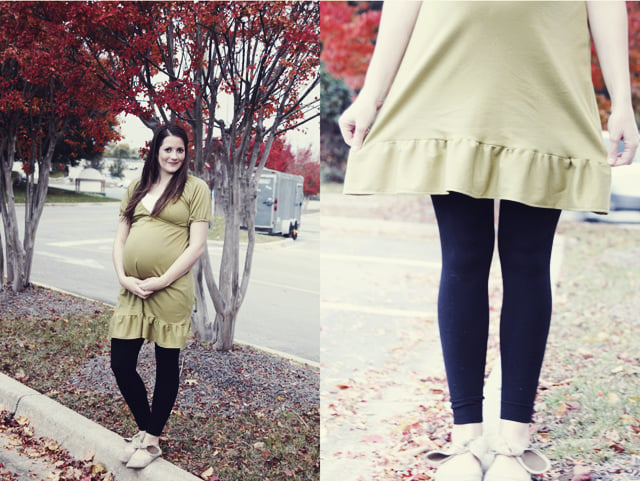 Megan Nielsen sent us some of her maternity patterns to sew up! I have already sewn the Rie dress and the Ruched Maternity Tee. This one is the Pina top and dress. I made it in an olive green knit and it's really comfy! It's designed to be perfect for nursing once the baby comes, too. There are a few variations included in the pattern and I made the one with a ruffle on the bottom! I also changed the sleeve length. I love it! It's really comfy and it was so fun to sew. (And yes, my belly just keeps getting huge-ER.) I will be making a few in blouse form soon!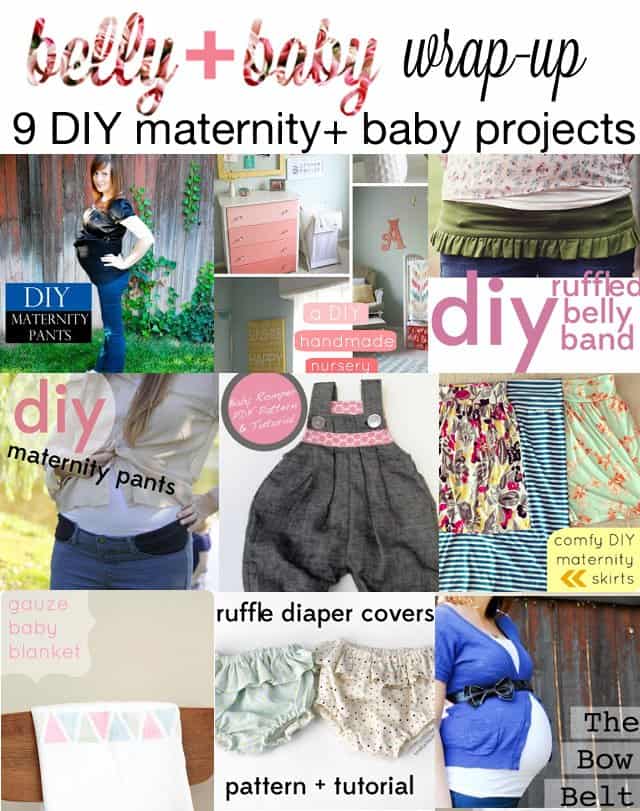 1. DIY full-panel maternity pants
2. handmade nursery
3. ruffled belly band tutorial
4. diy stretchy pocket pants
5. baby romper pattern and tutorial
6. comfy DIY maternity skirts
7. gauze baby blankets
8. ruffle diaper covers pattern
9. the bow belt tutorial

Thanks for following along this fun series! And thank you to Shauna and Jess for participating with me!