duh dun. duh dun. duh dun.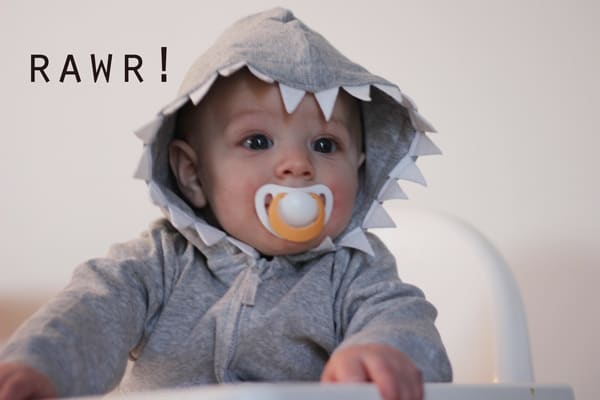 (Do sharks rawr??)
I finally found a grey hoodie to make this possible. A shark hoodie has been on my mind for months! (Boy version of this?)
Need a FULL ON Baby Shark Costume? Check out this post for all the details include a DOO DOO DOO DOO DOO download!
Shark Hoodie Materials
–a grey hoodie
–sturdy white felt
Shark Hoodie Instructions
This project is pretty simple. Start with a grey hoodie.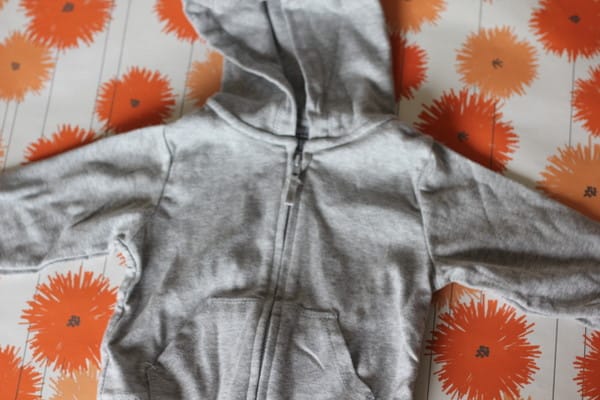 1. Cut out a bunch of triangles from felt to make teeth. The size you make them will probably depend on the size of your hoodie. Mine are about 1″ on the long edge. Don't worry if they aren't all exactly the same size or perfect shape. Shark teeth are supposed to be jagged.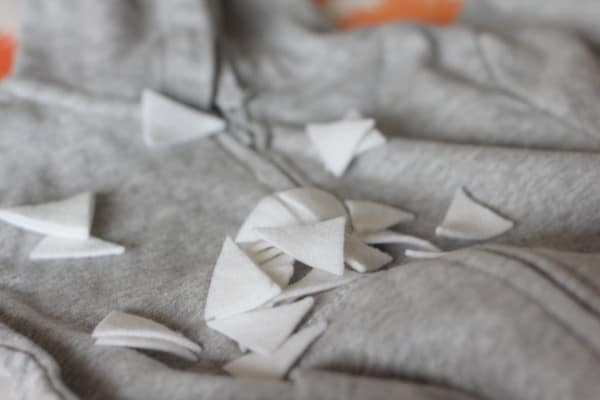 2. Pin them on. And sew them on. Or just forget pinning and feed them one by one onto your hoodie as you feed it through the machine.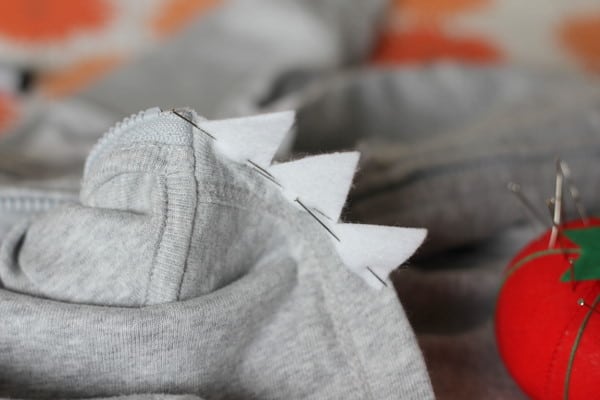 This is the wrong way to pin, by the way. But it kept them in place until they went into the machine and I took the pin out.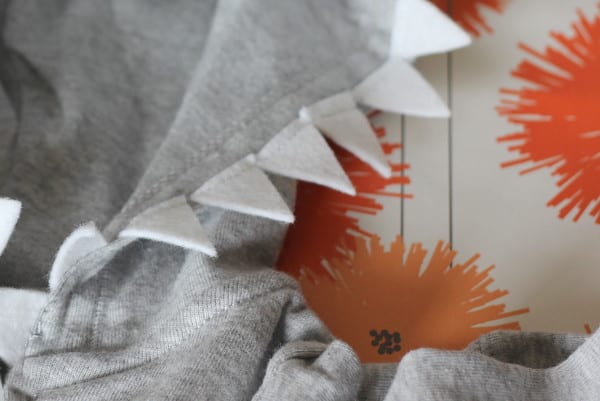 3. duh DONE!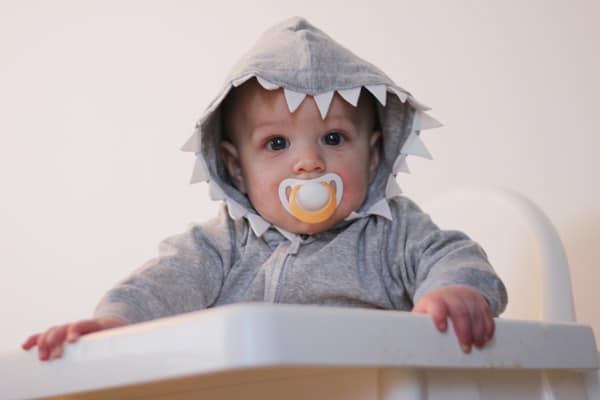 You could add eyes, but I didn't want it to look too gimicky. I liked the subtle shark look. Plus the hoodie naturally points at the top making a cute little "fin".
Make a Baby Shark Costume from scratch in this post! Doo Doo Doo, it has a tail and a fin, too! And a DIY Mermaid Tail is great for a group costume!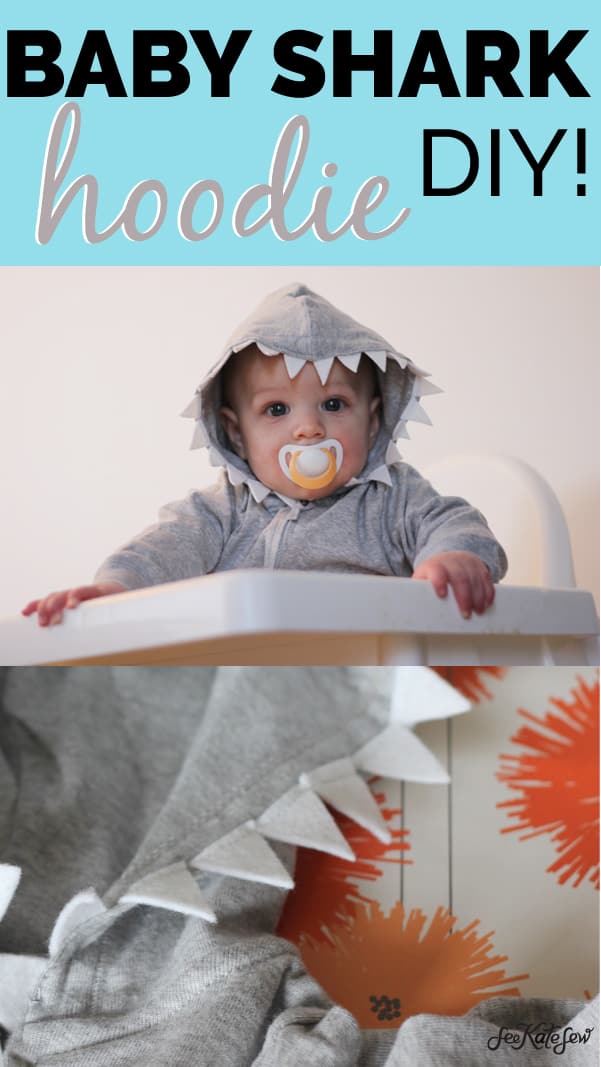 P.S. Celebrate the BOY starts today (at Made by Rae and MADE)! And I am participating tomorrow! Yay for boys!