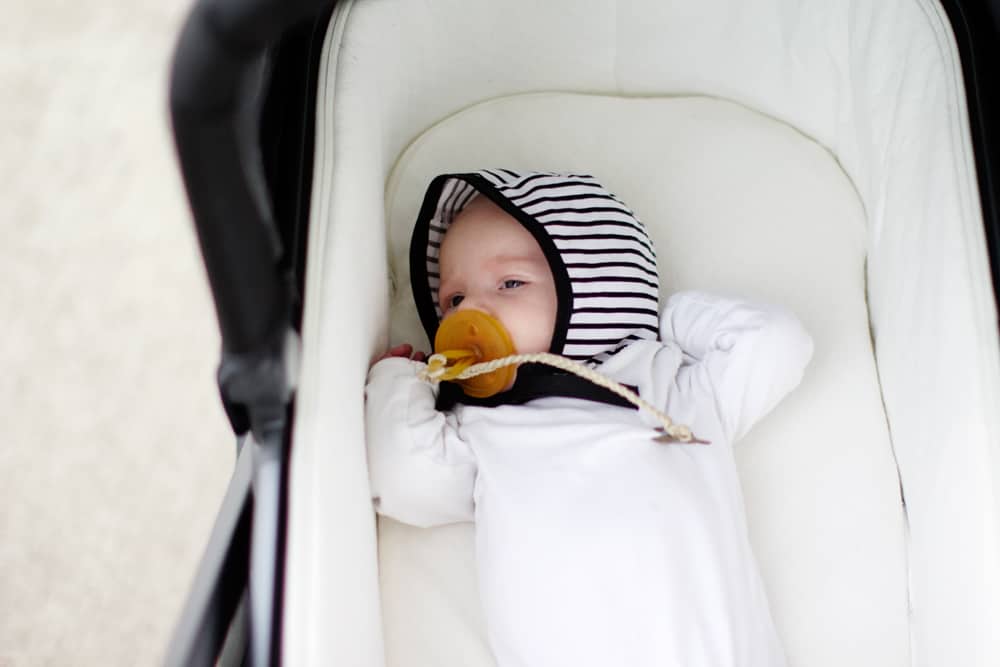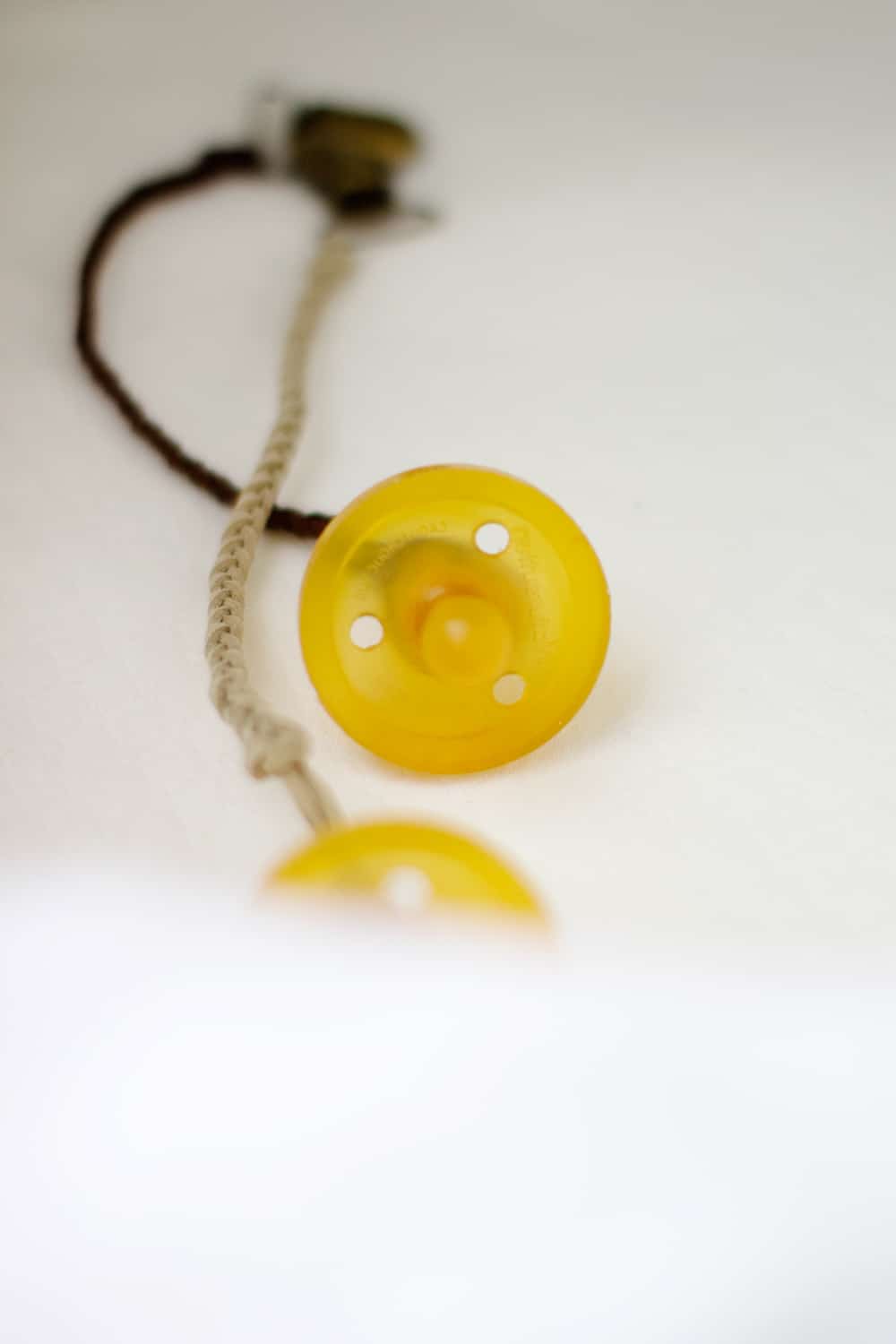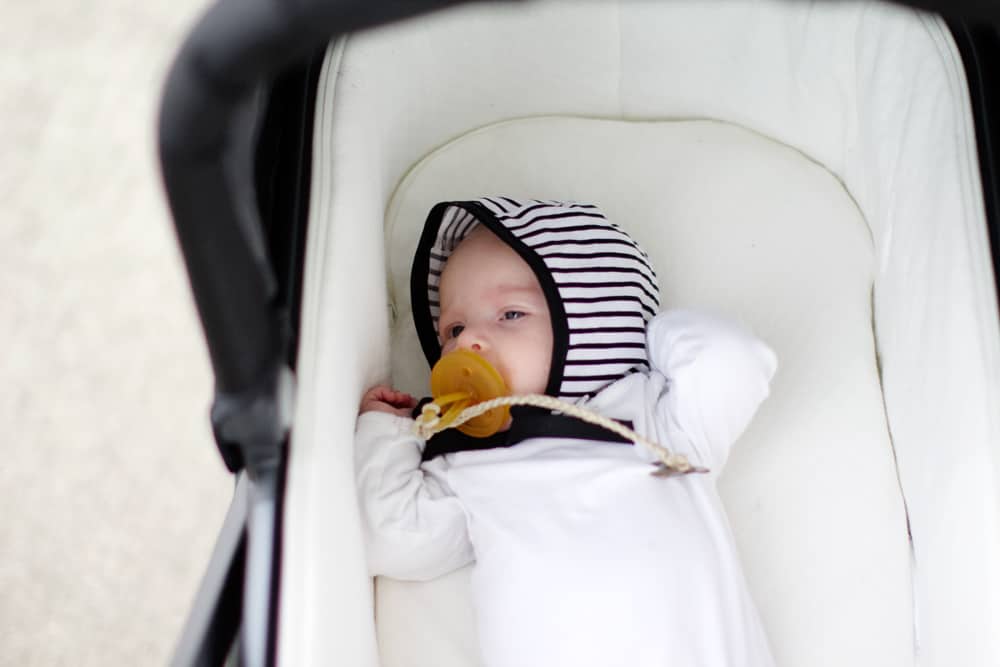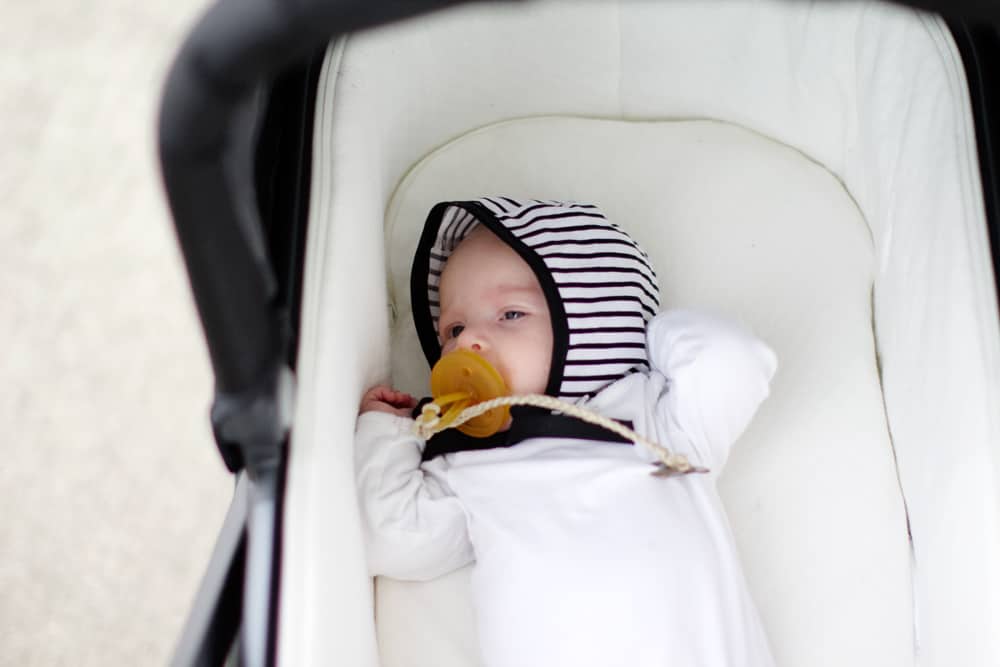 I originally shared this post on Gugu Guru almost two years ago. CRYING FACE. Ah that tiny baby girl! These braided leather pacifier clips are the cutest little things and they work with any pacifier. As a bonus, they are super simple to make.
We worked with UppaBaby on this post and we still use and love this stroller, it's the Vista in black. It's amazing! I actually still take it grocery shopping with Mae because I prefer it to carts (and she has a clean place to sit!) You can read my full review here.
These photos are taking me back to that newborn stage. We'll see if baby #4 takes to a pacifier or not! Most of my kids have wanted it for the first few months but not much longer! Either way I will probably make a few more of these, just in case!
Here's the tutorial!
Braided Leather Pacifier Clip Tutorial//
Materials:
Brass Clip
Leather Cord
Instructions:
Cut 2 pieces of leather cord, 28″ and 14″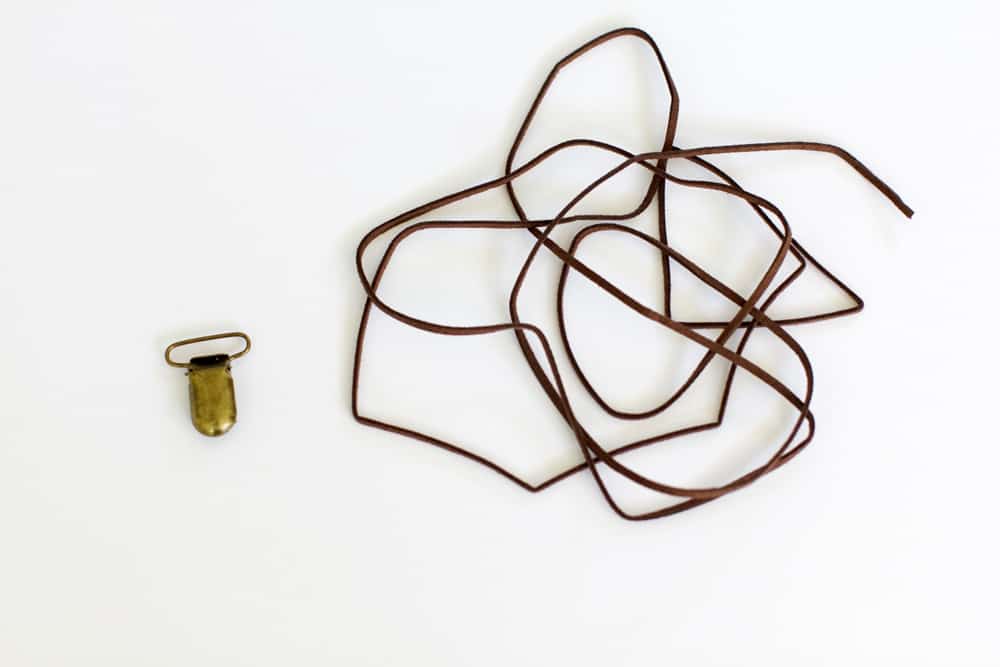 Fold the longer piece in half and hold the loop up to the end of the shorter cord. Tie them in a knot to create a 1.5″ loop.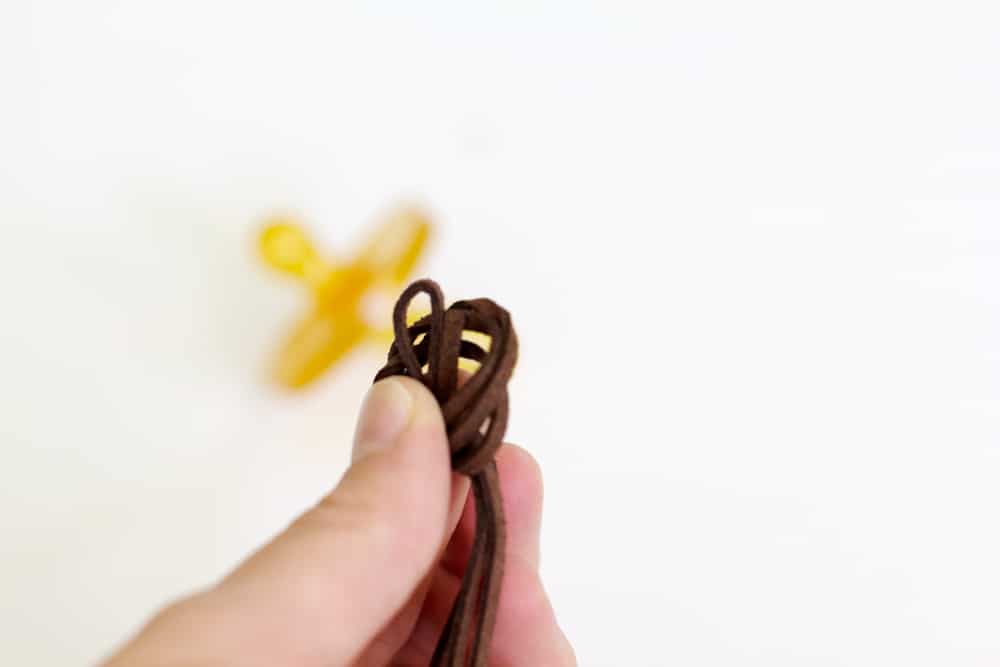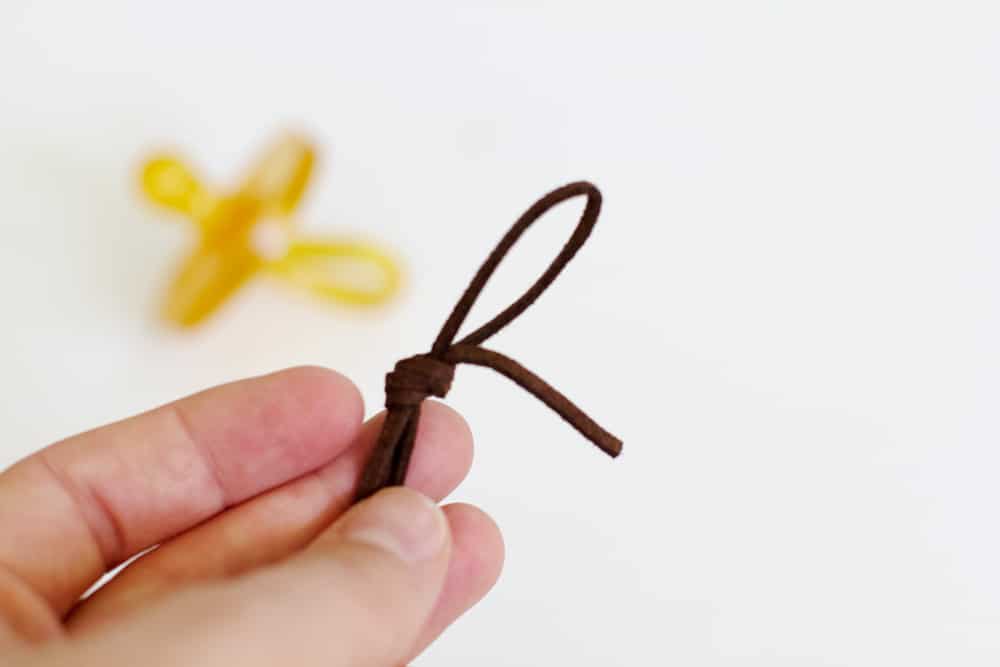 Fold the end of the short piece down.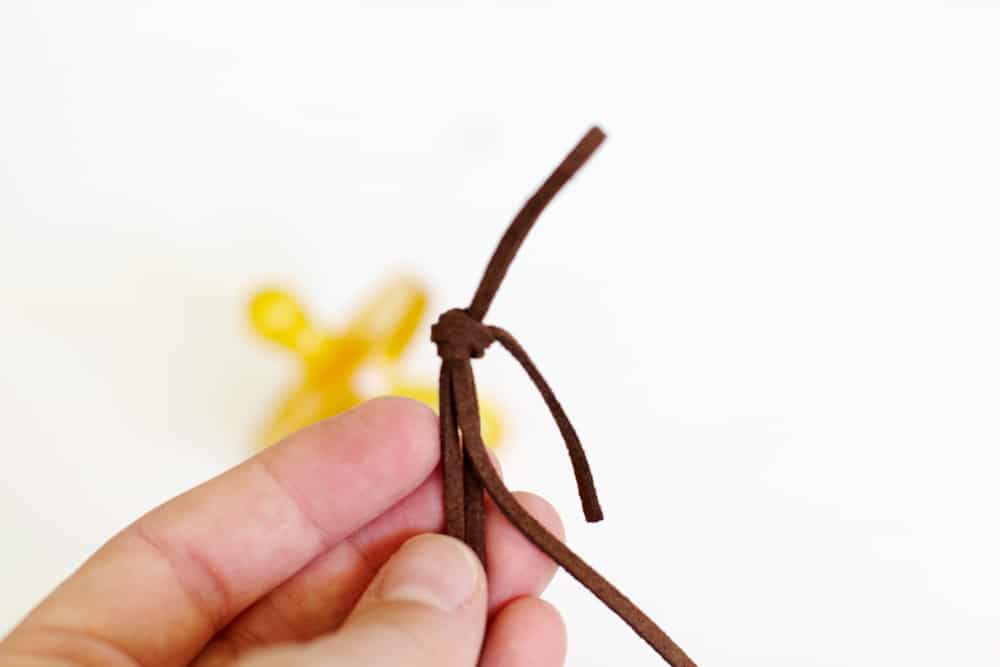 Pull the end of the short piece over and hold it with one of the 3 strands. Use the 3 strands to create a classic braid. The little end piece will be hidden in the braid as you do this.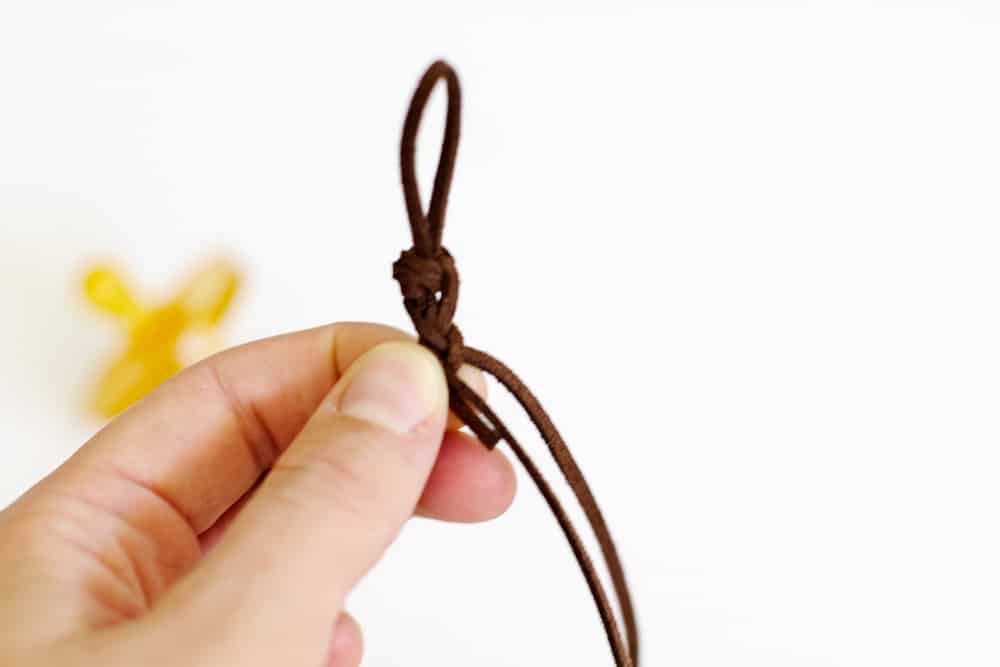 Braid until there are about 2″ left.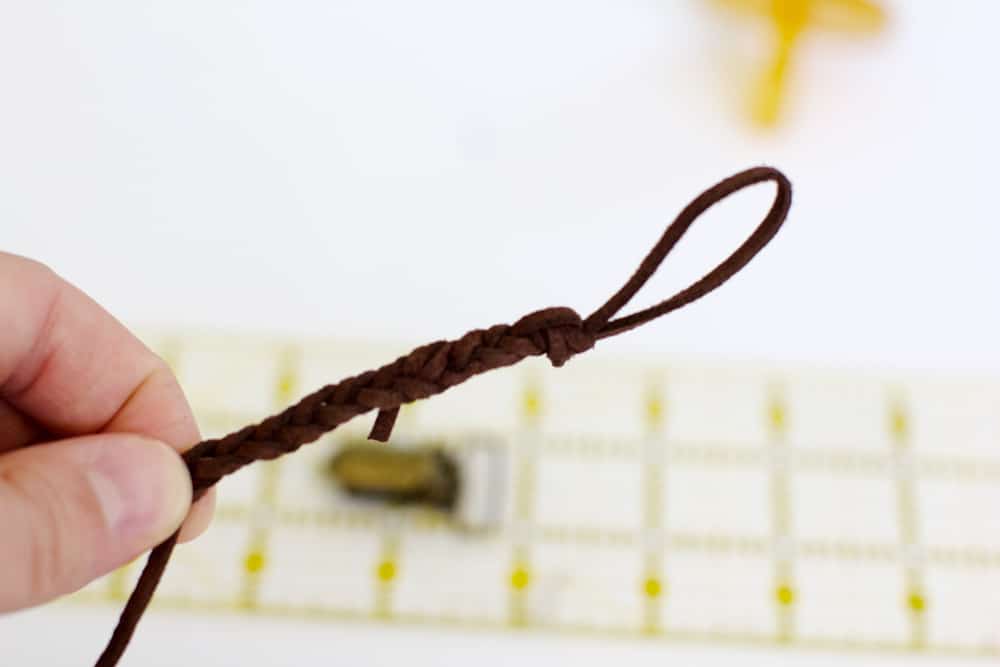 Tie the ends to the pacifier clip.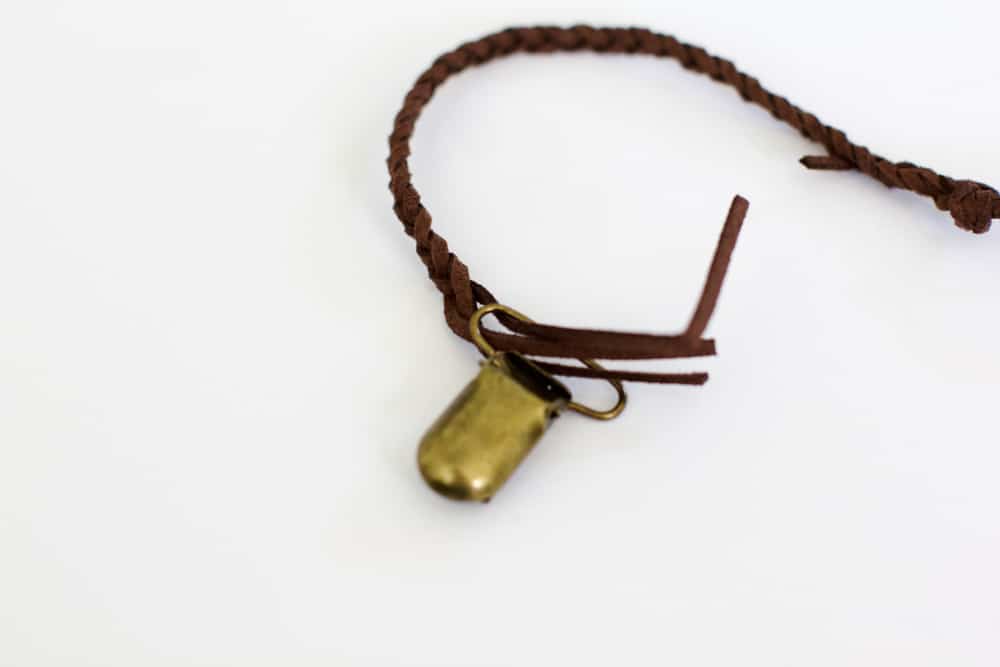 Tie a double knot.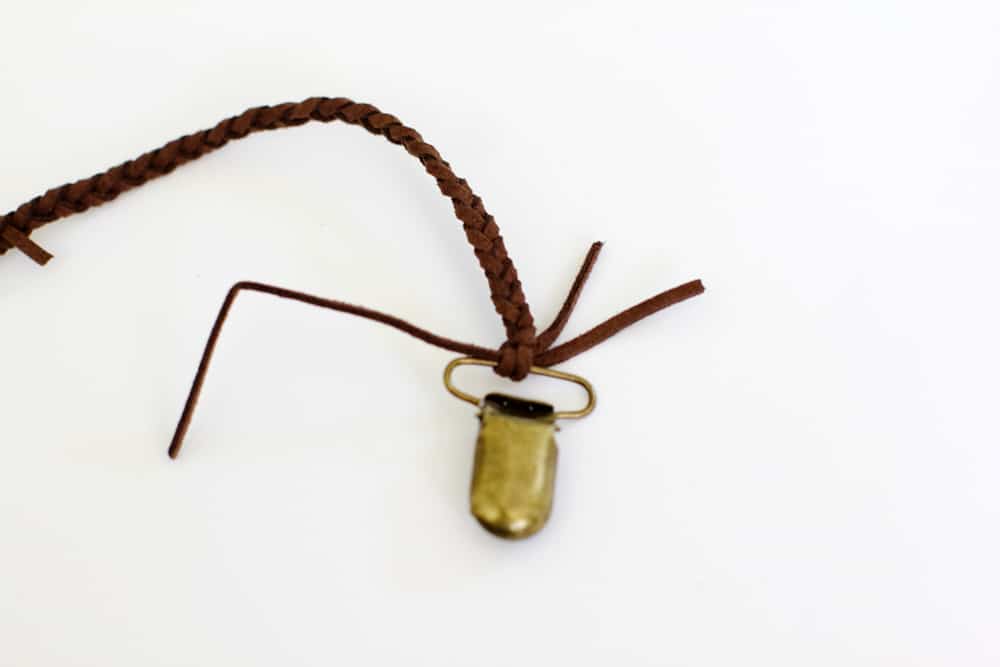 Use an awl to open up the bottom of the braid and weave the ends back up into it to hide them.
Clip the ends and you're done! Loop it onto your pacifier and give it to that baby!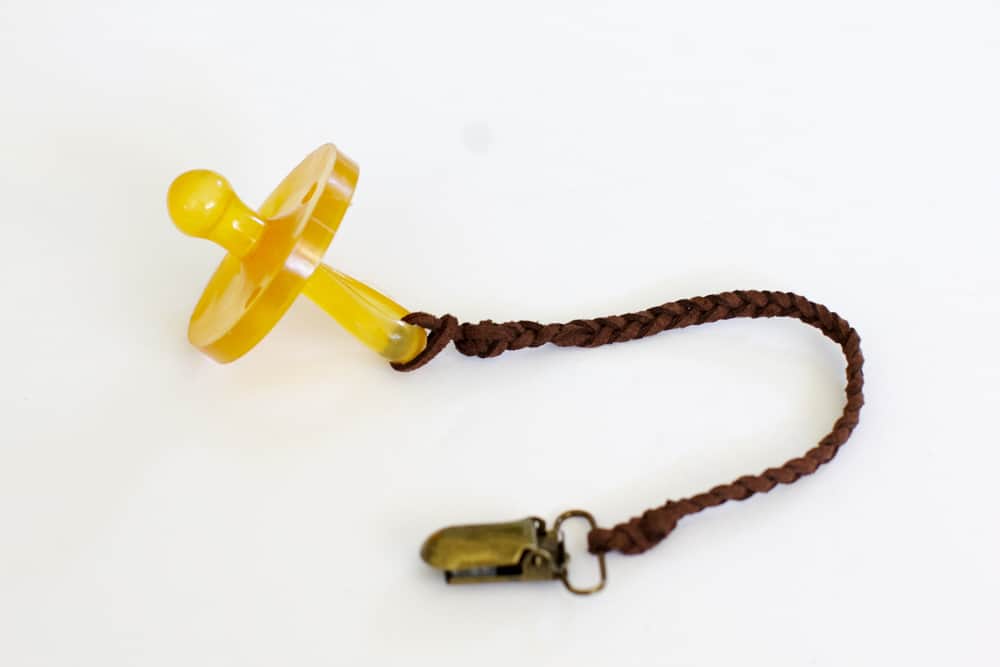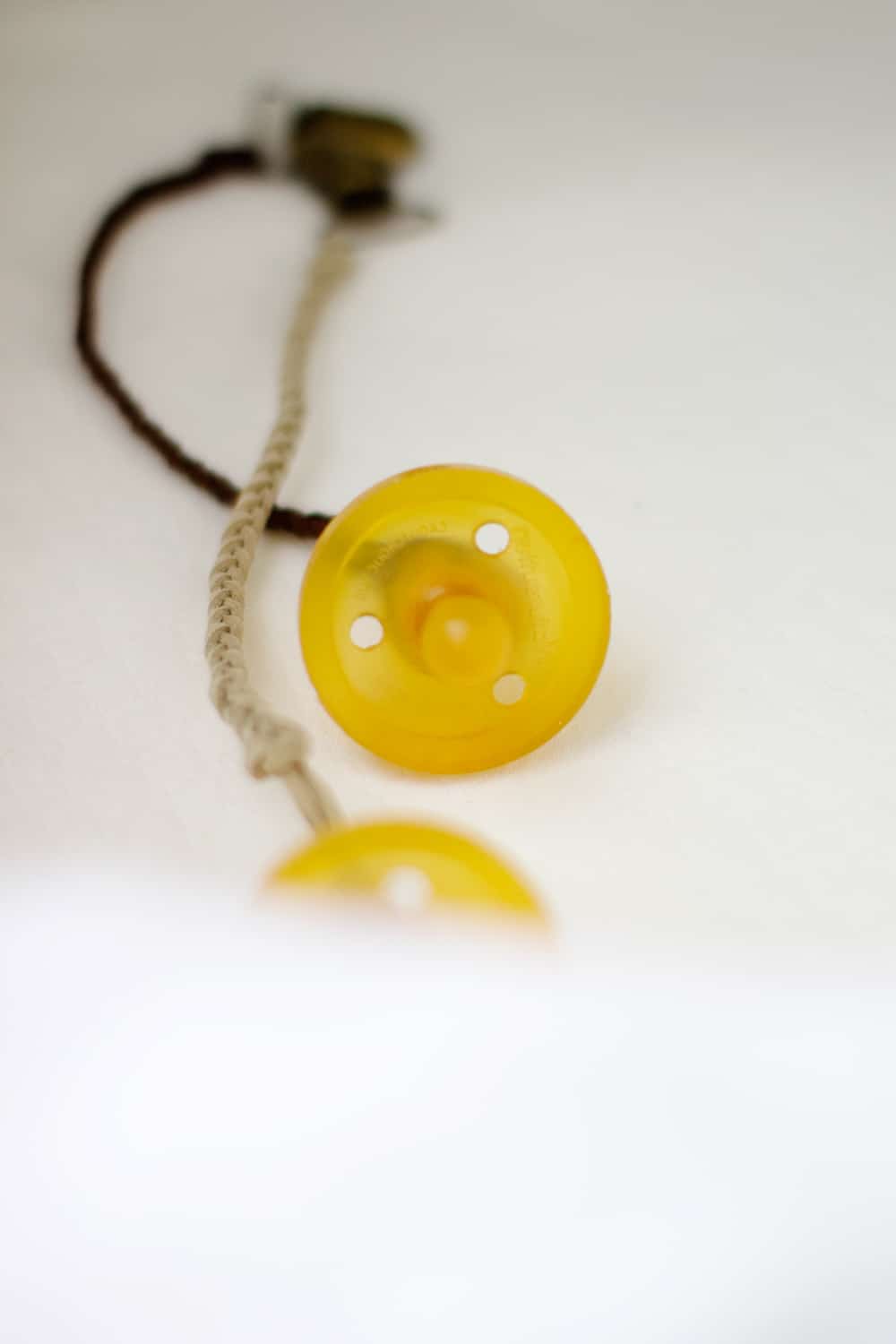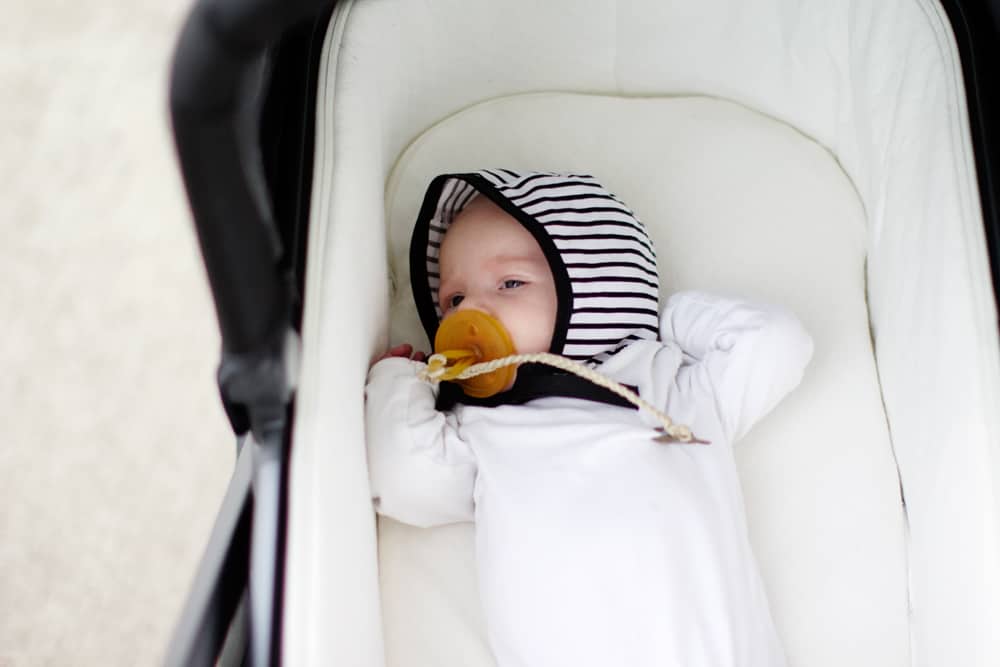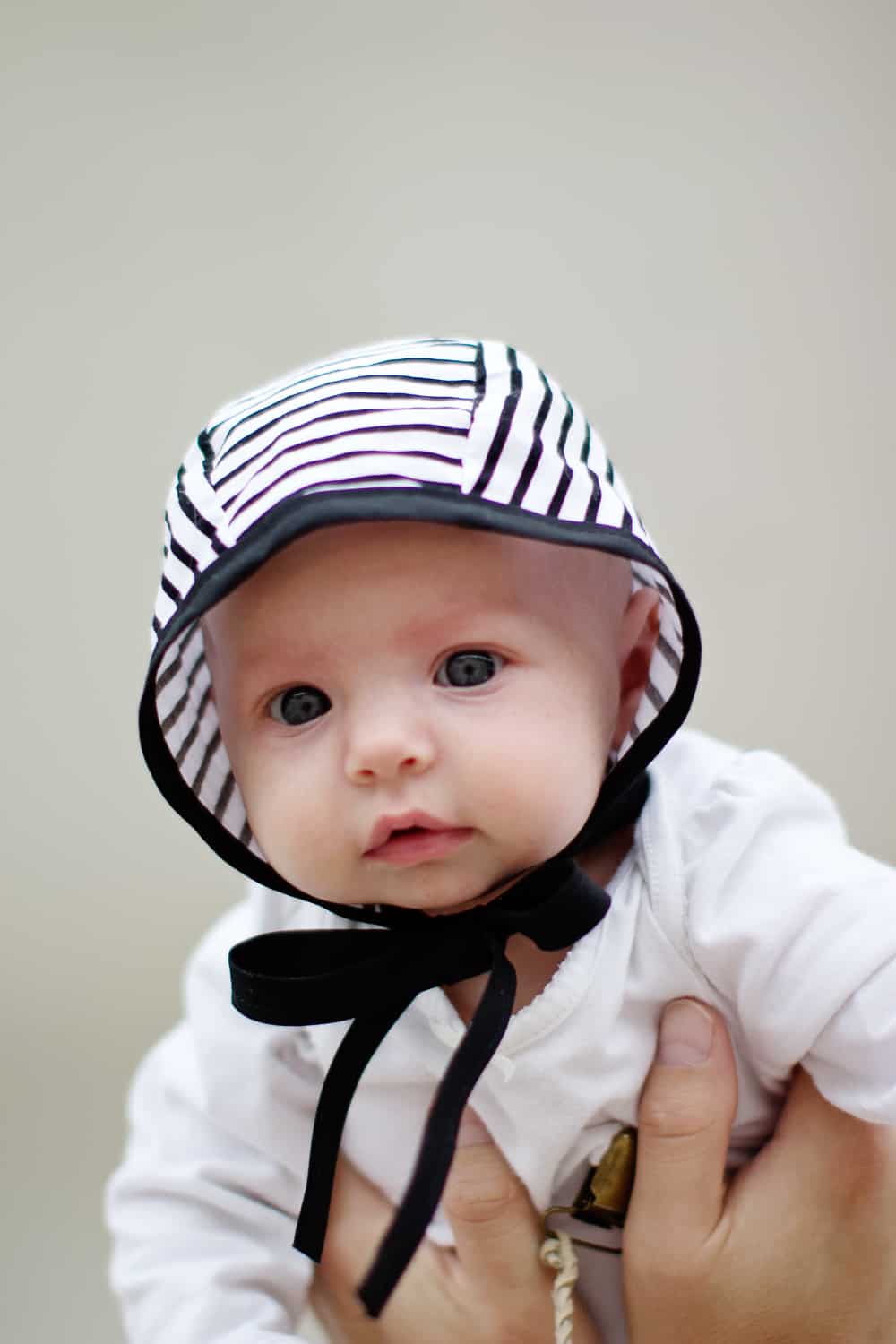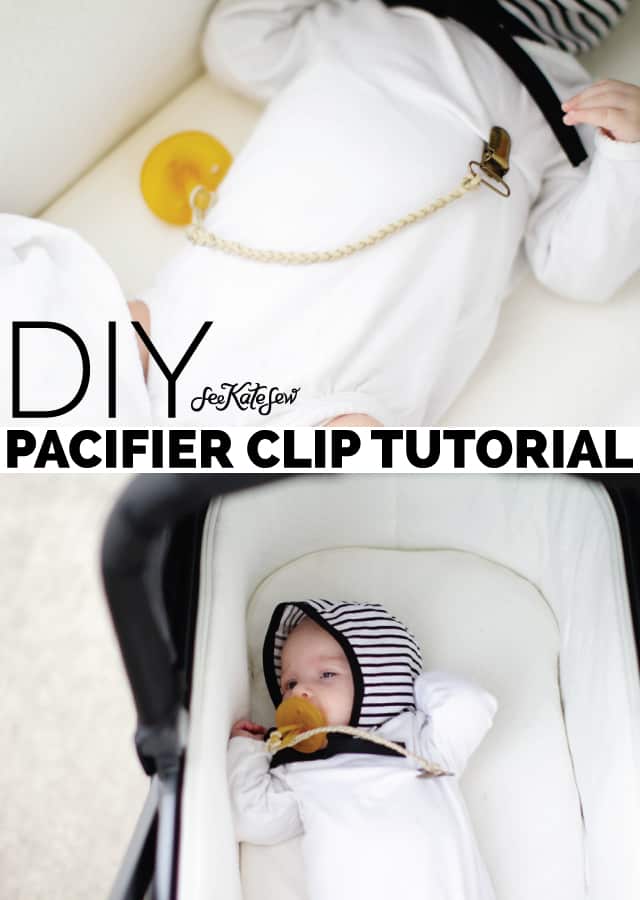 SaveSave