My rejected pr+p look
This picture says it all:
I was pretty sure of myself for most of my looks, but the party dress theme had me all over the place! I made these two dresses first. The took forever, and I eventually hated them. Seeing as I got kicked out for the alternate dress I made later, maybe I should have sent these in. Hah! But I hate them and I wouldn't have felt comfortable sending it in. I like them a little more now that the heat of the competition is over, but it's definitely not my best work.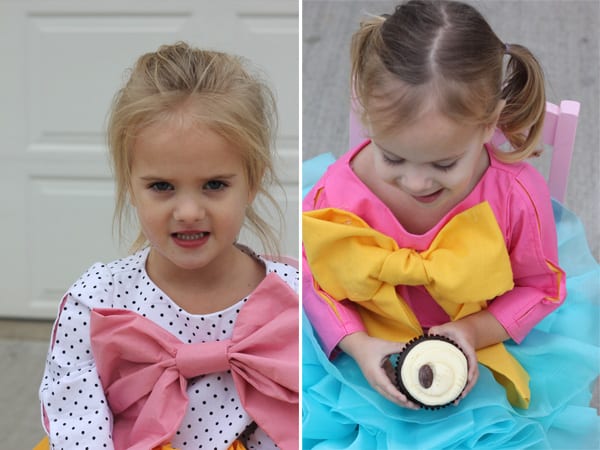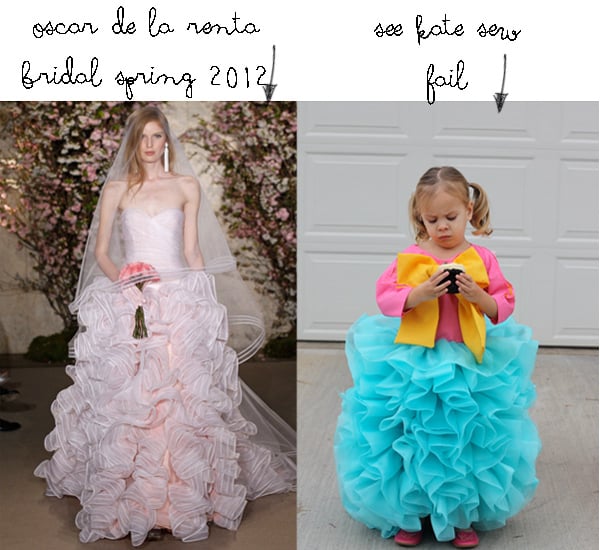 This crazy blue dress was inspired by Oscar de la Renta's Bridal 2012 collection. I mimicked the organza, at least a little. I hate this organza! It's from Joann and like 7 bucks a yard. I ended up with 9 yards, which was so expensive, even with coupons! I hate spending money on things that don't work out how I planned.  But anyways, I figured out how to achieve the look, but it was difficult to make the overall shape look right. The top and bottom are choppy. It looked way better when it wasn't on a model. It just drapes weird on such a small girl. Oh and get this, there's a train in the back! You can puke now! Mullet dress.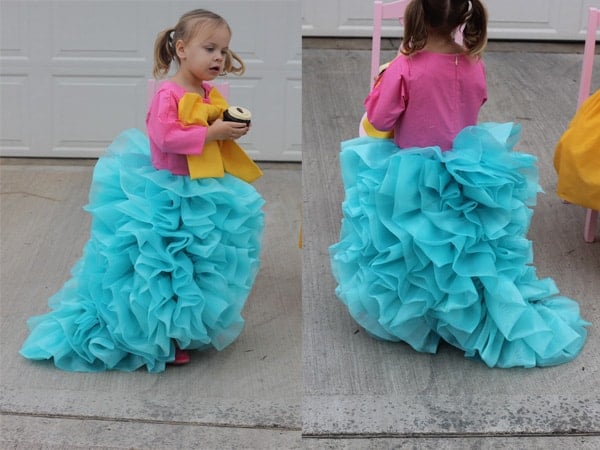 As we were putting the pink and turquoise dress on the sleeve split open because of some old linen that was fraying and then the bow fell off and I had to re-sew it. Ugh. I was not happy with the quality to say the least, and so I trashed them! Well I still have them and I ripped the bow off of the polka dot and orange dress to use in the Neapolitan outfit.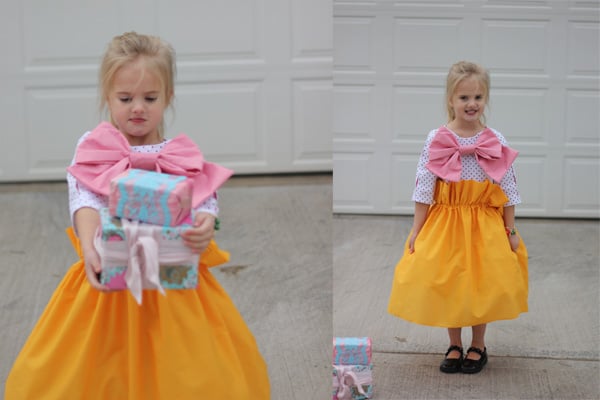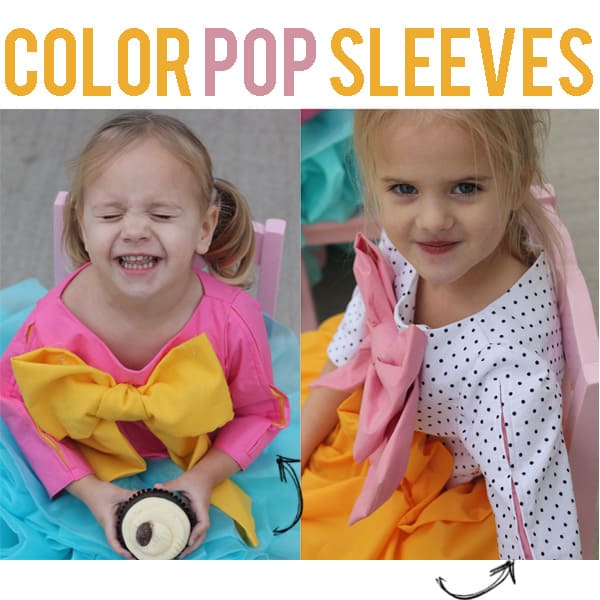 My favorite part is the color pop sleeves (tutorial coming soon)! This actually worked exactly how I wanted it to! The color shows with movement, and since the seam detail is on the sleeves the color shows a lot! Even still, it wasn't enough to make up for the rest.


So what do you think? Craziness?