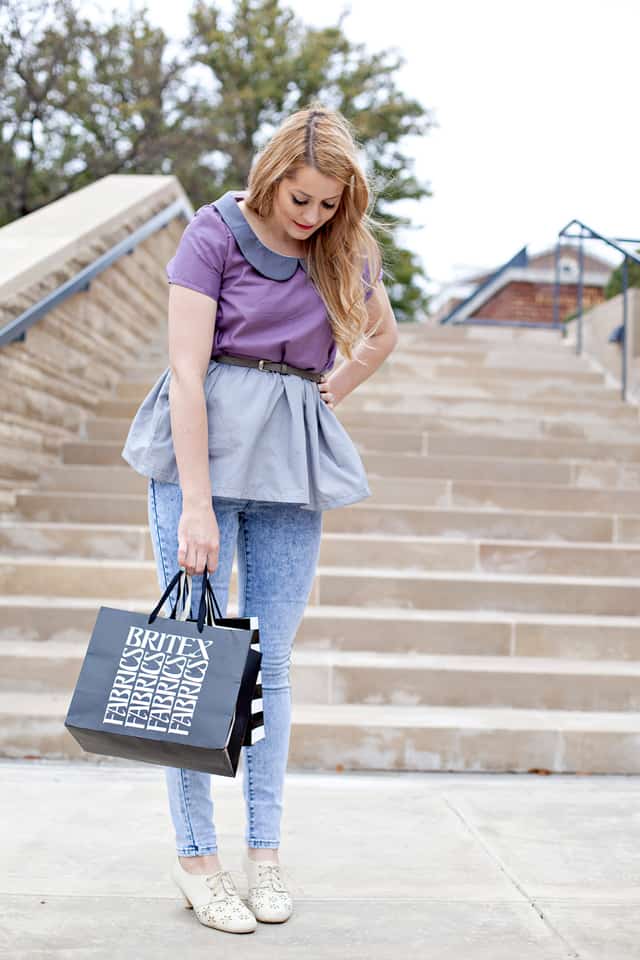 This is a sort of a pattern hack, but it's really just an OLIVE dress made into a top. It's so quick to make! The only modifications I made are that I shortened the skirt and left the elastic out. I thought it would be fun to use a colorblocked color palette of all solids! Purple, dark grey and light grey. I love how it turned out!
I left the elastic out so it could be worn two ways: cinched with a belt, or left alone.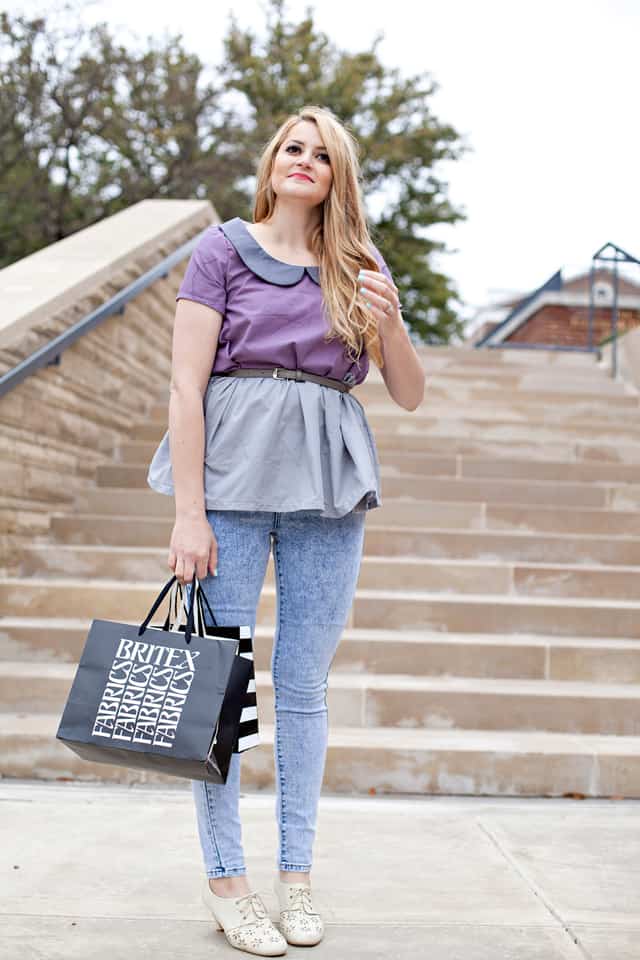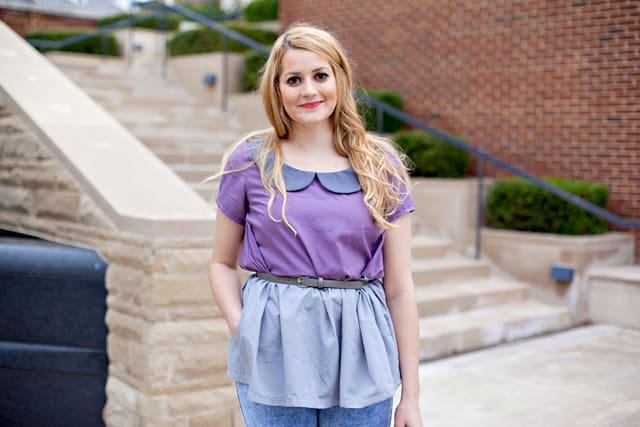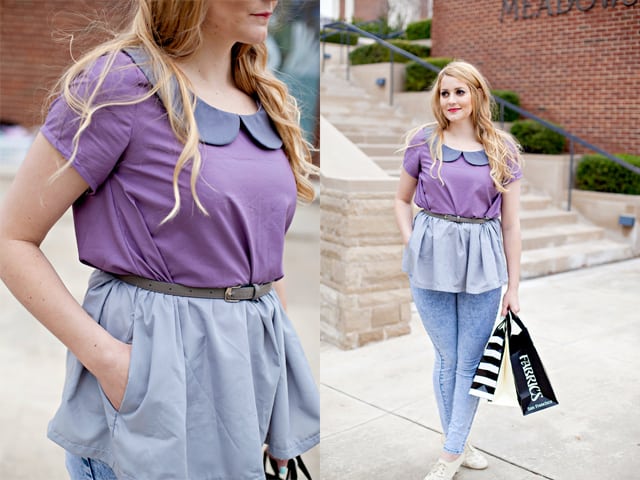 Here is the second way to wear this top version of the OLIVE DRESS. Without elastic or a belt it is a loose fitting boxy top with a slightly gathered skirt. It reminds me of Japanese fashion. I like it both ways!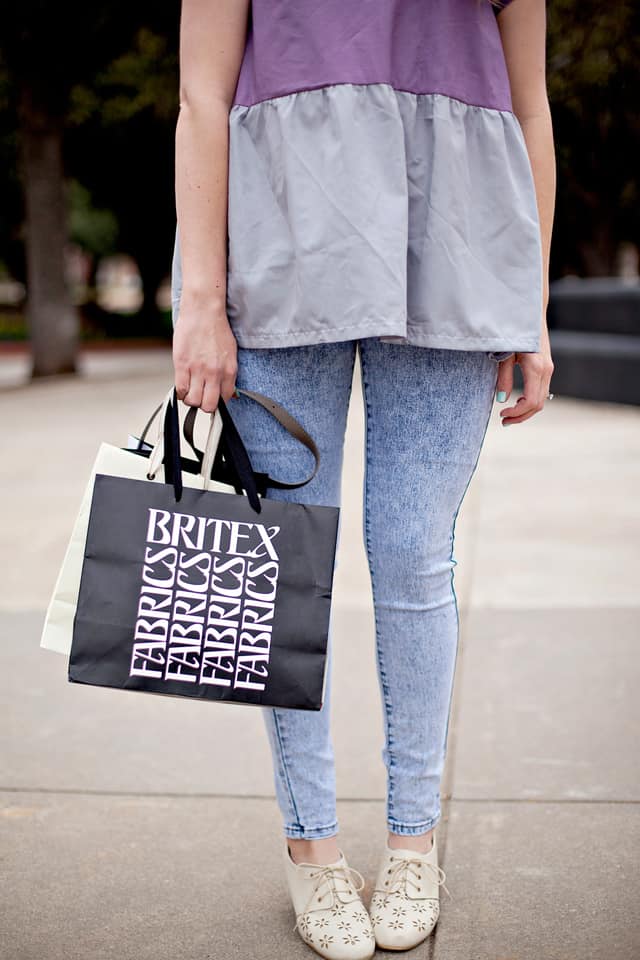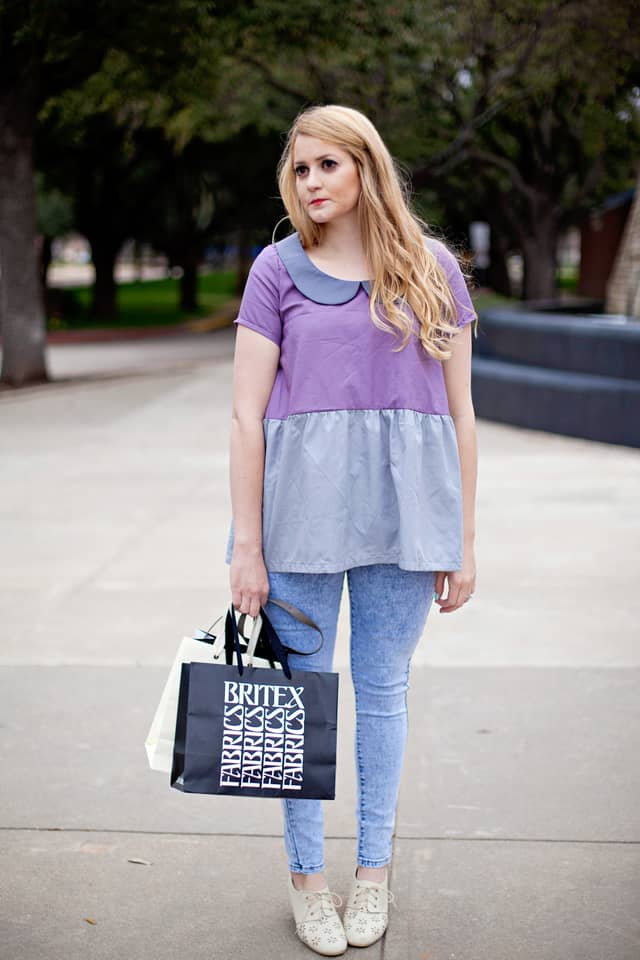 Of course, you could add the elastic and make it a peplum of sorts! I saved my Britex bag from a fabric trip a few years ago, I knew it would come in handy.
Happy Sewing!
SaveSave