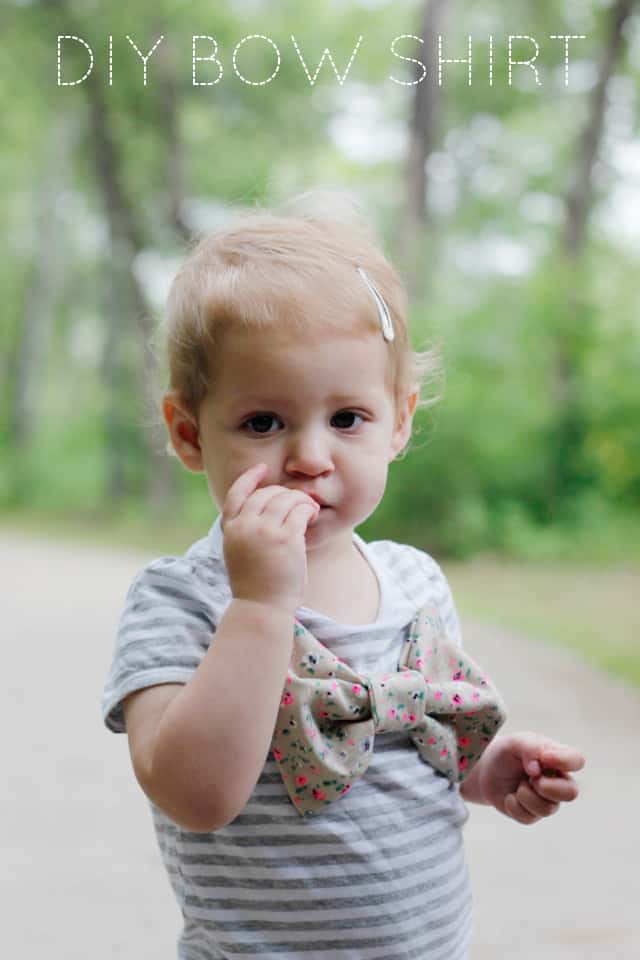 I love bows, as you probably know. This DIY bow shirt project is a quick girl's top refashion. It involves straight stitches and a little handsewing.Of course, beginner projects are fun for everyone! I bought a simple blank shirt at Target and used scrap material.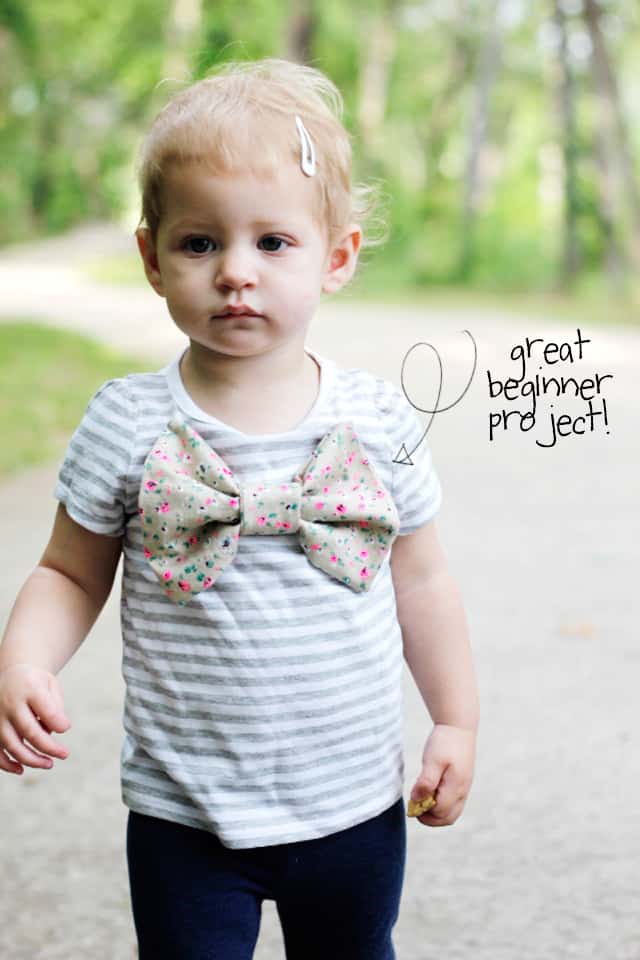 This refashion is a great way to spruce up an old shirt or one with a stain on the front. Use the bow to cover the stain!
DIY BOW SHIRT Materials
1 blank top
scrap fabric
printable pattern pieces
BOW PATTERN PIECES
Download the pattern by clicking on the button below. Enter your email address and you'll be taken to the download page. Print the pattern at 100% and tape the pages together.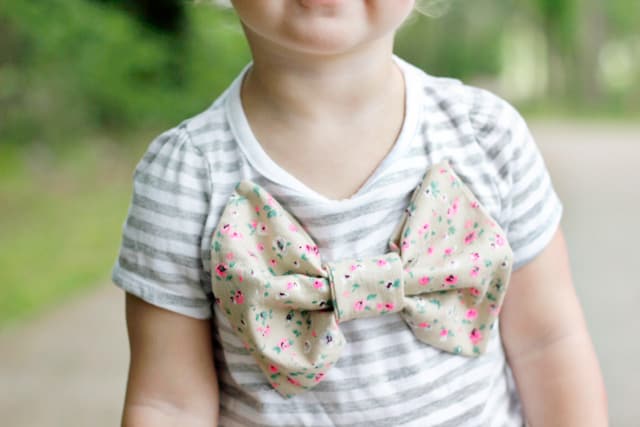 Bow Shirt Instructions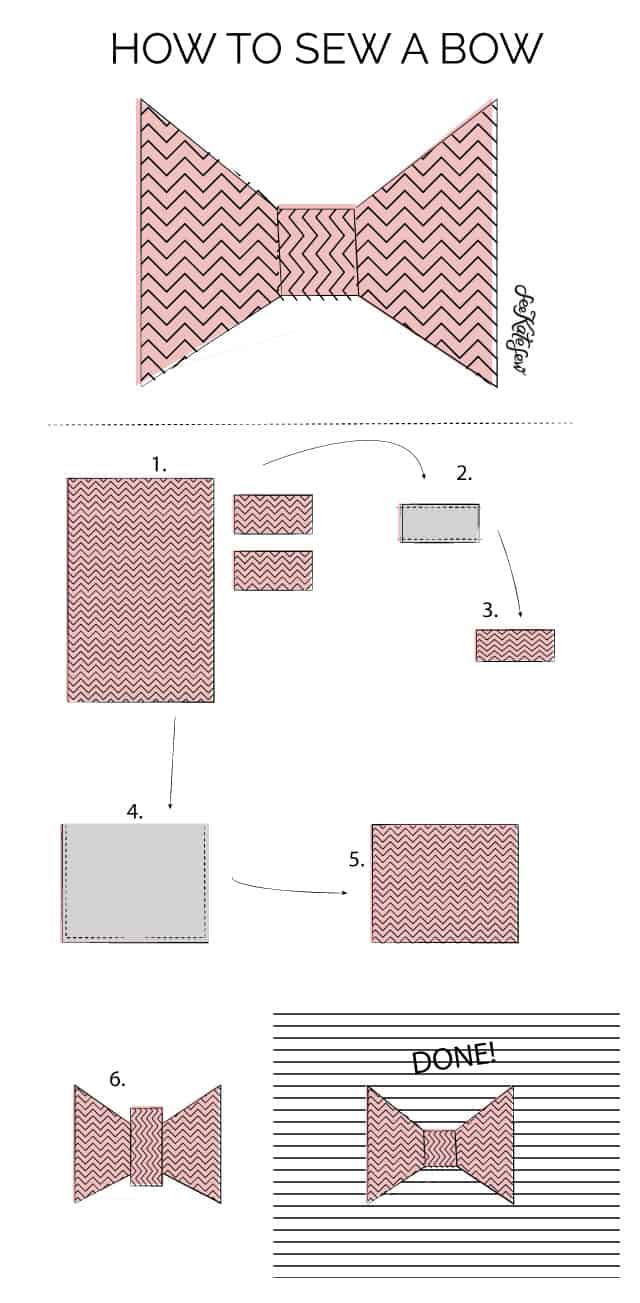 1. Cut out two middle pieces and 1 main bow piece. Use printable pattern pieces if desired or use your own dimensions to make a larger or smaller bow.
2. Sew bow middle pieces together along long edges with right sides together.
3. Turn right sides out and press.
4. Fold main bow piece onto itself matching up side seams and bottom edges. Sew all the way around leaving a 1.5″ opening at the middle bottom edge.
5. Turn and press.
6. Wrap bow middle around center of bow piece. Cinch bow and match bow middle ends at the back. Hand stitch these ends together then sew your bow onto your top! Use some permanent fabric glue to make the bow even more secure.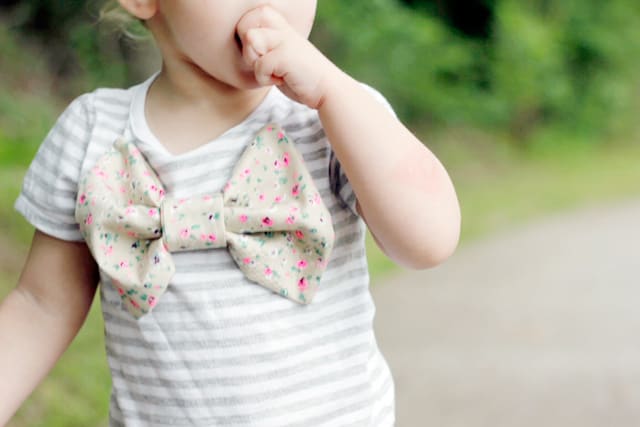 Fabric used in this post//
Neon Floral Stretch Twill c/o Miss Matatabi