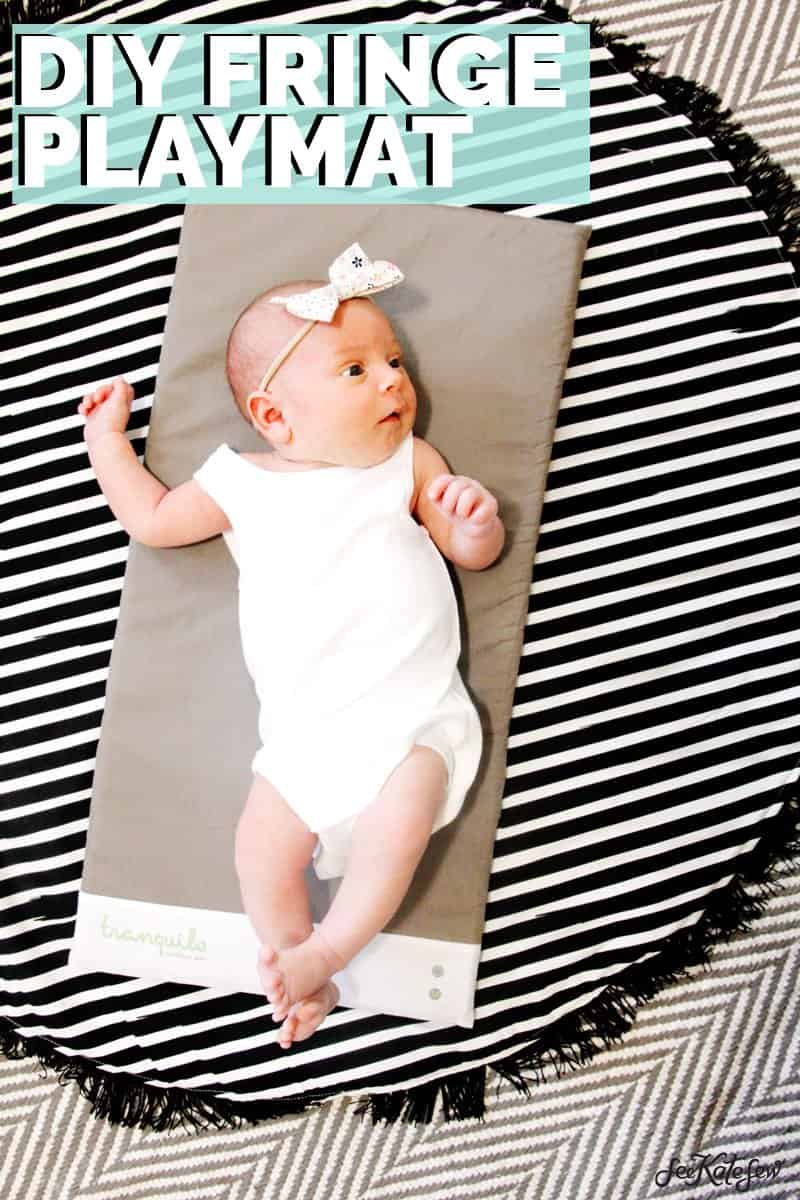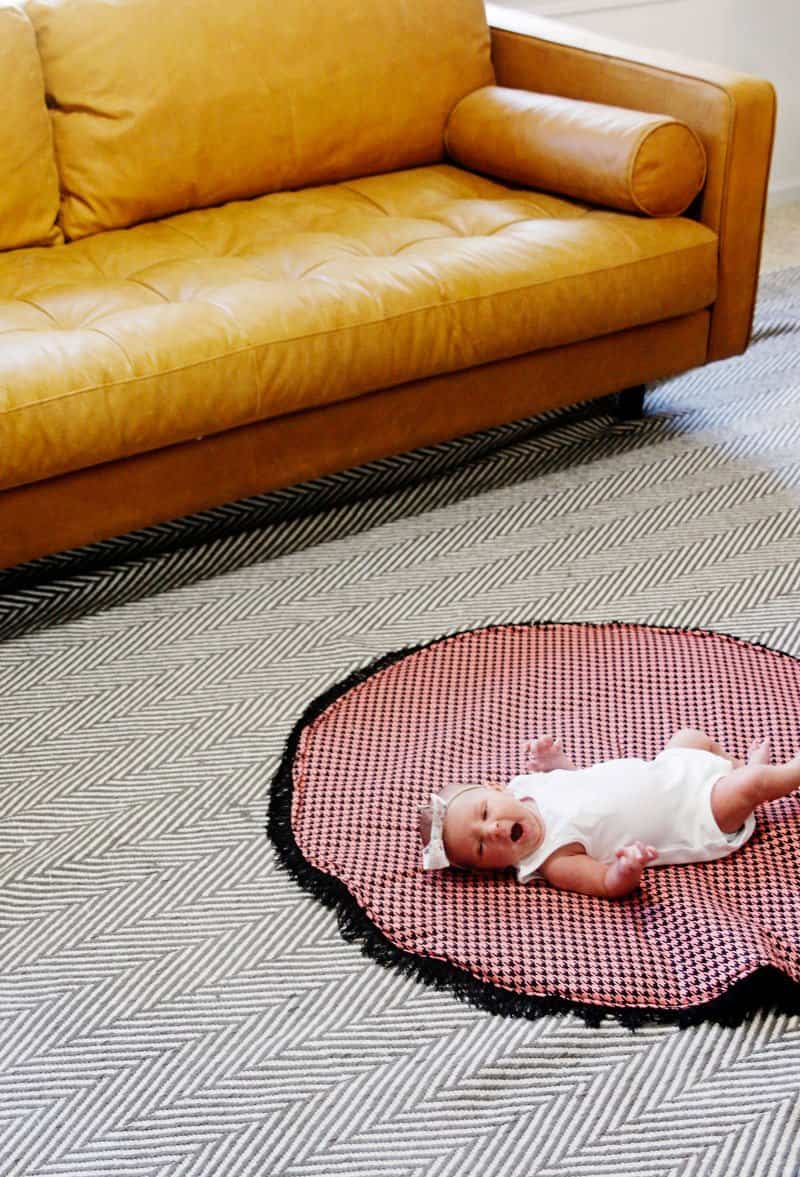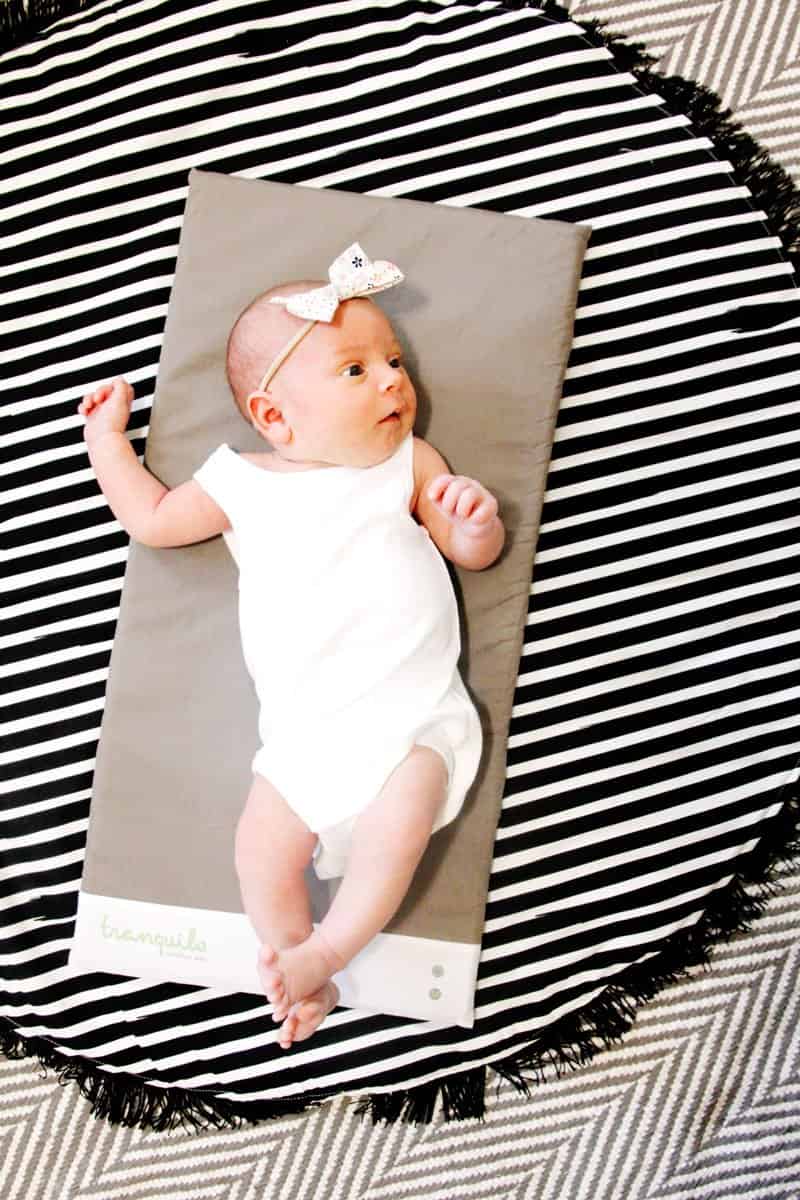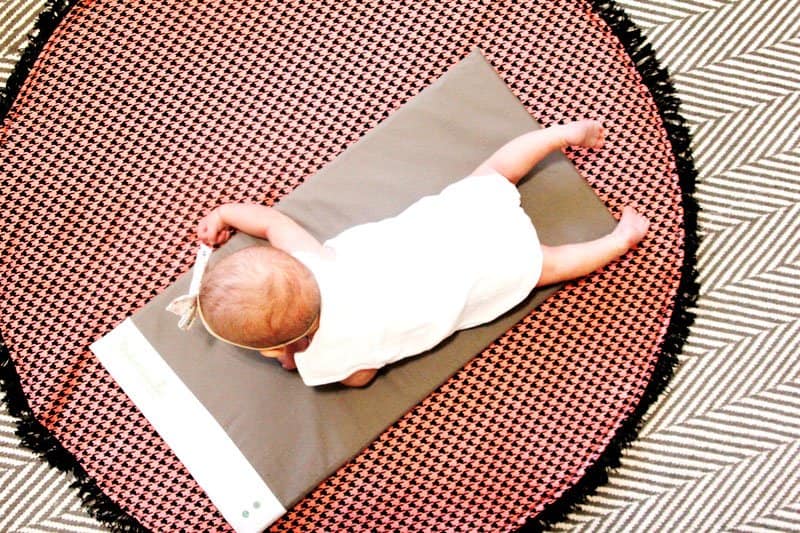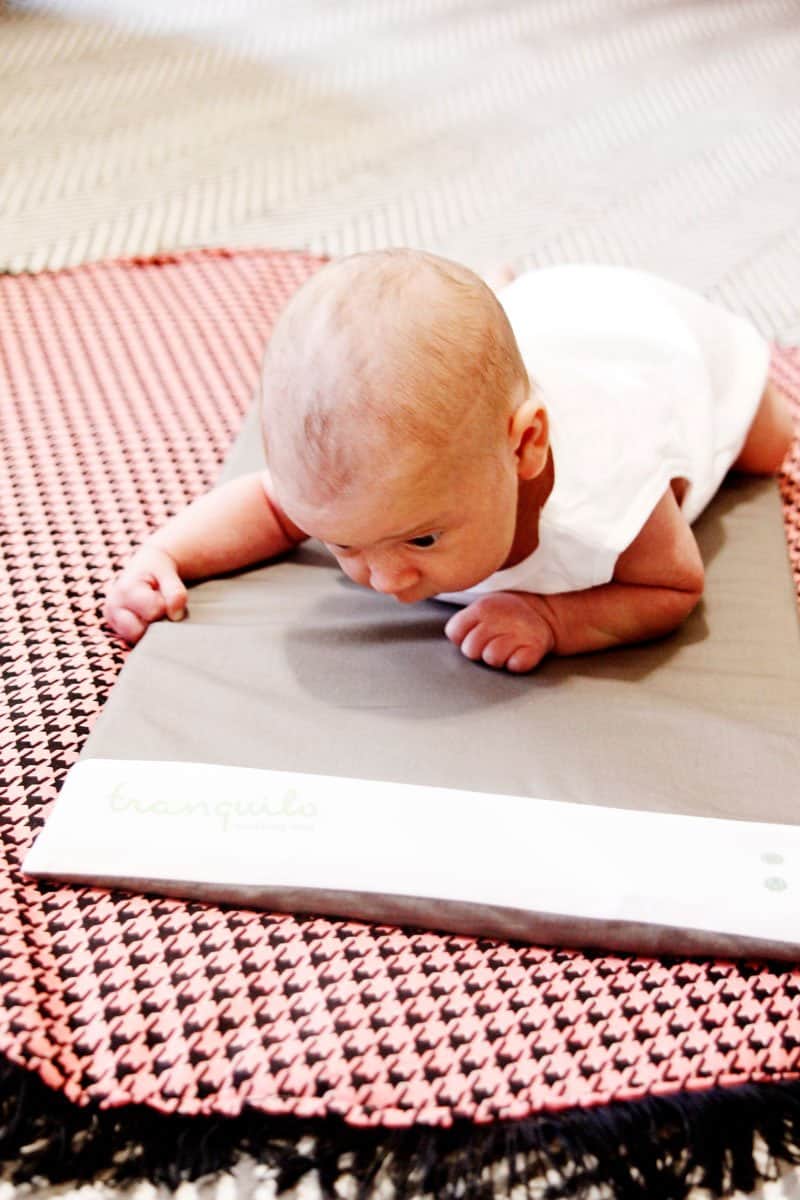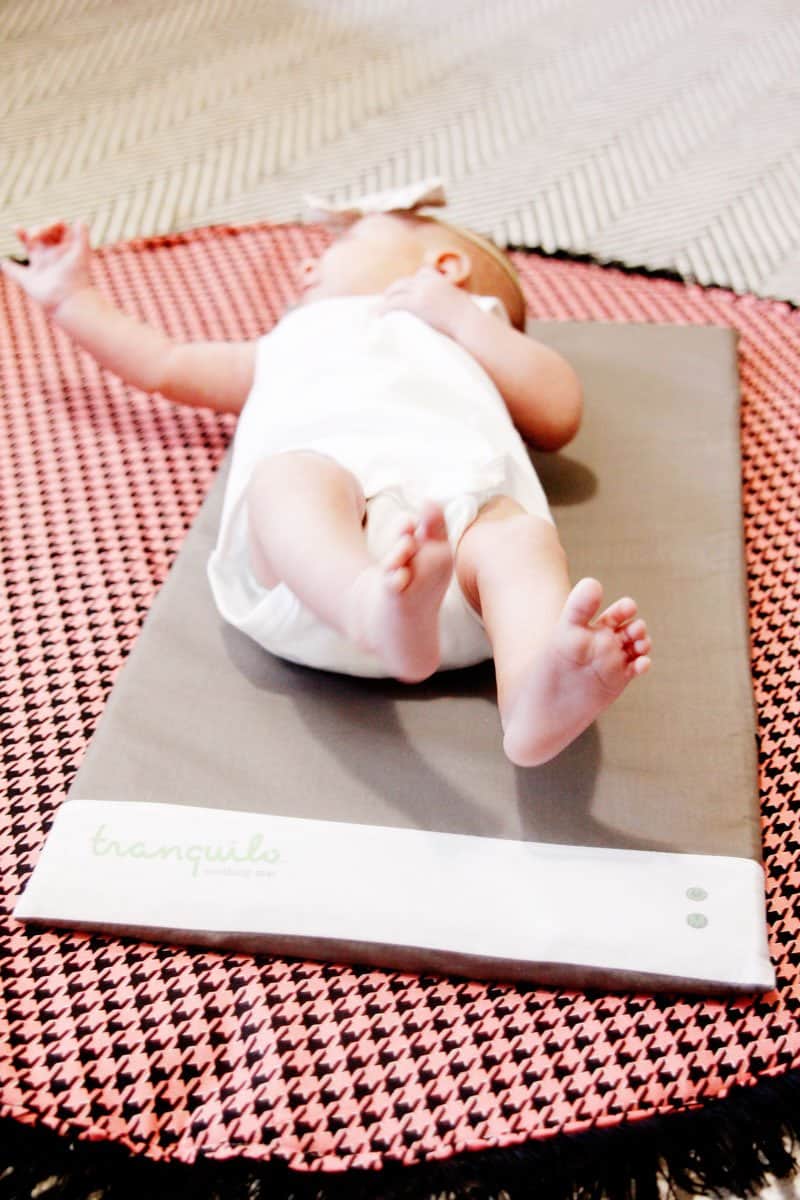 This DIY circle playmat tutorial was originally posted on Gugu Guru but today I'm bringing it back here so it's easy for you to find! This circular playmat is super easy to make, it comes together in about an hour! We use this mat every day for diaper changes and tummy time.
You can read my review of the Tranquilo Mat right here!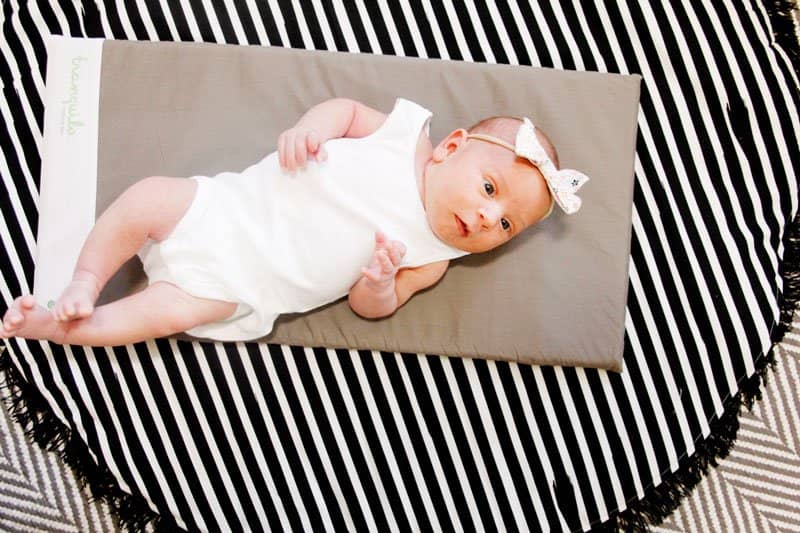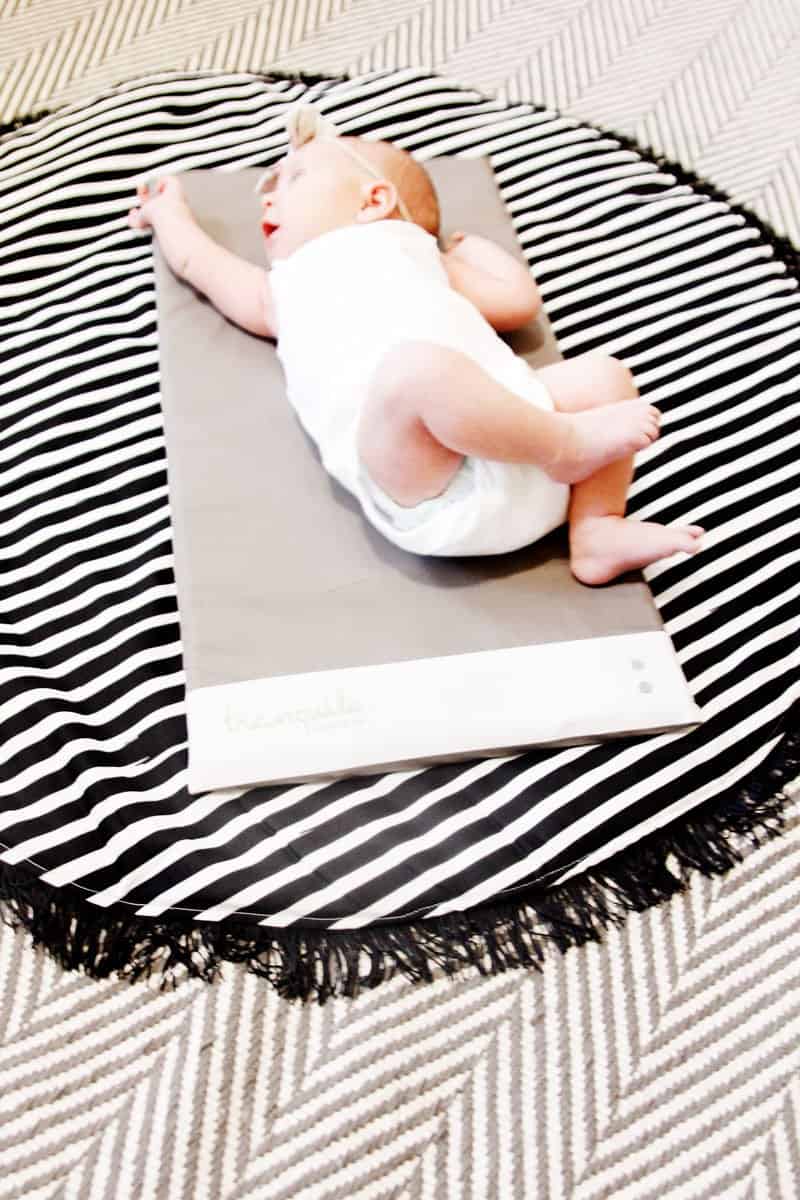 I used high contrast fabrics for the mat and it's reversible! The high contrast will keep baby's attention which I always find to be calming for them! This playmat finishes about 3′ across, which is a perfect size for a newborn baby. I'm guessing we'll be able to use this until she crawls! I added a fringe trim around the edges which gives it a fun, modern twist!
Tummy Time Mat Materials//
–1 yard Kiss Me Kate Houndstooth Coral
–1 yard Kiss Me Kate Nail Polish Stripe Black
–1 yard extra-loft batting
–2″ black fringe trim
-Free Pattern download
DIY CIRCLE PLAYMAT INSTRUCTIONS
Use 1/2″ seam allowance.
Download the pattern pdf and print off the pattern piece at 100% (DO NOT SCALE). The file will print on 6 pages. Trim the extra space around the pages and tape them together like this:

Cut out the pattern piece.
Fold 1 yard of fabric in half longways and then in half again the other way so you have a little corner of fabric. There will be fabric folds on two sides of the fabric. Place the pattern piece corner (where it says '6') right on that corner and pin it to the fabric.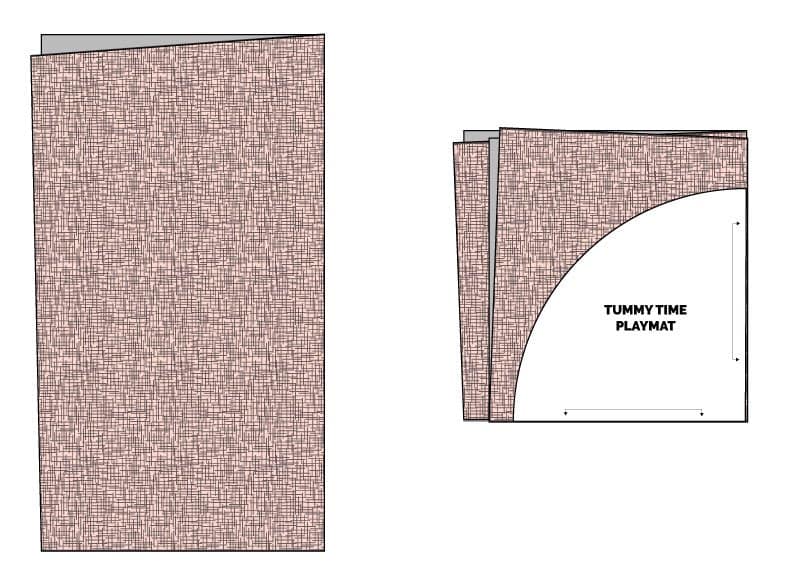 Cut out 1 piece from each fabric and 1 piece from batting.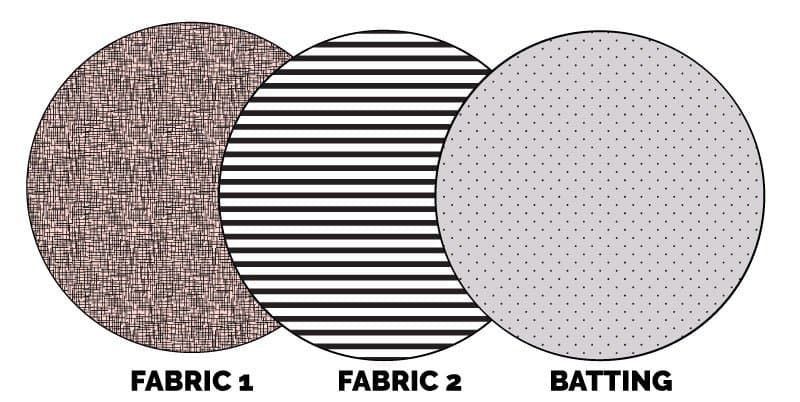 Pin the batting to the back of the front fabric.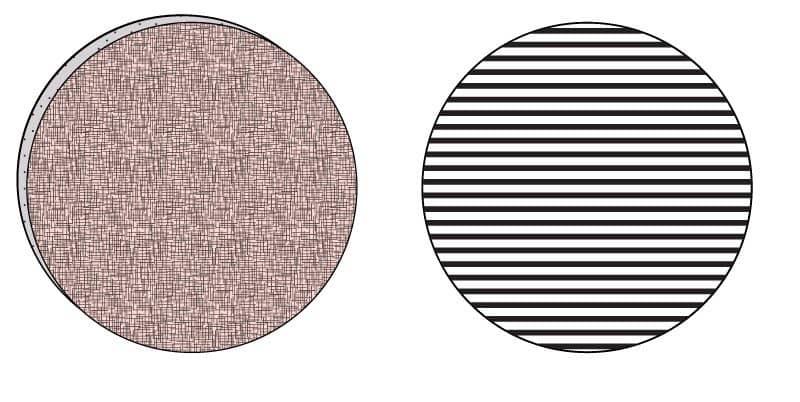 Pin the fringe trim around the front piece, with the fringe facing towards the middle of the mat.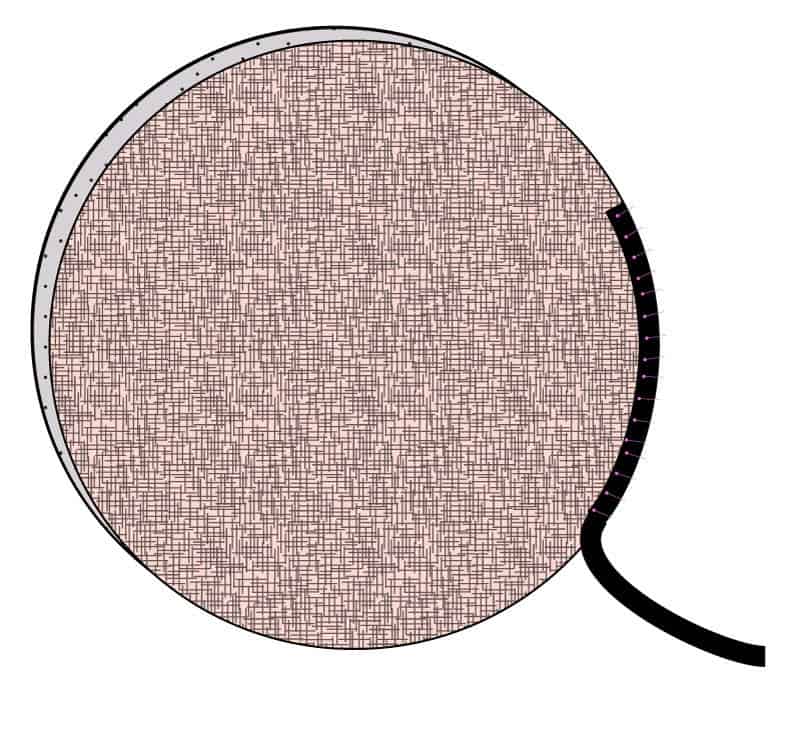 Lay the front and back fabric together, with right sides together (the batting will be on the back of one of these pieces). Sew together at 1/2″ around the circle, leaving a 4″ opening for turning.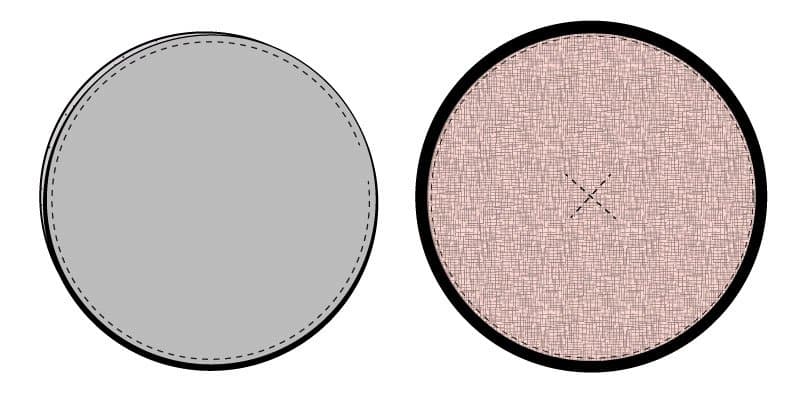 Turn the whole thing right side out and press the edges well. Then topstitch 1/4″ from the fringe. Add a little X of stitching in the middle of the mat to keep the layers together.