I have been wanting to make some of my instagrams into magnets forever, but every time I get on the sticky gram website and start uploading them the price scares me away. $15 for 9 isn't such a bad deal until you decide to want to print every single instagram you've ever taken(because they are all of your stinking cute kids and you want them ALL on your fridge, obviously). It adds up quickly! I knew I would be able to make them myself, but I didn't realize how EASY it would be!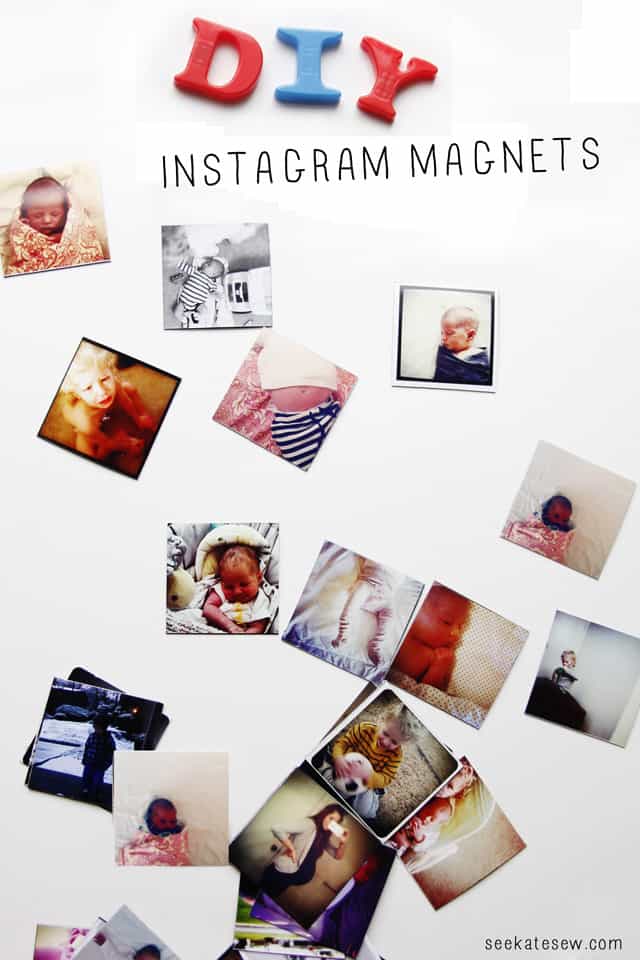 I whipped these up yesterday and it seriously takes like 15 minutes to make them. The hardest part is formatting your photographs to print in 2″ square, and even that is pretty easy. And then your fridge will be so adorable!
DIY instagram magnets tutorial
Materials:
-photographs
–adhesive magnet paper*
–X-acto knife
–acrylic ruler
*I got my magnet paper at Hobby Lobby. It is $10 but you can use their 40% coupon to save $4. One sheet is 2′ by 1′ which will yield 72 magnets! You can also buy a similar product on Amazon
.
I used Photoshop elements to format my instagrams into 2″ squares. I first opened a new document 4″ by 6″ and then created six 2″ squares with the rectangle tool. Then I dragged my instagram files into the 4×6 and created clipping masks for each rectangle. Go to Layer>Create Clipping Mask. Save the file and have it printed as a 4 by 6 photograph.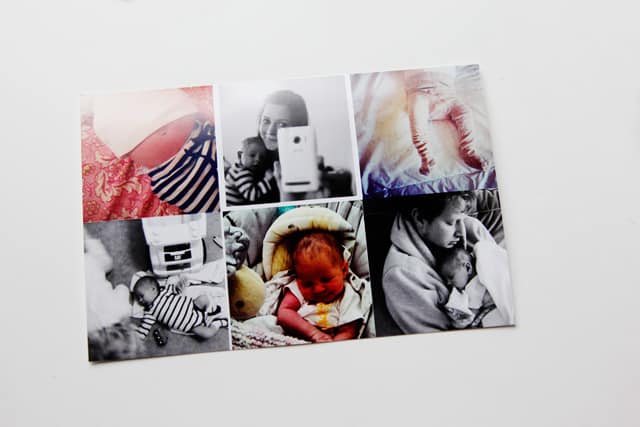 If you don't have photoshop, there are probably 1 million ways to print off 2″ squares, so you can do it however you want!
Once you have your photographs, peel off the paper backing of your magnet paper and stick the photograph on. Press it down really well and use a ruler and Xacto knife to cut the squares out. Done! I told you: easy!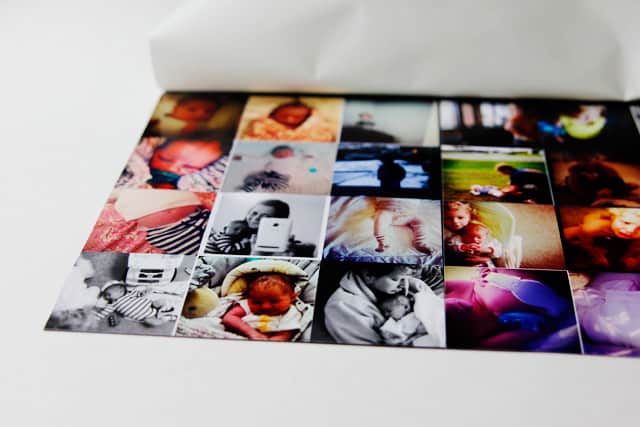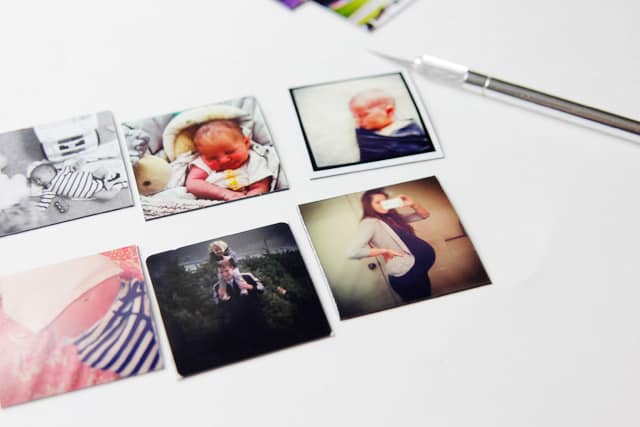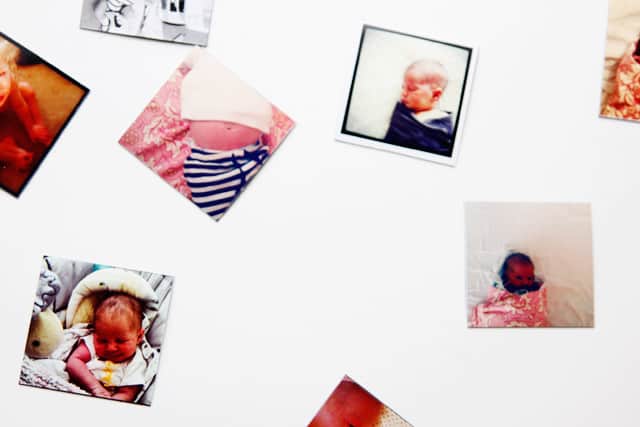 Final calculations: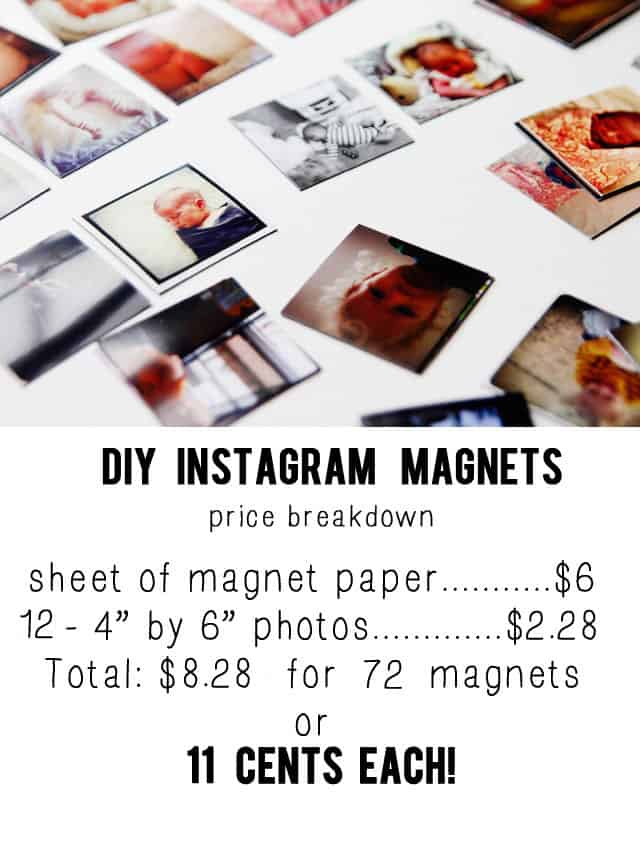 I calculated the 4″ by 6″ photographs as costing .19 each, you might even be able to get them cheaper! Compare that to $1.66 EACH if you have them printed by someone else!
I plan to make some duplicate sets for my mom for Mother's Day. She's always begging for more pictures of her grandkids, so I figured this would appease her for a while!