Written by Mandy Pellegrin of Fabric Paper Glue.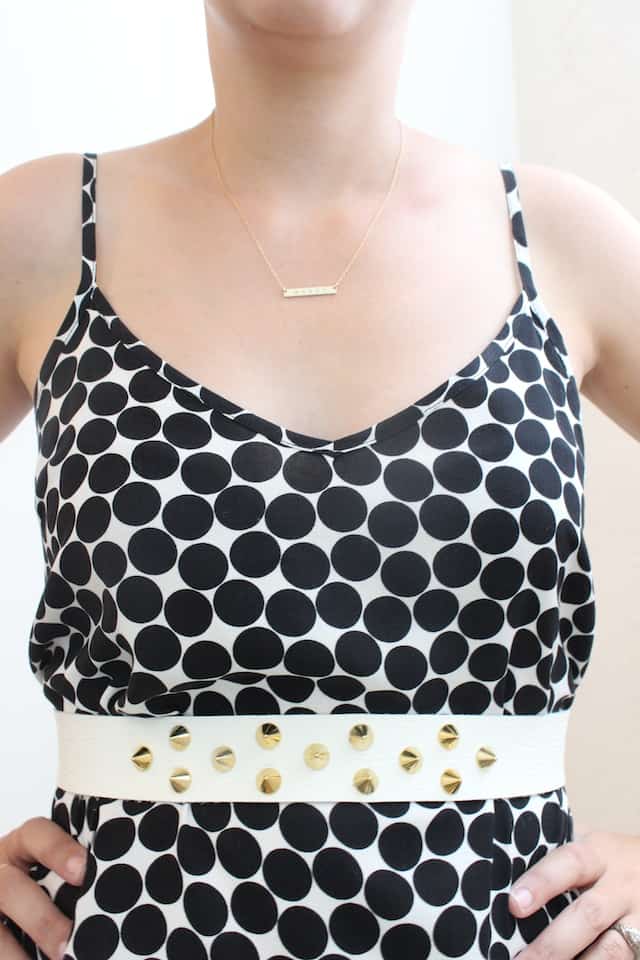 I love working with leather, but if you're new to the material, it can be intimidating. If you're looking for an easy, on-trend project to dip your toe in the water of working with leather, or you're just looking for the perfect DIY accessory for cinching the waist of a recent longer, looser zippy top creation, perhaps, I've got you covered today. This belt is super cute and, even better, super easy!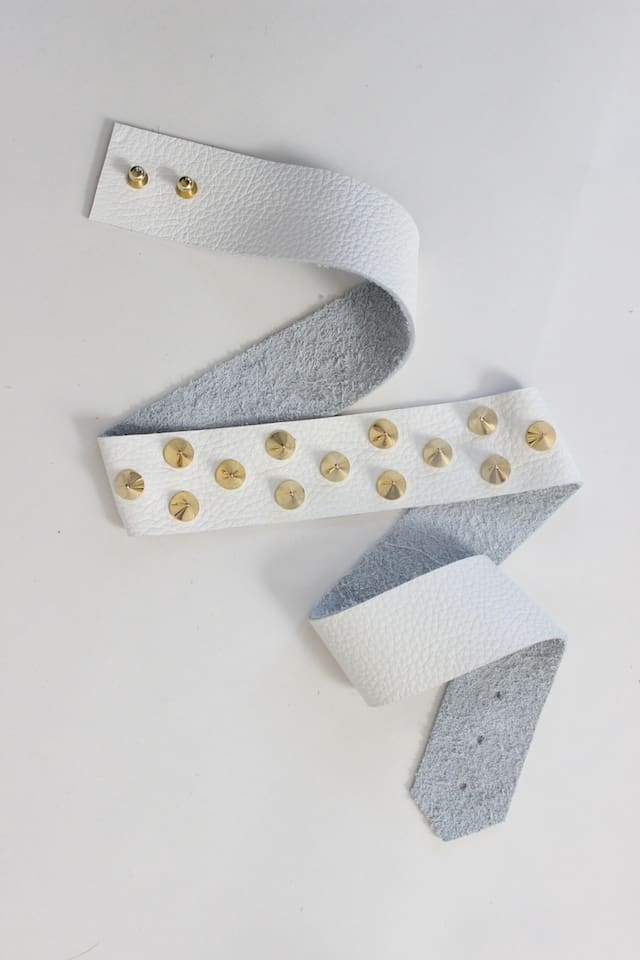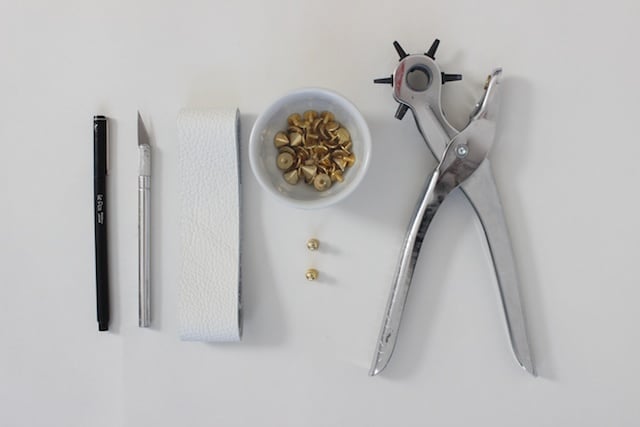 DIY Studded Leather Belt // Supplies: 1.5″ wide white leather strap, utility hole punch, craft or utility knife, 2 button stud closures, ruler, pen, screw-on studs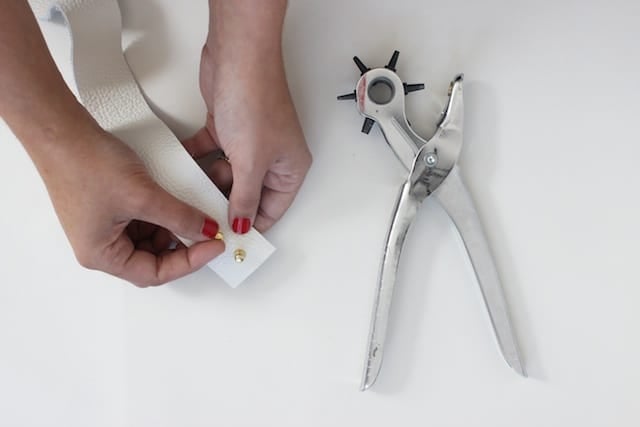 Step 1: In one end of the your leather strap, punch two holes about 0.75″ apart, and screw a button stud closure into each.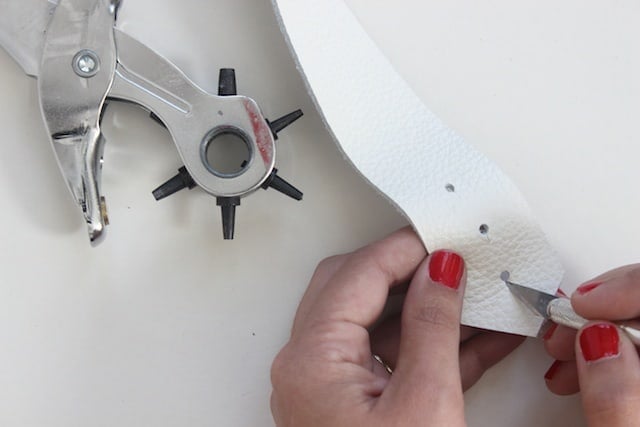 Step 2: On the opposite end, punch two or more holes (depending on how adjustable you want your belt to be) just smaller than the button stud spaced about 3/4″ apart. Use a utility or craft knife to cut a small slit on one side of each of the holes. This method allows the stud to slip on but not off when you're wearing the belt.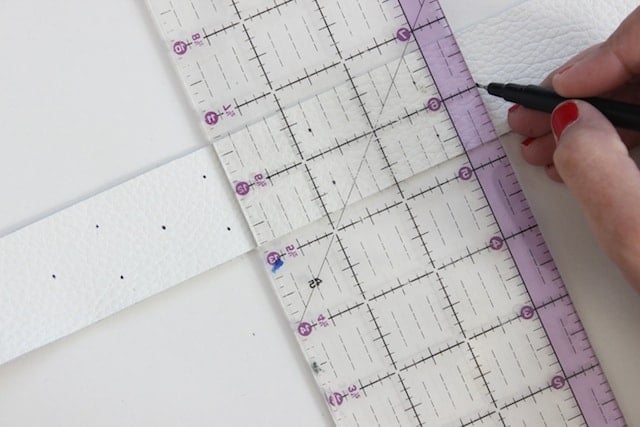 Step 3: Use a ruler and a pen to mark out the placement of your studs. I did 1-2-1 kind of pattern with spaced about 0.75″ apart.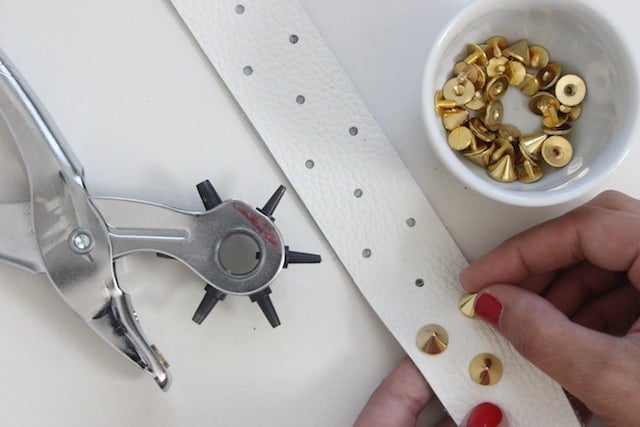 Step 4: Punch a hole over each of the marks, and screw a stud into each.