Written by Mandy Pellegrin of Fabric Paper Glue.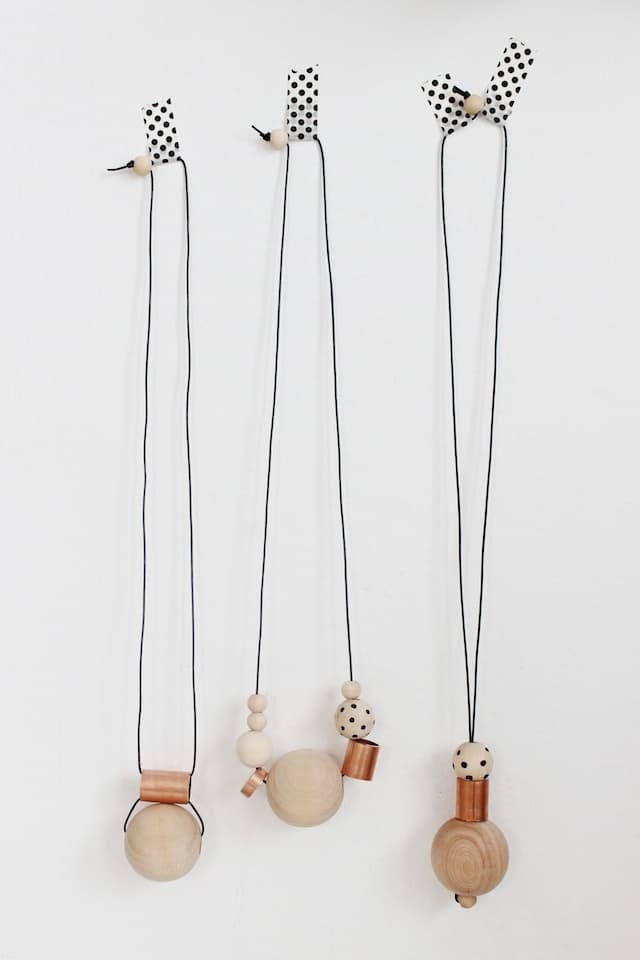 I don't know if I'm allowed to say this about my own project, but I am so in love with this DIY. The materials — wooden beads and copper tubing — are so raw and simple, but the possibilities are practically endless! Whatever your technique, the result is a unique, modern statement necklace perfect for practically any outfit.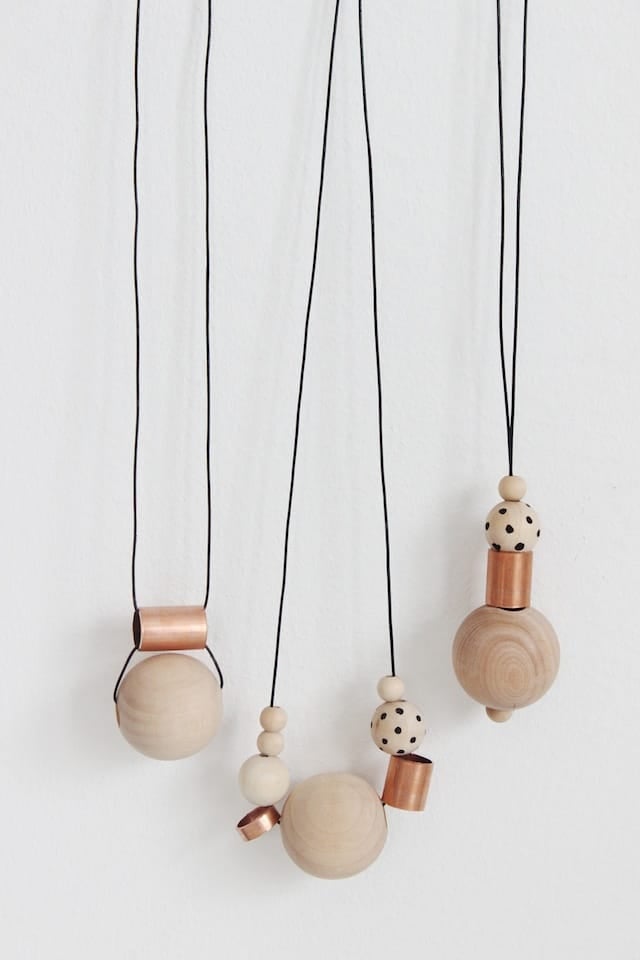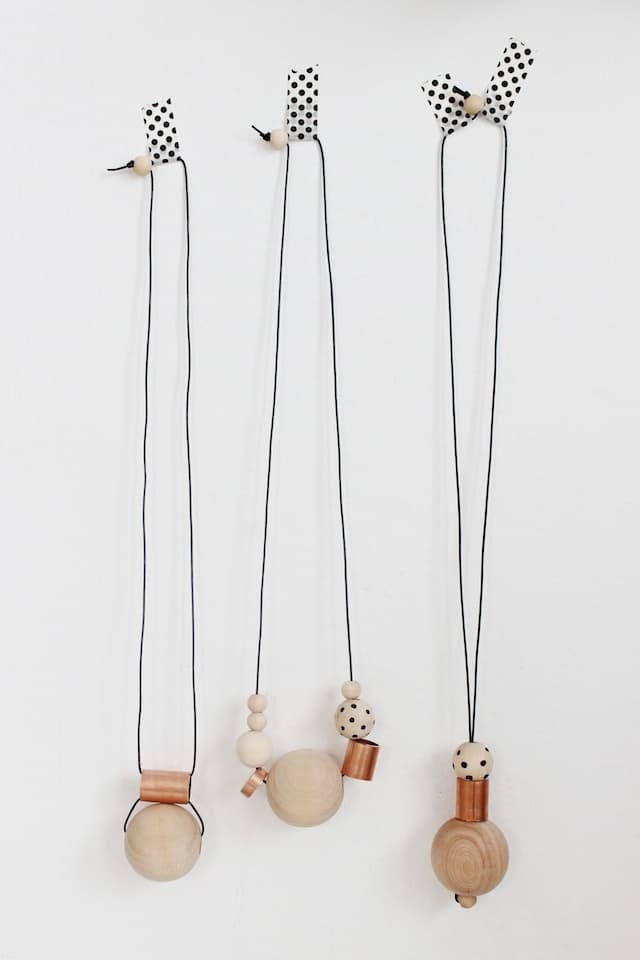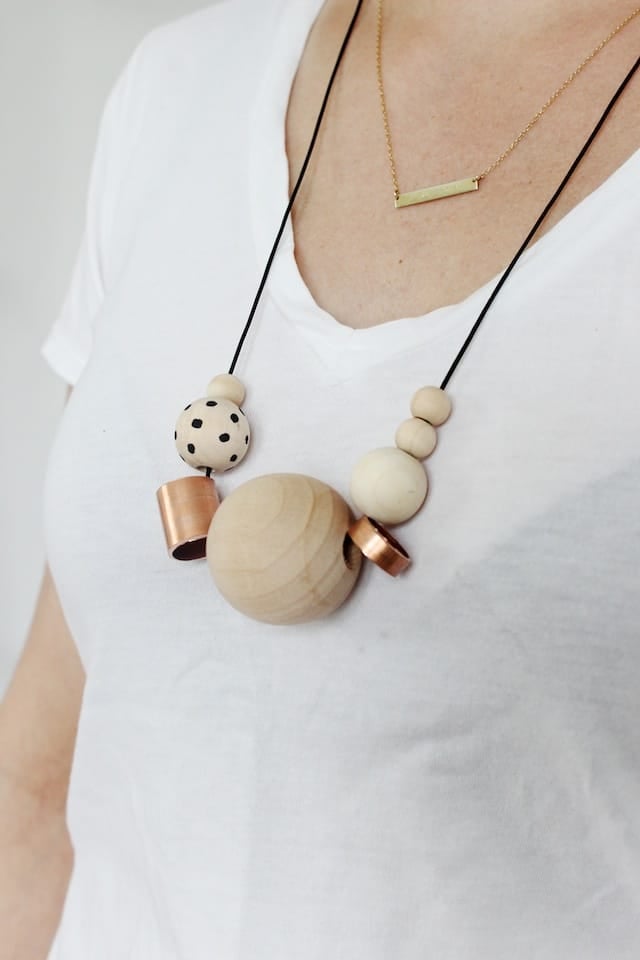 DIY Wood + Copper Necklaces
Supplies: wooden beads in various sizes
(3/8″ – 1.5″), black paint, paint brush, 1/2″ copper tubing, 1/2″ tube cutter, 1mm leather or hemp cord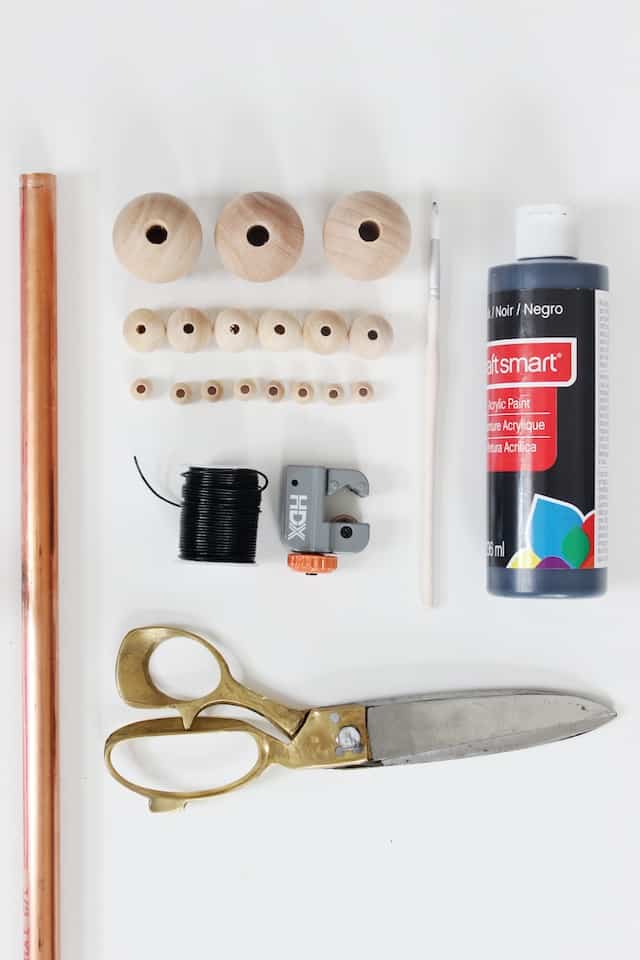 Step 1: To make your own copper tube beads, pick up some copper tubing and a tube cutter from the plumbing aisle at the hardware store. Simply rotate the tube cutter around the tube, tightening the cutter as you go along. About 10 rotations or so should do the trick.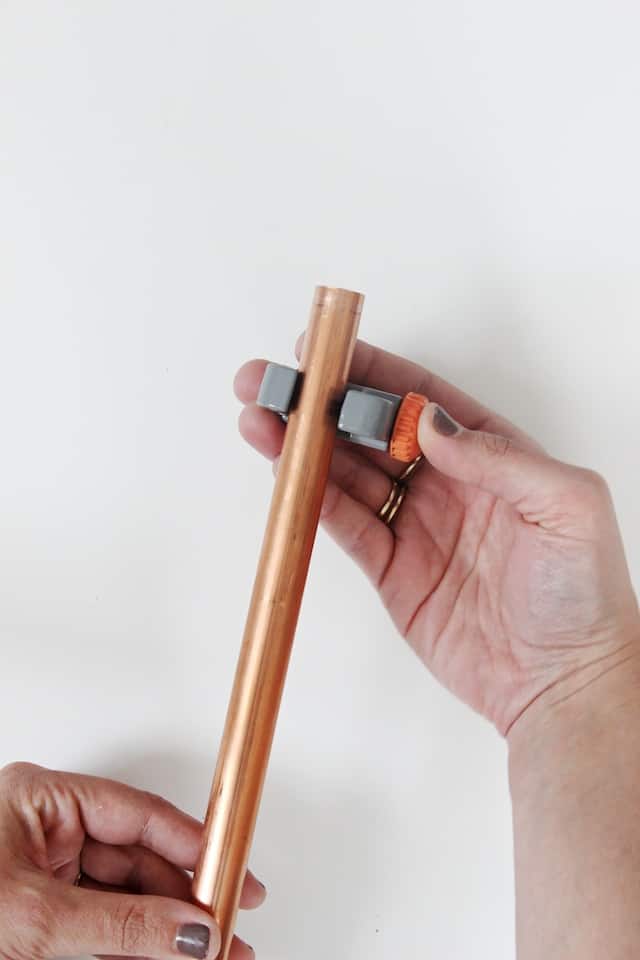 Step 2: Use a point-tip paint brush and black paint to add polka dots to a few of the wooden beads.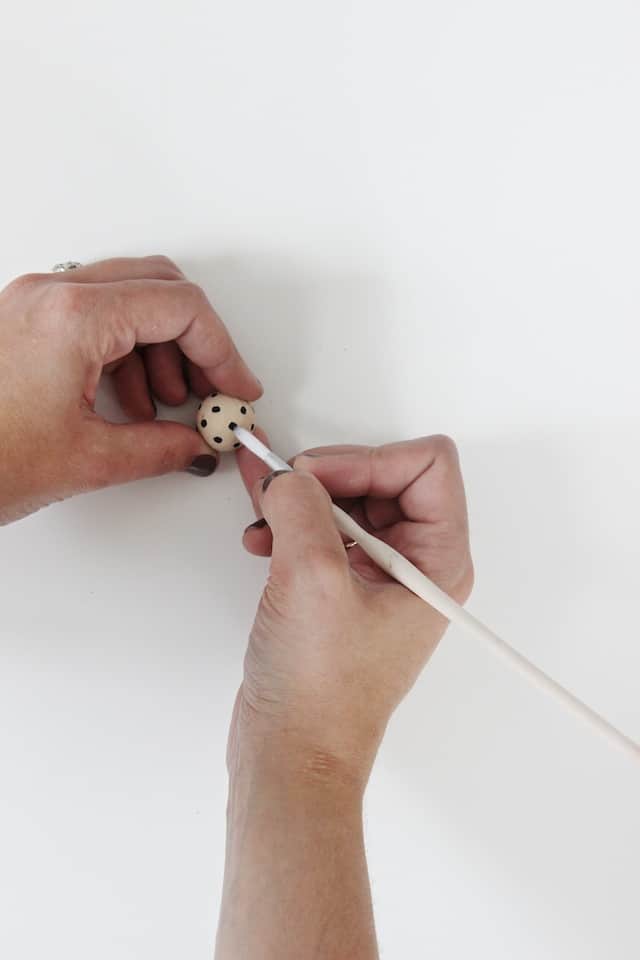 Step 3: String different combinations of wooden beads and copper tubing onto the leather cord. For a variation on the traditional strung bead necklace, pass the ends of the cord through opposite ends of a copper tube. For a longer, more dangly necklace, string on a small wooden bead, and then string other beads onto both sides of the leather cord.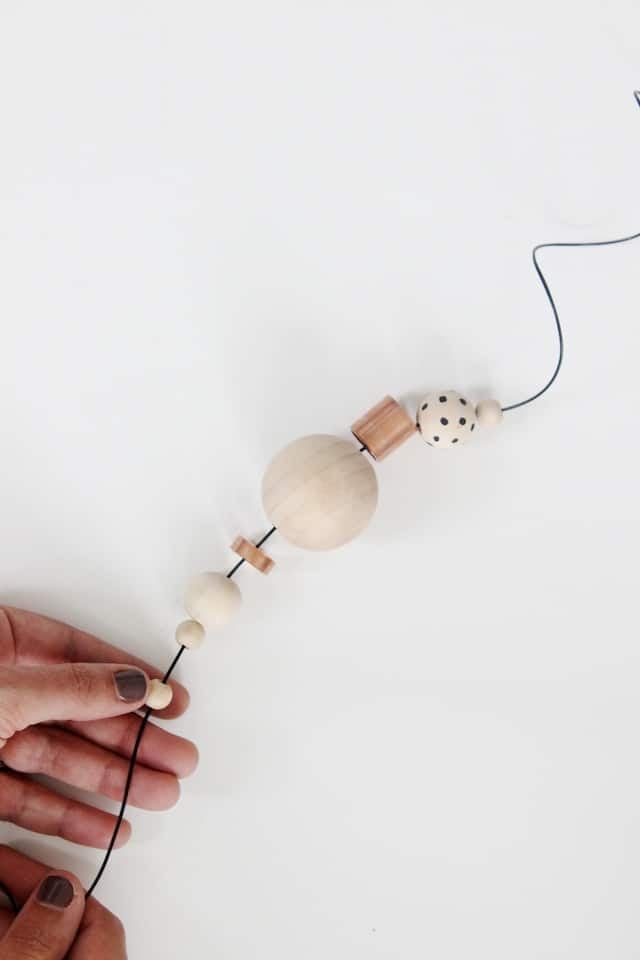 Step 4: To finish off each necklace, pass both ends of the cord through a small bead, and tie the ends together with a simple overhand knot.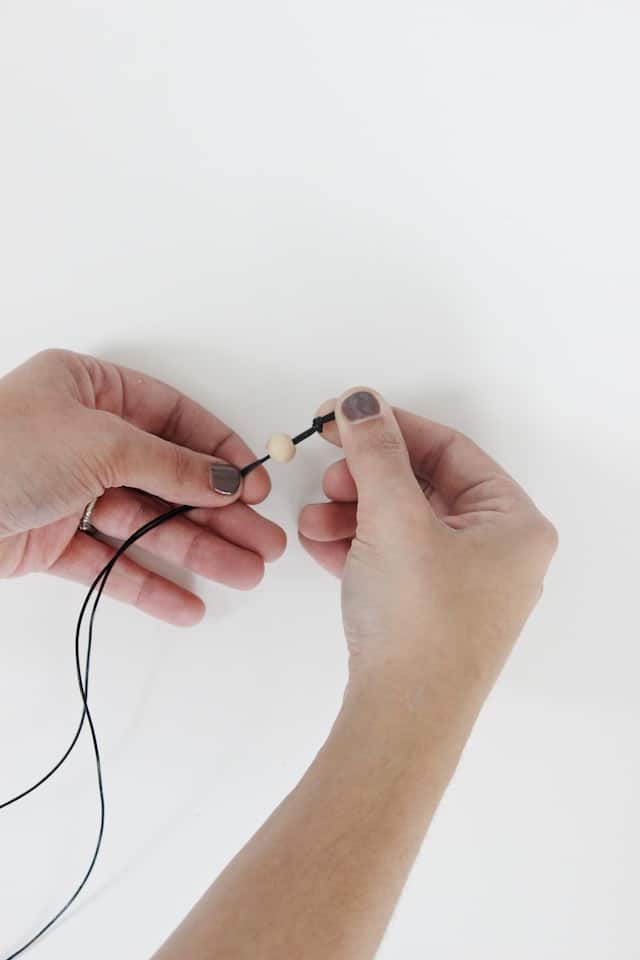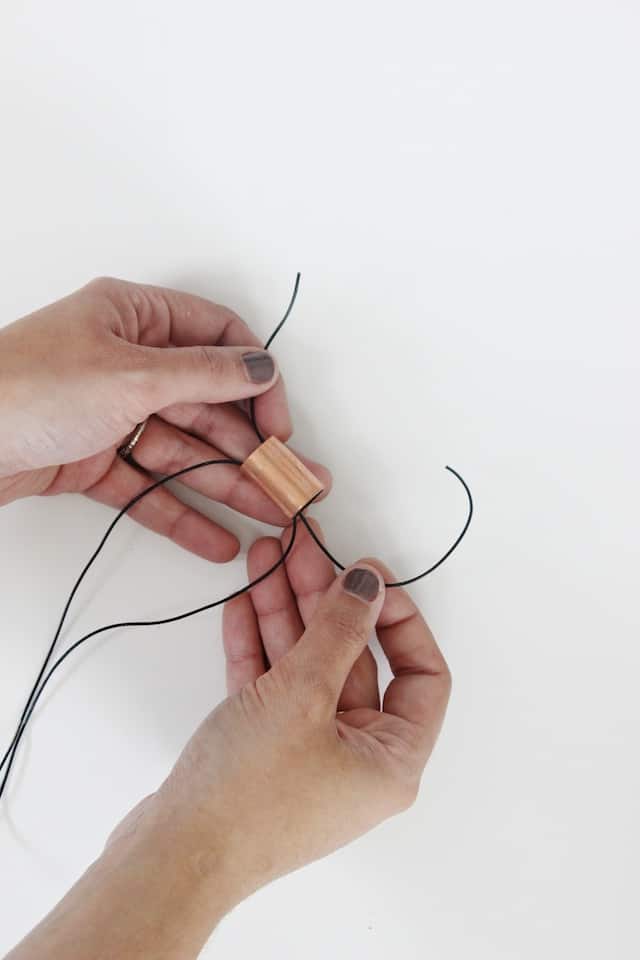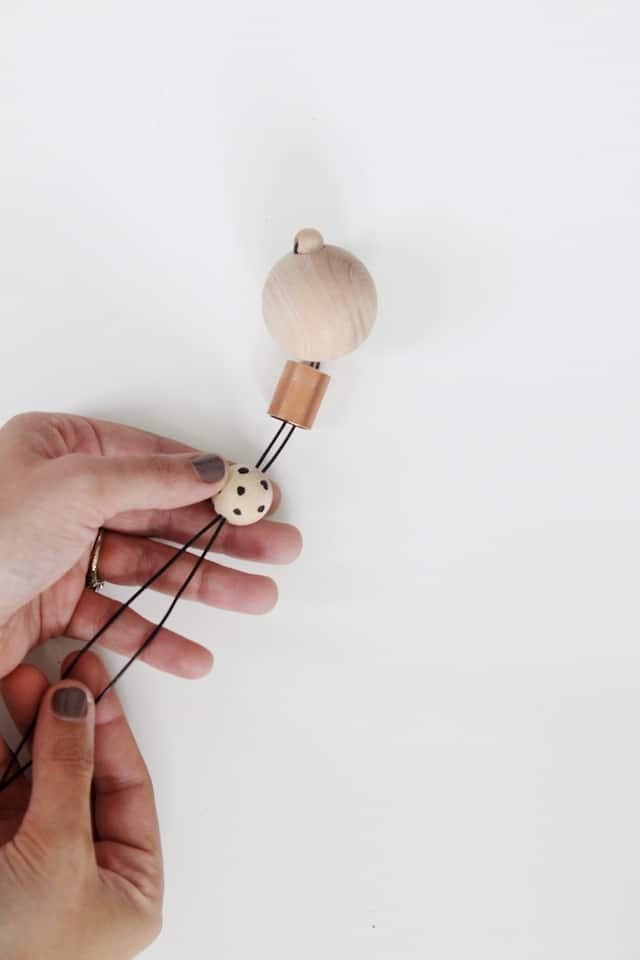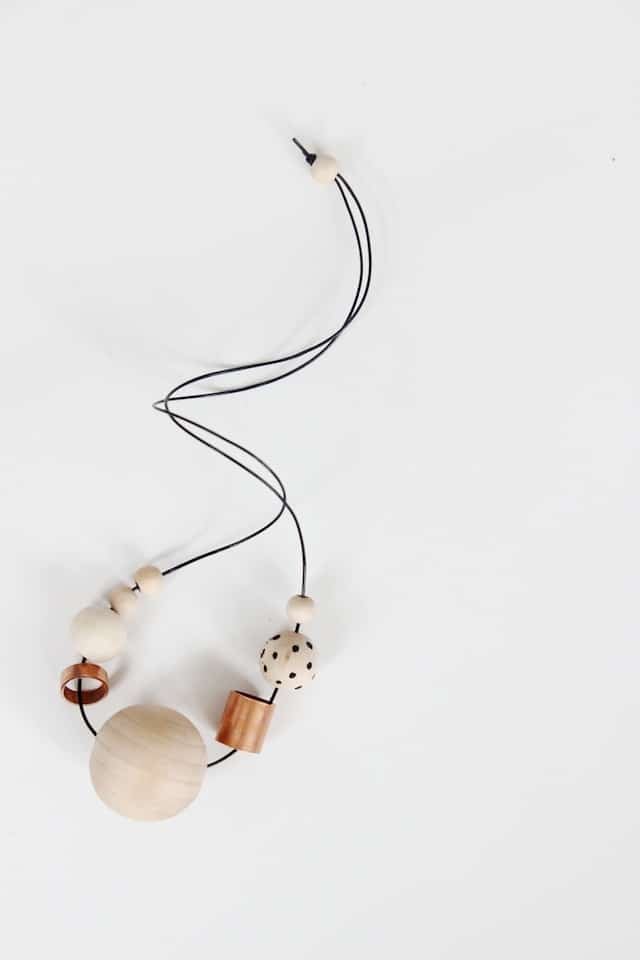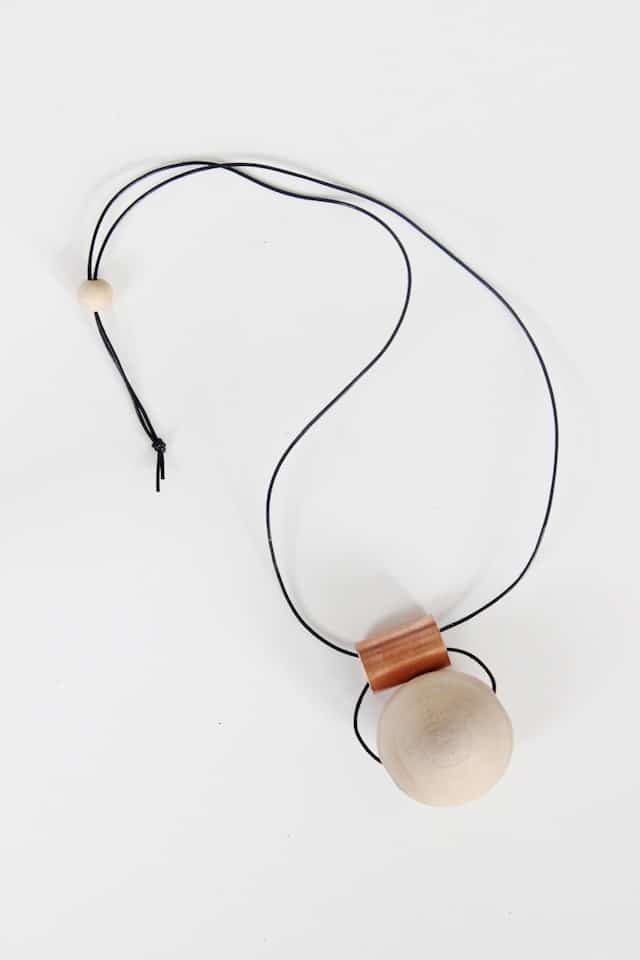 Enjoy!